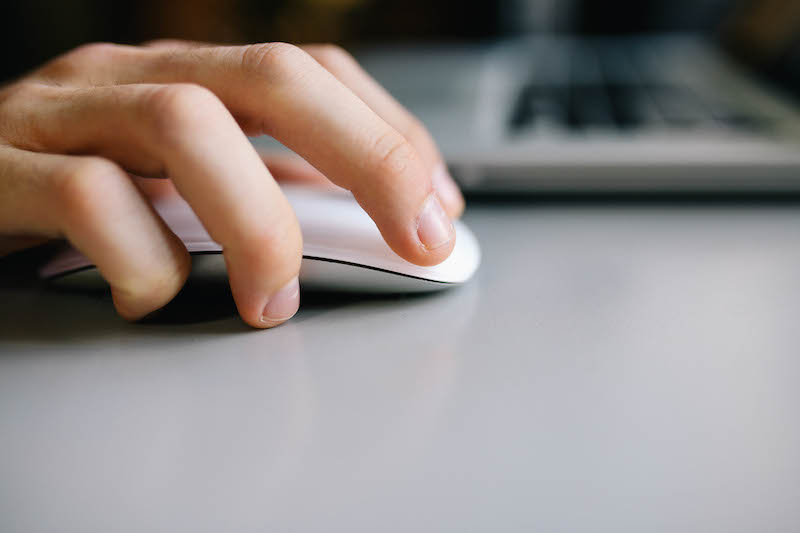 In addition to the more creative writing that I've done on my blog and my books, I have a strong background in business and technical writing. I spent several years writing online help modules and user's guide content for a prominent software company before starting my own freelance business.
While the skills required to excel at technical writing and creative communication differ in some ways, I believe the real magic happens when you combine the clear precision of business writing with the fresh, innovative nature of creative writing. It is this authenticity that will make your business writing project distinct and effective—whether it is website content, a direct mailing or a catalog.
I work regularly on the following types of projects:
Bios
No matter your profession, a succinct, informative and well-written bio is a must. There is no better way to give a potential client a sense of who you are as a person in a world that is becoming increasingly virtual. Long short, print or web – I can help you craft the perfect bio to highlight your unique qualifications and help you to stand out among the competition.
"Addie has the ability to gather an enormous amount of information and condense it into a great bio, weaving in the most important points without getting bogged down in irrelevant information. Whether she's interviewing the artist, writing various drafts toward a polished final, asking the right questions, or working on short notice, Addie is a professional in every sense. I strongly recommend Addie."

—Mariela Fuentes, Music Spirit
Back Cover Copy
We all know that we shouldn't judge a book by the cover — but most of us do. And your back cover copy is your first and most important interaction with potential readers. I have written back cover copy for dozens of books sold by major publishers, and I know how to copy that piques a reader's interest and turns it into a purchase.
Whether you're a publisher looking to outsource back cover copy or an author beginning to road to publication, let me help you use this valuable space to sell your book!
Catalog Copy
Is your catalog selling products for you? A good catalog entry does more than just give facts about a product – it sells the benefits. However, in most catalogs, this essential "selling" piece is often minimized and the opportunity is wasted. With experience in both print and web catalog copywriting, I can help make your catalog not just informative but effective!
Copyediting
Copyediting is more than correcting misspellings and fixing grammar problems. A good editor also polishes clunky transitions, points out factual errors, and helps to create a consistent tone and format throughout a book or project. Perhaps you have a sales letter that is not having the desired effect. Or maybe you're unsure about whether a report is polished and consistent. I can help you to make writing you already have more effective by analyzing, editing and rewriting that copy.
Direct Mail
Are you struggling to attract new clients? If your direct response mailings aren't generating leads, something's wrong. A good sales letter connects to readers on a personal level and convinces them to respond right away. If you've been thinking about a direct mail campaign but aren't sure how to respond, contact me!
Email Marketing and Newsletters
Email marketing is an effective and inexpensive way to generate leads and cultivate current customer relationships – if it's done right. Whether you're considering a one-time campaign or a regular newsletter, I can help make your email marketing stand out to customers…and make sure that your emails are ones that they want to open!
Online Help, Manuals and Tutorials
Having a great product does you no good if your customers can't figure out how to use it! That's why clear and well-organized help documentation is so important. I know the secret to exposing potential difficulties and can write about those issues in a way that makes sense to the typical end user.
"I can confidently recommend Addie's work, dependability, and professionalism. She's a quick learner and one of those people who asks just the right questions at the right time to ensure she is on track and doesn't require any hand holding. She's always had high standards for her work and the best professional interests of the company in mind."

—Amanda Sutherland, Parametric Technology
Press Releases
A great press release needs to grab a reporter's attention with a great story and a new, sharp angle. I can help you find that story and write your press release in a compelling, exciting way.
Website Content and SEO Copywriting
It may be sleek and impressive at first glance, but if your website writing is done wrong, you'll miss out on business opportunities. Websites that don't utilize SEO concepts lose out in the search engines. And poor writing, bad grammar, or difficult-to-find information can run off potential customers fast.
As a website copywriter, I can help give your site visibility by reviewing for simple mistakes, finding the keyword phrases your customers are using, evaluating your competitor's websites and adding the most valuable keywords to your meta tags and website content. I can also make sure that your web writing is clear and compelling…turning clicks into customers!
For more information on any of these services, to see samples of my work, or to talk about your next project, please email me at addiezierman(at)gmail(dot)com.
(Due to privacy concerns, I cannot put my phone number on the site at this time, but I will be happy to share it with you privately if you'd like to talk further about working together.)
I look forward to hearing from you!