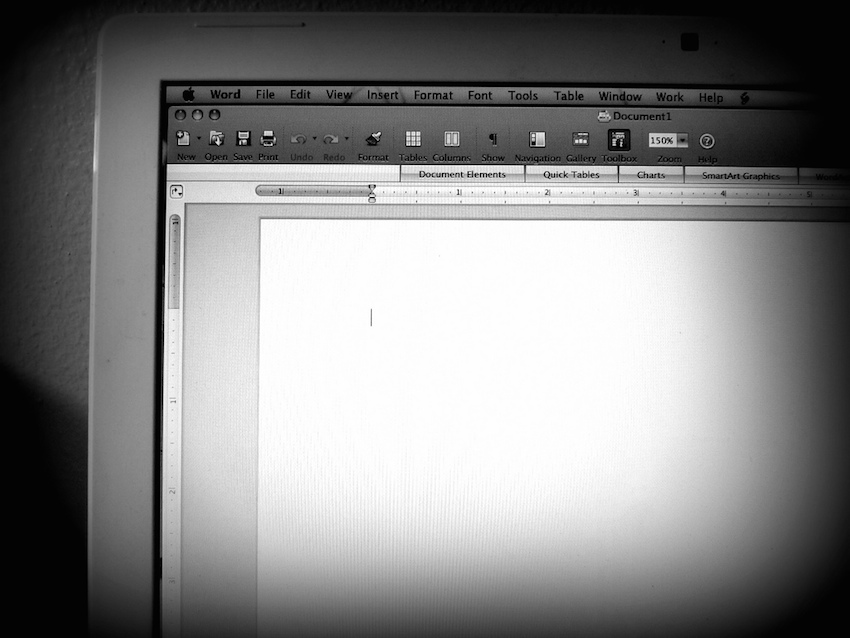 Once, there was a study by the University of Maryland's College of Medicine that found that on average, women speak about 20,000 words per day, while men speak only 7,000.
My Dad, a wise an unapologetic introvert, was the one who told us about this study, I think. He said it with a note of laughter in his voice and a raised eyebrow at my Mom. From then on, whenever he had exhausted his social resources, he simply said with a shrug and a smile, "Sorry. Out of words," and headed off to the bedroom to read the paper and watch sports on the tiny old television on his dresser.
I've been thinking about that this last couple of weeks when I've sat down at my computer, planning to write a blog post, coming up empty every single time.
For the last several months, I've been living and breathing Book #2, and the closer I come to that nebulous but certain deadline, the more intense it gets. I'm writing down flashes of insight on the backs of receipts at stoplight. I'm leaving the water running for too long in the kitchen sink because my mind is somewhere else entirely. I'm reading books not as a reader but as a person trying to pin down her own language. Instead of getting lost in the story, I'm trying to figure out how Mary Karr manages to make such seamless transitions, jotting down really great verbs that I want to remember.
When I started work on this project, I understood very quickly that writing a book is like putting together a 100,000 piece puzzle and not knowing what the picture is supposed to look like. But lately, I've discovered another twist. In this box, along with the correct 100,000 pieces, there are also thousands and thousands of pieces from other puzzles. It's lunacy, this writing business. I don't know why we even try.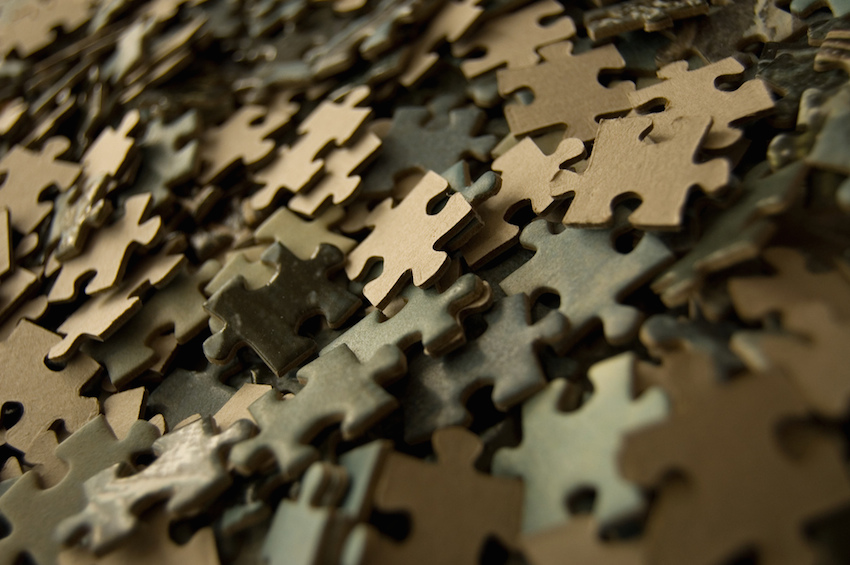 I tallied it up today. Best as I can figure, I have removed 47,490 words from my book so far. Probably more. An average book has somewhere between 60,000 and 80,000 words, which means I have nearly an entire book's worth of deleted words. There was a two-week span in which every time I opened my computer to work on the book, I deleted a thousand or two words instead, leaving gaping holes in my narrative and spotty notes highlighted in yellow.
There is a kind of terrible humility to all of this. When you're trying so hard to create and you have to just keep destroying. When you need to produce, but even more than that, you need to remove. The world around hums with progress – more, more, more – but the story you're telling needs less, less, less. Less of this. More of something else that you haven't figured out quite yet but is on the tip of your fingers as you run the errands, make fish tacos for dinner, buy school supplies, do the laundry.
It's a hard and holy process, and I love what it's turning my book into. I believe that it's becoming what it's supposed to be.
But when it comes to trying to muster up something brilliant for the Internet? I can't. I thought I'd be ready by now. I meant to come back to the blog and to social media at the beginning of August and be all the way back. And yet, I've got nothing.
Last week, my friend Ed Cyzewski released his great new book, and I really wanted to join in his synchroblog. The question was "What saved your faith," and I thought, Brilliant question! I'd love to answer that. But all week, I just sat at my computer, and I couldn't muster up the energy, couldn't pull my mind out of the other work I'm doing, couldn't come up with even the simplest answer.
I'm sorry. I'm out of words.
I'm not sure how much longer I'll feel like this or how much longer this book will be a sponge soaking up every bit of inspiration I can muster. I may come up with a post here and there, but for the most part, I'm taking a page from my Dad's book. I'm heading to the bedroom. I'm closing the door. I need a minute. I need to finish this and to finish it well.
Bear with me? I'll be back eventually. And when I am, I hope to bring my best words and my whole heart back to this page. Which, in the end, has become one of my favorite places to share it all.