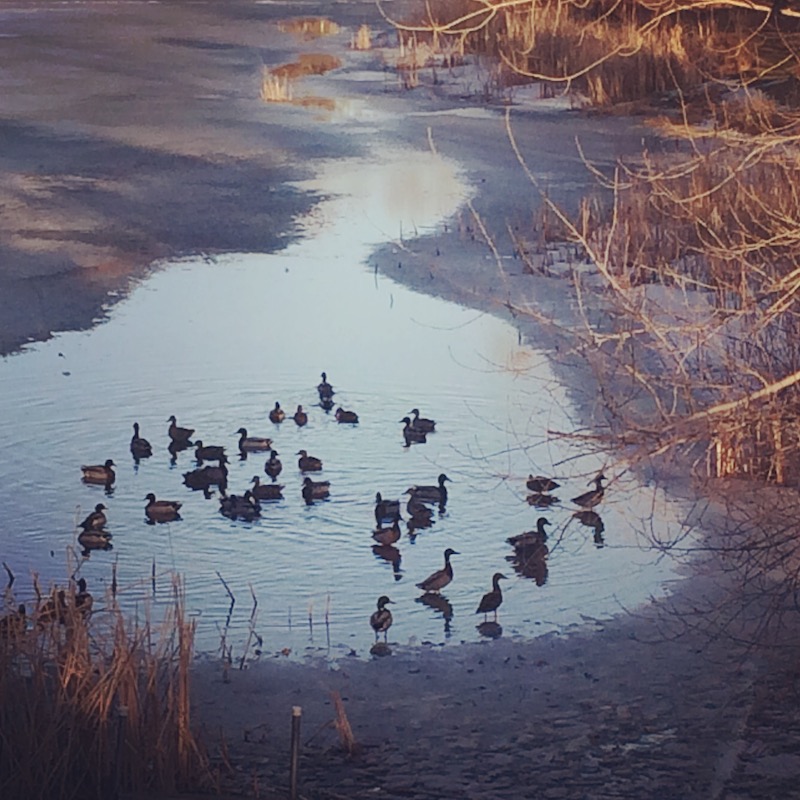 I've been home from Armenia long enough now that I should be over the bulk of the jet lag…but I still feel like I'm lagging. I can hardly stay awake past nine; I can't get up early to write; I can't manage to get much of anything checked off my to-do lists. I'm slogging through my days, staring off into space a lot, forgetting a lot of really basic things, like brushing my teeth.
A week and a half later, I'm still just a little out of step with my own life.
There is an entire gamut of emotions that I imagine I should probably feeling after a trip like this: guilt over our excess and our waste. Newly realized devotion to changing the world…or at least changing our spending patterns. Quiet wisdom gleaned from those heavy, precious moments in the homes of Amasia.
I feel none of that…which makes me feel like, possibly, I've done this whole thing wrong.
Instead, I've been thinking a lot about the weather.
Daylight Savings came and brought with it the dry, brown beginnings of something that we're tentatively calling spring. 
The snow is gone, and it's been warm enough to sit outside on the deck in just a sweatshirt. This weekend, Andrew dragged the patio furniture out of the shed, and a few brave-hearted ducks flew back in, even though the bulk of the pond is still ice.
I don't know how to feel about this weather. The last two years, we've had blizzards well into April. Winter, that cruel tyrant, is notorious for letting the first little seeds of hope begin to sprout…and then quashing the whole thing with ice and swirling gray snowstorms.
It's warmer now, but the grass is still brown and the trees are still bare, and it's only March. These transitions between seasons tend to be complicated and drawn out and full of heartbreak in Minnesota… and I've been here for more than a third of my life now. I'm just too jaded to hope that the worst is truly behind us.
*
On my trip two weeks ago, I wrote a lot about Armenia's beauty and poverty and glory. I told you a little bit about the genocide and about that old beautiful church. But I don't think I conveyed fully how in transition it is — particularly in the Gyumri area, where we spent the bulk of our time.
It wasn't all that long ago, really, that the 1988 earthquake crumbled so many lives, killing 25,000 and leaving another 50,000 without shelter. And then, just a few years later, communism fell, and Armenia found herself on her own in the rubble, without the support she had grown accustomed to.
Transition.
I'll be the first to confess that I don't understand extreme poverty. I have no personal context through which to filter the experience of the family living in a shipping container, spending their days searching for twigs and branches to keep their home warm. (This is me, tuning out the story of the parents' struggle, doing puzzles with the children. Kids, I understand. Puzzles, I understand. Poverty? Not at all.)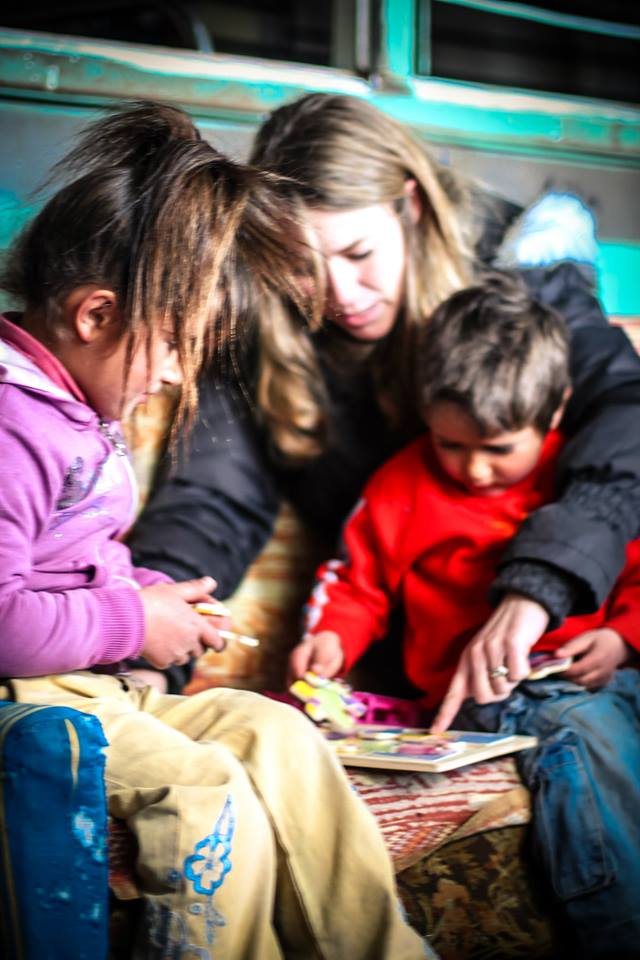 But I do understand transition. I know about how long it takes, how painfully slow it feels, how you alternate between hate and nostalgia for The Way Things Used to Be.
It's hard to believe that Jesus is the Solid Rock when the world you've lived your whole life in has cracked beneath you into a thousand pieces. You can't tell if everything is still half-broken or if it's half-repaired, and hope is a scary concept when life has been full of false starts and crushing disappointments.
Is it clumsy and irreverent to make this about me? To draw upon the metaphor of this country's journey as a mirror for my own? Or is it worth seeing how the same we all are? That underneath the reasons and the dressings and walls and curtains, our hearts are made of the same stuff?
It happens in different ways for each of us, but at some point or another, the world we know shatters beneath us, and we're lost in the endless gray chasm between What Was and What Might Be.
Transition
*
On our second day in Amasia, we met an old couple with a young son. I was taken by them all, but especially by the father, Andranik, who reminded me so much of my Grandpa-in-Law that I had to physically restrain myself from looping my arm through his and snuggling in.
If it were still the old days, he'd be retiring now. Instead, he's shuffling with his wife and son several miles each way to clean other people's  barns. "Three hours in the morning, three hours in the evening, and what do we earn?" he asks. 600 dram  — about $1.40 a day — for the whole family.
In the interview that the staff wrote up for us the week before we came, Andranik said, "I have lost my faith. I cannot believe in anything." He said, "It is our time to die, but we are still living."
But that day when we visited, he seemed to fill up the small shack. We crammed inside, and cameras kept flashing, and he looked proud as he pointed to the things he had made — a church delicately crafted from paper, a wooden carving, some photo-shopped pictures of his grandchildren. He showed us his goats. He stood tall and he smiled. He seemed to me larger than life, even in the smallness of his situation.
I told him he reminded me of a favorite grandpa; he said that I was his favorite granddaughter. I got my hug.
"He seemed more hopeful today than he did in the interview you wrote up," I told the translator as we walked the snowy path back to the bus.
"It was you guys," she said. "I think he was honored that you came to see him."
And it seemed stunningly simple, miraculous that it could be true.
Of course. 
We can't always ease each other's transitions, but we can enter in to that lonely, gray space. We can stand under the sagging roof. Smile and listen and see and do our very best to understand. And in doing so, we bestow worth and beauty and honor. In doing so we say, You are worth seeing. And in doing so, we remind one another that there is something to hang on to. Something to believe in. Something to hope for.
*
Today it's gray and the wind is harsh and cold and keeps flipping the lid of the recycling bin open.
The winter is a tyrant, slow to leave, constantly overstaying its welcome, and who knows when spring will actually finally come? Who knows how much longer we can take it?
All we can do is sit together in the dwindling cold, pull our sweatshirts tighter, and help one another wait it out.