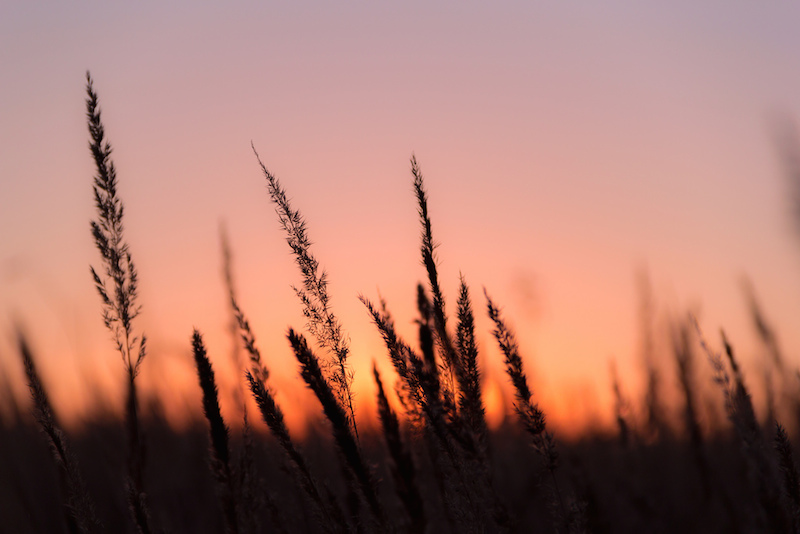 It's fall now, officially, even though the trees are still mostly green and the afternoons have been muggy and I haven't been able to put the shorts away yet or wear my cute new hat.
I can feel it coming though. The cottonwood leaves are curling, yellowing just a bit at the edges, dropping here and there onto the ground. There is a maple tree over on 147th with leaves that are so luminous and red and orange that you could almost forget that they're in the process of dying.
Hoards of ducks settle into the pond every evening now. Our next-door neighbor puts corn out for them, and they waddle up from the water to eat it. They are insatiable in their hunger, growing fatter, getting ready.
Autumn, according to the Internet, is a fairly new word. It didn't appear in English until the late 14th century, and it wasn't until the 17th century that we started saying fall.
There was, of course, the recognition of harvest time – all that gathering, all that celebration and bounty – but not for the rest of it. Not for that slow, stunning silencing of the world. There was no English word for that season when the turtles burrow deep into the bottom of the pond, and when the fat-cheeked chipmunks eat sunflower seeds straight out of my sons' hands.
There was no word for the sharp, cold beauty of all this loss. For that slow descent back into darkness. For the piles of brown leaves that we jump and play in until they disappear into dust.
Imagine.
*
It's been a hard week for me for a thousand tiny little reasons – none of which are actually very good.
Things that Healthy Summer Addie would be able to brush off and let go are annihilating Autumn Addie. I am crying into my lobster bake at Stella's, telling my husband that no one even likes me! I am reading too much into emails, losing my ability to focus and motivate, spending a lot of time curled into the fetal position on the couch, watching Grey's.
And it's not great. It's not particularly fun for anyone involved (including my long-suffering husband, cracking lobster tails across the table, assuring me that They do, sweetie. I promise they like you).
But also – it's okay. Because I know what this is. It's just the depression talking again.
*
One of the best gifts that I've ever gotten was a name for this thing in me that keeps rearing up in my life no matter how I try to wrestle it back. 
The doctor diagnosed me eight years ago – clinical depression – and I spent a long time trying to make that label untrue. I took the drugs and I went to therapy and I got the light box and I bought special essential oils that are supposed to help with that sort of thing.
I still do all of those things, but I'm beginning to understand that though it doesn't have to define me, this word matters. I need this name. It gives this darkness that I feel so acutely a set of boundaries. It recognizes all that complex emptiness and distills it down to one word. It frees me to live through it and to live past it. It gives me a framework to understand what is happening to me and to move forward.
It allows me to say to myself as I lie in bed at night, numb and empty and fearful and sad: This is not the truest thing. This is only the depression. Go back to sleep.
*
The etymology of the word autumn is vague, best as I can tell, but one scholar suggested that it could be understood as the "drying-up season," and the Old Irish word for it means, literally, "under winter."
In the suburbs, people are emptying out their pools and pulling in their grills and buying Campbell's Tomato Soup in bulk. Last 80-degree day, we say to one another as we glance at the Weather app on our phones. Fall's really coming.
And when we say fall, when we say autumn, we're talking about the whole thing: the ducks and the chipmunks and the pumpkin carving and the harvest celebrations. We're talking about dark mornings and cold feet and apple pies. About the beauty of transition…and also the cold, harsh jolt of it. All of it is true, all of it simmered down like cider to one, bare, single word. Autumn.
What I'm trying to say is that it's fall now, officially. Pull your hat down over your ears and breathe deep. Let the beauty and the pain blow over you like the cold breeze.
Say the word. Autumn. Name it for what it is – one short season in the sprawling arc of time.
Drink your pumpkin spice latte. Be grateful and empty, gathered and dried-out. And then, let it go.