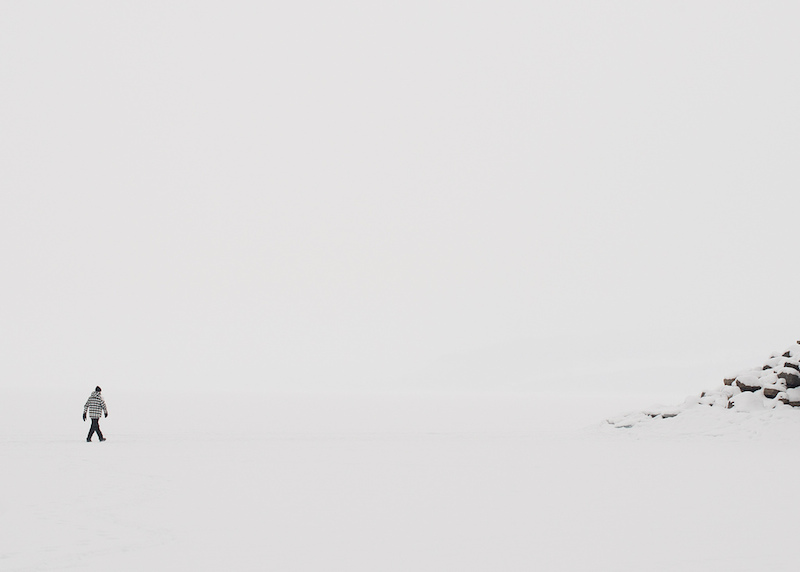 "So he got up and went to his father. But while he was still a long way off,
his father saw him and was filled with compassion for him; he ran to his son,
threw his arms around him and kissed him." Luke 15:20
So you're taking the long way back, hobbling along, still a little amazed, actually, to find yourself heading back to that place you left so long ago.
Back then, you were young and drunk on the idea of independence, on your plans, on your dreams — your inheritance burning a hole in your pocket. And, besides that, you were sick to death of the whole damned thing, not sure what you believed anymore or why you'd ever believed it. Not sure if you belonged anymore in that house, among those people, the ones bowing their heads in prayer one moment and whispering side-eyed in the foyer the next.
You weren't sure, even, about Him. The Father whose love sometimes felt like it might crush you, flatten you into something smaller than you wanted to be. Love as familiar and bland to your tongue as the bread you'd eaten every day of your life. And from the threshold of that doorway between past and future, the world looked like a buffet…a hundred thousand things that you'd never had a chance to try. And you found yourself ravenous.
If you're being honest, it's not like you're particularly ready to go back. This isn't how you saw this playing out. You thought this would all work better, and who can imagine, at first, the fragile nature of success? Who would think that it's just a soap bubble getting bigger and bigger until it could almost swallow you whole. And then. Pop.
You're going back, frankly, because you've run out of options. Because you never could manage to outrun your past, because it kept creeping up on you as you lay in the hollow of your despair, wishing things had turned out differently.
Go home, go home, go home, the phantom lullaby sang in your ears, and it was so familiar and soothing, that eventually you found yourself thinking, What the hell. What else am I going to do?
And so here you are, taking the long way, dragging so much baggage that you can hardly keep going. Failure. Resentment. Pain. Anger. Doubt. Distrust. It feels like a long way from where you are to where He is, and you don't even know what it'll be like when you get there.
Is it as bad as you remember it? Is it as good?
What is waiting for you at the end of this grudging acceptance? And Who?
A hundred miles away. A thousand. It might as well be a million for all you can imagine, and each step feels hard as you lift your leaden, heavy feet and walk.
You are not as far away as you feel.
You have turned, barely, in the direction of home.
So little. The least and the most that you could possibly do.
It's exactly enough.
Somewhere far away from where you think you are, the Father is waiting, watching. He sees you who are a long way off. He comes running.
And, after all, who can outrun that crushing Love that, in the end, makes us so much larger than we ever thought we could be? That Love that has been waiting, watching all this time for you to run to the edge of the world and then turn, finally around.
I'm not saying it's not a long journey. Anyone who has ever run away knows this. Anyone whose heart has calcified from sadness to anger to cold, stony cynicism knows that it's a hard road home. But also, it's so much closer than you think.
Because the Father is running toward you, His eyes full of joy and tears and all the love that's been yours all this time. He will walk you home to where that same bread will taste familiar in your mouth and fill up your emptiness. To where you will finally understand that it was always enough.
You are still a long way off, I know, but I want you to know that he is coming anyway. Maybe you can't see him yet, but he is sprinting, laughing, calling your name across the void.
He is closing the gap with raucous, echoing grace.