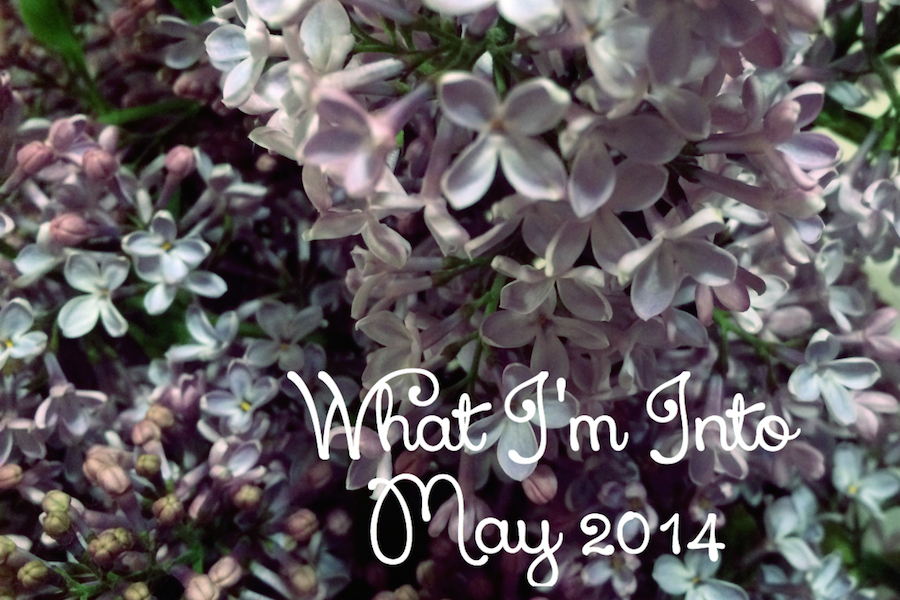 This month, spring came, at last, to Minnesota. If I've been more absent from the online space than usual it's because I can't seem to leave the sunny spot on the deck. When I do get myself to move, it's only to work on Book 2.
We have waited so long for this weather, and we are a skinned-kneed, dirty-footed, bug-bitten kind of happy. This month Dane learned to ride his big-boy bike (without training wheels) and Andrew got my old Schwinn Roadster fixed so that we could go on our first family bike ride. We had our first summer beach day and spent hours and hours at neighborhood parks. The tree frogs have started showing up on the sliding door after dark, suctioned to the glass, eating bugs.
For one consistent week and half of another one, I was committed to potty-training Liam. In the end, he bested me with his stubbornness and the constant smell of pee. I've regressed to a sort of half-assed kind of training in which I make him use the potty at home but put him in a pull-up when we go out. Probably this is screwing him up irreparably, but I don't even care, because summer.
This month, I wrote nearly 20,000 words for my new manuscript (after trashing the first 12,500) and drank an unbelievable amount of coffee. I filled my house with lilacs and we left the windows open at night, falling asleep to the sound of toads on the pond. May.
What I'm Reading

I didn't have time to read much at the beginning of the month, but over this past couple of weeks, that's all I've been doing. I read my first Kate Morton — The Forgotten Garden — which was rich and enchanting and addicting. (I read in two days during the first warm weekend. I barely left the patio.)
I worked slowly through Cheryl Strayed lovely memoir about her time on the Pacific Crest Trail, Wild. And then for a change of pace, I read Lauren Graham's first foray into writing: Someday, Someday Maybe, which was a fun, quick read. I'm just about finished with Lauren Winner's Still: Notes on a Mid-Faith Crisis. It's deep and slow and brilliant, of course.
What I'm Listening to
I've been slowly working through your excellent list of music recommendations from last month…which is how I discovered Beach House and rediscovered my eternal love for both Fleet Foxes and Bon Iver.
I've also become a little bit addicted to The Rural Alberta Advantage, which I found on the too-cool-for-me NPR station The Current. Thanks to a Pandora radio station based on their music, I've started compiling a Summer 2014 Playlist that so far includes stuff by them, Noah and the Whale and The Lonely Forest.
And of course, it's summer, so there's country music in the car. I can't help myself.
What I've Been Watching
All of my shows have faded out for the year after a giant grand-finale of dramatic plot-twists and relational fireworks. With our Internet, we scored a free session of HBO-Go, so we're watching Game of Thrones in real-time instead of 10 months later on DVD, which is kind of awesome.
Other than that, I've mostly curtailed my TV viewing entirely. I'm finishing re-watching the first season of Desperate Housewives, and then I plan to cancel my HuluPlus for the rest of the summer. It's too nice for sitting inside in the dark, and frankly, I'd rather be sitting on the deck reading these days.
Other Things I've Been Loving
– Dane's fifth birthday party. He wanted a "komodo dragon birthday party," but luckily I talked him into a Super-Hero theme instead. Which would have been simple and straightforward, were it not for that beautiful tyrant that is Pinterest. As it turned out, I ended up staying up until 3:45 the night before his birthday, putting this together: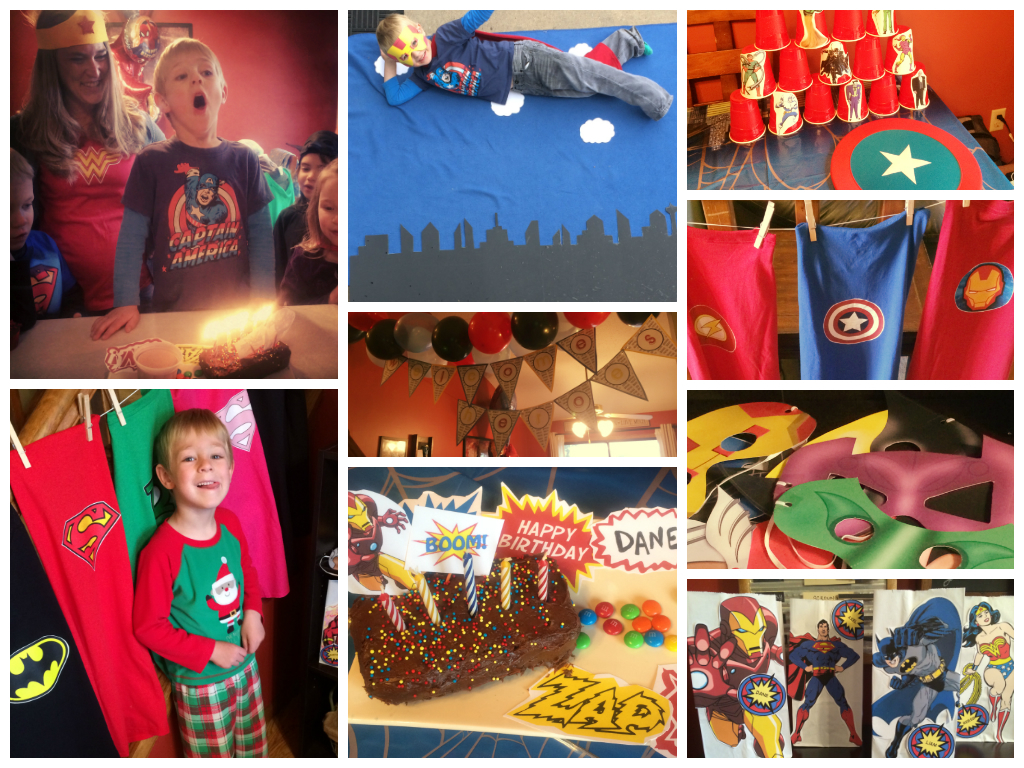 At the party, my Mama Friend's husband said to her, "What's wrong with Addie? Has she been hitting the wine too hard?" "No honey," she said to him. "She's just brain-dead tired." Hopefully in the end, Dane will remember a fantastically awesome party instead of the zombie that was his mother that night.
– The teeniest baby turtles you ever saw. They are so adorable that I'm almost tempted to keep one as a pet. Almost.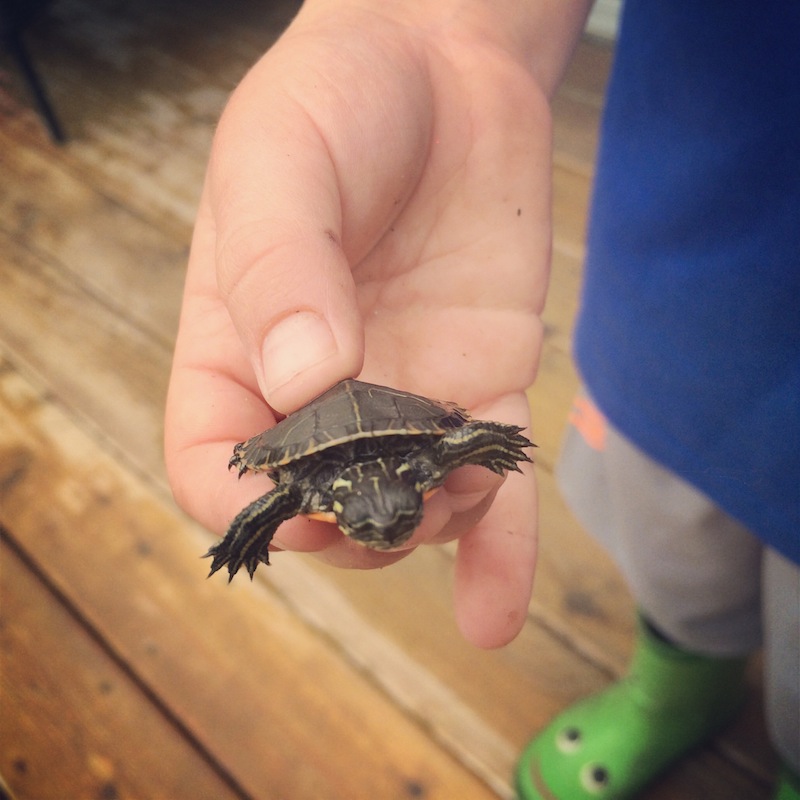 – Purging. (I started All the Spring Cleaning this month and finished about 2% of it. Oops.)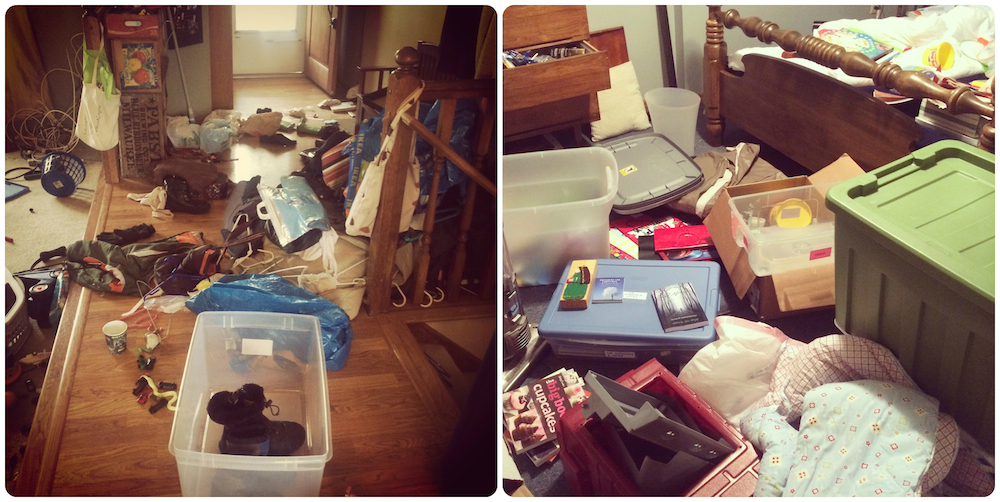 – This incredible patio that my rock-star husband built us. So pretty.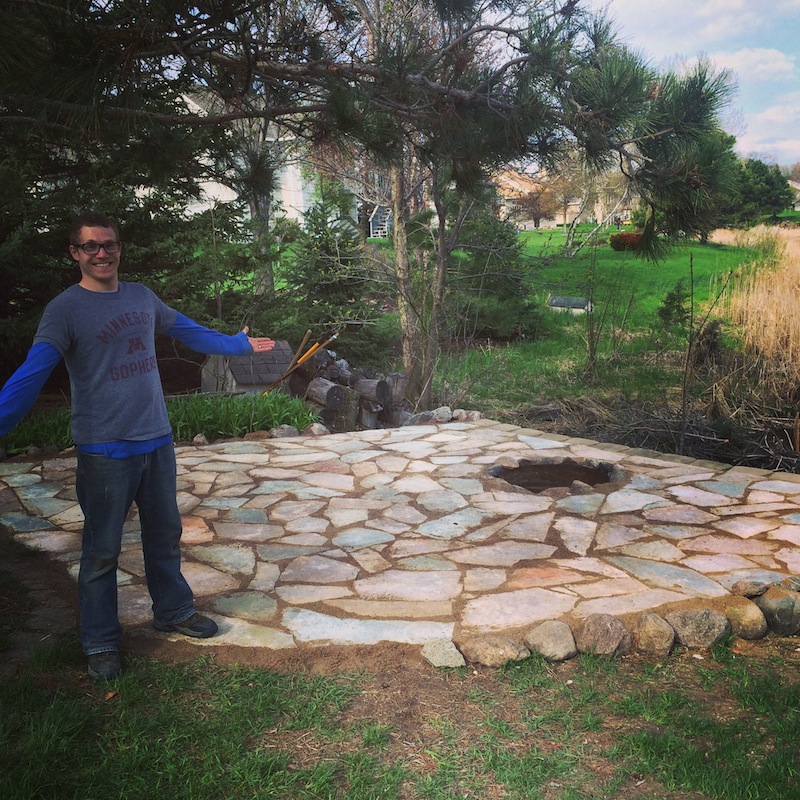 – Cheap, short summer hair cuts and the faces the boys make when they get them.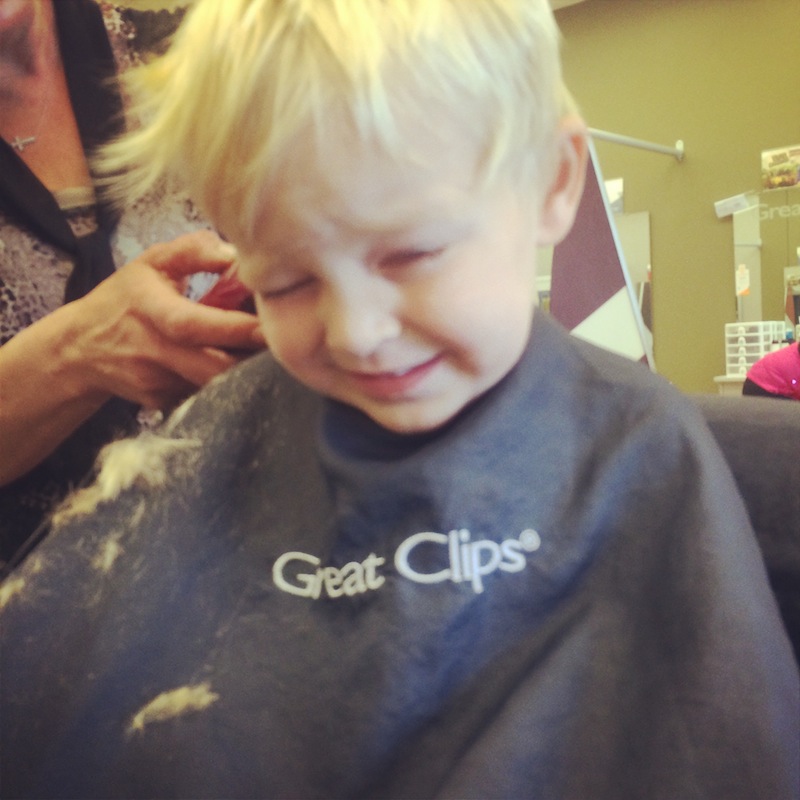 – The last day of pre-school and a boy who has changed so much I almost can't believe it.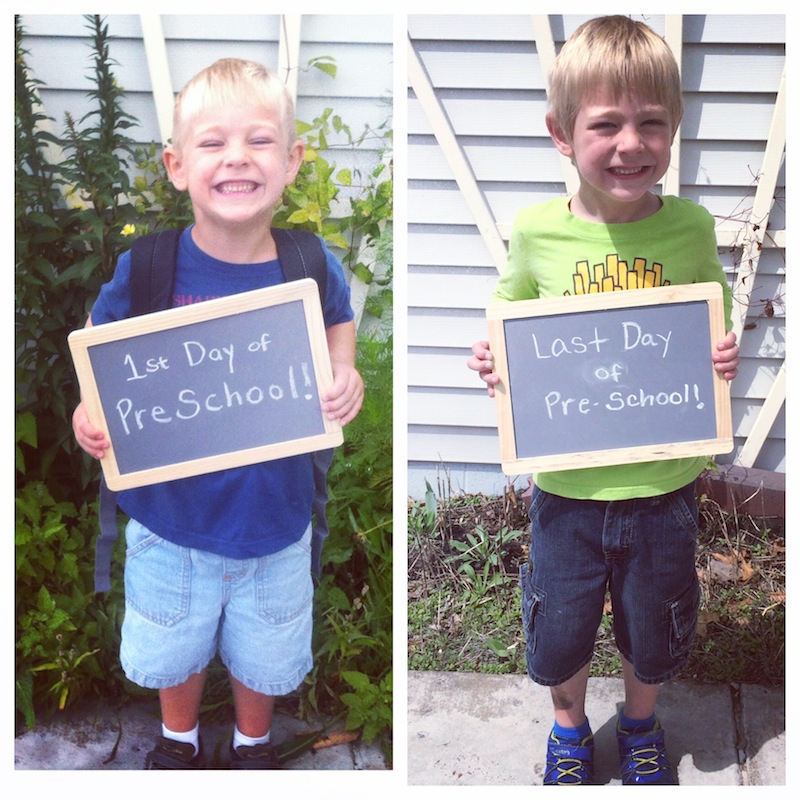 – Dandelions by the handful.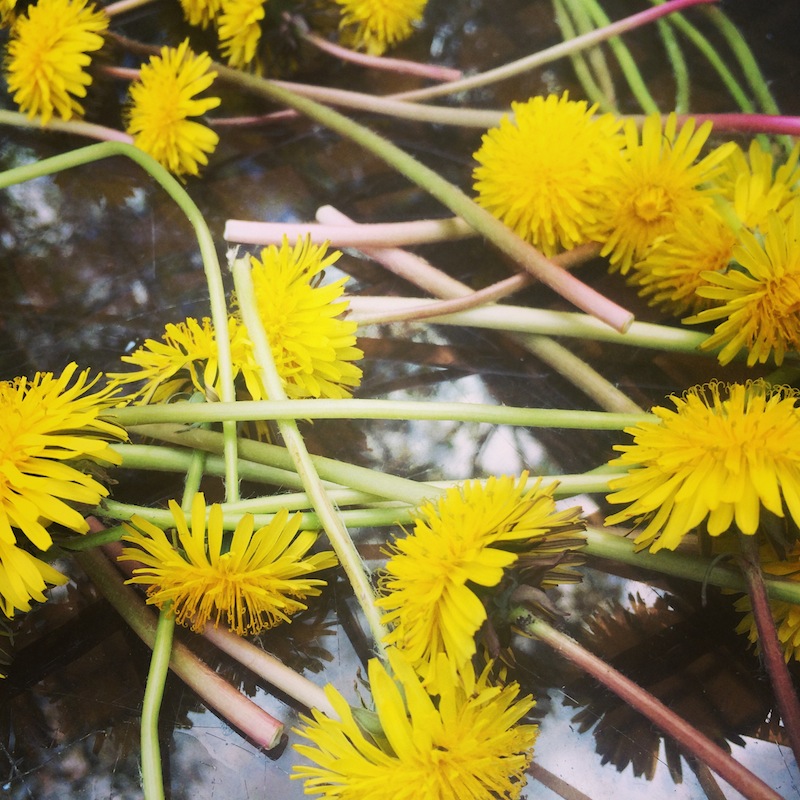 Blog and Writing Stuff
I've been a little absent again this month here. Sorry about that. I've been so thoroughly immersed in my work on Book 2 that by the time I get done for the day, I have nothing much left to offer to The Internet. (I talked a little bit about that writing process in this post here.)
I wrote over at Deeper Story this month about faith and parenting and about how there's no shortcut to raising godly kids — No Way Around But Through. I also wrapped up our beautiful series of small, intentional acts of everyday justice — One Small Change — and told you why I tend to avoid writing about "Hot-Button Issues."
I'm planning a couple of short series for June — one on favorite books and another on blogging tips and practices. These are both questions that people ask me a lot, and I thought they might be good, practical things to tackle while my creative voice is all tied up in Scrivener with the new book.
You can keep up on all the things going on over here by following me on Twitter or Facebook or subscribing to the blog!
Linking up as always with the fabulous Leigh Kramer. What have you been into this month?