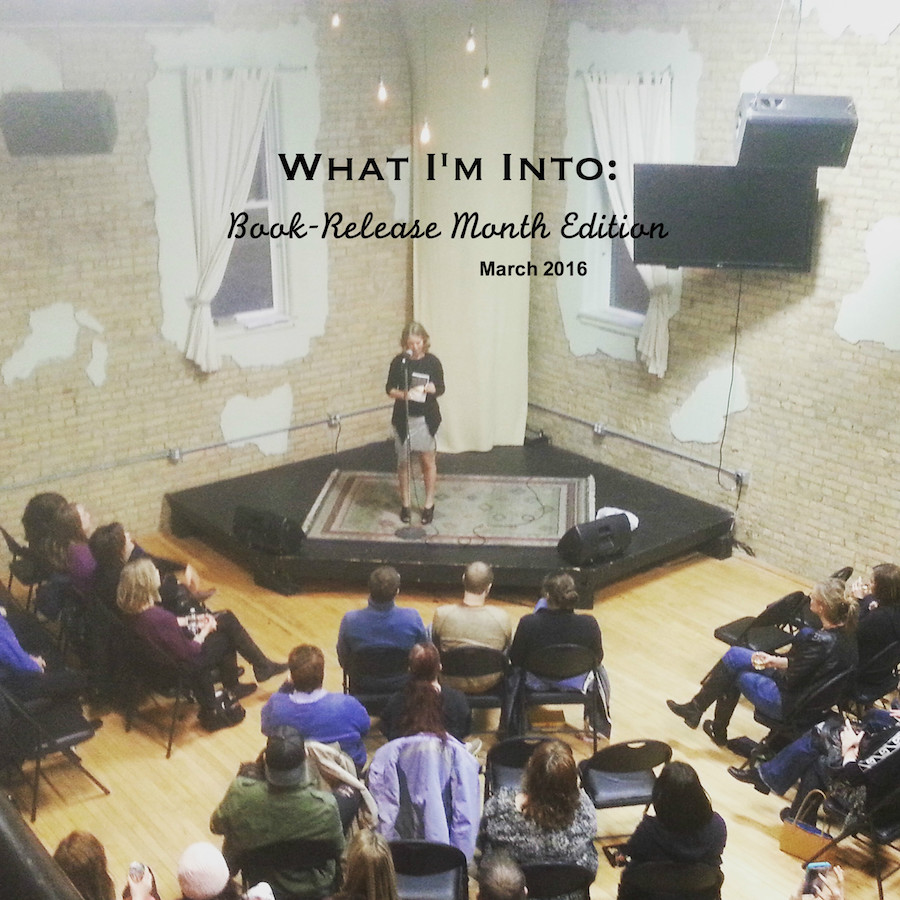 The release of my second memoir, Night Driving, came at the tattered end of a long, tough winter. It's a rough time to release a book — particularly when you're a person who tends to get the shit kicked out of you by winter to begin with.
The book went out into the world on March 15th, and I did my best to attend to it and to my own heart…but the honest truth is that I spent much of March treading the inky waters of my Depression, trying to keep breathing until a new medication kicked in.
I was on the Internet, doing the things you have to do to release a book, but I tried to spend as little time there as possible, wary of the gaping hole in me that was ravenous for praise and affirmation.
Instead, the things that sustained me were small and simple: walks to the park with my kids at my childhood home; the redundant grace of folding sheets and towels at the refugee donation center where I volunteer once a week; fresh bread with olive oil; yellow tulips on the kitchen counter; your collected stories of darkness and your faith in the midst of it.
On the Saturday after the book came out, we celebrated the release at the Fallout Arts Initiative. I bought new shoes and got my hair cut. The Church Ladies brought cheese platters that overfilled the long tables, and I accidentally bought about three times as much wine as we needed, and so many people whom I love and who love me showed up to celebrate. The night felt like an excessive kind of grace.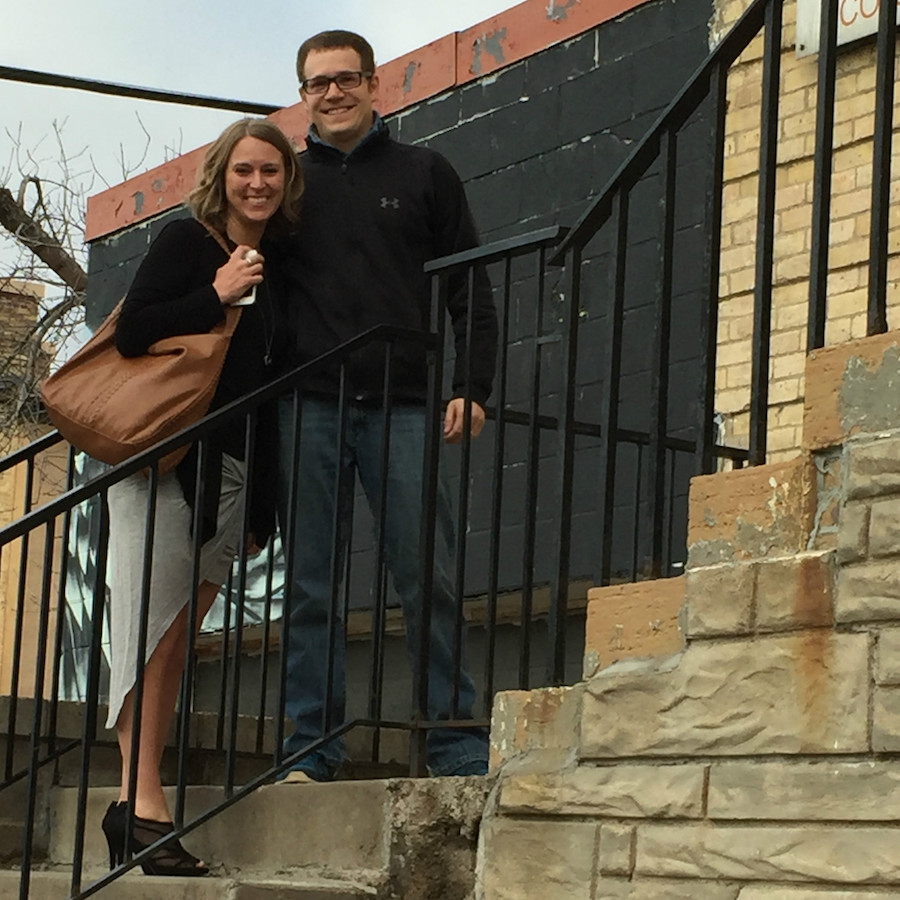 I wrote my first book over several years, mostly in the quiet, cultivating space of grad school. And then I wrote Night Driving on a deadline with a publisher waiting for it and all sorts of expectations and hopes having to do with sales and numbers and platform. To say that it was a different process is an enormous understatement, and it was much harder for me to let this one go out into the world than the last.
But that night, I stood on a platform at that arts center, and I don't know if the drugs finally kicked in that day, or if I was just buoyed by the love and support surrounding me, but it felt like for the first time all month, all winter, I was standing on solid ground. Breathing deep. Letting the book go.
What I'm Reading:

During Book Release Month, I tabled all of my regularly scheduled reading and dove deep into fast-read fiction. I've been meaning to read Louise Penny's Inspector Gamache series for a while now, and I took down the first three books this month (Still Life, A Fatal Grace, and The Cruelest Month). Her writing is wise and compelling, and her plots are fantastic. I've never read much in the Mystery genre, but I'm a new fan.
I also read Liane Moriarty's The Last Anniversary, which I found interesting and fun. One of her plot lines — the story of a woman with postnatal depression — was written so perfectly spot-on that it took my breath away.
What I'm Listening To:
I kept All Sons & Daughter's "Christ Be All Around Me," and Audrey Assad's "I Shall Not Want" on repeat in my van all month. Both songs are versions of old prayers and were a kind of anchor for my tempestuous soul during the book release.
I'm a big fan of Spotify's Discover Weekly playlists, and this month they helped me find The Sweeplings, Harbor & Home, The Strumbellas and Aunt Martha.
What I'm Watching:
Must-See shows include: Grey's Anatomy, Scandal, Crazy Ex-Girlfriend, Jane the Virgin, and Younger — which just had its season finale. I'm losing my steam on Nashville and will likely let it go before the season's out. We finished The Bachelor, whose finale (as usual) was exponentially less dramatic than the previews made it out to be. Oh Ben.
I like to have a Netflix show that I can have on while I do tedious tasks like folding laundry and dicing veggies. I accidentally-on-purpose started Gossip Girl last month, just to see. Who knew there were six seasons?!? I'm alarmed that I'm not through yet, but now I've committed and will see it through the the bitter (shallow) end.
(Incidentally, on the season of Gossip Girl that I am currently watching, one of the main characters writes a searing tell-all novel about the upper-East-siders, and it becomes an instant bestseller with astonishing NYT reviews and movie deals galore. Apparently, I'm doing this publishing thing all wrong.)
Other Things I've Been Into
1. The slow end of winter; the glimpses of spring.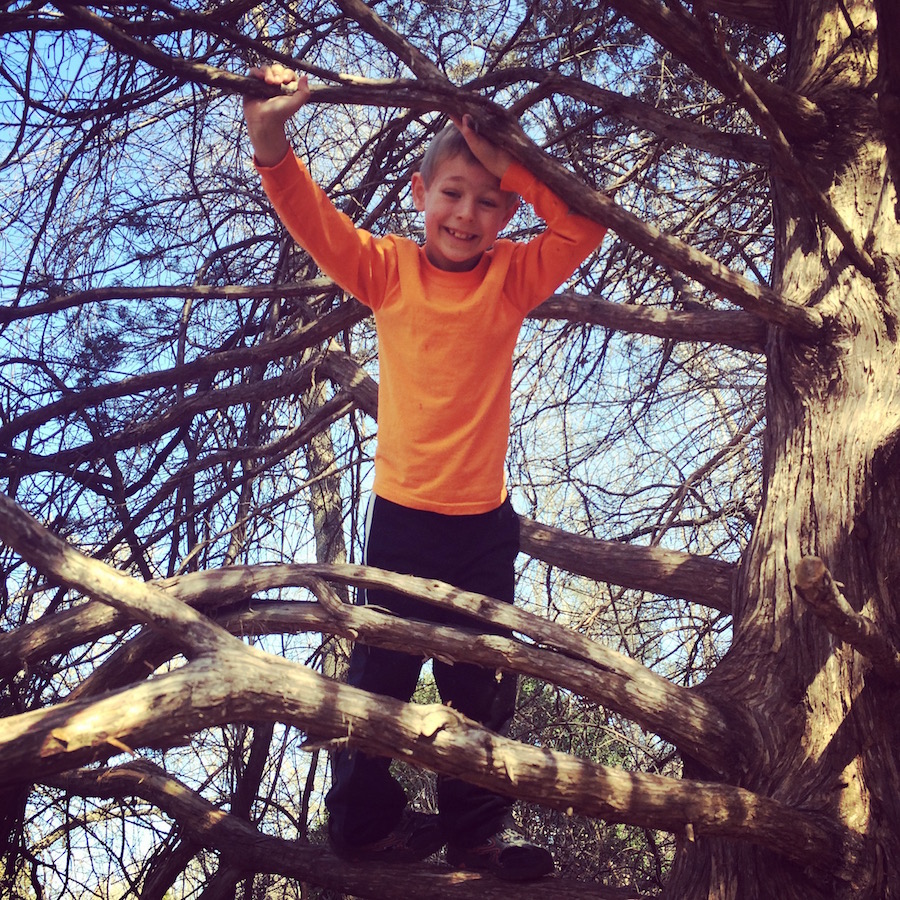 2. A trip to Chicago for the kids' spring break…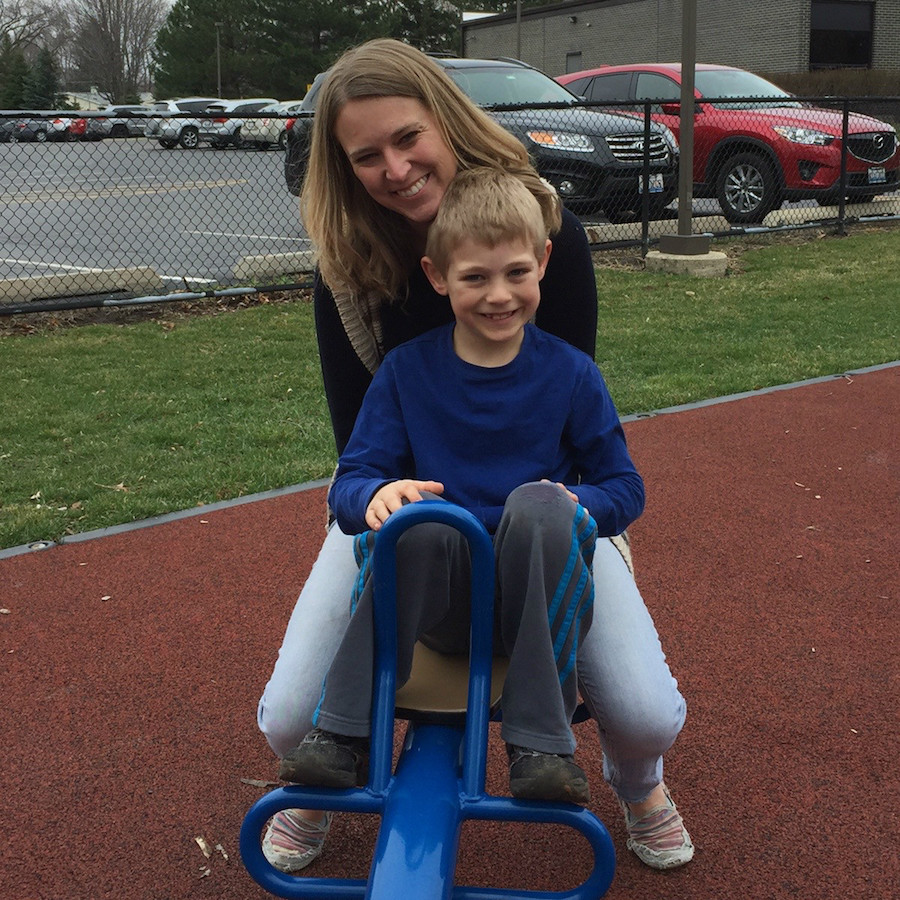 3. …and a few moments of the Wisconsin Dells trip we took on the way home. Like this one where my kids were losing their minds on the roller coaster.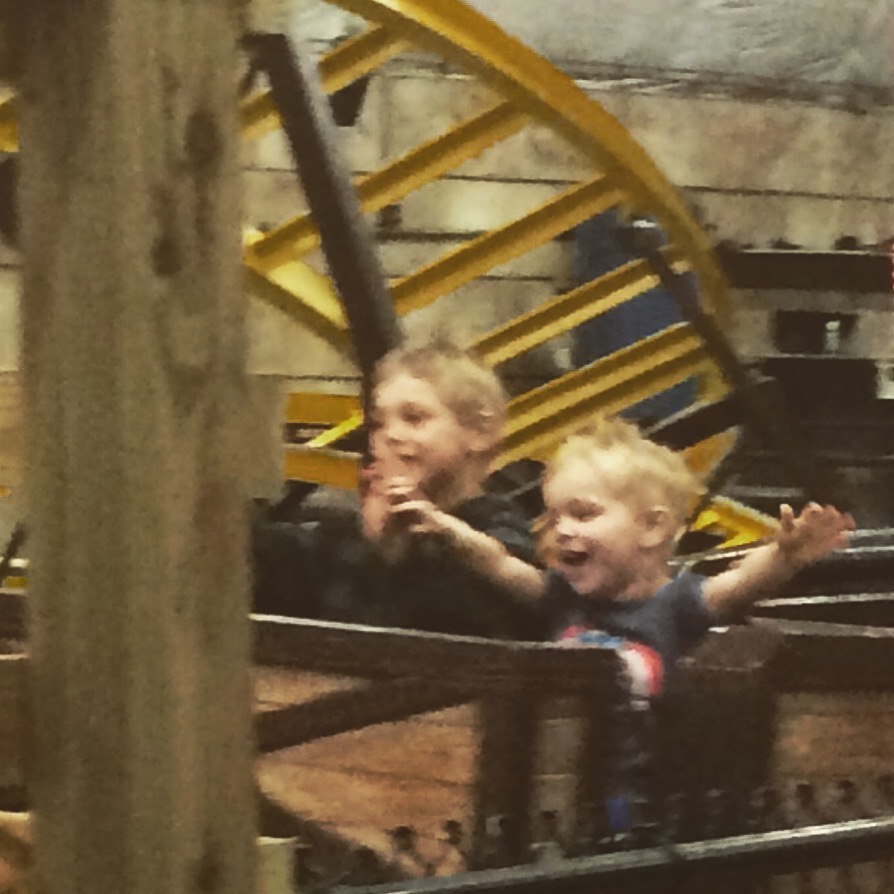 4. Holy week. I struggled to connect emotionally to the stories and observances of Holy Week this year. But I'm thankful for the way that the local church remembers for me. Like Tanya Marlow said so beautifully in the syncroblog a few weeks ago, sometimes when you're in the darkness, you just have to grab the rope and follow it until you find your way out. I'm thankful for the people, places, liturgies and communities that have formed that rope for me this month.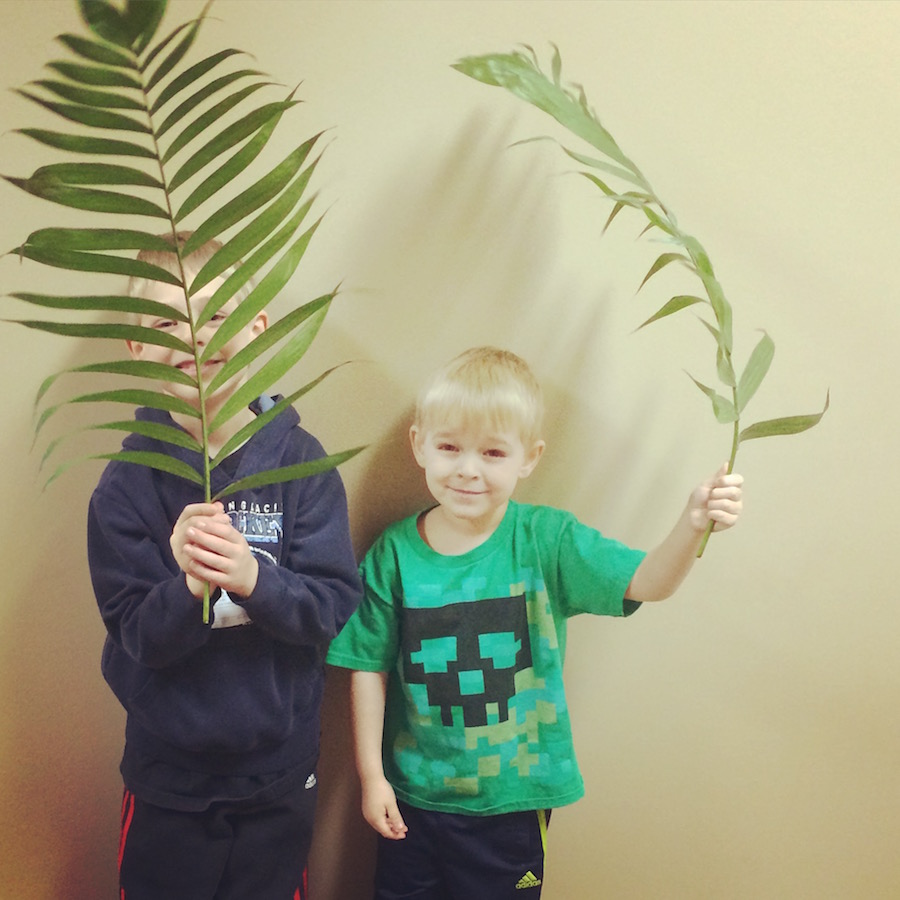 Blogging and Book Stuff:
Thanks so much to everyone who ordered and pre-ordered Night Driving, and especially those of you who took the time to synchroblog, comment, tweet, post, review, or email me about it. Your support means so much to me. Thank you.
If you haven't had a chance to pick it up yet, you can do so at Amazon, Barnes and Noble, Books-a-Million, or IndieBound…or bookstores around you. (At the time of this writing, it's only $8.81 at Amazon.) For the auditory learners among us, it's also available on Audible or on CD.
Much of this months blogging was centered around the book release. The syncroblog posts — both blogger and nonblogger — were phenomenal, and I hope you'll read at least the roundup here.
My monthly "Dear Addie" column at Off the Page had to do with when to leave…and when to stay…at a church. It's a topic that's near and dear to my heart, and I hope that you'll pop over and read it if you haven't had a chance.
I also shared about my journey with wine and moderation at Christianity Today's Her.meneutics and about spiritual darkness and motherhood at Lisa-Jo Baker's place.
I'll be putting out my second quarterly newsletter in a few weeks, so if you're not signed up to receive those, do so now in the sidebar. And my blog is iPhone friendly now! Hooray!
After I wrote this psalm of confession for a dark morning at the Mudroom Blog, I decided that I wanted to integrate more psalm/prayer writing into my life. It's a good practice for me. I started yesterday posting a "Prayer for a New Week" on Instagram. I hope to do this every Monday. These prayers will be short, and they won't be on the blog, but you'll be able to see them on Instagram, Facebook or Twitter, so make sure you follow me in at least one of those spaces!
Here's yesterday's, to give you the idea: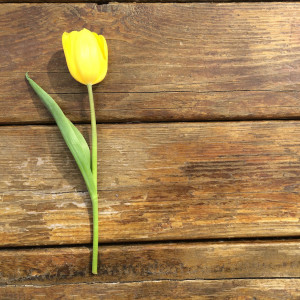 Prayer for a New Week (April 4, 2016)
Lord God, your great love rivers through every difficult, mundane, happy, ordinary moment of my life.

Draw my eyes from my lists and my plans, and toward the beauty of your redeeming work this week.

Give me the grace to join you there.

Amen.
*
I'm linking up as always with my good friend Leigh Kramer for the monthly "What I'm Into" link-up.
What about you? What have you been into this month?