I cannot tell you how much I love this post by Hannah Notess. Everything about it resonates with me, especially the poem at the end, which is so brilliant I want to cry.
If you've read the book Jesus Girls (I haven't, but it's on my list), Hannah's the editor of that…not to mention an amazing poet. I'm a big fan of her work, and I think you will be too. Please welcome her here today.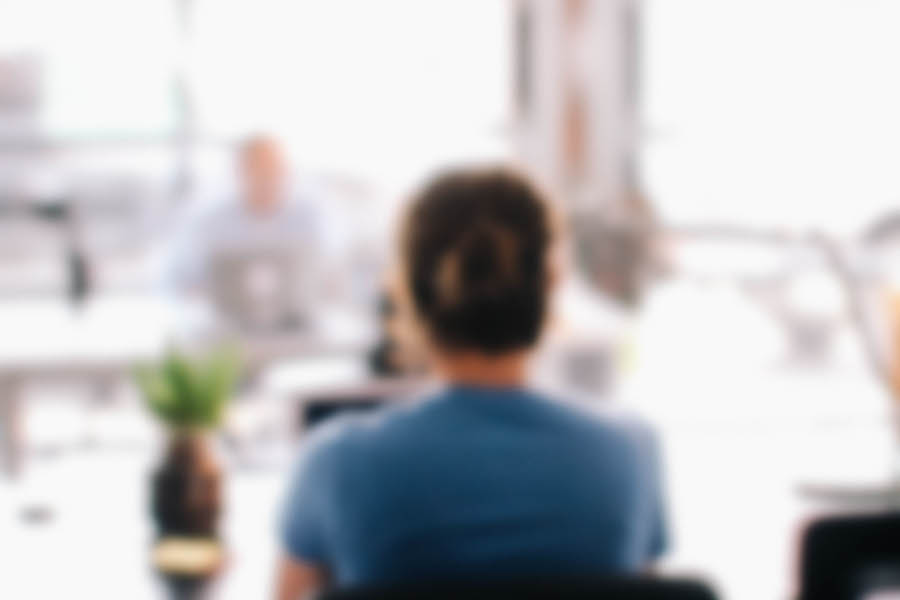 I fell in love with poetry because the words sounded beautiful. I didn't know what they meant, but I pored over poems by Emily Dickinson and Christina Rossetti as a kid, starting with the sort of "approved for kids" poems and moving on to a cheap paperback anthology with the glamorous title Immortal Poems of the English Language.
It was in college that I discovered poets who wrestled with faith and doubt in their work. This was awfully convenient, as I was wrestling with faith and doubt myself. For instance, I had begun to wonder about the fact that so many of my fellow Christian college students said things like "I just felt the Lord leading me to do this or that." Why didn't I ever feel that? Why didn't I seem to hear from God when I prayed and read the Bible or sang worship songs in Chapel? Did God just love some Christians more than others?
Fortunately, in the classrooms of my English professors, I met poets — John Donne, Gerard Manley Hopkins, and R.S. Thomas — who seemed to have as much of a problem hearing from God as I did. And these guys were priests, for crying out loud! One of Thomas' poems begins:
I emerge from the mind's
cave into the worse darkness
outside, where things pass and
the Lord is in none of them.
I ate this stuff up.
In the poems of this irascible Welsh priest, I found company in my desire to question God directly. I didn't have to be faced with ladies' Bible study workbooks with questions that seemed so distant from my own faith experience as to be from the moon ("How do you think the virtues Peter mentions in verse 2 could equip you to face persecution?") Or people like the sweet-faced ladies' Bible study leader who told me, "Don't you think that God just wants our faith to be a little more… simple?"
There was room in those terse stanzas for someone like me, with all my confusion and uncertainty, to wrestle with God.
In Jane Kenyon's great poem "Woman, Why Are You Weeping?" (Go read it right now! Go!), she explores a trip to India through the lens of Mary Magdalene's post-resurrection encounter with Jesus. In Kenyon's hands, the poem becomes a tool for asking big, wild, and unanswerable questions:
I don't know why I was born, or why
I live in a house in New England, or why I am
a visitor with heavy luggage giving lectures
for the State Department. Why am I not
tap-tapping with my fingernail
on the rolled-up window of a white government car,
a baby in my arms, drugged to look feverish?
A poem like Kenyon's is loose and wild enough to live with mystery and not try to fix it or explain it away. And once it finally dawned on me that much of the Bible is written as poetry, and not as "Basic Instructions Before Leaving Earth," I started to feel like there might still be a place for me in this thing called Christianity.
I know poetry is not the most popular form of literature, at least in the U.S., but for me it's been necessary. It kept my faith alive. To think of living without it is like living without food or air.
Audre Lorde said that "Poetry is the way we help give name to the nameless so it can be thought," in her essay "Poetry is not a luxury."
No, poetry is not a luxury. Poetry is food.
Anyway, in this poem, I created a sort of impressionistic portrait of myself as a college student asking lots of questions. It's kind of an homage to the poets who carried me through that time — Thomas, Kenyon, and so many more.
Philippians
I used to forget my Greek New Testament on purpose,
so the future seminarians would share with me.
They smelled like sweat and prayer
and oatmeal cookies, and trying too hard
to get God to love them, too hard.
In a notebook carried back
from Africa, just to be different,
I copied out the Greek
in my best handwriting.
Rejoice, rejoice, we translated,
but I didn't want to; instead
I skulked around campus, brooding
about why God wasn't born a woman.
The seminarians were growing their beards
in a very apostolic style.
One of them was headed to India that summer
to get dirty for Jesus, while another
used to sit outside the chapel for hours,
arm around his small, weeping girlfriend.
It must have been a difficult life.
Now the building where
we used to push our desks into a circle
has burned to the ground.
Rejoice, rejoice, the book kept saying,
and Jesus kept getting jerked
between heaven and earth
like a jumping jack on a string
called kenosis, emptying
and filling himself again.
At that time, Saint Paul
was imprisoned in another country.
By now the seminarians have taken up
youth groups and wives and children.
Or they became the gawky white giant
in the photograph of smiling brown orphans.
I don't know why
some buildings burned to cinders
instantly, while others
only turned a little gray,
just kissed by ash and smoke,
and I don't know why
God touches down on some of us
and not on others,
and I don't know why sometimes
a prisoner doesn't even have
a window to look out of
when he writes Rejoice, rejoice
and other times
an earthquake rattles him free.
(This poem was first published in Christianity and Literature.)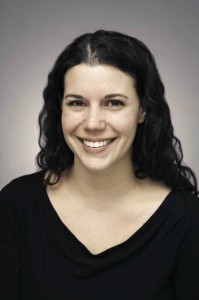 Hannah Faith Notess is the author of a chapbook of poems, Ghost House; editor of a collection of personal essays, Jesus Girls: True Tales of Growing Up Female and Evangelical; and managing editor of Seattle Pacific University's Response magazine. Her poems have appeared in Rattle, Slate, Mid-American Review, Crab Orchard Review, and Hampden Sydney Poetry Review, among other journals. She lives with her family in Seattle. Learn more about her work at hannahnotess.com.