I don't even know what day we're on of this Epic Roadtrip of Awesomeness.
I'm so tired.
I'm sitting in a hotel in downtown Savannah, and the boys are sleeping in the bed next to me, and I honestly don't know how I'm going to get into the car and keep driving tomorrow.
Don't get me wrong. It's been phenomenal. We had a great last day in Florida — SUNNY! With a perfect morning at the beach!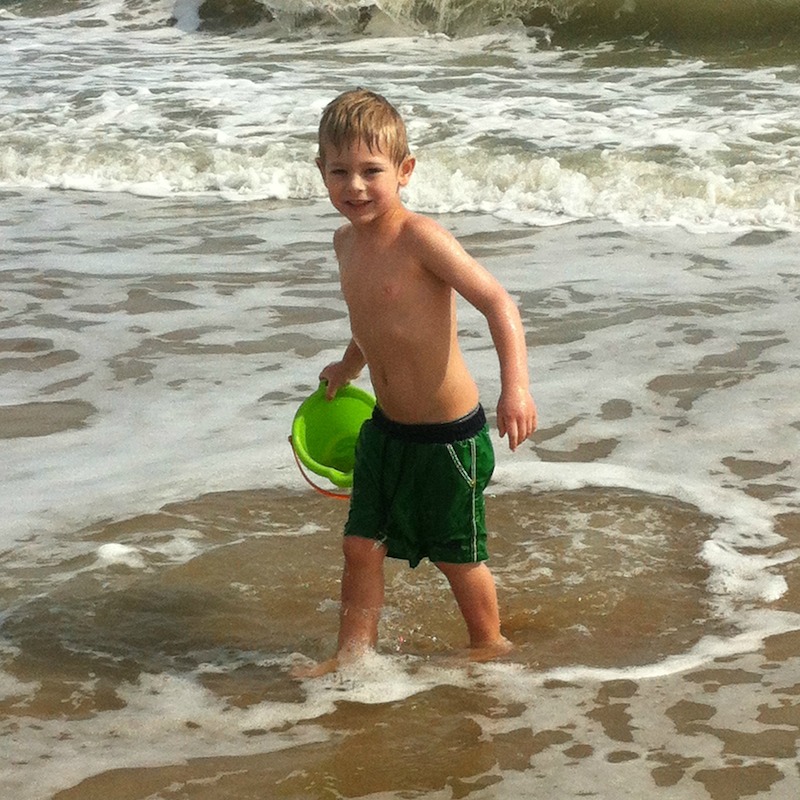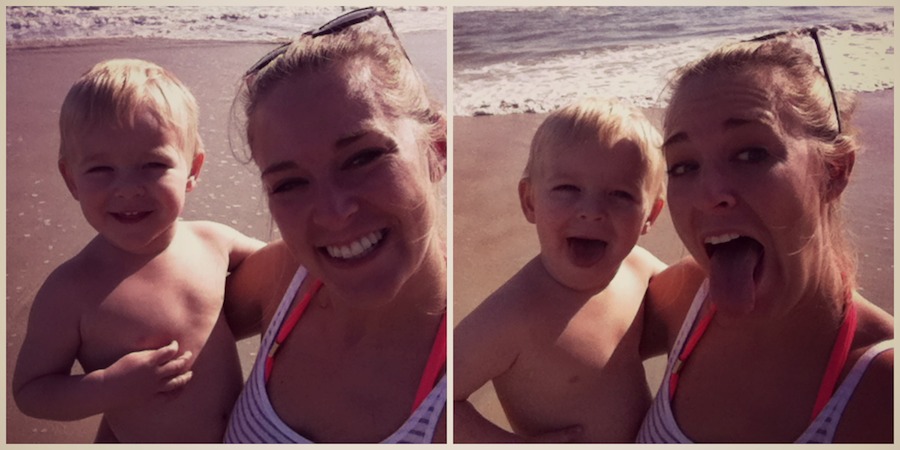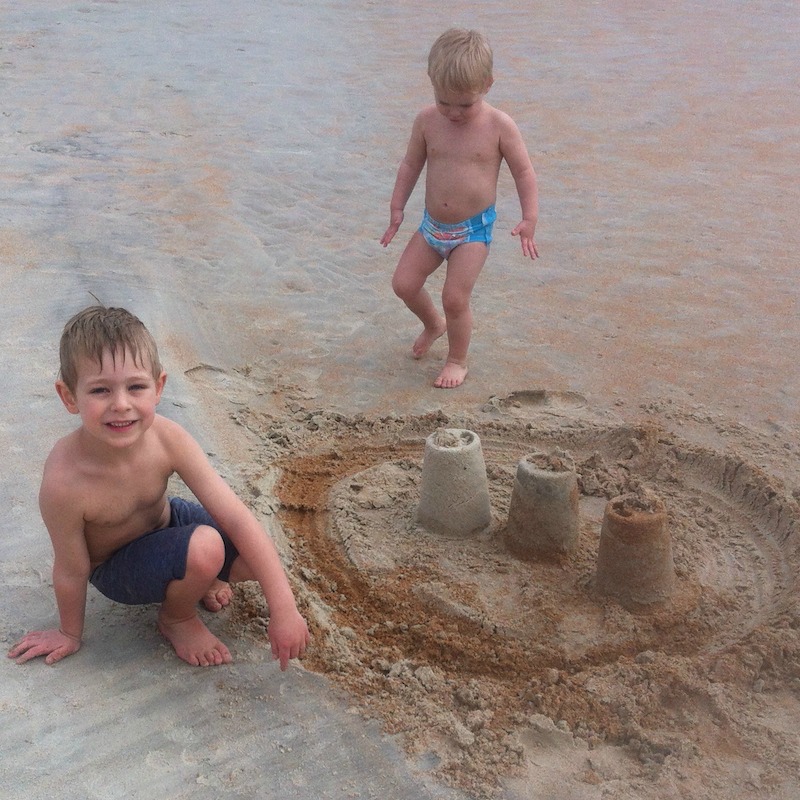 This morning, the drive from Florida to Savannah was a little bit rough.
I think there's a chance that Liam is bipolar.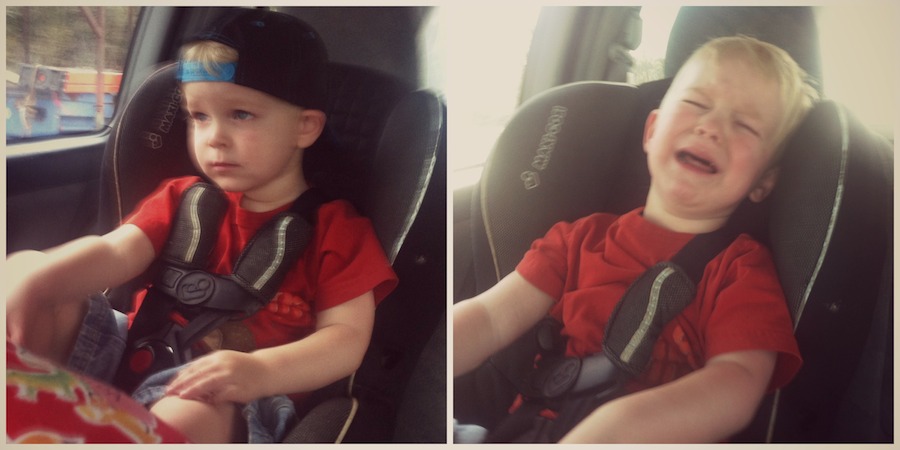 But then we ended up at this place on Tybee Island called The Crab Shack — a backwater restaurant with seafood and more than 70 baby alligators. (And a couple of giant stuffed ones.)
My kids were in heaven.
After that, we went to the beach at Tybee Island…which was a smidge colder than the beach in Florida. But still wonderful.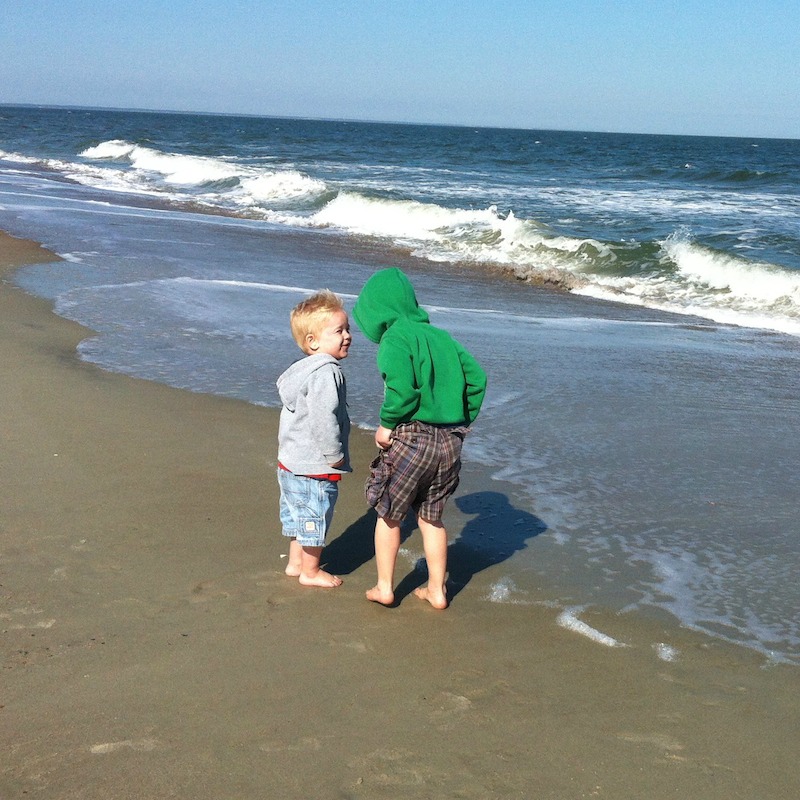 Then we checked into our hotel downtown Savannah and wandered around the city…which is super cool. Big trees and beautiful old buildings and people milling around everywhere. I'd love to come back here sometime without a double stroller and with my husband instead of my kids.
Still, we found lots of fountains to check out.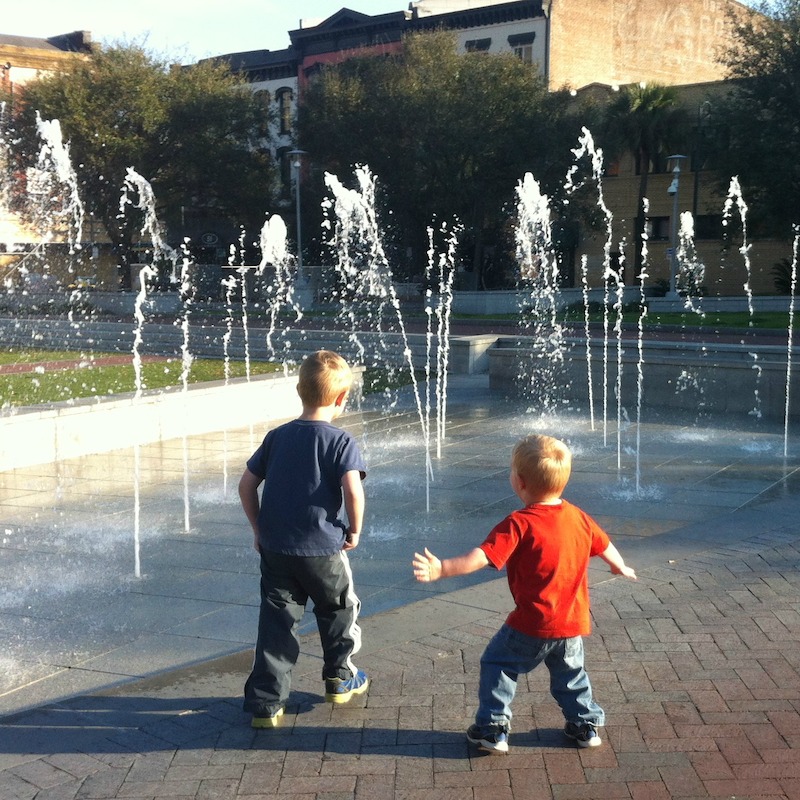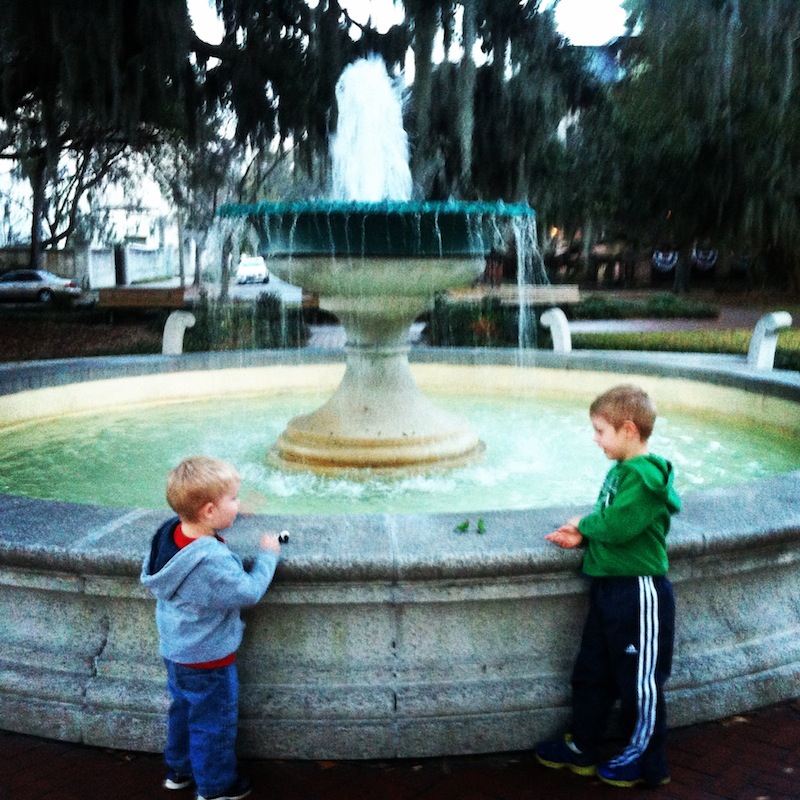 And then a street musician played us Twinkle Twinkle on his sax, which was pretty much the best lullaby ever.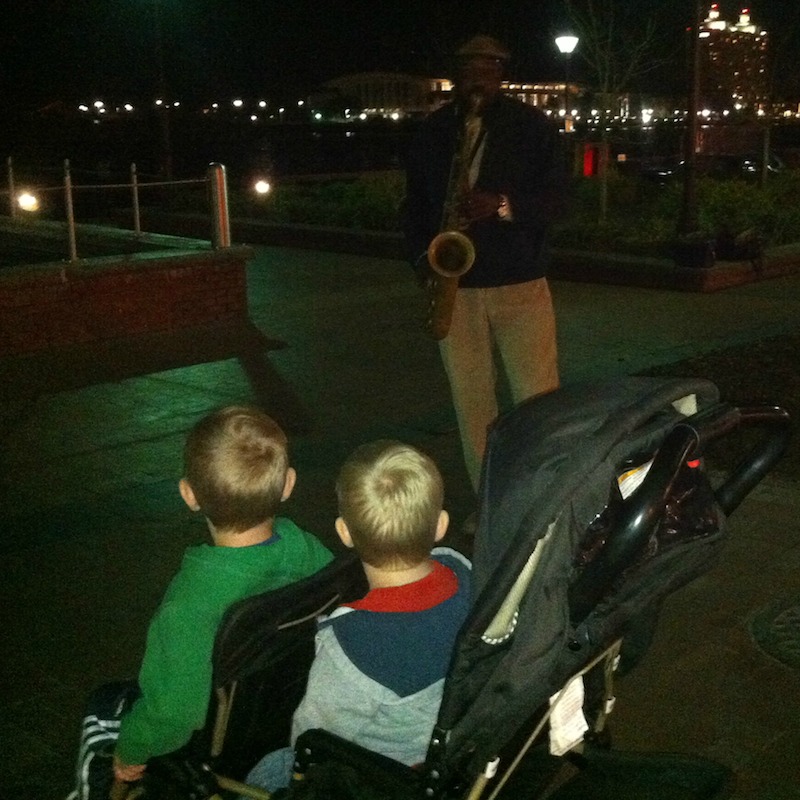 And then we checked out the bridge and the river…
And then Liam was DONE.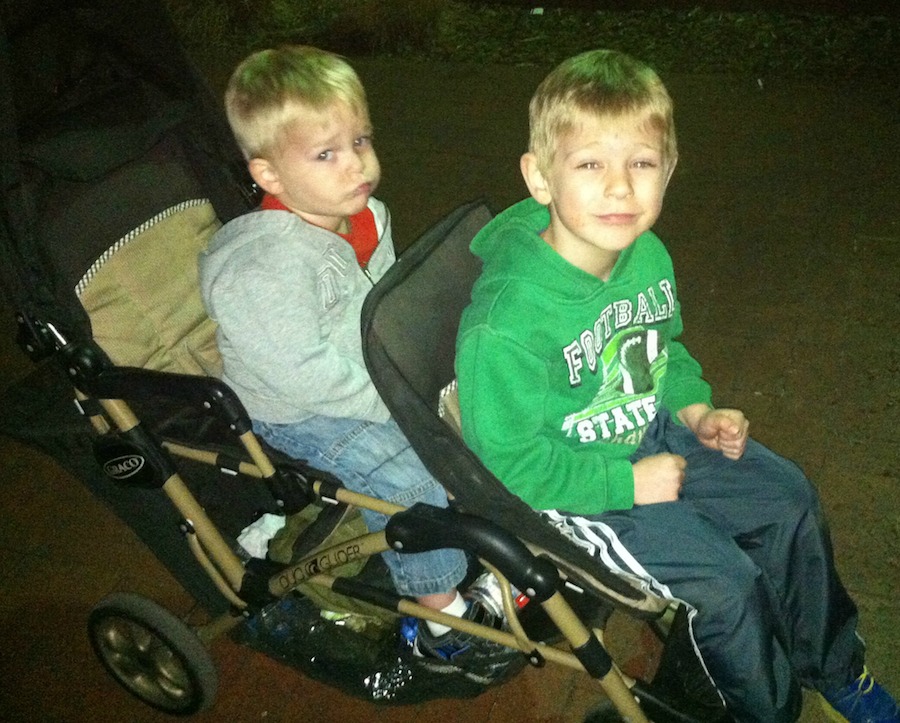 I think that this trip is going to be a little like having an infant. It's exhausting and mind-numbing and you want to slam your head into a wall a lot during the actual first three months of your child's life…but then, fast forward a few years, and all you remember is the way he curled up like a comma and fell asleep against your chest. The way he always smelled like lavender and milk. The sleep giggles and the cooing and those tiny little starfish fingers.

Give it enough time, and I'll forget how tired I am at this very moment. I'll forget how grating it is to have a two year old screaming at me from his car seat and how much I missed my husband.
What I'll remember, when I think of this trip, is this: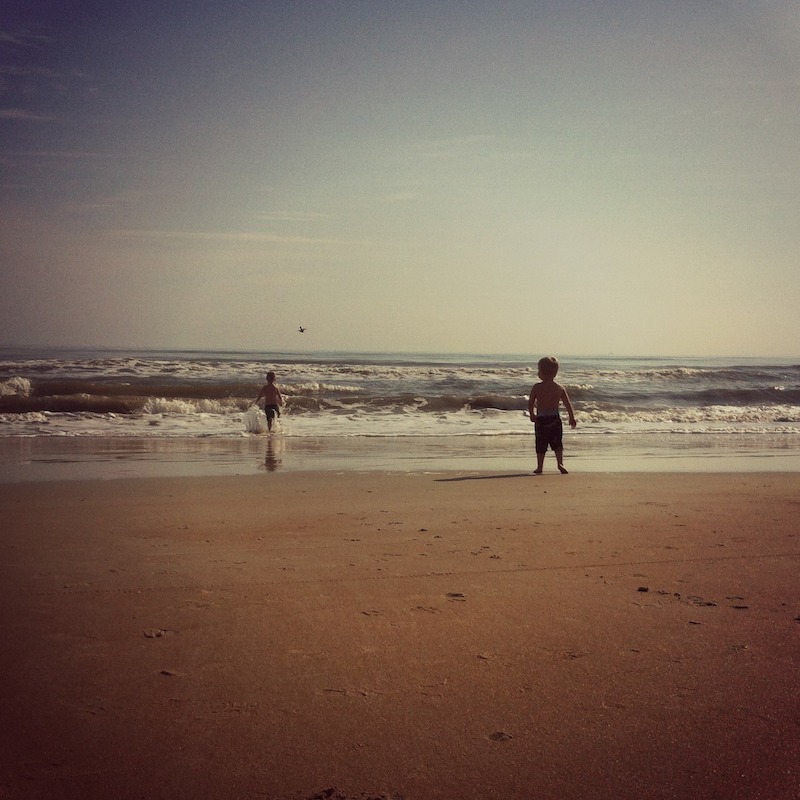 I'll remember that moment when Dane dropped his plastic parrot toy into the alligator cage and it was the end of the living world. But then the kind southern clerk gave him a brand new toy…and one of the employees actually hopped into the gator cage with a big wooden stick and shoo them all away to grab the toy parrot…and you never saw such a happy kid in your life.
When I think of the Epic Winter Roadtrip and it's Savannah stop, I'll hear an old musician riffing on Twinkle, Twinkle, the lights reflecting around us in the water. I'll think of pizza outside, the southern breeze ruffling my kids' hair.
It's worth it. I'm tired and my patience has gone entirely threadbare and I have to get back in the lousy car tomorrow. But none of that will make it into the heart-memories. The ones we end up keeping forever.
In the end, it's all completely worth it.
*
I'm bummed to say that we'll be skipping our Charleston stop tomorrow. The stretches in the car have taken so much longer than Google Maps promises me they will. (They should have an app where you can enter in the ages of your kids, and it will tell you how long a trip is actually going to take you. That would be helpful.)
As it turns out, I think trying to squeeze in Charleston will make things a little too tight. Boo.
But I will be doing a reading in Charlotte tomorrow night — Tuesday, February 25th — at SouthPark Christian Church. The reading will be at 7, and I hope that if you're in the area, you'll come out! I'd love to connect with you there!