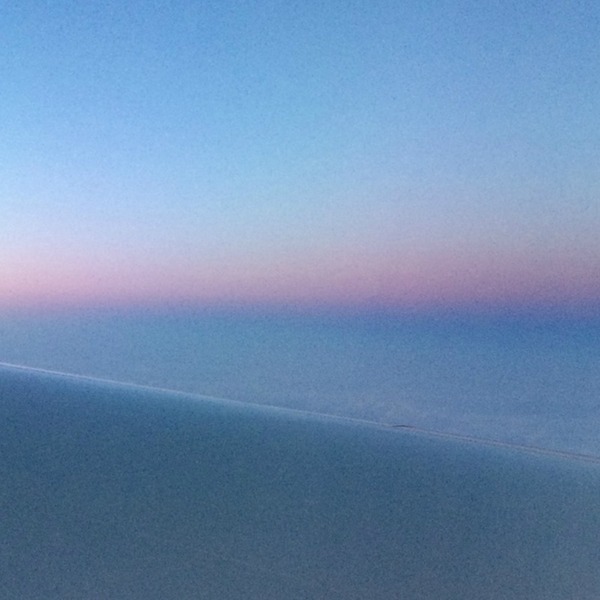 On the day I left for Armenia, I pulled the boys out of school and took them to McDonalds for hot chocolate…and then to Chuck E. Cheese to play bright-and-noisy arcade games and hug that creepy rat. I suppose it was yesterday, technically, but sitting in the Charles-de-Gaulle Airport in Paris, time is starting to bleed together like watercolors on tissue paper.
I spent the morning getting weepy at the oddest moments — as they rode around in circles on the tiny carousel, as Liam chucked balls down the wrong ski-ball lanes, as Dane grinned in the photo-booth, arm swung around a plastic Chuck E. Cheese. Every now and then, my tender-hearted oldest sidled up to me to squeeze my hand or give me a kiss. "I'm gonna miss you Mom," he said, more for me than for him, so aware of the anxiety and emotional turmoil I've been feeling the last few days.
It was hard to drop them off at a friend's front door and kiss them goodbye. So much harder than I expected to board a plane headed halfway around the world — nearly 6000 miles away from my family.
Once I was a sixteen-year-old girl with wings on her feet, and I thought the suburbs were too small, too inconsequential, too boring to be worth much of anything. But lately, I've been on a journey into the smallness of my own life — each year, the circles of my world getting tinier.
This one small church. That Walmart greeter. These neighbors. This barista. These two blonde-haired-boys and their Daddy.
I have a 9×13 pan with that Mother Teresa quote — Small things with great love — etched on the cover. It was a Christmas gift from my next door neighbor, and it's perfect since I'm learning the simple beauty of loving others one hot-dish, one cup of coffee, one church-lobby-hug at a time. This girl who once thought she was meant to go, go, go has fallen in love with staying. I am rooted deep in the unlikely Minnesota soil, spread bare and shivering in the winter world I live in, yet still, amazingly, alive — expanding into it all a little more every year.
When I tell you that this trip is "out of my comfort zone," I mean that I'm sitting at gate L31 at the Charles-de-Gaulle Airport, half-drowned in the enormity of the world. The accents, the languages — a million people, an infinite number of stories, all of our small circles intersecting into some abstract painting that I can't understand.
I'm halfway to Armenia, and when I say that I'm afraid, it's because I know that when you choose to open up the tiny circles of your life, there is so much you have to take in. Pain and chaos and joy and sorrow. Poverty and beauty. All of the things you cannot change. All of the things that you can.
Out the airplane window last night (this morning?), I watched the sun dip out of sight in Minnesota and then rise again over a landscape of clouds in France. I sat there with my paper cup of coffee feeling so out of context — a single word ripped from the paragraph of my life.
I hope that the word is love.
The chairs at Gate L31 are hard against my back. The carpet is red striped, and there is a Playstation Lounge next to us from which the varied sounds of video games come tearing through the air.
I'm waiting for the rest of the team, waiting for the flight to board, waiting for Armenia and God and courage and love. Waiting for my heart to split open like the morning sky.