Once upon a time, How to Talk Evangelical was the title of a memoir I had written and was trying to find a home for. I started this blog because agents kept saying "platform," but it ended up being about wholeness and healing in ways I couldn't imagine.
The book finally found a home at Convergent Books (an imprint of Penguin Random House) and was released on October 15, 2013. It is no longer titled How to Talk Evangelical. Instead, we've changed the name to  When We Were On Fire. Which, in the end, is more apt.
The book is about the struggle of my own spiritual journey and my attempts, along the way, to reclaim and redefine a faith that has been oversimplified, jammed into a specific set of terms and phrases. You can order it wherever books are sold or learn more about it here.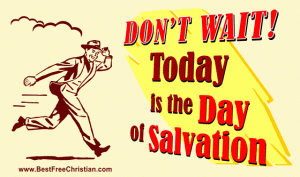 When I began this blog, it was an extension of that project. It gave me space and time to explore terms that formed the backbone of the Christian lingo that didn't make sense to delve into with the narrative arc of my story. God knows there are hundreds of them.
But more importantly, it provided a way to connect with others as we worked through a changing, evolving kind of faith. As I wrote post after post on my take on evangelical cliches and Christianese terms, you added your stories and insights. And in that we, we have been able to capture some of the complexities of spiritual truths and realities.
Since I started it in September 2011, the blog has changed some. The URL is no longer howtotalkevangelical.com but addiezierman.com. My name. As my life has changed, I began to do a little veering away from just writing about those tricky terms. I realized, somewhere down the line, that redefining my faith was only part of it. I was learning to redefine myself.
I blog new content weekly on Tuesdays and Thursdays usually. To contribute a posting to this blog, please email me at addiezierman (at) gmail (dot) com. I'd love to hear what you're thinking!
Disclaimer: You will sometimes find that I promote, highlight, review, mention or link to books, products or services. Occasionally I receive things like complimentary books and discounts. However, I offer only my most honest opinions here about those books and products, regardless of how I got them. Additionally, there are links throughout the site to Amazon books and products. As part of the Amazon Associate program, I get a small percentage of every purchase made through one of those links.
Copyright: All writing on this blog is copyrighted by me. I do allow partial reprinting on other websites with links back here for the full post. To repost something in its entirety, email me at addiezierman (at) gmail (dot) com to discuss and request permission. Thanks!