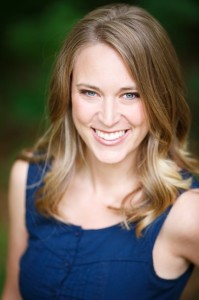 Addie Zierman is a writer, blogger and speaker.
She has an MFA from Hamline University and is the author of When We Were On Fire: A Memoir of Consuming Faith, Tangled Love and Starting Over — which was named by Publisher's Weekly as one of the best books of 2013.
In addition to her book, Addie has been published in a variety of magazines and journals, including The Literary Bohemian, Rock & Sling, and Relief. Her work has also appeared in more mainline magazines, including Relevant online, MOPS magazines and on Christianity Today's women's blog Her.meneutics.
Addie has been speaking evangelical fluently since she was three years old. In her life, she has been a Bible study leader, prayer group founder, Sunday school teacher, worship band singer, and Awana Spark for Jesus. She still knows all the words to the song "Jesus Freak."
She started this blog to hone her writing skills and to do the hard work of redefining her faith in a world that is significantly less black and white than she once believed it to be. She named it, originally, "How to Talk Evangelical," but has since changed it to simply Addie Zierman.
Addie is a Diet Coke enthusiast with terrible taste in TV and an endless pile of Books-To-Read. She lives in Minnesota with her husband, Andrew, and her two young sons (Dane and Liam).