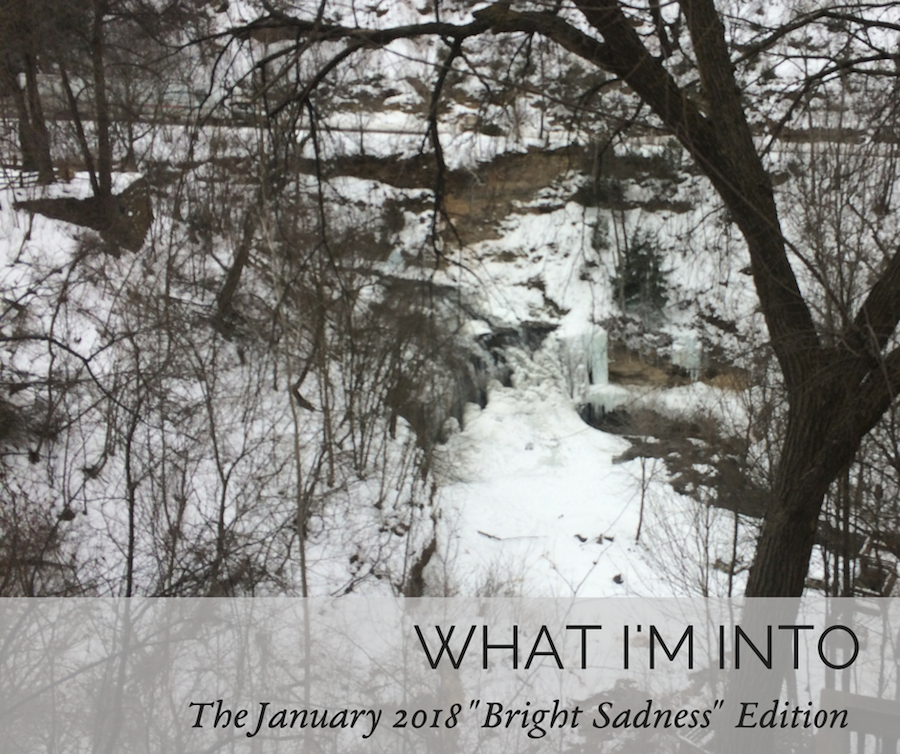 I've been reading Richard Rohr's Falling Upwards this past week, and there's a phrase that he uses to talk about the paradox of gravitas and lightness held together. Bright sadness, he calls it.
It's a gorgeous phrase, and it's exactly how I would describe January 2018.
We are slowly but surely settling into the new house. There is art on the walls now and a new chair for reading. There is a sense that it is all unfinished and will be for some time, but also, there is the sense that we live here.
Lots of our friends from the old neighborhood have been out to see our new home. We've had play dates and shared meals at our kitchen table, and I've had coffee and lunch dates with lots of friends at restaurants located partway between us.
Our people have been proactive and intentional about keeping us close, and this has been so helpful and wonderful.
And yet, still, there is a kind of loneliness to settling into someplace new. The friendships are still there, but the daily and weekly structures that held them in one place is gone, and that makes everything feel strange and different.
We had hoped to continue to go to our church, at least for a while, but for a number of complicated reasons, that's no longer really a viable plan. And even though these people will always be our people, letting go of that place that has been so transformative to us for seven years now has felt like loss and grief and the death of something precious.
I don't mean to sound dire here. I look out the window at the world around us, and it feels like home, this wooded space at the edge of the river.
I have met kind and wonderful people already in this small and lovely town, and I know that as we settle into this place, beautiful things will grow.
It's just that transplant is a kind of violent process, even if you choose it for yourself. It is hard on any living thing to be pulled from what it knows and stuck down into something that it doesn't, and these things take time. They always take time.
So this is where I am. I'm sinking into the bright sadness of this month. I'm reading a lot and taking naps and baking cookies from scratch. I'm trying to let God's love hold me in the grief and goodness. I'm trying to let it be enough.
What I'm Reading


Turtles all the Way Down, John Green: I love the way that John Green writes young adults. They're so deep and complex – although sometimes almost too much so (do teens really quote The Tempest so much?) This book centers around a character who struggles with OCD, and Green wrote bravely and brutally about what it feels like to have no control over your own thoughts. Given his honesty about his own struggles with OCD, this takes guts.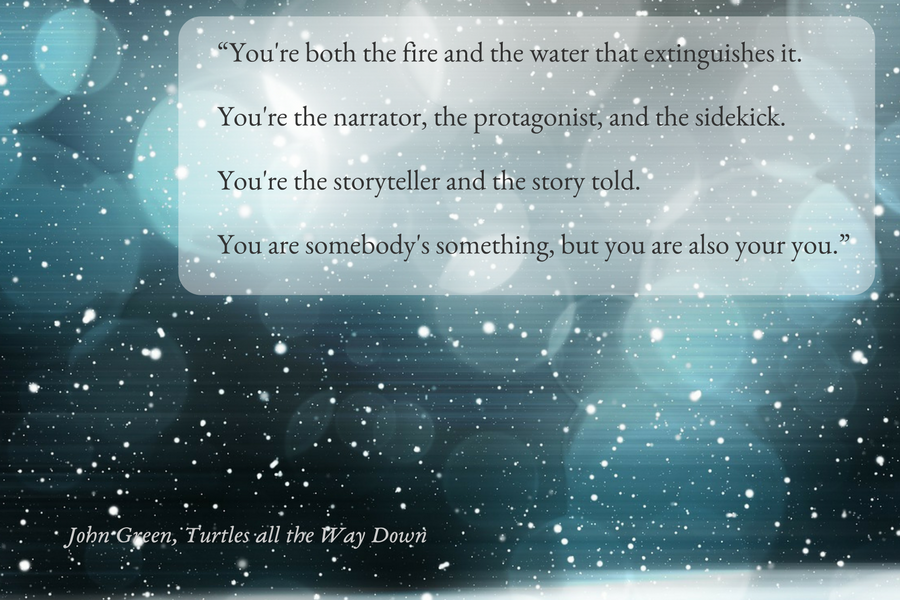 Hallelujah, Anyway, Anne Lamott. I thought this review in the Denver Post got this book exactly right: "Reading Anne Lamott's new book of essays is like sitting down with a girlfriend you haven't seen for quite awhile. At times you're perfectly in tune: You know this woman; you trust her. But when, out of nowhere, she starts spouting advice like, "Stop the train. Be where your butt is," you roll your eyes and wonder if perhaps she's spent too much time obsessing about the Kardashians." Yes. Oh Anne. I love you. You're a gorgeous nut, and I love you.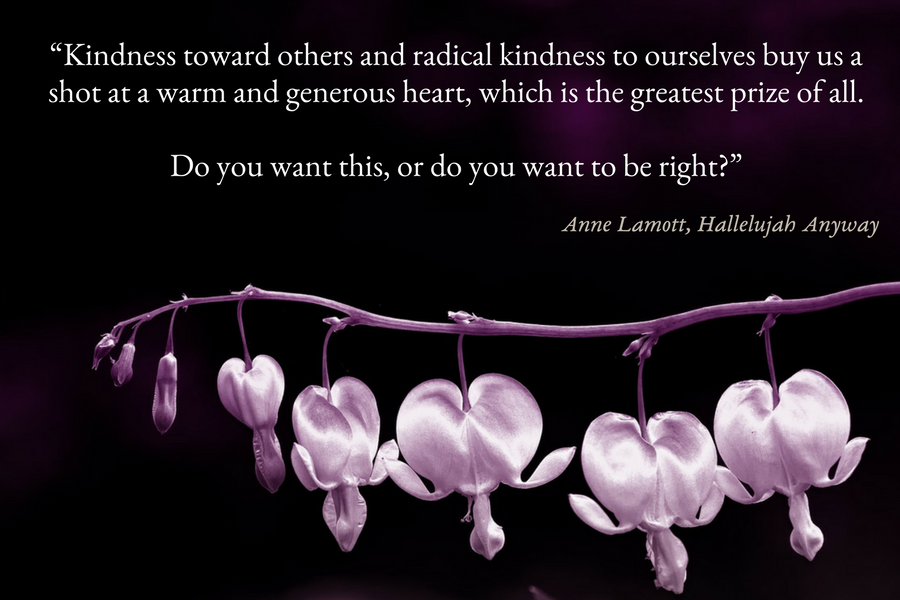 Winter Solstice, Elin Hilderbrand: I admit it. I devoured this soapy winter series from "the queen of the beach read." I appreciate that the family she writes about is complicated and a little dysfunctional and still loveable and loved. My favorite quote was from the author's note about why she wrote the mother the way she did.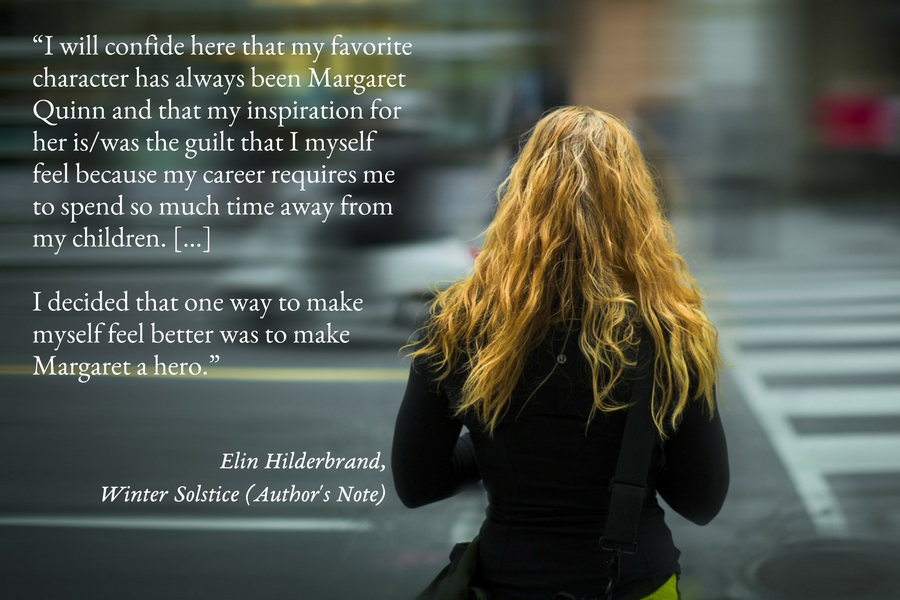 For the Love: Fighting for Grace in a World of Impossible Standards, Jen Hatmaker: I am probably the last person in the Christian blogosphere (a dimension I still kind of can't believe I inhabit) to have read a Jen Hatmaker book. But this one was exactly what I needed this month, and having her voice in my ear during some of my longer drives made me feel less alone. I particularly loved her letters to Church People and Church Leaders and her chapter on how Christians need to stop being lame to each other.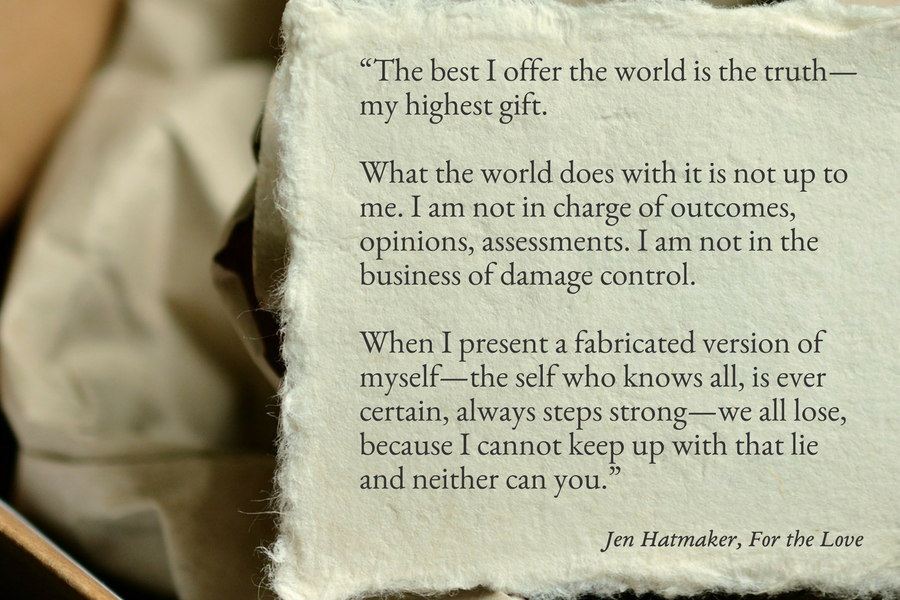 Midnight at the Electric, Jodi Lynn Anderson: I chose this book off of my library's Kindle offerings, I'll admit, because of the cover, but ended up loving it. (After I finished, I realized it was written by the author of Tiger Lily, which is highly acclaimed.) The theme of this book was timely for me. It was about honoring your own journey and doing what you know you need to do – even when others don't understand. It's about the good things we give up in order to take hold of the next right thing. It was beautiful and hard and lovely.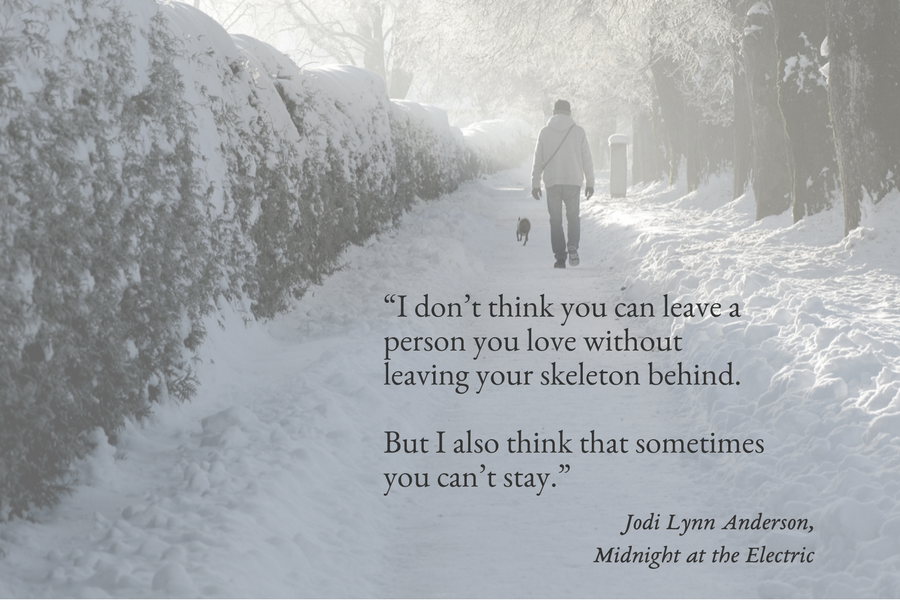 The Heart Goes Last, Margaret Atwood: I picked up this book after being completely wow-ed by The Handmaiden's Tale on hulu. Atwood is a phenomenal storyteller with an ability to imagine the most terrible and absurd places our world might be heading while also somehow keeping hope. While this book was well written, the plot was a little much for me. (Two words: sex robots.) Still, it kept me engaged and made me think about marriage and love and the choices we make.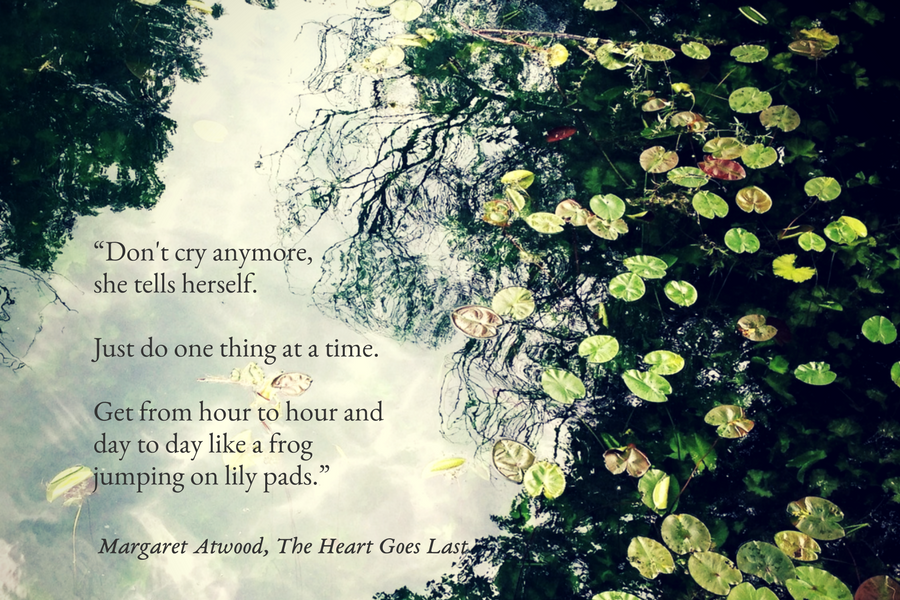 Falling Upwards: A Spirituality for the Two Halves of Life, Richard Roar: I've been reading this book slowly, alongside my husband. It has been a lifeline as I learn to accept my own "shadow side" and move into new spaces.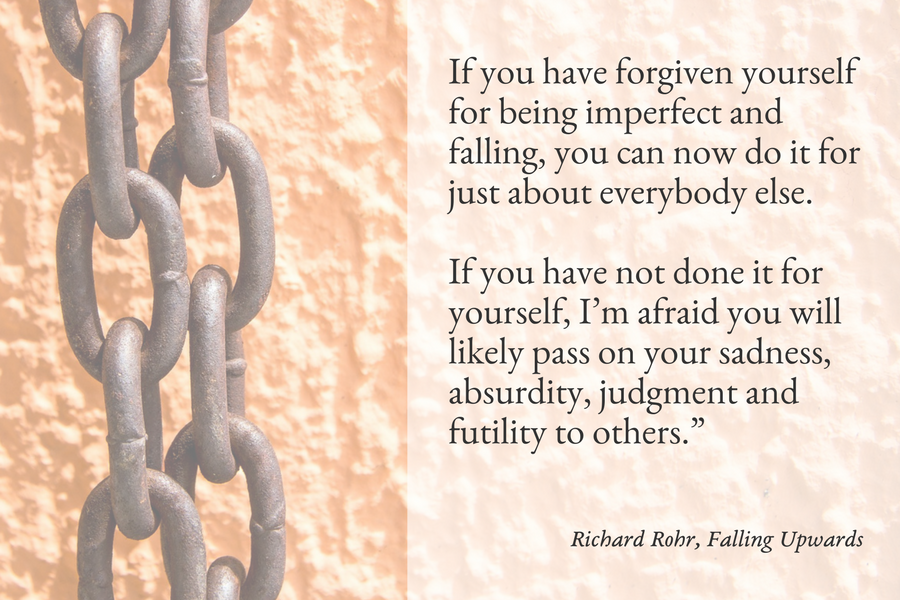 Love Undocumented: Risking Trust in a Fearful World, Sarah Quezada: I'm not very far into this one yet, but Sarah is a fantastic writer, and her insights on this hot-button topic are gold. I'm looking so forward to diving further into this book.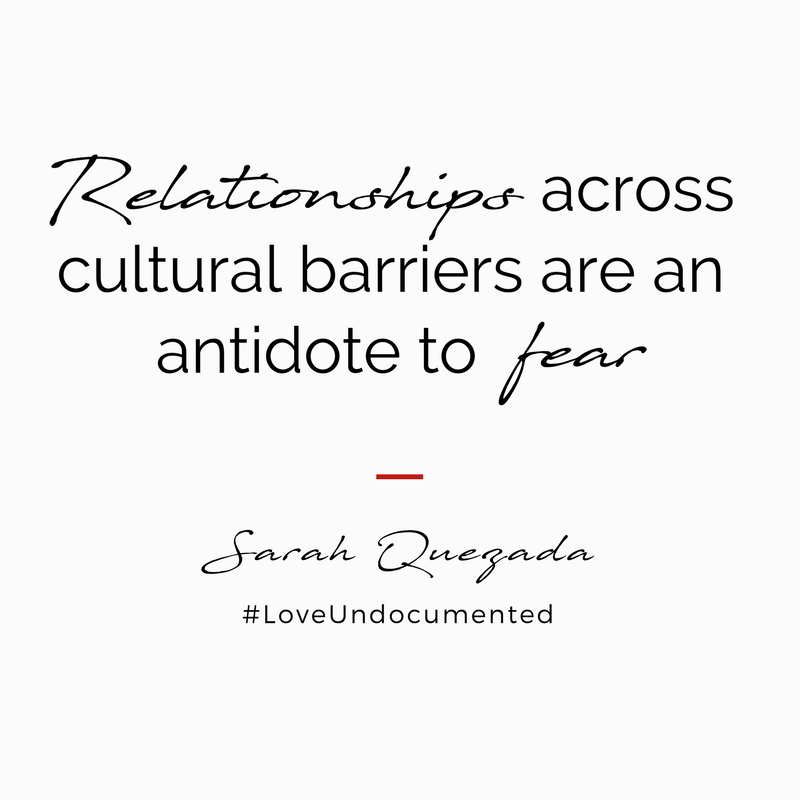 What  I've Been Watching
I've been to chicken to watch the Handmaiden's Tale for a while, but I finally dove into it this month watched the whole thing in two days. It was brilliantly done and put me on a Margaret Atwood kick that's unlikely to end anytime soon.
We're still watching This is Us, which I think is even better this season as they've taken Jack's hero persona down a notch and gotten into some of the twisty and dysfunctional ways we get even when we are doing our very best.
I'm a sucker for any medical-type drama, so I'm watching the new show The Resident and also 9-1-1. And of course, there's Grey's Anatomy, where Shona Rhimes is going hard after current issues like abusive relationships, victim blaming, and racial bias like a rocks star.
Olivia Pope seems to have gone off the rails in Scandal, but the show is due to end this season, so I look forward to seeing how Shonda wraps things up. The Good Place just gets better and better, and Kristen Bell did a fabulous job hosting the SAG awards.
Other Things I've Been Into:
Antique shops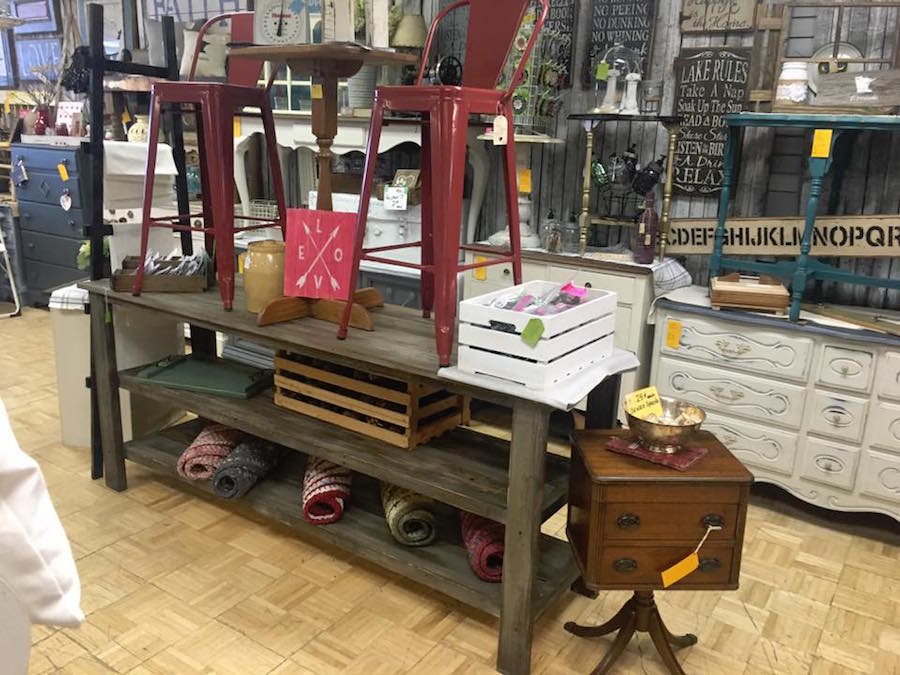 I've gotten a little disillusioned with all the faux farmhouse/industrial/pallet decor sold at chain stores and made by small children in India. I want my stuff legit old. I'm a little bit like Pheobe in that apothecary table episode of Friends: "Just imagine. This is probably where they kept all their stuff to make potions. Ohhh, you can almost still smell the opium!"
This month, I've purchased an old desk, which I repurposed into a buffet in the kitchen, an antique mirror, a reupholstered footstool, and some old, tin ceiling tiles. You can almost still smell the opium!
Cookbooks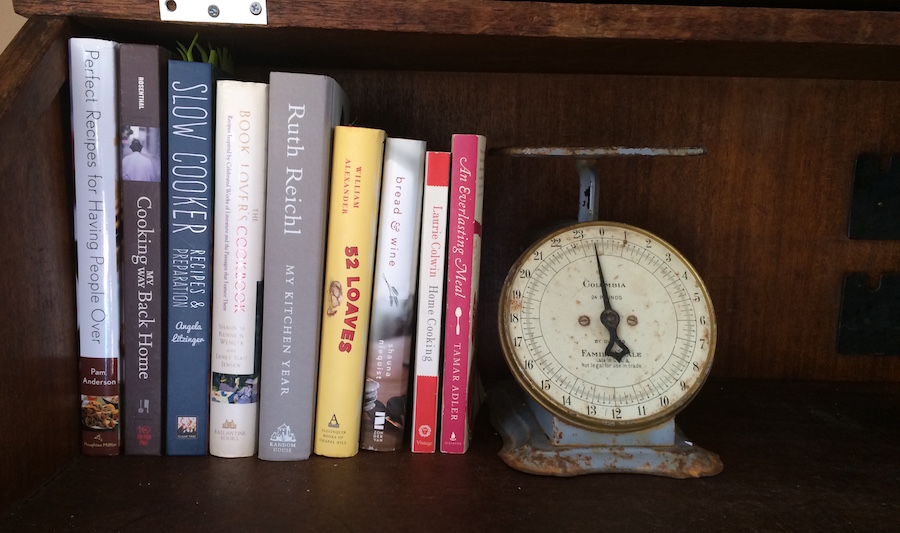 I've been sort of compulsively buying cookbooks lately. I think it has to do with going so long without my own kitchen paired with living out in the country. I want to grow my own vegetables and bake bread and make sauce!
I tend to gravitate toward the cookbooks that include reflections and stories, because food is always about so much more than you think. (My current favorite is Ruth Reichl's The Kitchen Year. She's stunning.)
The small, round kitchen table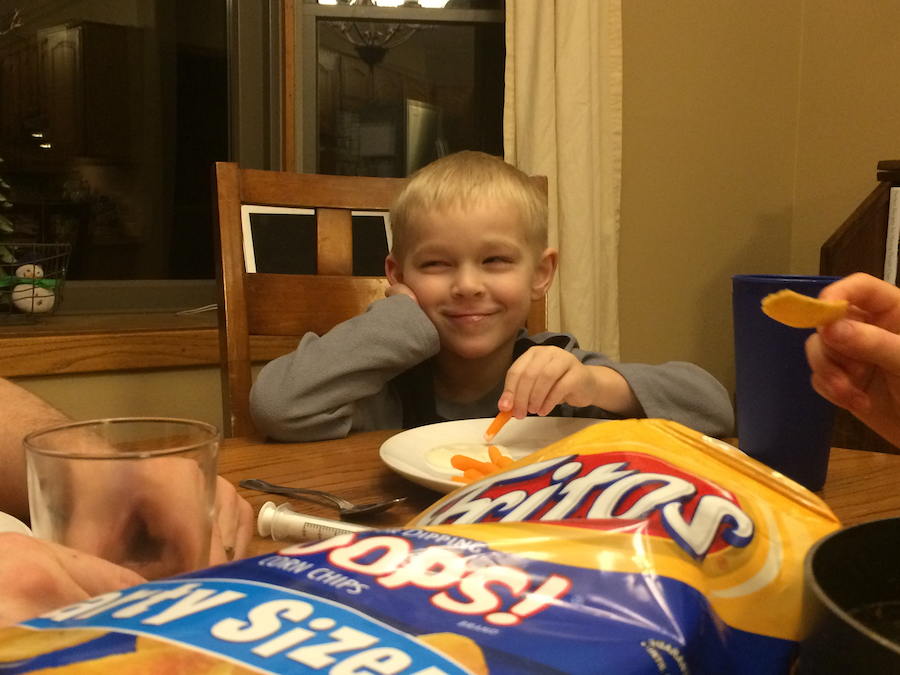 Our big dining room table doesn't really fit in our new kitchen, so a friend gave me her family's old 80s-style kitchen table. In the old house, I spent years cooking and serving food in a kitchen where the table generally filled up with papers and art projects and my family generally gravitated to the breakfast bar, while I stood behind it, serving them like a short-order cook.
Now, there is no breakfast bar, and the little round table is our only option. For the first time, we are consistently sitting around the table at dinner together. It's bliss.
There's a leaf for the table, and we'll add it eventually. But it makes sense right now that our world has gotten smaller. Less hosting of big groups of friends. More circling in toward each other. It's less a season right now of welcoming others and more a season of welcoming ourselves into this new life.
Writing & Blogging Stuff:
I've written a lot of posts this month that I haven't actually posted. I know.
The things I've been working and struggling through are a little too rough around the edges to put out into the world right now. Although I did write about hope as groundwater, and your comments have added rich insights to that metaphor for me.
Here's to a February of more writing that actually makes it onto the Internet!
Linking up with the lovely Leigh Kramer for What I'm Into this month. What have you been up to this loooong January?