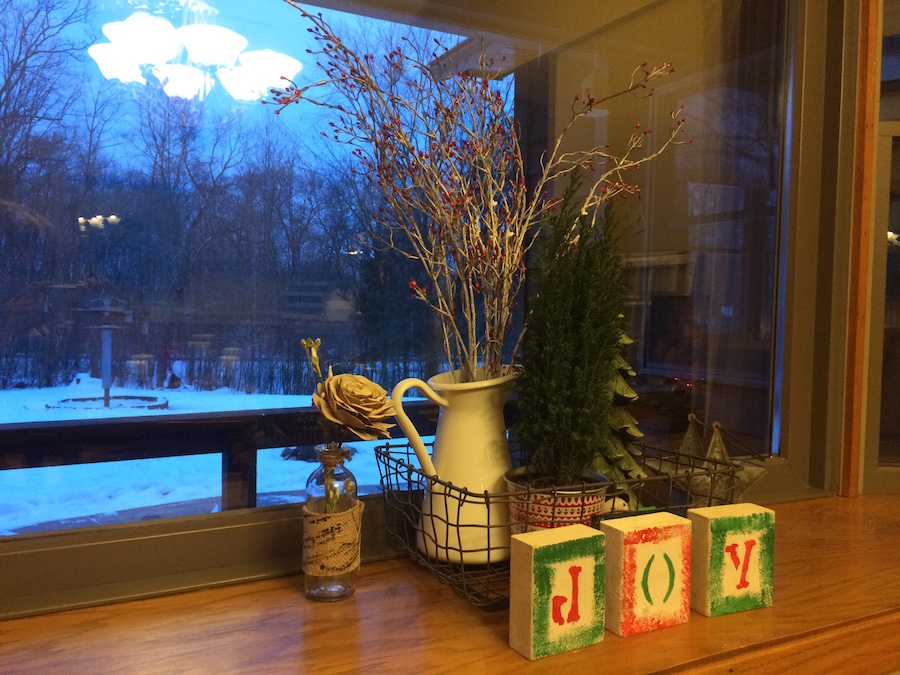 After a six-month journey of staging, selling, moving, and temporary living situations, we closed on our house in Scandia, Minnesota on Monday.
The closing took place on a cold, bright day, and it felt more like a family dinner to me than a Major Financial Transaction. The widower who sold us the house talked a lot about his wife and about raising his kids in this home. When we left, he hugged us both and kissed my head, and I had the sense that we weren't just getting a house but rather joining in a legacy of love and welcome.
The glittery feeling wore off a few hours into stripping wallpaper, but the sense of rightness has stayed with me all week, even as I've shuffled back and forth the 90 minutes from Scandia to Rockford, where the kids were finishing up their last week of school.
We are home at last.
It has been such a long time coming, such a sharp, transformative six months. There is processing and reflecting to do about this in-between place, and I will. I will be back to writing it all out here soon.
But not right now.
Right now it is time to hunker in, throw on the Christmas lights. To watch Andrew pull the kids around on a sled hooked up to the four-wheeler. To drink hot coffee and eat cinnamon bread and listen to Christmas songs and notice the birds at the feeder outside.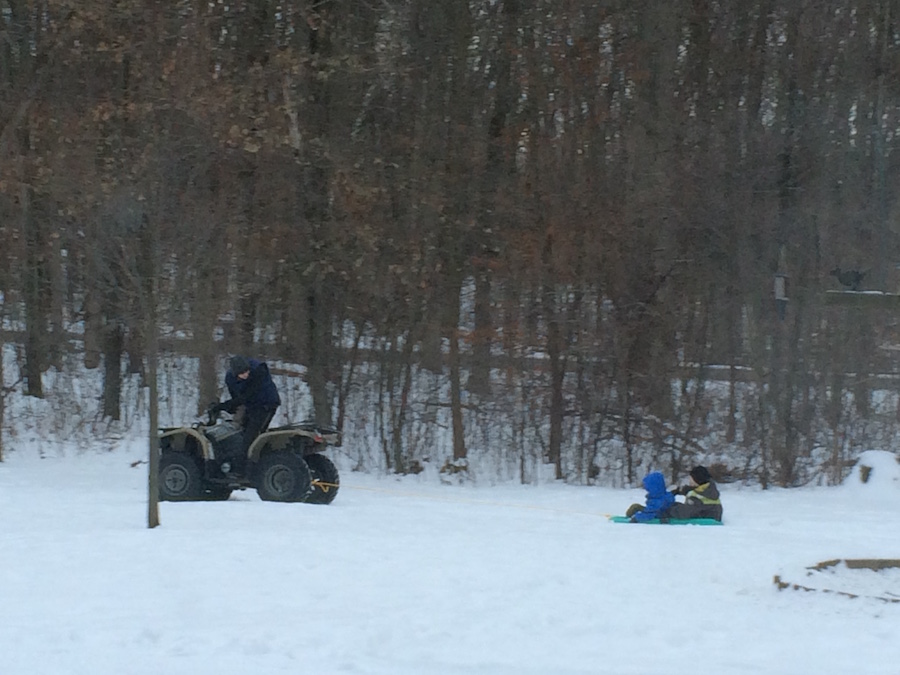 To celebrate the season and the Savior and the chaotic bliss of arrival – joy to the world!
We bought one of the last seven scraggly Christmas trees left at the Home Depot three days before Christmas. It was so anticlimactic that this was the only shot I managed to take – Liam, taking a nap on some boxed fireplaces – while we waited for an employee named Nick to come net our tree.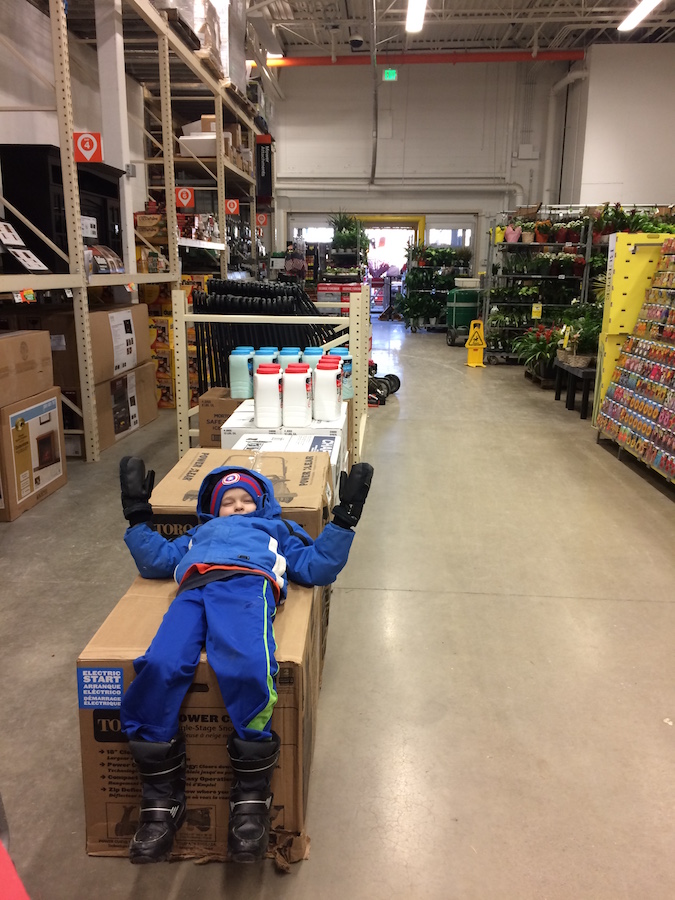 Later, I decorated it alone after my family went to bed. None of them were really interested, and I can't blame them – we already did this once this season.
But to me, it felt as essential to moving in as putting away dishes and arranging furniture and breaking down boxes (all of which I also did in the middle of the night on Friday, while I watched two Hallmark Movies and one episode of Law & Order SVU (to balance out the sappy)).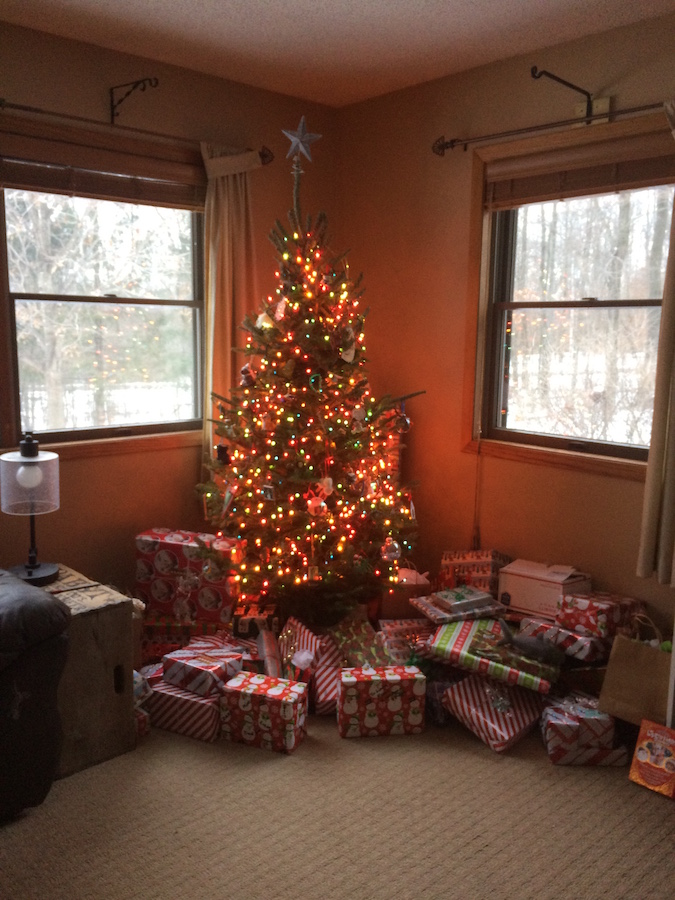 There is still painting to be done, bookshelves to be bought, volumes to be unpacked. The garage is stuffed with boxes we haven't gotten to and with furniture that worked for the old house but doesn't work for this one. I have approximately thirty thousand trips to the recycling center ahead of me.
Yesterday's unpacking plans got completely derailed when our dog Marty turned up with the grossest pet emergency ever – an "anal abscess" – and I spent most of the evening hanging out in the animal hospital instead of looking for the shower curtain.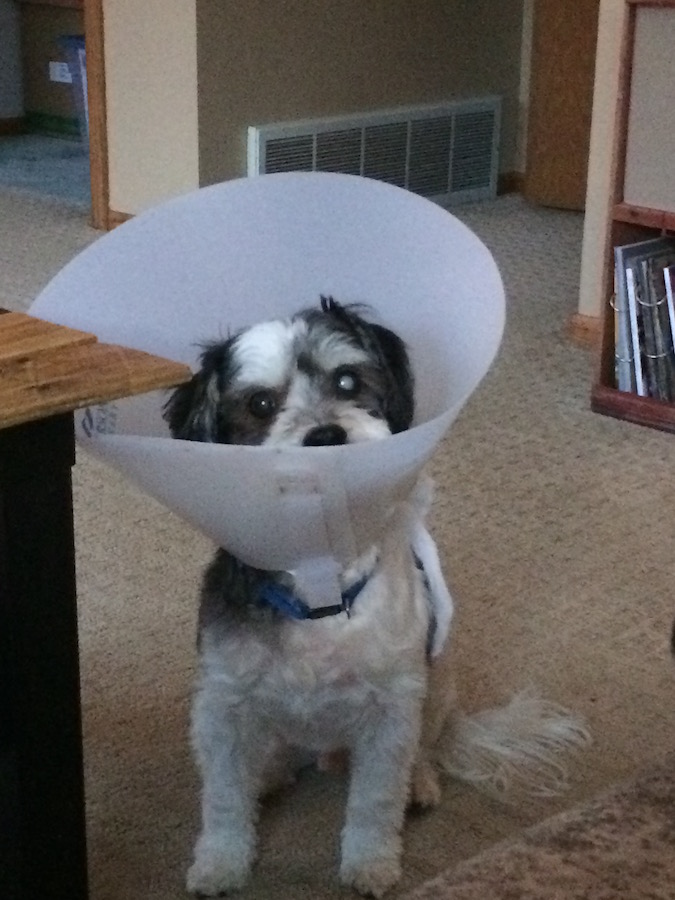 But still: the scraggly little Christmas tree is decorated and the nativity is up.
Stockings and mistletoe are hung and the advent candles sit at the center of our new/old round kitchen table – given to us by a friend whose children grew up eating around it. Another legacy of love, another extraordinary gift.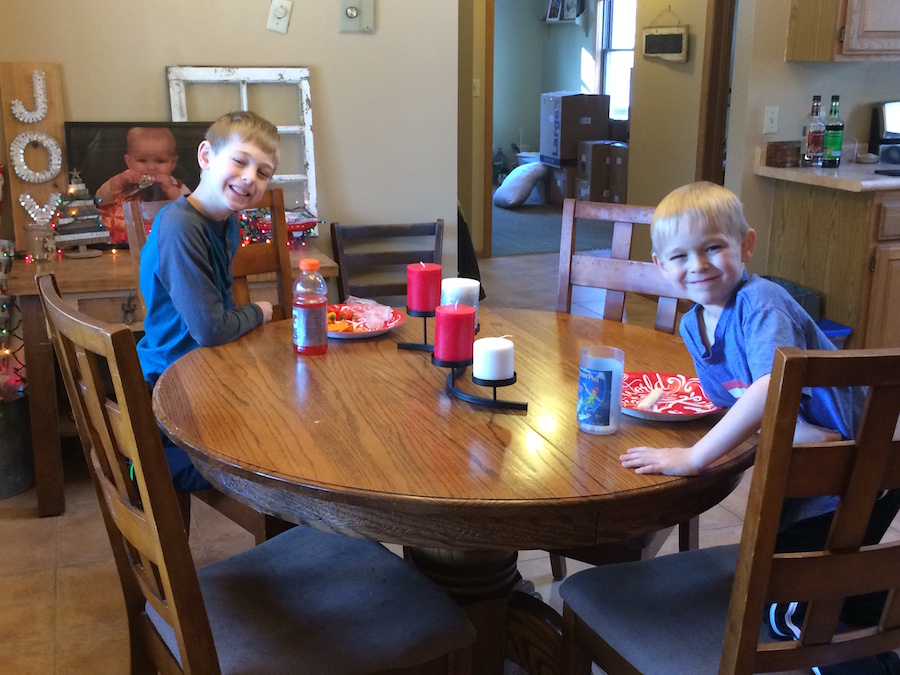 It is far from perfect, this little house in the woods. But to me, the very fact that we are here at Christmas is a miracle of its own.
Last night at dusk, we watched a group of seven deer moved through our yard like shadows, graceful and soft and ethereal.
"Reindeer," breathed Liam. And for a moment, it was impossible to see them as anything else but magic. What else could it be, here at Christmas in Scandia?
For a moment, I could almost believe that they were about to raise their sleek faces to the air, breathe it in, take flight.
Merry Christmas, my friends. May your hearts be filled with magic and wonder; may your home itself feel like the miracle that it is. May you sense your place in a long legacy of love.