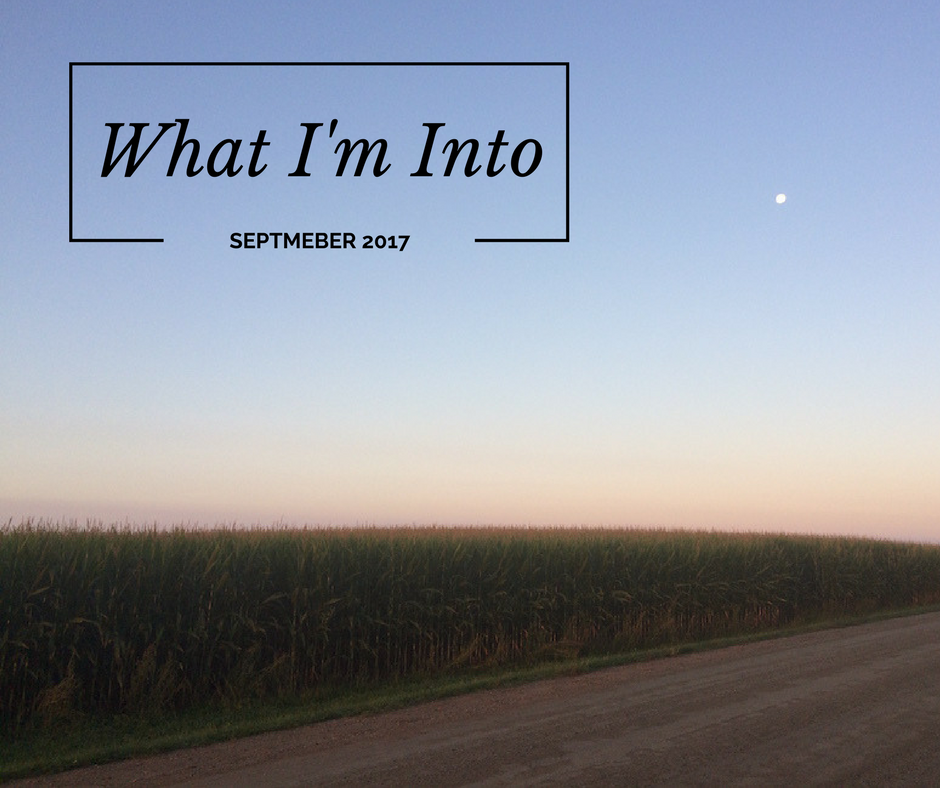 It has been a crazy month, to say the very least.
At the beginning of this month, we lived on Eagle Street in Andover. Now, we live…nowhere, though we are grateful for the landing place that my in-laws have provided us in their home in the country.
This month, we packed up 90% of our belongings into a giant metal box and brought the rest here in van-fuls. We met the buyers (the loveliest Hmong family. After chatting with the wife for the entirety of the closing, I wanted to become friends. But then I thought that might be weird, them living in our house and all). We signed the papers.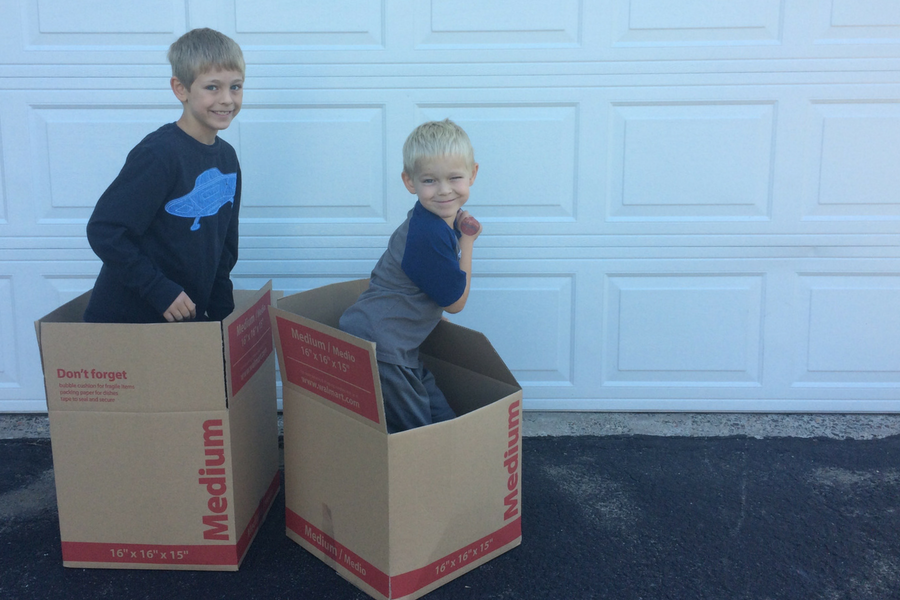 My in-laws live on the outskirts of a small Minnesota town, where everyone shows up for the homecoming game. They live where it so quiet that you can hear the prairie grass brushing up against the window at night. I am in love with the way I feel here, in this quiet space. I love taking long walks down the gravel road with my husband and my dog. I love seeing the stars at night, so clear above us.
I love that the country bus driver gave me his digits so that I can text him on days I decide to drive the kids to school. I love that every day, Dane gives me a report on the construction of the new Dollar General that's going up on his way to school.
I know this is not where we'll end up, but it's giving me a taste. It still feels so hard not to be home, but I'm trying to think of this time as one of receiving a gift. We are waiting among so much beauty. And it makes me all the more eager to settle into our own little piece of the quiet, beautiful world, wherever that might be.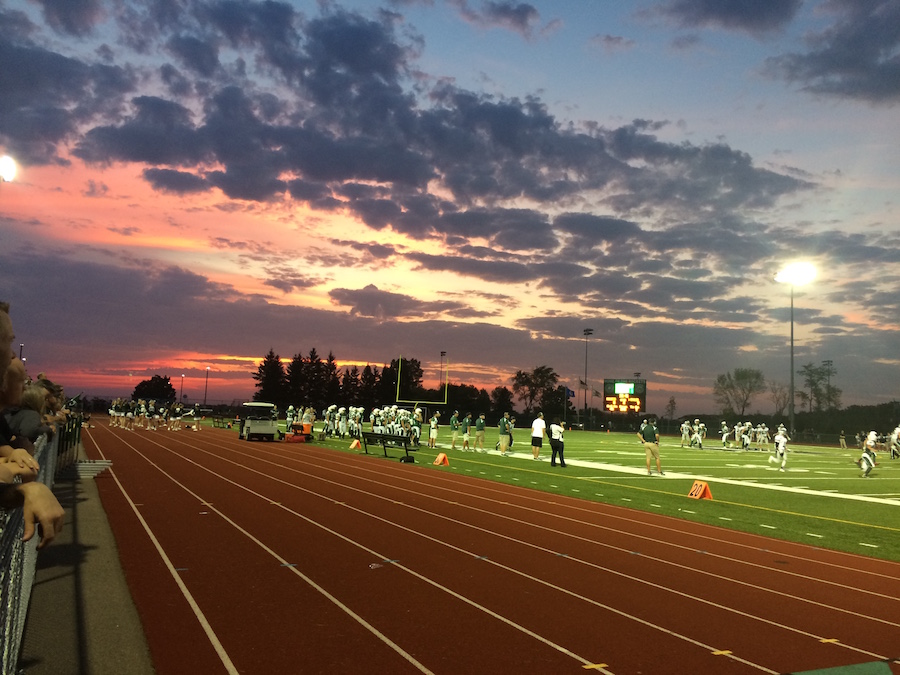 What I'm Reading
I've been binging on a lot of popular fiction, suspense and mysteries in particular, this past month. With the emotional heaviness of our move this month, I've been drawn to books that let me fall into a story and pull me along. (I have no energy for deeper, more literary work that requires deep engagement. Just can't right now.)
I won't tell you everything I've read this past couple of months, but my favorites are as follows:

I continue to addictively read Louise Penny's Inspector Gamache series. As I'd heard from a few of you, the drama starts to mount in books five (Bury Your Dead) and six (A Trick of the Light), so it was work pushing through my annoyance with Penny's writing style (fragment overload!) to read them.
The Garden of Small Beginnings was a bit predictable, but the quirky, funny characters more than made up for that. I love a book that makes me laugh out loud. This one did.
I finally read Amos Towles' novel, Rules of Civility, which several people had told me was great. It was. Great writing, compelling story, etc, etc.
In the suspense category, I See You by Clare Mackintosh was the most compelling I read, though it's very dark and twisty. If Gone Girl made you lose faith in humanity, this one might not be for you.

In non-fiction, I finished Anne Bogel's new book Reading People. I go back to Anne's blog again and again because it's so practical. Everything she writes has some helpful takeaway. Her book on personality typing is no exception. While this book doesn't go super in-depth on any particular personality typing system, it does give a really helpful overview of all the different ones, which was really helpful for me. I'd definitely recommend it.
In spiritual writing, I'm slowly working through Eugene Peterson's fantastic collection of sermons: As Kingfishers Catch Fire. It's amazing because of course it is.
I'm also spending a lot of time with Alice Fryling's The Art of Spiritual Listening. We recently started a new version of our church women's Bible study, which I'm co-leading it with a friend of mine. (I don't even want to talk about the irony of me, with all of my heaps of Bible baggage, helping to lead a Bible study. It's bonkers.)
I loved Fryling's book on group spiritual direction (Seeking God Together), and so when I stumbled upon this book at Half Price, I bought it immediately. It has provide a grace-filled, easily modified framework for our study, and I am grateful to have found it!
Finally, I had the chance to read (and write a forward for!) Tanya Marlow's beautiful new study book Those Who Wait. She beautifully retells the stories of four biblical characters who experienced waiting, and then pairs it with gentle, beautiful questions to help you examine your own waiting season more deeply. It comes out in a couple of weeks, but you should be able to preorder it here soon!
(PSA: If you haven't had a chance to check it out, I keep a list of books I love in the Resources tab. I'll be updating it again soon, but I wanted to make sure you know it's there!)
What I'm Watching
It took me a couple of months to realize that the entire new season of Younger was on hulu, but once I did, I binged it in two days. Love that show.
I'm very happy that my favorite outplayed network shows are back. (Grey's Anatomy, I'm looking at you.) I know it's been going on way too long. I know that the initial magic is gone. But I can't quit Merideth and company. Just can't.
I also know that people say that This is Us is emotional porn. Whatever. I love it. Bring on the tears.
Has anyone around here tried Sling? Thinking about getting it this winter so that I can Hallmark it up without a full cable subscriptions. Worth it, or no?
Other Things I'm Into
1. The local coffee shop/independent bookstore.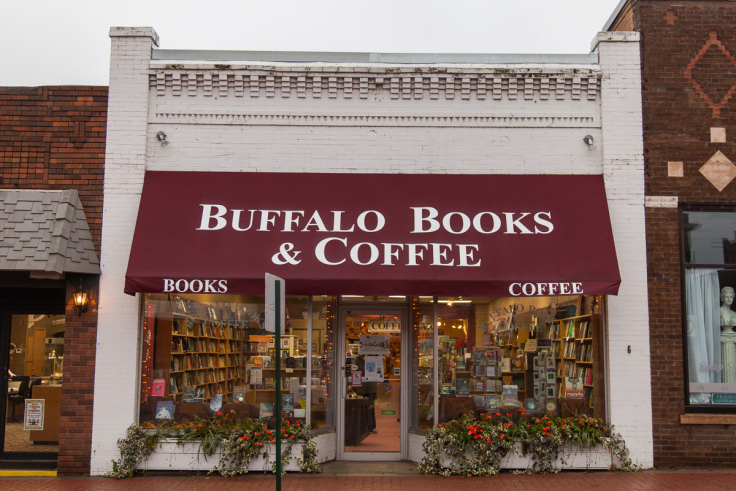 This is where I now go at least a couple of times a week to work. Seriously you guys. Could it be more charming? It's like The Shop Around the Corner, for real.
2. The sauna.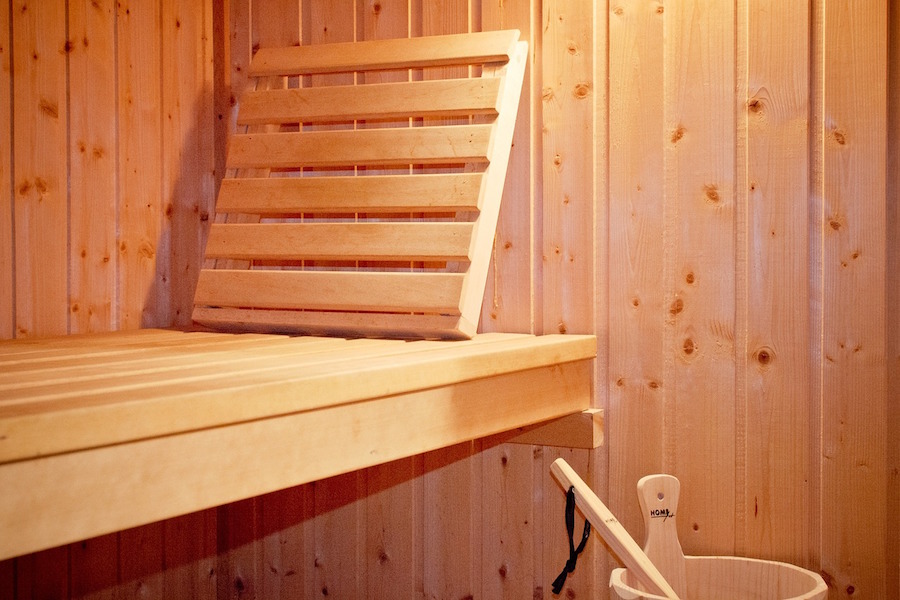 My in-laws have a "infrared health sauna" in their house. I admit, I was skeptical at first, but, it turns out, it is a hot cave of heaven. I've been spending a half hour in there most days reading, and it is such good resourcing for me. It forces me to rest, disconnect from the Internet, breath, and pay attention to my body.
(I told Andrew that we have to buy a cheap enough home that we can install one of these when we move. I am officially addicted.)
3. Listening to fantastic voices on long country drives.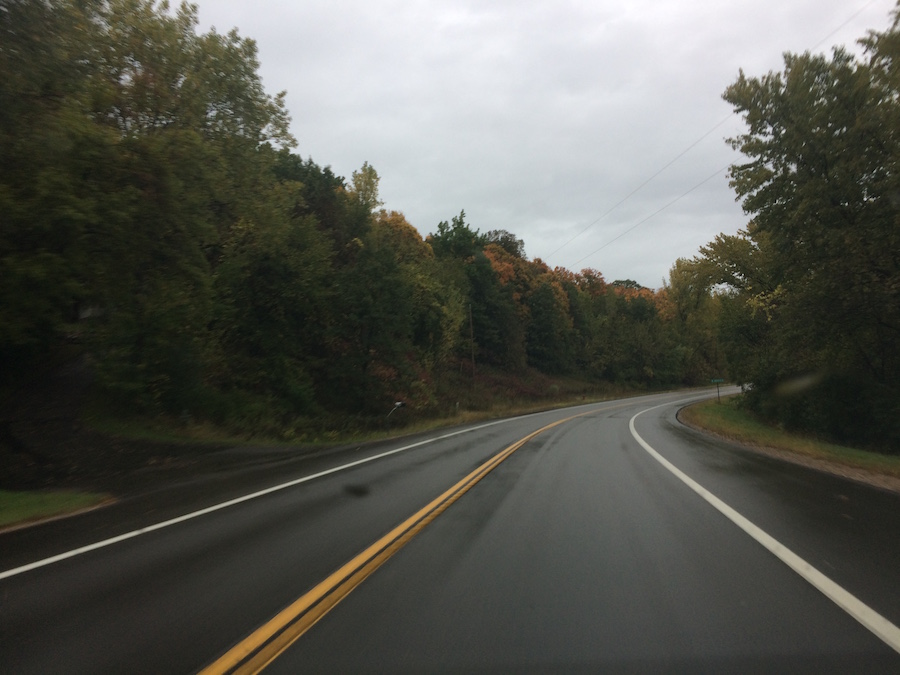 Now that I have more than five minutes at a time in the car, I've been listening to a few more audio things. Not all the audio things – I still like large swaths of quiet and often don't turn anything on in the car at all – but with more space and a twenty minute trip to the nearest Aldi, I have started listening to just a few things.
I'm loving Rob Bell's Something to Say audio collection – where he shares seven hours' worth of his best tips for communicators. I haven't unpacked the implications for my writing yet, but I keep having aha moments, so that's always a good sign.
I'm also loving Emily P. Freeman's podcast, The Next Right Thing. Emily's voice – in writing and in my ear – is just so gentle and encouraging. Especially as I find myself at a life cross-roads, this podcast is exactly what I need.
4. Writing
Yes! I'm so happy to be into writing again! Granted it hasn't been on the blog much, but I have been writing pretty much every day. I have something in the works that I'm hoping to share with you soon, but I'm not ready to share yet, so bear with me.
*
That's about it. Linking up with the lovely Leigh for the monthly What I'm Into shindig.
What have you been into lately, friends?