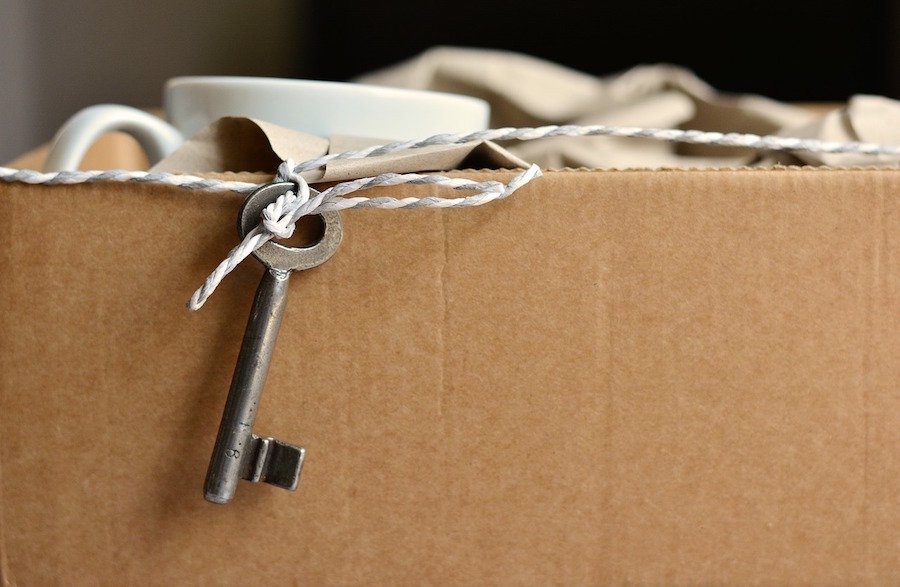 Today, our house in the suburbs is going on the market.
No one is as surprised about this as I am.
My husband, who grew up on a dairy farm, has been wanting to move for a while now. The country is in his DNA. Every day, he drives out of our neighborhood to the lone gravel road nearby to run on the soft earth instead of the pavement. When he needs to pray, he goes to the woods. I have noticed him getting itchy and claustrophobic in the suburbs for a while now. I have started to notice it starting to show up in my own soul too — this sense that it might be time.
In the decade since we moved into this house, it feels like the landscape has become, busier, faster, more insistently suburban. Once the road we live on was a horse trail, the neighborhood across it, a Christmas tree farm; now they're talking about adding another lane.
In May we began to, offhandedly, scroll through properties on Zillow.
By June, I was spending my early mornings staring aimlessly out into the summer sunrise, asking for a sign.
The answer (or non-answer) that I felt resound in the quiet places of my hesitant heart during that time was this: Ours has never been a relationship that was about signs.
And it's true. God has never been miraculously clear with me. There has never been a pointing arrow or a lightning bolt illuminating the exact next step. Instead, it has seemed that in my life, there is a slow shift, a sense of being moved. Usually, it begins by walking into an empty room — by letting go of one thing and walking into the void, believing that it will open up into the next right thing.
In the first weeks of July, it began. A realtor friend from church came over. We filled out paper work and got pre-approved and tried to remember how long it's been since the roof here has been replaced.
If you've wondering where I've been over the last month, why the blog has been radio silent, it's because I've been here. I've been excavating ten years' worth of the accumulated detritus of our life on Eagle Street. I've been photographing the kids' artwork and getting rid of the originals; I've been getting rid of expired Jell-o and expired Sudifed and the junky, sparkly swivel chairs that we bought at a garage sale a million years ago.
I've been behind the refrigerator for the first time in, apparently, 7 years or so. I know this because I found pieces of a magnet set that we got for Dane's first birthday underneath, and because there was so much dirt-sludge back there I had to use a paint scraper to get it off. I've been at Lowe's color matching paint from the basement and at Micahels buying clearance vases and at the Salvation Army drop-off. I've been on Pinterest, trying to find the best way to get stains out of my carpet.
Yesterday, I made one last mad dash through the house, scrubbing and spraying and sweeping and making beds. I stuck the hamster in the linen closet behind the box of cleaning supplies and the goldfish behind the towels.
The photographer walked up with his camera as I pulled out of the driveway, van full of recycling, house as clean as it's ever looked.
*
I have been thinking a lot these past months about this house – the one we finally got after three rejected offers on other homes.
It sits at the northernmost edge of the Minneapolis suburbs on top of the Anoka County Sandplain. The soil in our neighborhood is classified as Merrimac Loamy Fine Sand, which basically means that we have to water the grass constantly in the heat of the summer.
Sandy land. In Sunday School, I learned the words to a Bible-verse-turned-song, and I sang them almost every week.
Don't build your house on the sandy land.
Don't build it too near the shore.
Well it might be kind of nice
But you'll have to build it twice!
Cause you'll have to build your house once more.
I can remember every hand motion –fist pounding like hammers against one another, then hastily flattened and rearranged into the sloped roof of a house. Who can remember what we were thinking, imagining, understanding as we cut waves through the air with our hands to indicate the wild water, coming?
And yet, in the barren aftermath of my faith upheaval, my husband and I bought a house on the sandplain. And I think it maybe saved my life.
Here in the sand-soil suburbs, I slowly found my way out of despair. We have spent long evenings sitting on our flaking deck, drinking wine and talking about faith. The conversations are everything I so desperately needed: soul-bearingly honest, seasoned with swearing.
In this house, I became a mother. I became an author and a blogger. I found God again in ways that I never imagined.
And why not a house on a sandplain? What is sand, after all, but broken rock – the porous product of time and love and pressure and heartbreak? For a decade, we have found healing for the loamy After of our faith crisis in this home. And there is no doubt in my mind that it was exactly the right place for us.
But I also can't deny that a recurring theme in my life this year has been the idea of soil. I've been thinking a lot about the earth. About what it means for me to find myself grounded in a world that feels so frantic and fast and fearful. In the garage, we raised ducks and watched them make themselves at home in the world, on the sandy shores of our pond, and it was the best thing I did all year. I find myself drawn to books and poetry that is rural in nature. I find that I am drawn, more and more, to the dirt, to the outdoors, to the earth.
And, after all, my relationship with God has never been about signs. It has always gone like this – themes that begin to echo and reverberate until they clarify into invitation to the next new thing.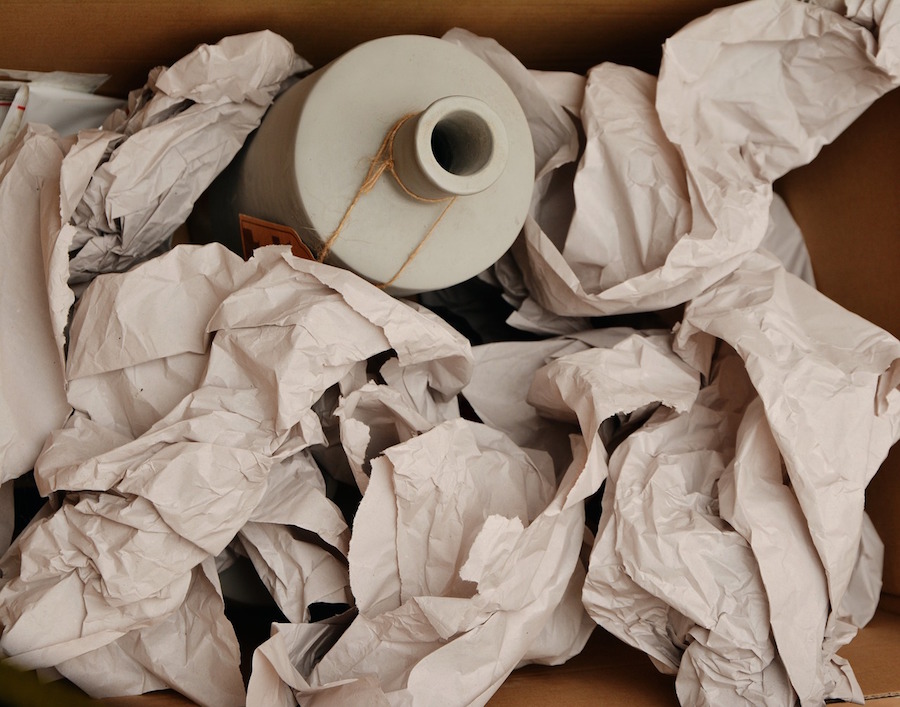 Today, it begins. Hopefully this weekend, there will be showings. Hopefully, soon, there will a home that's not too far away from here – but that's on some quiet gravel road in the country. Hopefully space to raise ducks and chickens and to keep honey bees. Hopefully good, rich soil for growing things.
For now, I am standing in my half-empty house, trying very hard to keep it looking clean. I'm walking into this empty room, waiting to see where it will lead.