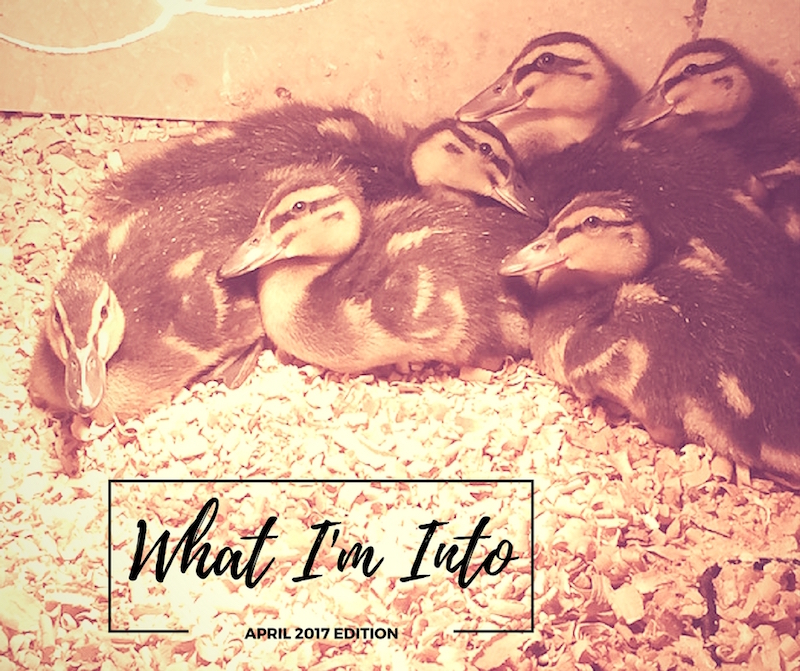 I've been quiet here this month. I can't entirely say why.
The Lent season, for all of my dread about it, ended up being something precious and powerful for me, and I haven't known how to put it into words for you. I tried. I wrote a long reflection, that in the end, felt too tender to share.
I can tell you that the rotten Whole30, which Andrew and I did for the first month of Lent was powerful in a way that had little to do with my health and everything to do with my soul.
I can tell you that I stopped trying to feel it this time around, and in the absence of all that guilty striving, there was a sense of being led into a spacious place.
I can tell you about the ducklings we adopted and brought home from the farm-and-garden store in a wine box. The way that they huddled together under the heat lamp in the garage. That they don't quack so much as sing when they are little like that.
I can tell you that, exhausted from Liam's 6th birthday party the day before (18 kids! So much noise!), we skipped church on Easter Sunday for the first time ever. I felt a pinch of regret over missing the Easter baptisms, but then we hauled our ducklings into the house a Gnarly Head wine box and loose them in the filled bathtub: their first swim.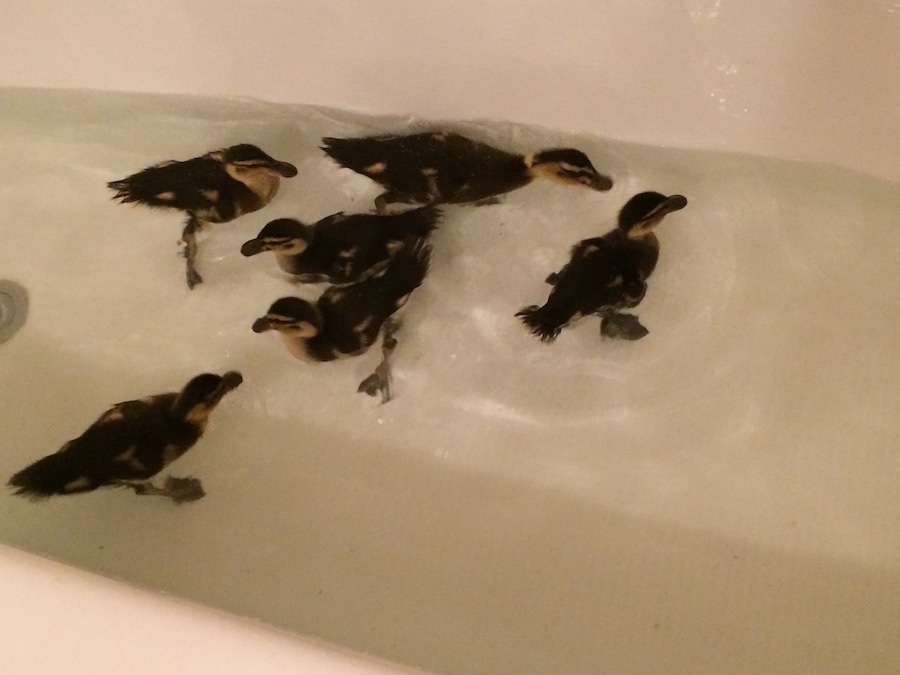 At first they were unsure, webbed feet planted on the bottom of the bathtub. Then, they begin to recognize the water that they had never known. One by one they began to duck underneath and shoot through the water with a knowing deep in their bones.
In her poem, "Sunday," included in the Between Midnight and Dawn Lenten literary compilation, Hannah Faith Notess writes this:
In the garden, no one will ask her
to give up her grief altogether,
not yet. But a man will say
her name, as though her name
could answer any question.
This was my experience this Lenten season. A simple invitation, the sound of my own name spoken in love.
I didn't write about it really. It felt to simple and to precious to try to explain.
What I'm Reading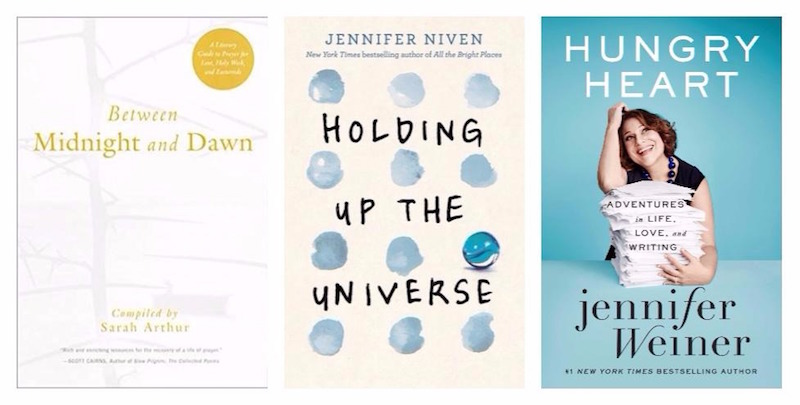 Between Midnight and Dawn: A Literary Guide to Prayer for Lent, Holy Week, and Eastertide, Sarah Arthur: Before Lent, I gave you a list of book recommendations for the season. This is the book that I found myself spending the most time with. The mix of poetry and literature and prayer was so so gracious and gentle and moving for me, that I immediately bought its companion, At the Still Point: A Literary Guide to Prayer in Ordinary Time. I'm looking forward to adding it into my rotation soon.
Holding Up the Universe, Jennifer Niven: I loved this YA book, which tackled issues such as weight and worth and identity in a really lovely way. It is, thankfully, not the emotional bludgeoning that Niven's first YA novel, All the Bright Places, was, so if you've been tentative to read this one after what Theodore Finch put you through, fear not. Niven does a great job with characters, and her Libby Strout in this book is flawless.
Hungry Heart: Adventures in Life, Love and Writing, Jennifer Weiner: I haven't read any of Weiner's fiction, but a friend recommended this book, and I really enjoyed it. I listened to the Audible version through my library, and Weiner does an excellent job telling her own story. Her discussion around the dismissal of women's fiction by the literary community was fascinating, and the book is full of really beautiful insights about body image. Also, I laughed out loud a lot.
What I'm Watching
Like everyone else, I'm watching 13 Reasons Why – mostly just on the treadmill. I was not surprised to get an email from the school district about it. It's terrifying and sad and dark. I'm halfway through and hoping there is some redemption coming.
Andrew and I are still working through Parks and Recreation, and it's so good the second time through. The first time I watched it, it was when it was on television, and it came right as The Office ended. Watching it now, several years later, I appreciate it much more for what it is. Also, I can't stop quoting Ron Swanson.
What I'm Listening To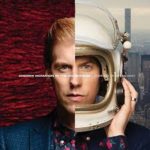 I've loved Andrew McMahon (in the Wilderness) since he was Jack's Mannequin and even before that, when he was Something Corporate. 
I bought his latest release this month, and though his sound has gotten a little more electronic-y than I'd like, I still loved most of it.
On a long car trip this month, I listened to it over and over again, and I had a profound, Jesus-moment during Birthday Song that I refuse to write about lest it come out sounding sentimental and gross.
Other Stuff I've Been Into This Month
1. Our Baby Ducks.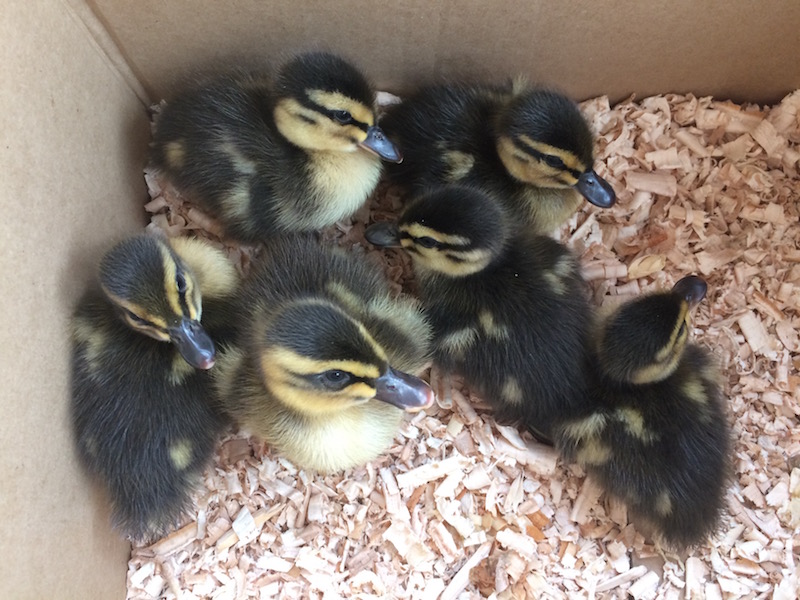 We got the baby ducks for the kids, but who are we kidding. They're really for me. Our next-door-neighbor used to raise ducks in his garage, and I've wanted to try it for years. This year, Andrew set up a little spot with cedar chips and a heat lamp, and we bought six tiny ducks.
I did not expect them to grow so big so fast. Already, just a few weeks later, they are squawking teenagers. We started taking them out back to explore the yard and the pond. The other day, drunk on their own independence, they stayed out all night, and we found them the next morning, sheepishly pecking on the patio door in the rain, ready to come back in.
The whole thing is so much fun. I want to do it every single year.
2. Liam's Star Wars 6th birthday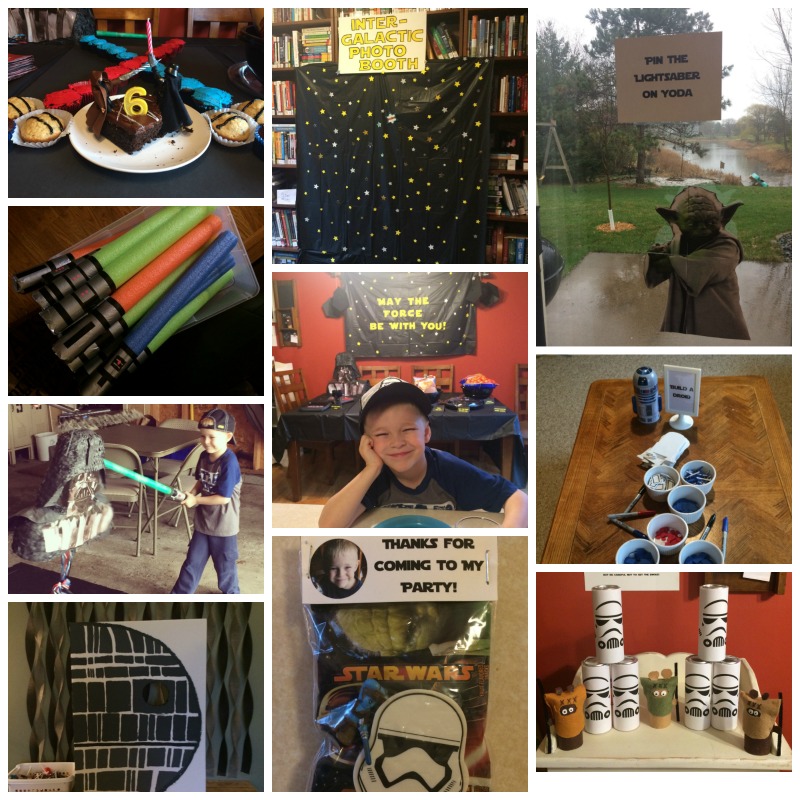 Liam turned six and asked for a Star Wars birthday party. I consulted Pinterest and my collection of craft stuff, mostly because this kind of creative work is relaxing to me in a way that writing never is. The resulting party was fairly awesome. Although, in retrospect, 18 kids is too many, especially when it's raining outside. The whole thing was a happy kind of chaos — pool noodle light-sabers thumping against one another and Nerf darts flying and the entryway a rat's nest of shoes and jackets. Everything a good kids' party should be.
3. The Spring 2016 Cleaning/Purging Extravaganza

When the feeling of spring starts to creep into the air, I get a little…manic. I do not know what happened, but suddenly this month it felt absolutely essential to do a major purge. I took every single toy out of my kids' rooms, did a pre-sort, and then made them sort through it too. (Liam had no problem ditching stuff; Dane has emotional ties to all the things.)
The amount of tiny animals and stuffed animals was astounding. (Do these things breed?)
One night, I stayed up until 4 in the morning scrubbing the sticky tack and scotch tape off their walls and then painting them a clean, cool grey. I rearranged all the furniture – a thing my Mom used to do periodically in our bedrooms and that always made me happy. By the time I was done with the whole project, I was exhausted and covered with bruises. I probably should have taken it all a bit more slowly.
I was sad to take down this gem: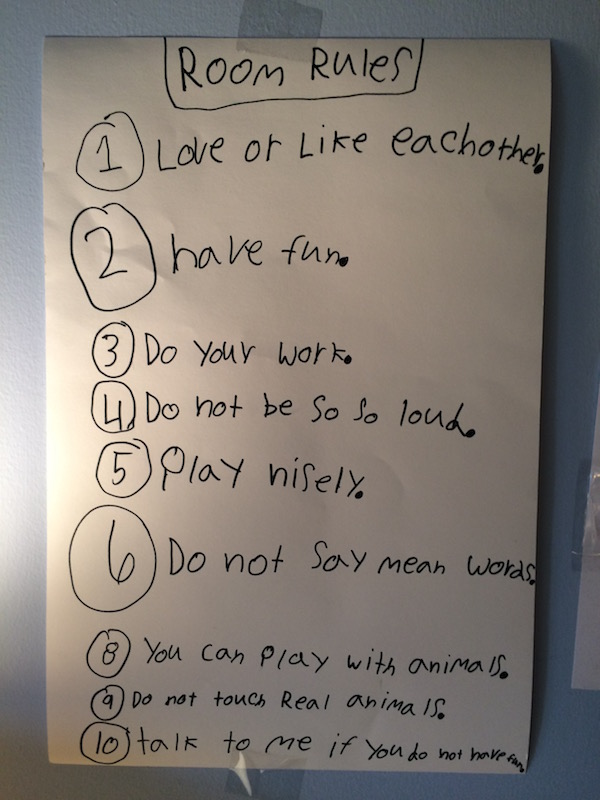 …but on the other hand, it is really nice to have the political stickers from the Andover Funfest parade three years ago finally off Dane's walls…
4. A Trip to Boston!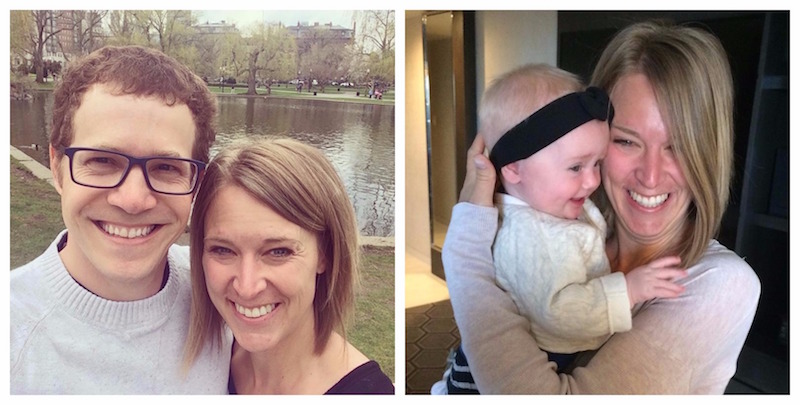 I got to go with Andrew on a business trip to Boston this year to finally meet my 5-month old baby niece and see my sister. The weather was cold and rainy, but my niece's smile could light up the whole world.
5. Shonda Rhimes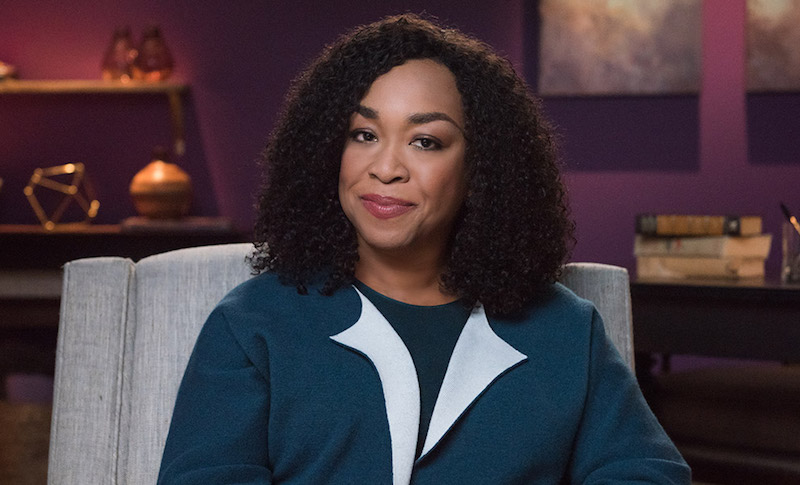 Yes I did sign up for Shonda's Writing for Television MasterClass. I like to keep my creative options open. Plus, Shonda.
6. Paper Flowers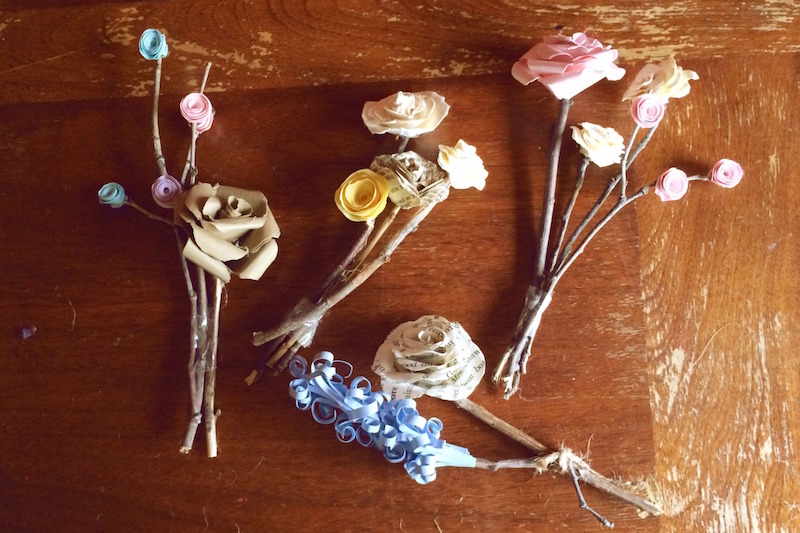 The women's group at my church has a periodic "Sojourn Boutique" sales, where we create and sell things to raise money to end sex trafficking. I spent hours this month making pretty paper flowers – another thing that, while tedious, feels so much more relaxing than trying to write a pretty sentence. #writerproblems
Speaking of flowers, Happy May Day! This is one of my favorite unobserved holidays, and we totally still deliver flowers and run away fast so that we don't get kissed. It's a dreary day for it here in Minnesota, but still…it's May! Spring is nearly here!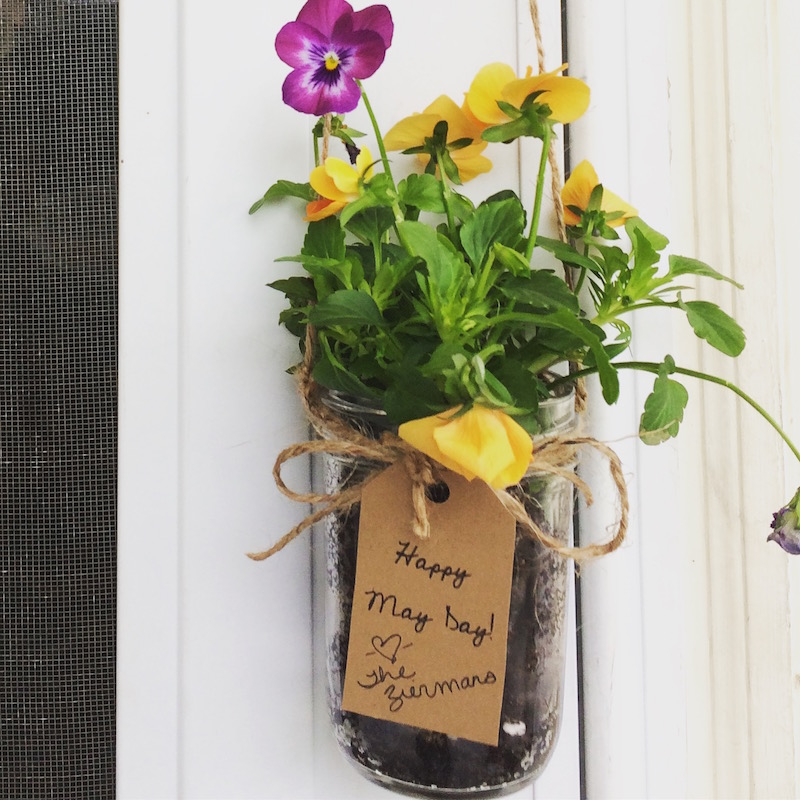 Writing/Blogging Stuff
Like I said, I've been quiet this here month. I am writing though, mostly in the background. I'm still doing some fiction, but I'm also working on something new for you that I'm both excited and completely anxious about. More about that soon.
This month, I got to do a reading at my alma mater, the University of Northwestern, to celebrate the 20th anniversary of Inkstone, their literary magazine. I always feel so grateful when I go back to English department events there. When I chose a Christian college, I expected to slide in like a puzzle piece – to just fit in this swell of Christian undergrads. I didn't. But my writing classes, including my time on the staff of Inkstone, provided belonging and healing and started me on the path toward a more generous, mysterious faith. I am so thankful.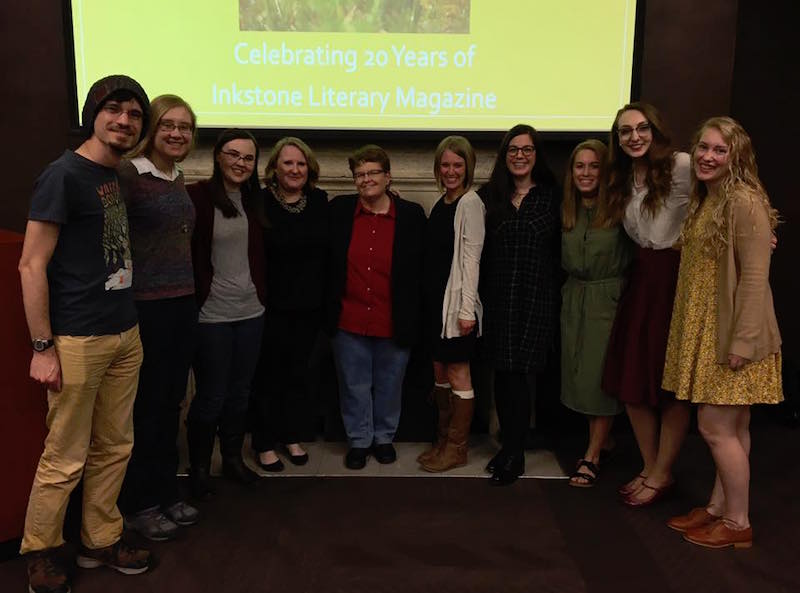 *
As always, I'm linking up with the lovely Leigh Kramer.
What have you been into this month?