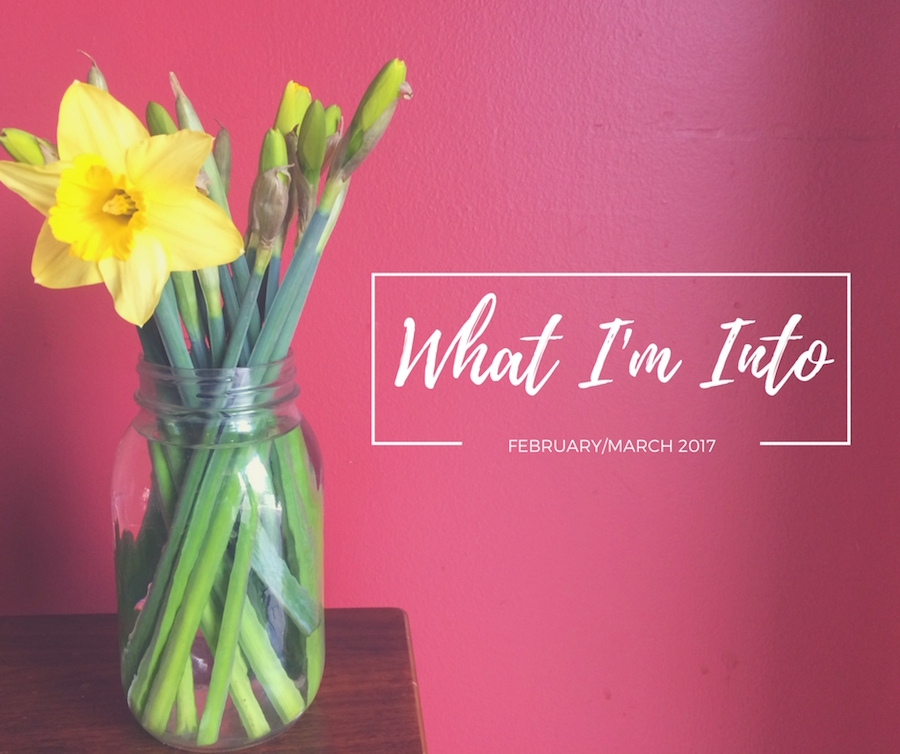 I went into my coffee shop the other day after a long time away. "Where've you been?" the proprietor asked. I used to come in several times a week to write in the company of strangers and acquaintances, to be outside of myself just a bit. (I wrote almost the entirety of my second book there.)
"Hibernating," I said.
"Ah," he said. "Got it."
But of course he didn't. I don't even really get it. All I know is that this past couple of months, I've felt myself withdrawing in small and large ways from the world around me. I have been less social than usual, spending more and more time in my imagination, needing large amounts of quiet.
I'm not sure if this is a good thing or a bad thing or a neutral thing — a form of survival during these slogging, winter months.
I've been managing my depression. Doing my work. Slowly changing my eating habits. Running.  I'm not sad. I'm not drowning. I'm just…quiet. I've been taking a lot of naps. Reading. Resourcing.  
This will likely always be the hardest season for me. But this year it's been good too. I'm learning how to lean into it a little, I guess. And that has been a lovely thing.
What I'm Reading

The Burgess Boys, Elizabeth Strout: I've been binging on the work of Elizabeth Strout every since I read Olive Kitteridge last year. This one was exquisite and so timely: the story of family lies and tensions set in a small town in Maine that is growing to have a large Somali population. At the back of the book, there's a note from the author about this book that I thought was so interesting. She writes:
"The Burgess siblings each grew in different ways, according to who they were and who they thought they were. The country grew as well. A Somali community emerged in the whitest state of the Union, and people responded to this, as people have responded for years to immigrant populations everywhere. We know that some people carry a strong fear for the unfamiliar. Others are moved to immediately defend a vulnerable population. Most people, I think, fall somewhere in between, balancing their fears with a desire to be decent. And what this means, really, is that change takes time."
I thought this was a gentle, honest, complex book that speaks into these complex times. Not to mention, exquisitely written.
A Prayer Journal, Flannery O'Conner: This prayer journal from about a year of Flannery O'Conner's was brief and lovely. Entirely worth the price for this last entry alone:
"My thoughts are so far away from God. He might as well not have made me. And the feeling I egg up writing here lasts approximately a half hour and seems a sham. I don't want any of this artificial feeling stimulated by the choir.

Today I have proved myself a glutton – for scotch oatmeal cookies and erotic thought. The is nothing left to say of me."
I'm Glad About You, Theresa Rebeck: I can't remember who recommended this book – some blog post – but the recommendation was good enough that I reserved it at the library. (I know — it was The Skimm, which said it's "Crazy Stupid Love meets Notting Hill.")
The book definitely had some interesting themes about the lives we plan verses the ones we end up living… but so much sex. I don't mind it when it adds something important to the work – which maybe it did here, as one of the themes was, ironically, Catholicism and pre-marital abstinence – but it just seemed like a lot. 
The Brutal Telling, Louise Penny: Louise Penny writes a brilliant mystery, although I have to confess that by this book – the fifth in the series – her sentence structure began to grate on me a bit. Lots of fragments meant to heighten drama. It got a little tedious for me this time around.
Housekeeping, Marilynne Robinson: This book was sad and brilliant and dense with imagery and meaning. Marilynne Robinson is, basically, amazing.
Watching
We got rid of our cable this months, which has left a Hallmark-movie shaped hole in my heart. I filled it with Hulu Plus.
I'd always wanted to try UnREAL, a drama about a reality TV show Everlasting (basically The Bachelor) and all the twisty, rotten behind-the-scene stuff that happens on it. As a former Bachelor/Bachelorette watcher, I've always thought this would be an interesting premise.
I only made it through the first season. It turned out to be so much darker than I expected. I'm all for showing the dark brokenness of humanity – but this had like zero redemption, not one perceptible glimmer of hope. I couldn't hang in for season 2.
I got hooked on the CWTV show Riverdale for good old salacious small-town mystery. My treadmill/laundry folding show is currently Elementary. (I'd never watched it and was happy to see all the episodes on Hulu.)
I'm still watching: Grey's, Scandal (though I'm frankly losing interest in this one), and Jane the Virgin. Andrew and I loved every emotional second of This is Us, and we're currently revisiting the glorious goodness that is Ron Swanson and the Parks and Rec crew. Such a great show.
Other Things I've Been Into
1. My kids' art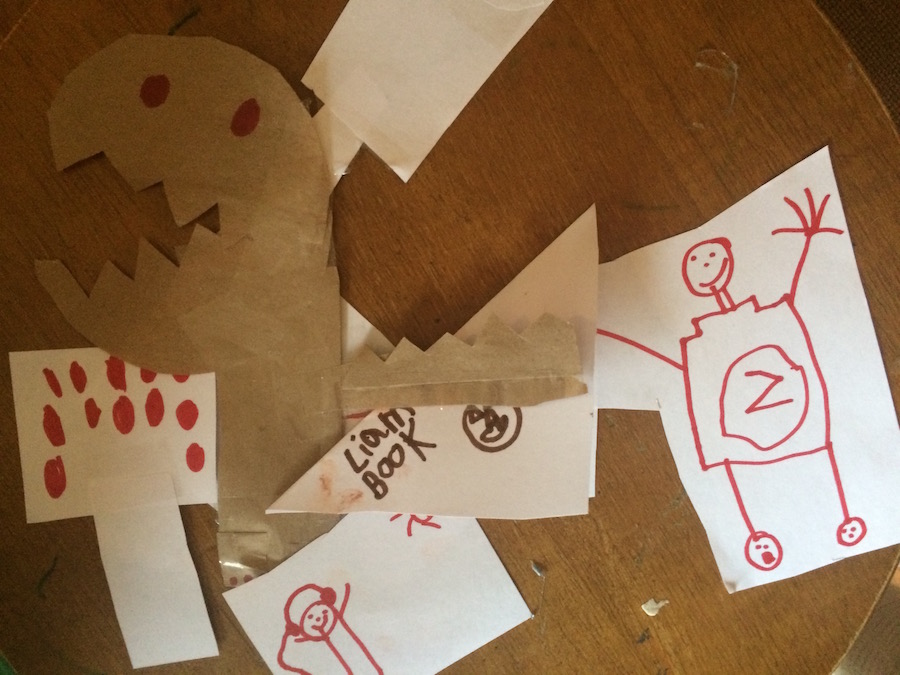 2. Almonds, La Croix & Other Whole30 Essentials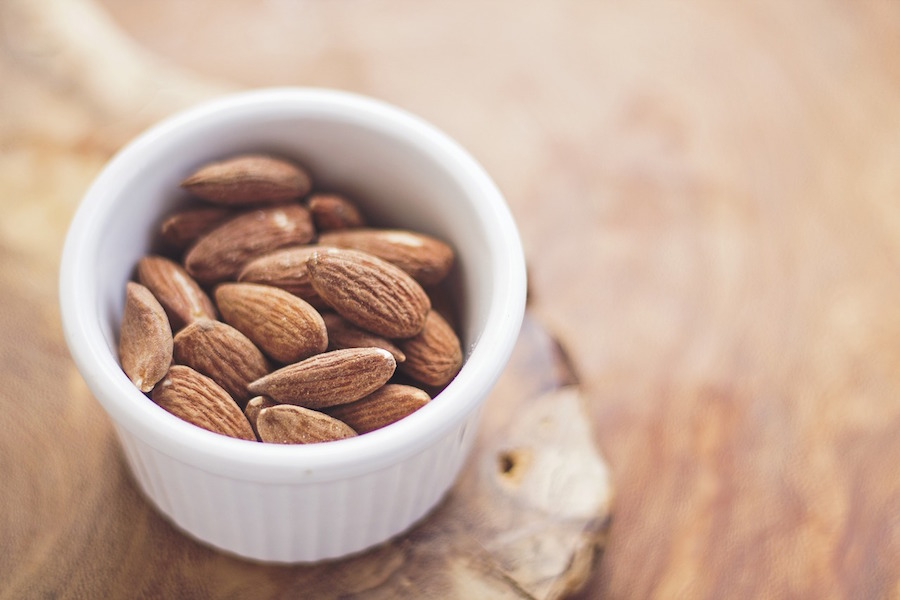 I wouldn't say I've been into the Whole30, but I have definitely been in it for all of March. Today we are officially done with the program!
The jury's still out for me on the whole experience. I did not get the big surge of energy that people talk about with this diet. (The book calls it "Tiger Blood," and I'm pretty sure is a myth.) I also didn't actually feel all that better in my body. I had quite a low-grade tummy ache for most of the second half of the month (too many almonds? Who knows.)
Plus, you have to make absolutely everything from scratched since basically everything processed is non-compliant. The dishes were out of control.
I did get into a good rhythm with breakfast and snacks. I slathered Trader Joe's Mixed Nut Butter on basically everything, went through a ton of olive oil, and hopped on the La Croix bandwagon after nixing Diet Coke.
I learned that I like almonds and dried cherries better than chips for snacking. And I traded my evening glass of wine for tea. All really good changes.
It was kind of empowering to realize that I actually can live without sugar and grains and wine and dairy…and it actually turned out to be kind of meaningful to me in a spiritual sense. (I wrote a little about that here.)
Still I'm looking forward to adopting a more sustainable diet.
Tomorrow.
Today I'm eating all the things. Every last one.
3. The tiny beginnings of spring.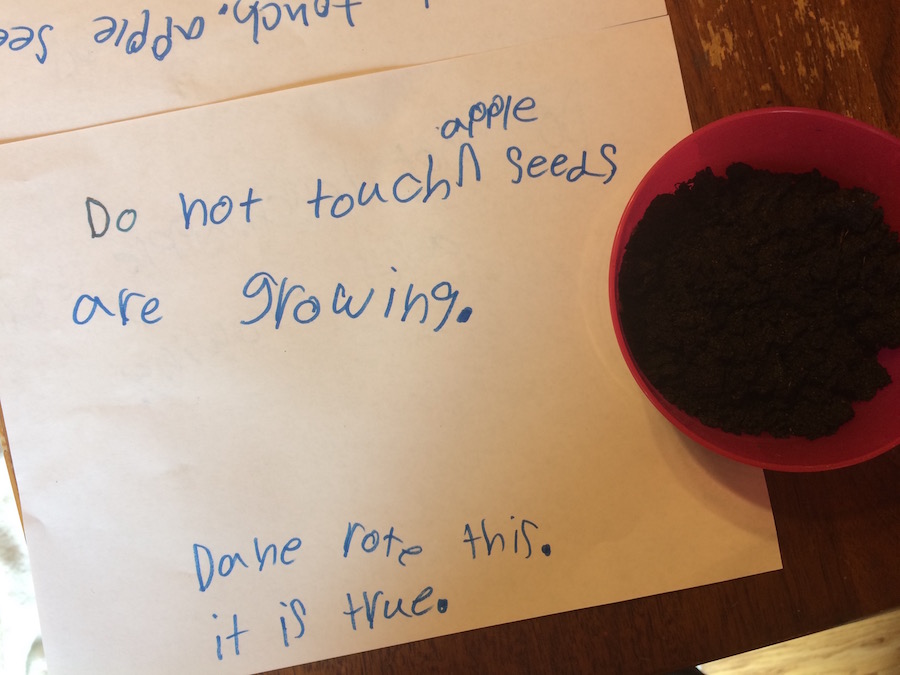 It's still pretty chilly out, but I think we're mostly out of "bundle up" season. Andrew dragged out the deck furniture the other day, and I scrubbed all the carpets with vinegar and Dawn and washed all the windows. Soon.
Writing/Blogging Updates
I didn't blog a whole lot this past couple of months, but I did put a few pieces out there. I shared some things I learned this winter and some book recommendations for Lent.
I wrote about a stunning new language shift for me – resourcing rather than self-care – and how it has changed the way I approach my life. I also wrote about how the Lenten season makes me feel itchy and fitful over the expectation to feel something – and how inexplicably, the Whole30 gave me some insight into that whole thing.
My favorite post of the past couple of months is not super sexy, but it was an incredibly meaningful insight for me. It's about soil. (But not really).
Over at Off the Page, I answered a couple of Ask Addie Questions: How do I make space to process my faith? and How do you navigate your faith journey when your spouse is in a different place? Hard to believe I've done 15 of these. I love writing them so much.
I'm still working on some super secret book projects that I'm not ready to share. This past couple of months has been about re-learning to embrace the slow work of creating and letting go of my obsession with productivity. It's a difficult but freeing lesson that I have to keep learning over and over and over again.
Speaking of books, I just learned that my first memoir, When We Were on Fire, is on sale for Kindle for $4.99 today – the lowest it's ever been! If you haven't read it yet, this is a great time to grab it on the cheap!
That's all I've got. Linking up, as always, with lovely Leigh. What about you? What have you been into this past few months?