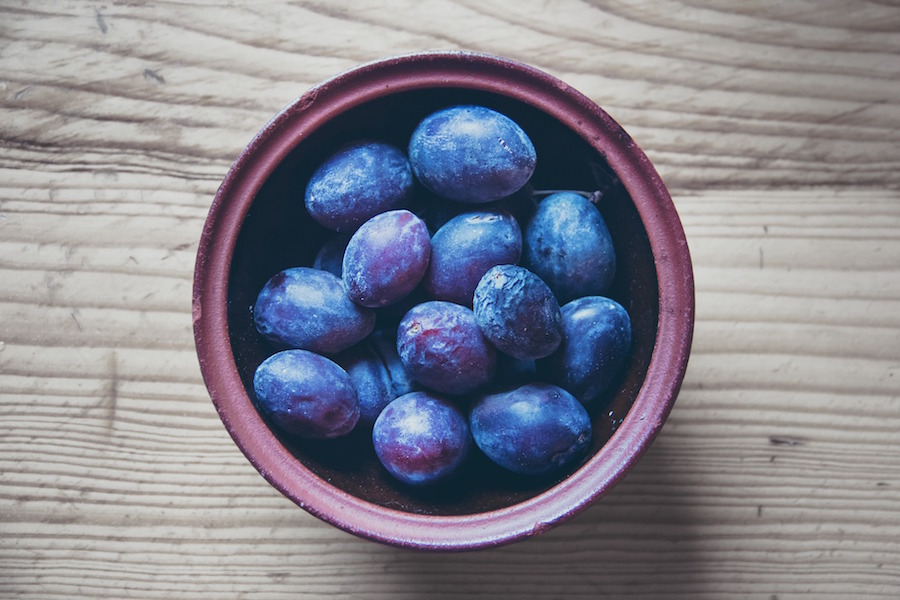 I did not give up anything for Lent this year. To be honest, I never have.
Though I understand (and theoretically love) the symbolic kind of emptying that this practice provides, I am still more than little gun-shy about doing anything "for God."
Even when I try to trick myself by changing the language – I will give up bad TV not FOR God but WITH God – the thought still makes my heart constrict and withdraw, and I feel claustrophobic in my own skin. It taps into some old wound, perhaps. Those fragile high school days in which I was always the thing that the boy I loved "gave up for God."
I bought a book for Lent that paired a simple daily activity (walk to the store instead of drive, clean out a drawer) with Lenten meditation. But even that seemed too much. (When I didn't get to the drawer on that first day, I felt ashamed, as if I had broken some kind of promise, failed in some crucial way.) I put the book away for another year.
Still, on March 1st, Andrew and I did plunge headfirst into the Whole30 – a month-long diet/cleanse/food-cult that some friends recently raved about.
The Whole30 is a program that essentially reduces your diet to meat, vegetables, fruits, nuts, eggs, and healthy fats. No dairy or grains or sugar are allowed. No alcohol. No soy or beans or legumes, or, basically, happiness.
It is a crazy, masochistic-sounding diet. It is the kind of diet I would never do, except for that for some reason I decided to do it.
Although the beginning of our food cleanse coincided with the first day of Lent, I was not giving up all of my happy foods for God. I made this very clear to myself and also to Jesus, in case he was wondering. And then I spent hours at the store, searching labels for hidden soy and sugar and sweeteners and dairy, stocking our cabinets with avocado oil and coconut flour and other things I never knew existed.
I could not articulate why this felt like an important thing to do, only that it did. It was as though I had been stuck deep in my own indifference for too long – the not caring spiraling into even more not caring until I was eating the entire box of bright orange Kraft Mac n' Cheese by myself every day for lunch.
The decision felt like an unexpected rush of wakefulness, like a weeping, rattling wind pouring into stale air of my life.
Trying to "sacrifice one thing for God" felt too difficult to contemplate. But turning the whole thing upside down? That sounded freeing and hopeful and resourcing to me. I put all the pasta and chocolate and peanuts in the basement and began.
*
"The problem with Lent," I told my spiritual director at the beginning of the month, "is all the pressure to feel the right thing." Too often in my experience of Holy Week, the line between invitation and manipulation have blurred by well-meaning pastors and leaders, trying so hard to tell the essential Christian story of death and resurrection powerfully enough to capture our distracted, divided hearts.
I am wary of the detailed accounts and videos and images Christ's agony that are meant to make me feel – what? – shock? Guilt? Gratitude? I'm never sure, and when I don't have the appropriate emotional response, I feel a shock of shame, followed by a surge of defensiveness that fizzles, finally, into disengagement.
"This year," she suggested. "I think you should give up trying to muster up any response at all. Say to yourself I am free to have emotions, but I refuse to generate them."
In the weeks that follow, I dip into a couple of books and the Gospel of Matthew but do little focused Lenten contemplation. I am, however, deeply aware of food and of my body. There is so much thought and preparation required to create meals that are compliant with this plan. The question at lunch is no longer what do I feel like eating? because what I feel like eating is the Red Baron frozen pizza I bought for the kids and one of those molten chocolate cakes with ice cream melting around it.
The words clean and cleanse seem to crop up everywhere. At Caribou, where they now serve only clean coffee beverages. On the bright and big labels of food at the grocery store promise me clean snacking and clean and organic beverages. As if pulling all of the additives and sweeteners from my diet will somehow provide a new slate, a clean start.
It, of course, does not. I never get the "surge of energy" that the Whole30 books tells me I can expect in the later weeks of the diet. I do not feel stronger or better or really all that much thinner. But there is an emptiness growls in my stomach with a centering kind of physicality.
One day I love this diet! I feel great! I could keep at it forever! The next day I want to make a giant batch of cookie dough and stick my face into it.
I am noticing the powerful surge of my cravings and the way that, if I wait, they subside, like a wave receding. I am shocked, one day, by the sweetness of fruit. The small, tart half moons of a peeled clementine. The simple smoothness of a banana. Frozen peach slices eaten straight from the bag. How had I missed it before?
At night , I lie awake with a stomach that feels both full and not full, satisfied and unsatisfied. And it occurs to me that maybe the practice of abstaining from things at Lent was never actually about trying join Christ in his suffering or impress him with my selfless devotion.
Perhaps it was always just about coming back to our bodies, allowing ourselves to feel the emptiness that is always there, underneath all the things we use to dull it.
Maybe this giving up of something was always meant to be not a sacrifice but a gift. A way to feel the truth of our need without having to muster it up ourselves.
*
This Monday was the first day of spring, and the kids and I walked to the bus stop with hats on and faces steeled against the cold wind. Even so, the pond has opened up in the last few days, the final ice flows disappearing into the clear gray water. A few hearty mallards have found their way back to Minnesota. Or maybe they never left.
We are midway through Lent. It is the final week of March and of our Whole30 cleanse. In like a lion, out like a lamb, they say. And they're right. Winter is ebbing away. April is coming. Easter is coming. The sun is sticking around later at night. On Friday, Andrew and I have a lunch date planned at Punch Pizza. I can't wait.
I wake in the morning, aware, as always, of my own emptiness, of my stubborn bent of depression, of the gray world around me.
I am hungry. I have exactly what I need.
I peel an orange and it is so, so sweet.