Every year at this time, my friend Anne at Modern Mrs. Darcy holds a link-up on the topic "What is saving your life right now?" This is it for me.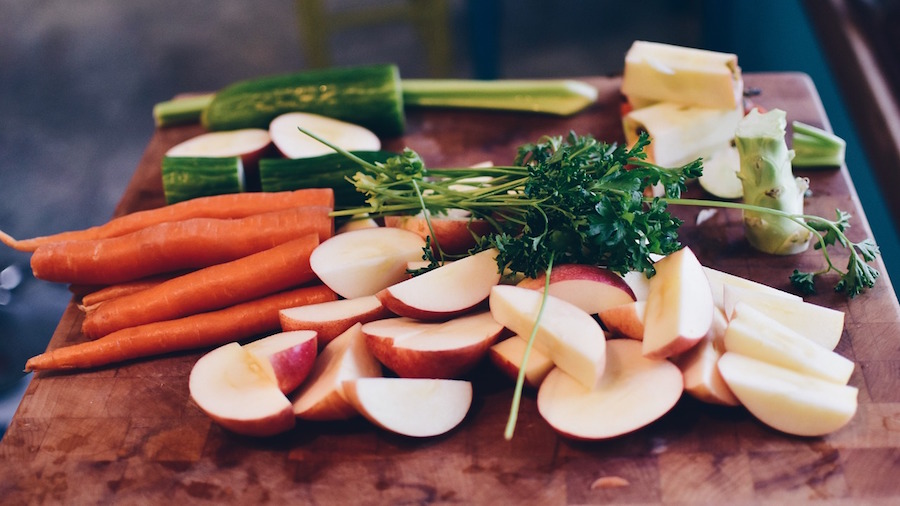 I started out this month, like many other goal-making-types, cruising Pinterest for new, healthier recipes. (This year is going to be different! I'm going to develop great eating habits! More fish! Fewer processed foods! Kale! Green smoothies!)
I'll admit that even after all of these years of struggling with depression (10 now, since I found the name for it), I still try to find shortcuts. In the first days January, when everything feels possible, I thought maybe if I started eating more leafy greens and salmon, I could somehow nip the thing in the bud.
I probably don't have to tell you how well that worked.
For me, depression lives in this foggy, cerebral space in my body, dulling everything. I feel it in a heavy but unspecific way. When it's bad, the best way I can describe it is that it feels big right now – a shadow expanded, a damp blanket spread.
And it's been big this January, crowding out creativity and hope, making it tough to write and to work, to move forward with my big New Year's plans. It has felt like a slog to finish anything, every typed word heavy and hard.
I've been taking a lot of naps; the other day I finally went to the doctor and upped my Zoloft.
Still, every afternoon when the sun starts to cast its thin winter shadows on the snow and my kids come tromping in from the bus, I have found comfort in that movement toward the kitchen. In the daily work of fixing dinner.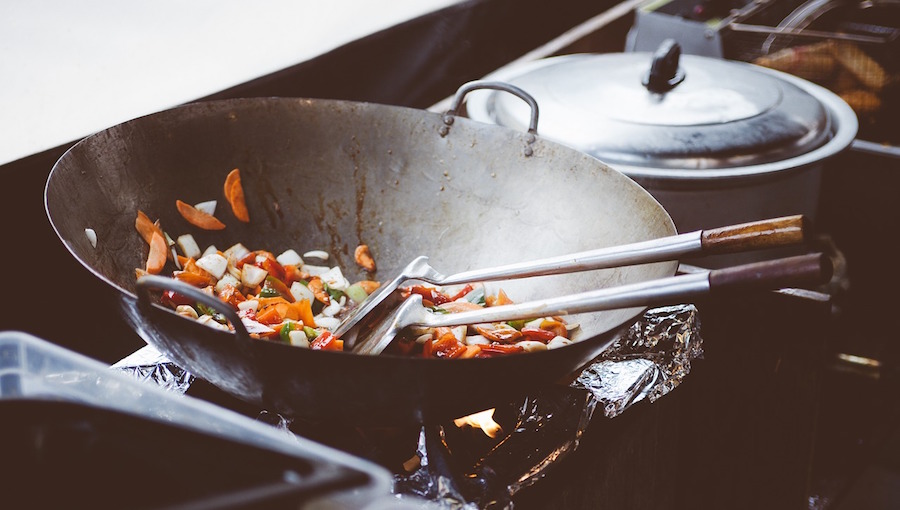 I did not grow up cooking. As a kid, dinner was something to be endured to get to dessert, and when I did spend time in the kitchen, it was to bake pans and pans of chocolate chip cookies. As a result, I can make a mean pan of muffins, but I'm a disaster at chopping herbs. I accidentally left the bag gizzards in the turkey at Christmas. Until very recently, I didn't know the difference scallions and scallops.
But lately, I find myself looking at blogs and websites and real, actual cookbooks. Folding down pages. Planning dinner.
Lately, I have found buying fresh herbs and grass-fed chicken. Red tomatoes and stalks of asparagus and dense bags of wild rice.
Depression takes me out of my body. It's like being underwater at the lake – everything muffled and sandy. But there is nothing muffled about the sharp scent of green onions when you slice them, of the crackling onion and celery in butter on the stove.
This month, I have made salmon cakes with creamy red pepper sauce. Italian lentil soup with crusty bread. Honey-garlic glazed chicken and seared scallops in white wine butter (that's the one from the ocean, I finally figured out) and fish tacos with a creamy avocado-cilantro sauce.
I have been avoiding words like "one-pot" and "quick and easy!" and going for recipes that look beautiful and colorful and that make me want to crawl out of my dark hole and take a bite.
I am spending a lot of time in the kitchen, unproductive time, dirtying every single dish, using every cutting board I have.
Even when we went on vacation to Palm Springs, I felt relief to have a kitchen in our rental. It felt like a certain kind of grace to go to Ralph's market and pick up firm, fingerling potatoes and organic chicken legs and wine. To buy a fresh loaf of garlic bread and olive oil and tomatoes and to stand in that unfamiliar kitchen, doing the familiar work of making bruschetta.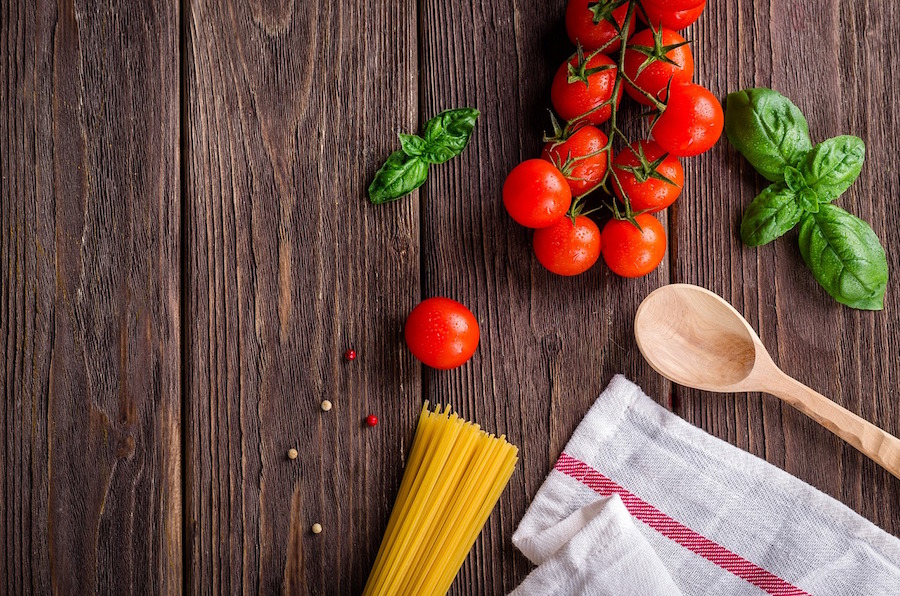 For one whole week while Andrew was gone on business, I ate caprese salad every night. I chopped fresh basil and tomatoes and good mozzarella cheese and made my own balsamic vinaigrette, which I poured liberally over the whole thing.
And I am being saved by this right now: the honesty of good ingredients, simple straightforwardness of a recipe. The way it tells you, step-by-step, what to do. The way it guides your technique.
In a month that has been so full of political uncertainty and fear and depression, these recipes, these ingredients, these moments over the stovetop have been precious. I do not know what to do about the state of the world. I don't know what to do about my floundering writing projects or my kid's school anxiety or the restlessness I feel.
But right now, there is something very specific to do: Mince the garlic. Dice the onion. Brown the butter. I've noticed this month that the more I cook, the less I need to look at the oven timer to know when to turn the chicken or add the garlic to the skillet. I am beginning to understand it instinctively.
At night we sit down to dinner ("Ew!" one of the boys inevitably says. "What's that?") We eat our food and talk. "What were your best three things today?" we always ask each other. And lately, my top one has been making dinner.
I know that they don't understand this. They don't understand that I have already feasted on the smell of fresh-cut cilantro, on the softness of a peeled avocado in my palm, on the white cod flaking gently on the stovetop. It has already filled me up.
* Full disclosure: These photos were not taken in my kitchen. They are from my favorite free photo site, Pixaby. When I cook it does not look like this. It looks like a complete and utter train wreck. Someday I'll give you the actual tour of my meal-making: nothing Pinnable about it!