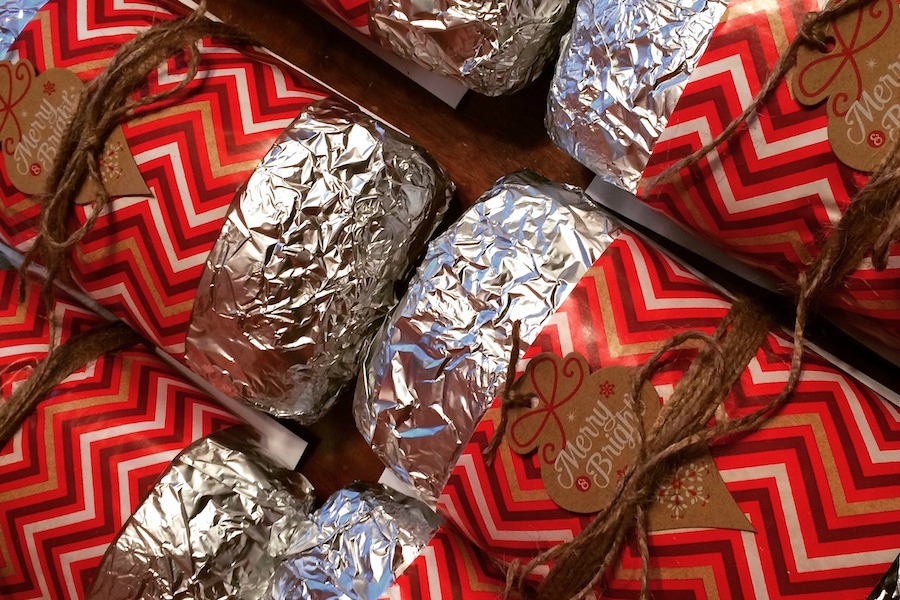 My children are marking time by the coming of Christmas. They can tell you how many days they have of school before break (3), how many days off they'll have (11), and how many days until Christmas (5). The paper chain went all the way up to the ceiling when we first made it is now a tiny worm of a thing, dangling sadly from the wall.
We have lit four of our five advent candles, and the candles are dripping, disappearing a little bit more each week. I have watched approximately 85 Hallmark movies. Yesterday I went to six stores trying to get the last odds and ends and random bits still on my list. The presents are all wrapped. Barring a few batches of Christmas cookies that I still need to make, most everything is done.
It's five days until Christmas, and I don't feel frantic. There is time to sit in the dark by the Christmas tree and watch for the Light. There is time to be quiet, to wait, to wonder. There is time, this year, for peace. But what I feel cannot really be described as that.
It's five days until Christmas, and what I feel most is the winter emptiness – not so much my own, but that carried by others around me. It seems this year that so many of the people whom I love are struggling in different and acute ways. I feel the weight of their battles. Around the world, people I don't know are struggling in desperate, life-or-death ways, and I feel the weight of that too. The holiday sounds and lights feel muffled to me by the snow and by all of this sadness.
I have to keep reminding myself as I sit powerless by the Christmas tree that I was never meant to be anyone's rescuer. There is nothing I can do or give to fix it. I was only ever supposed to be here. To be in it with those around me – whatever it is.
I'm wrapping presents, and maybe it's just more materialism gone wild. But even as I tie the twine and the bows, even as I know that this thing in this box is not what my friends and family and loved ones really need…I think that maybe, for just a small moment, it will be. Maybe for a second it will say to them, "I see you. I love you. You are precious to me."
I'm going to the refugee donation center, bundling packs of silverware: big spoon, small spoon, knife fork. And of course it's not what the new immigrants really need…these mismatched bundles of silverware, rubberbanded together by my small, winter-dry hands. But maybe, for a moment, it will be. Maybe these tired new strangers will open a drawer and find it filled. Maybe they will feel, for one fleeting second, like it will be okay.
*
It is Christmastime, and I am giving my small gifts. Loaves of bread for the neighbors who find their marriages broken in irreparable ways. Baby clothes for my new niece and gifts for her Mama, who finds herself this Christmas blinking in that new, lonely space of motherhood. Key chains made from vintage silverware for close friends – the one with acute back pain, the one whose father is dying, the one who is in the middle of the hard work of healing.
The Christmas tree skirt is covered with gifts for my sons and my husband, and there is so much that they need that I cannot give them. All I can really give anyone is love, and right now it looks like too many presents waiting under by tree. All I can do is be here, hands open, loving my people the best that I can, waiting for the world to be made new.
*
I wrote a post called 7 Gift Ideas for the One Who is Struggling a few years ago. It feels applicable to this post. If you have someone in your life who is grieving, here are some tangible things you can give and ways you can support them during this fragile time of year.