This was originally written for the annual Christmas gathering of Sojourn — the women's group at the church I attend. I'm happy to share it here with you as well.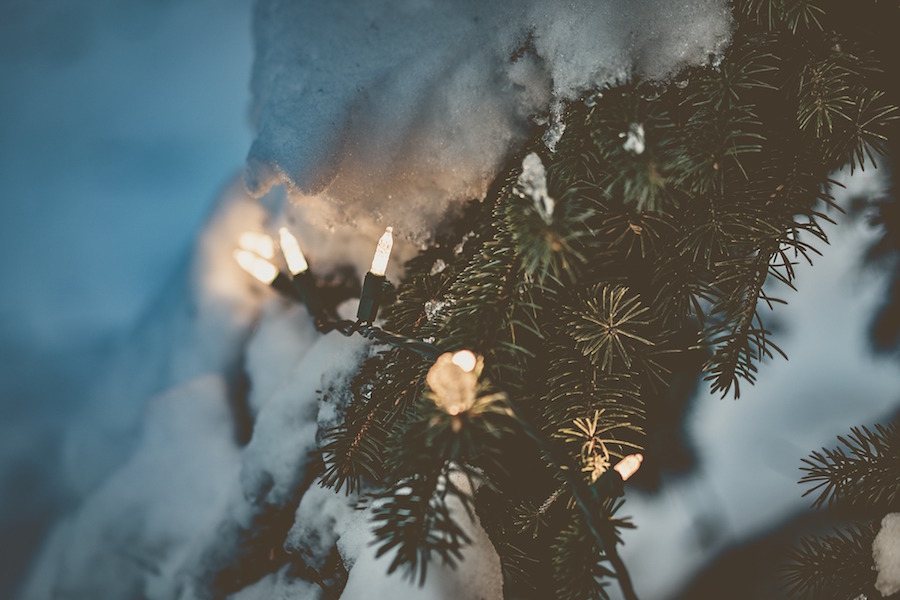 There are 17 more days until Christmas – 17 more days to get the gifts bought and wrapped, to plan the menus, to arrange the outings and convince your partner or kids or friends that they will be fun! Fun! Fun!.
There are less than three weeks to come up with a gift for your kids' teacher or your work colleague, to help your kids, if you have them, understand the "true meaning of Christmas" in a commercial-filled world. 17 days to find a quiet enough moment to understand it for yourself.
There are 17 more days of potlucks and White Elephant parties and crowded parking lots and where did I put that gift receipt?! and sugar on your kitchen floor, sticking to the bottoms of your feet. 17 more days of tinsel and ornaments and Rudolph and carols and family get togethers and Christmas-themed junk mail in your email inbox.
Are you weary?
There are 17 more days until Christmas, but it's just another 17 more nights when children around the world will go to sleep hungry, another 17 days in which refugees pile into trucks like stacked wood to escape the terror of their homeland. It's another 17 days of political unrest in Uganda and political posturing in America and angry political posts on Facebook.
It's another 17 days without the son who died unexpectedly, without the daughter who left angry, without your husband who passed away, without the partner you've been praying for or the baby you've been trying for. It's 17 more days to look for a job that you can't find. 17 more days of dreading another holiday apart from your estranged family. It's just another 17 days of trying to fight the cancer in your breast or the anxiety in your brain or the depression that fills you up like shadow.
Just another 17 days of life on this broken earth.
Are you weary?
You are living your life in the productivity-obsessed 21st century, and you are responsible for so much. Your heart has stretched, over the years, to make space for the world, the steady work of it, the expectations filling you up and weighing you down.
You live in a Facebook/Instagram/Pinterest society, where there is always something you could be doing better. You are feeding your children nitrate-filled hot dogs! You are eating too much sugar! You are watching too much Netflix! There is always some shaming whisper murmuring at the back of your mind – You should be thinner, prettier, healthier, more spiritual, more committed…better. It is exhausting to remind yourself again and again and again that this voice is not the truth.
Are you weary?
Do you find yourself waking up in the morning, blinking in the fluorescent light of the clock, 17 days before Christmas, feeling like it might be too much for your small, tired heart to take?
Are you weary?
Here is the truth about Christmas: It was through a weary woman that the world's great Hope was born.
In the end, God did not choose to make his way into the world through the well-rested princess or the master organizer. Jesus was not born into the perfectly kept home kept by the tireless, grinning wife.
God did not come at the end of a completed to-do list. Rather, the angel came in the middle of everything. "Greetings, you who are highly favored," he said to a woman who had not yet done anything really, and she accepted the incomprehensible gift.
Friend, the moment that the world is changed is such a weary moment to behold.
Here is Mary, exhausted in the hay. For nine months she has carried the weight of fear and hope, of disapproval and misunderstanding, the mystery of incarnation in her young virgin womb. For days, she has ridden on a donkey across a vast wilderness because a tyrannical government has required it. Her feet are coated with dirt from the journey.
She is nine months pregnant, heavy and awkward and tired and afraid, resting not on a bed or a mat but on the cold floor of some cave, the grunts and lowing of animals echoing on the stone walls around her, the contractions coming like wave upon wave until she feels like she could drown.
Are you weary?
Look into the stable. Look at the girl waiting there for the birth of God's son.
You are not alone.
This is how the world becomes new: not in the bright-eyed victory but in the weary surrender.
Here is the sound of the Christ-child – of God crying out from weary, infant lungs. It is power and Light made fragile and small, held against the weary breast of a woman.
She is crying exhausted tears, and it is a kind of rejoicing. She is closing her eyes, and it is the most honest kind of praise.
Are you weary?
17 more days until Christmas. 17 more days until we celebrate the moment when Love broke into the world through the weary, for the weary.
The world is heavy and dark, but there is a small spark, a burst of flame hidden in the stable-cave in Bethlehem. Hope has come, and hope is coming, and you don't have to feel Christmasy or energetic or happy or filled with good cheer.
Stumble toward that tiny light with all of your tired, bleeding, broken heart, because Love has come for you. For me. For the whole weary world.
Rejoice. Rejoice. Rejoice.