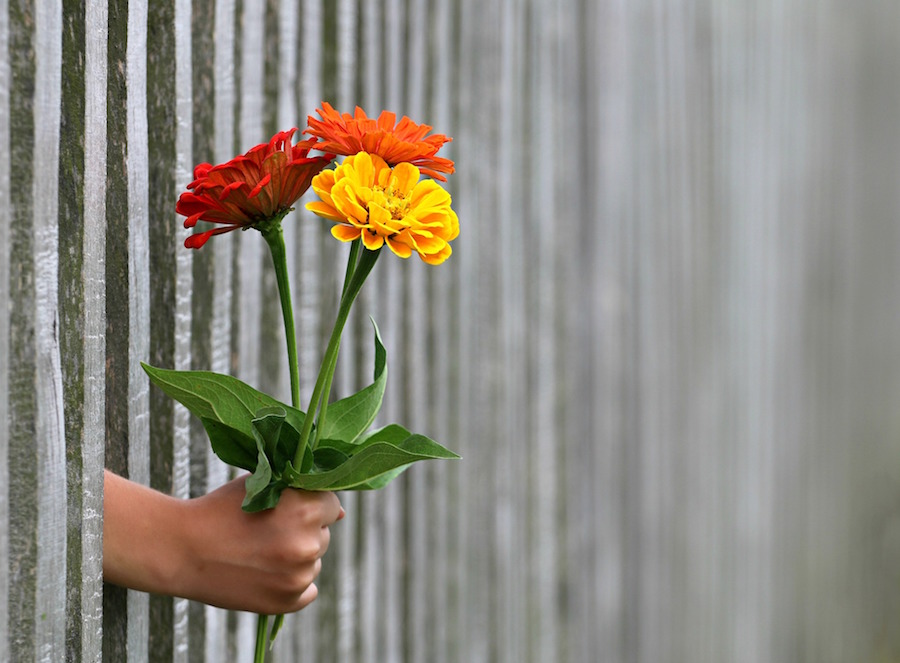 Back when I was a Teen Mania "world changer," I learned that there are different tiers of Christians.
Tier 1s were the ones who did extravagantly adventurous things for God. They became missionaries. They lived in slums. They brought their Bibles into the unreached tribes of un-traversed jungles, and sometimes, they got killed for it. That's how you knew that they were passionate about their faith, on fire for God – they wrested their lives out of the American box and did something wild for Jesus
Tier 2 included the pastors and church workers: those in the ministry. They were slightly lower than the missionaries because they lived in the relative comfort of American life, even if their salaries were low and their Saturday nights were spent carting junior high kids around to various soup kitchens.
And then there were the rest: the 3rd Tier Christians. These were the ones who had settled for a life in Suburbia, who had chosen the safe, vanilla life of corporate America. Certainly the third tier-ers were important in their way. After all, without them, who would fund the missions and the churches? Who would "commit to pray" for us while we did the "real work" of reaching the world for Christ?
This was the patronizing voice I heard in my head as I penned my missions trip money request letters and addressed them to the average, varied, beautiful people in my high school home church. It was too bad that they had settled for a life of staying, but they could still be part of my adventure…with the simple act of a contribution! They could fund me while I did the work of God! Win-Win-Win!
I think you know where this is going.
*
In Isaiah 40, there is a voice that is calling, telling Israel to prepare the way of the Lord. "Every valley shall be raised up, every mountain and hill made low," the Voice says. "The rough ground shall become level, the rugged places a plain."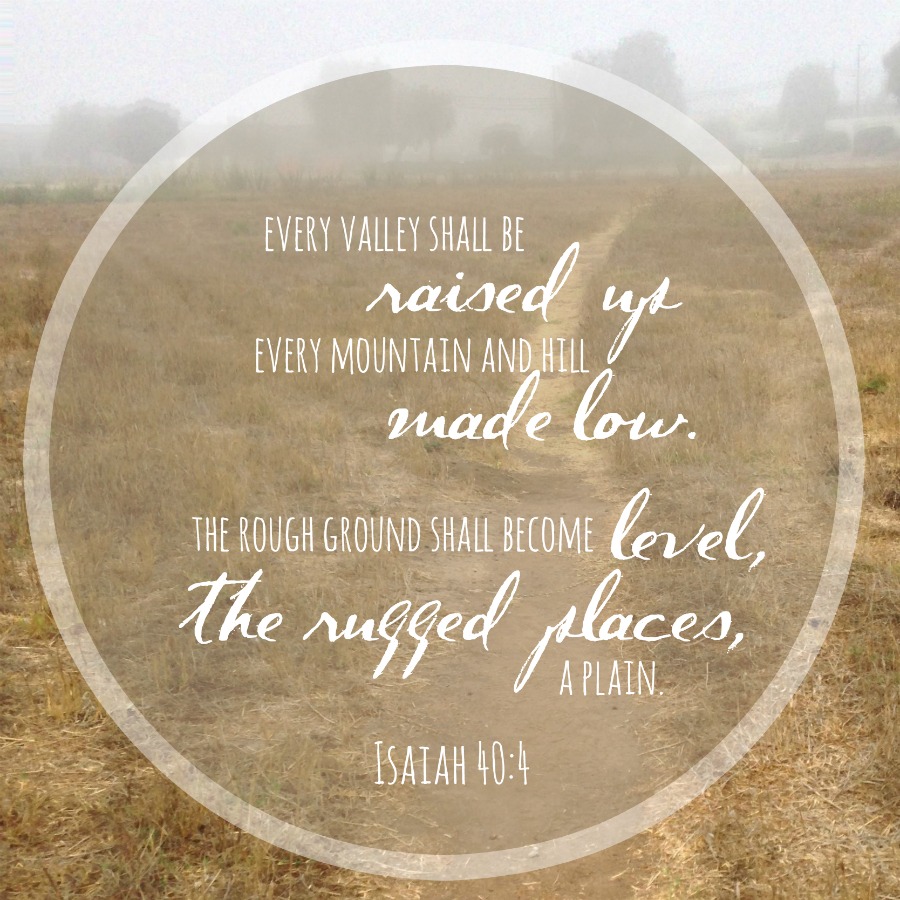 The System is leveled by Jesus' coming, this verse seems to say. There are no tiers when it comes to the Kingdom of God. God's grace is the great equalizer. It knocks us down and lifts us up all at once. It makes us a plain. A path. A way in the wilderness, leading ever toward the radiant love of Christ.
I'm sitting here in the tree-lit heart of my home at the beginning of Advent thinking about this verse, and about how the world is a mess right now. Doesn't it feel like the world is a mess? Of course, it's always been a mess, it's just that sometimes the fog seems to part for a moment and you can see it so clearly: how much is broken, how much work there still is to do.
I've found it very hard to write this month. I had joined the National Novel Writing Month phenomenon and was trying to crank out a novel, but I petered out around the election. The world shifted in an unexpected new direction, and the hatred that this shift knocked loose in our nation rooted me to the floor.
Suddenly, writing a novel seemed like such a colossal waste of time. I ought to be teaching English to the refugees. I ought to found an organization of my own. I ought to do something, do something, do something BIG.
Suddenly this month, the Tier thing felt very real again. Sitting at my table, trying to figure out the inner workings of an imaginary character, I felt like I might be at about a Tier 8.
But reading that verse today, I remembered: the mountains go low, the valleys go high; the tiers are an illusion, an invention of my own warped ego. There are no faith heroes and no tiers. There is only you and me. All of us laid low and raised up by grace. All of us doing our very best.
*
It is Giving Tuesday today – the day at the end of all the frenetic shopping activity (Black Friday! Small Business Saturday! Cyber Monday!) when the nonprofits and shelters and soup kitchens and ministries hold out their pails and hope you have a little bit left to give to their work.
I usually have one of two reactions to people asking for donations: first, an exhaustion to being asked again to dump money I don't have into the great black hole of Need. And second, a sudden flash back to writing those support letters, to pitying those who only gave money. "More. We need to do something more than give money!" my inner 14-year-old World Changer cries. And so I do nothing but stew in my own ineffective guilt (and avoid my unfinished novel).
But it's Advent.
We are preparing the way of the Lord, raising up every valley, making low every mountain, flattening our own tiered hearts.
There is no just here. No only. The solitary thing that Jesus talks more about than money is the Kingdom of God, which means something. It means that there is power in the small act of giving your money. There's something about it that's intrinsically tied with our hearts, and it matters.
There is no not enough. There is only the ordinary extravagance of obedience.
*
Reader friends, this Giving Tuesday, if you're feeling as bowled over by the broken world as I am, I'd ask to you to please consider giving to World Vision.
I've always liked this organization, but I fell head-over-heels in love with the work they do on my trip to Armenia with them a couple winters ago. Rather than trying to save one child or person or family, World Vision works to rehabilitate entire communities, empowering local people to use their gifts and talents to change the world.
On my trip, I watched teenagers who came from poverty working to eradicate it in their own communities by building libraries and hosting puppet theatre and organizing clothing drives. I was served food by housewives who had learned to cook and then started a catering business. The whole thing was so beautiful…and it was so encouraging to me to know that I didn't have to make Armenia my thing. I didn't have to take it on as a cause. By giving just a little money, I was empowering the people who already loved that place with all of their whole, broken hearts.
For today — Giving Tuesday — only, any gift given to World Vision will be generously matched with a product donation from Thirty-One Gifts up to $2,000,000, so any donation you make will have twice the impact for helping families in need around the world.
The Thirty-One Gifts donation of product includes items like apparel, thermals, and totes. Last year, the Thirty-One Gifts blankets that were included in their Giving Tuesday match were used in World Vision programs around the world to keep infants warm and healthy.
You can choose any item to donate through World Vision today, but if you want to make a direct donation to support new mothers and their infants, I recommend the New Mother and Baby Kit.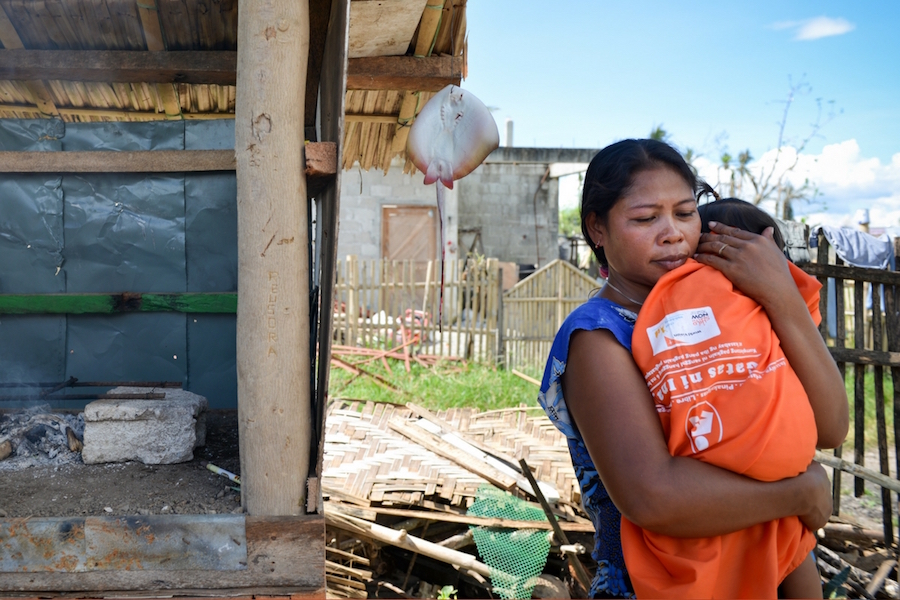 It's Giving Tuesday, and Jesus changed the narrative. And one of the ways that we begin to finally change that narrative in our own hearts too is to write the check, to send the money. We continue to do the work of our ordinary lives. We write our books and go to our cubicles and teach our students and nurse the sick. And while we do that, we give our resources, however meager they may feel. We let ourselves be moved by the giving.
It's not about tiers. It's not about us being a hero. It's about us becoming an indistinguishable part of the river of God's love, pouring out over the broken world, making it new.