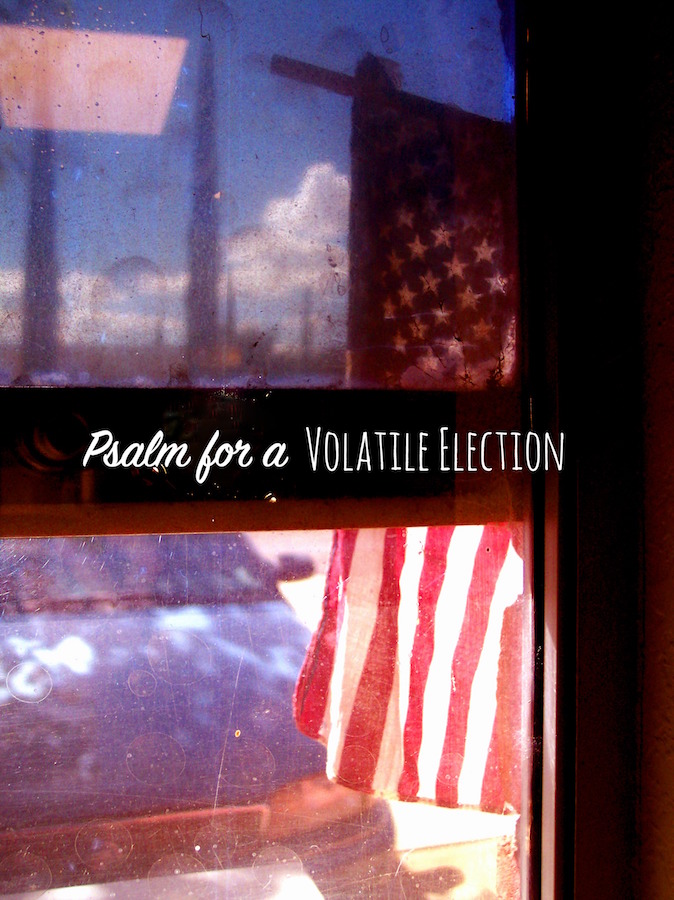 God of the refugee and the victim,
Of the dismissed and the dismayed,
and of this fractured and fractious nation:
To you we pray.
Forgive us.
We are standing in a pit of our own making.
Evil men have turned bombs and bullets on the innocent…
and they are guilty.
(Bring justice, O Lord.)
But so are we, who let fear strip us of compassion –
Who walled off our hearts long before there was any of this talk
of building a Wall.
(Have mercy, O Lord.)
We have turned our eyes toward that which glitters,
and it has made us blind to the knife-sharp edge beneath –
the one prone to slit the neck of the homeless and the homely
and call it progress. Make America great
Again.
Forgive us for believing we were ever great
when we have always, only, been dust.
When it is only your breath inside of us
that makes us live.
We have elevated celebrity, made an idol of fame.
We have given our hearts to a cruel master,
and now we find ourselves enslaved by our own selfishness.
Merciful Lord, remember us, caught
at the volatile center of an election,
at the tipping point, at the edge,
unsure how to stop it, how to vote
justly
to love mercy
to walk humbly with our God.
Give us wisdom.
Open our eyes to see
beyond the glitter and glare.
Open our ears to hear
the truth beneath all of this
political bluster,
the violence simmering beneath all of this
"locker room talk."
Father of the orphan and the refugee,
Protector of the violated, of the assaulted:
Home of the homeless,
Gate in the wall:
Rescue us from the evil of would-be leaders
And of our own hearts.
Nations rise and fall,
And still, you are God.
But please – keep us from the fall.
Your kingdom stands forever;
No evil can come against it.
But still – keep us from evil.
You are God of the whole big world…
and you are God of the United States of America –
of these waving fields of grain
of strip-malls and superstores
of our failing, fighting hearts,
forever loved by You
in spite of it all.