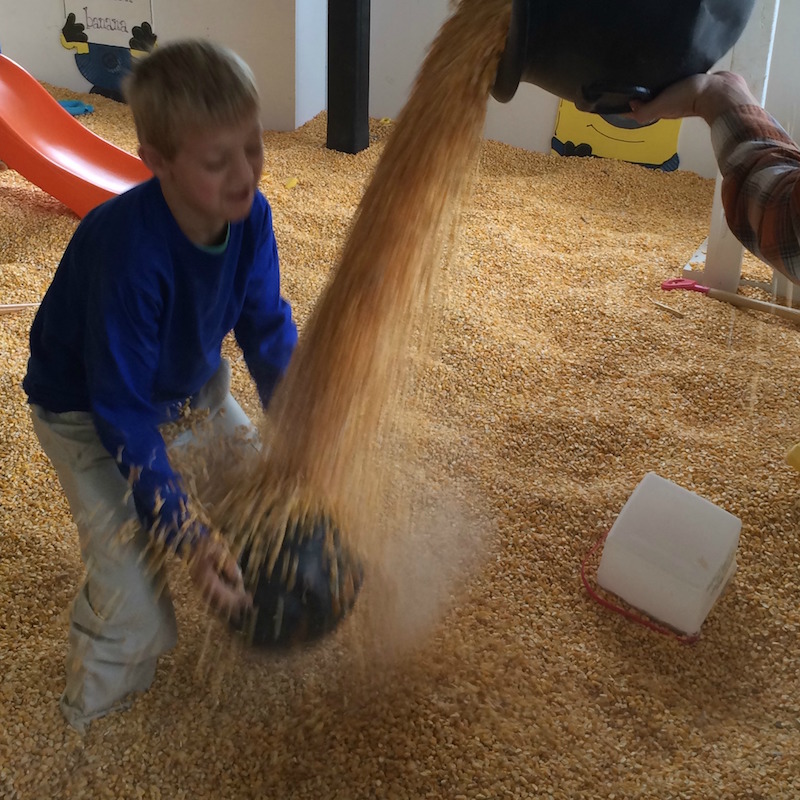 "We can't round up enough containers to hold everything
God generously pours into our lives through the Holy Spirit."

Romans 5:5 MSG
Every year, in the fall, we go Pleasant Valley Apple Orchard, off Route 8. It's about 45 minutes away from our home, just past the Hazelden Treatment Center where celebrities come to get well. People like Chris Farley, who once looked at the shelf of liquor behind a bar and asked the friend sitting next to him if he ever just wished he could just drink it all.
And this is addiction, isn't it? Life itself has become too much, and also, somehow, there is not enough. You could drink the whole shelf of liquor, and it wouldn't be enough to fill the empty space.
Brennan Manning, one of my favorite writer-priests, was there too, at Hazelden, a long time ago. When we drive by the tucked under facility, I always think about him. I think about myself, still taking antidepressants all these years later. I think about the way my own mind tilts toward the Void, the way I'm so prone to see it, and I feel a solid kind of kinship for the people in that place.
I think about grace and healing and how hard it is, sometimes to believe that the world is full of anything but emptiness.
*
We have been going to the apple orchard near Hazelden for years now. The year we discovered it, Liam was a six-month-old bowling ball of a kid, jammed into the Baby Bjorn on my chest. Now my boys are big. In school. They feed the resident baby chicks bits of straw that they find on the ground. They run ahead of us, down the big hill. They pick apples without help and eat them whole.
There are apples all over the ground, under the trees. So many apples that there's no way to count them. It's the same every year, and every year it surprises me. The abundance. The waste. The abundant waste.
There are too many apples for the tree to sustain so it drops them, and they lie there in bruised and rotting piles, feeding the bees and the bugs, disintegrating imperceptibly into the soil.
They sell the apples by the pound at Pleasant Valley Orchard, so we pick ten. Ten out of what feel like millions. How do you choose? How do you stop? Too much, too much, too much.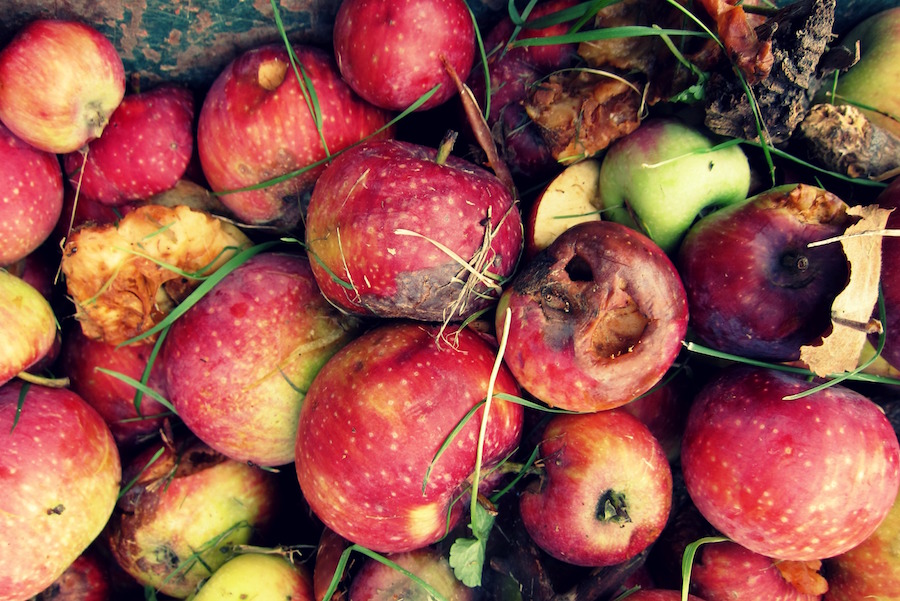 Later, we follow a roadside sign to a pumpkin patch we've never been too – acres and acres of pumpkins, pick your own for $4 each. In the big barn, there are crates and crates of them ready to cart to local stores. In one spot, they have assembled the most giant of the pumpkins – pumpkins so big and fat and heavy that you can't lift them in your hands – and my kids play hide and seek in and among them, disappearing in the abundance.
So much has already been pulled up from the ground…and still, the earth is full of pumpkins. There is no way that they will all get taken before October fades into November and the first winter frost.
I am standing on the path between the apple trees, and then, later on the path between the pumpkins, slack-jawed at the bounty. Too much goodness. Too many gifts. Too much to hold, no matter how many containers you round up.
And I hardly know what the word blessing means anymore. It has been clichéd and hashtagged and instagrammed to its own #blessed death.
But standing here, watching my husband pour pails of corn kernels into my son's waiting hands, I think it must look like harvest season.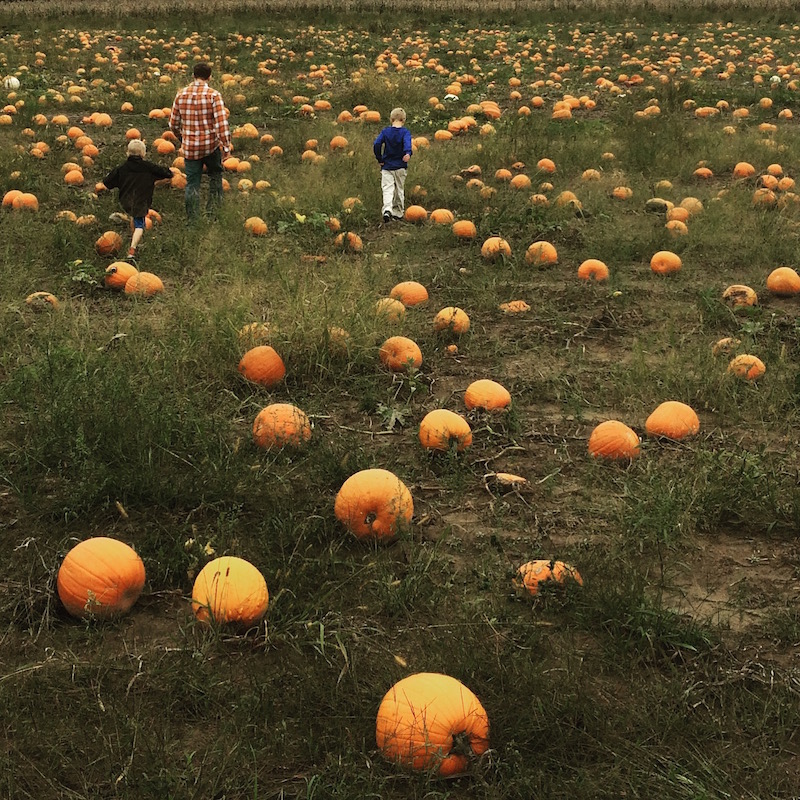 There is a worship song that begins, "All of you is more than enough for all of me."
They sing it, sometimes, in my church, and I don't always join in. I don't know how to sing those words most of the time without feeling like a fraud. Without feeling my own hollowed out places throbbing. Because even though I believe that I am filled to the tip-top with the love of Christ…I still so often find myself thirsty for more.
Do you ever wish you could drink it all? Chris Farley said.
It's fall, and the days are getting shorter. I'm prone to Septembering, to feeling the impending cold in ways that other people don't. The world is too much for me sometimes. The emptiness is too much.
And yet.
There are apples all over the ground. Pumpkins as far as I can see. So many corn kernels in this corn pit that my children are almost entirely buried in gold.
Too much too carry. Too much to keep. So much that you have to let fall through your hands because you can't round up enough containers.
And it's not "more than enough." It's too much.
It's a feast, a fortune.
The honey crisp apples are ripe for the picking. There are more pumpkins than anyone could carry.
The corn is coming out the cuffs of Dane's pants all day long. We find it on the couch long after he's gone to bed, laying there like a promise: a reminder that God is here, and that the world is full to the tip top of his goodness.
Drink of the abundance, as much as you can.
Find yourself, at least for the moment, filled past the tipping.