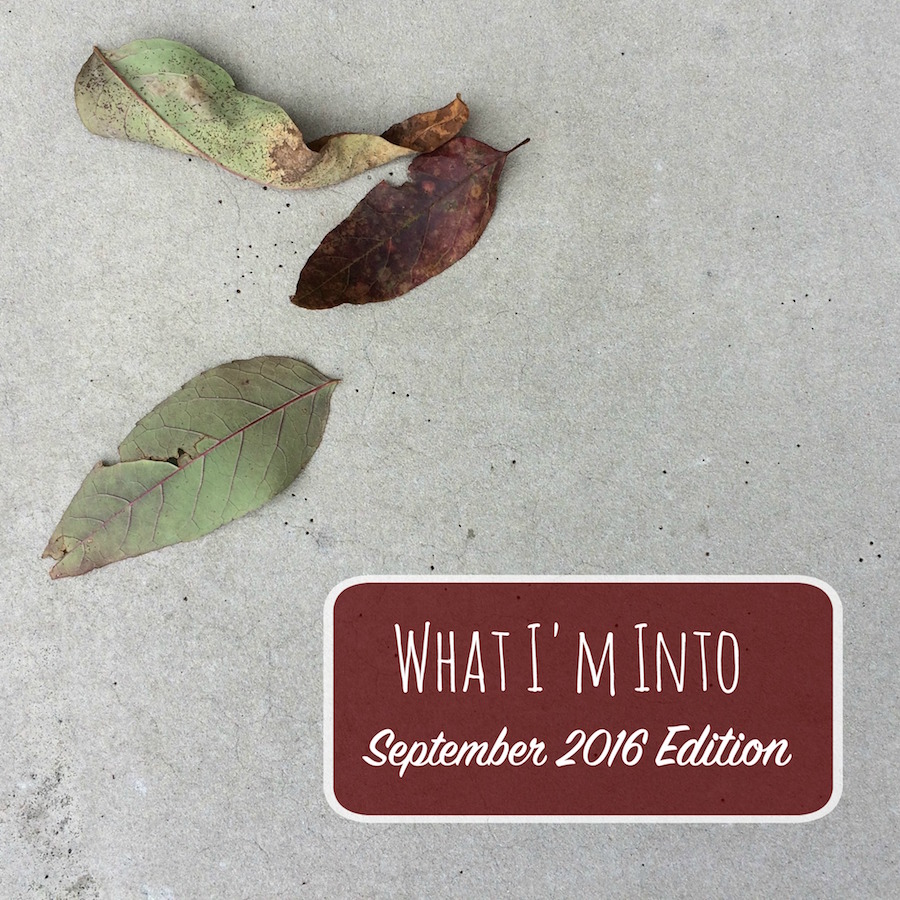 I sort of imagined that once the boys went off to school all day, I would automatically know how to use my time. I'll get so much done! I thought in those end-of-summer days, when I was pinning posts about daily routines and how to be more productive.
I have had nearly a full month of quiet days, and I am baffled at how unproductive I've been. I'm amazed by the way that time shifts and moves and fills — those long quiet days where I'd planned to work steadily are so often split and fractured by the unexpected and unplanned. I shouldn't surprised at the ways that my time must continue to be broken for those I love…but I kind of am.
In addition to the unwieldiness of my time, I'm finding that it's really no easy thing to transition from long days with small children where very little really gets done…toward productivity. Professional motivation is a muscle that I've flexed for only small increments of time over the last several years. It's taking me time to learn how to realign my days, to keep my butt in the chair, to keep doing the writing when there is laundry and dishes and lunches and errands…when it would be so easy to build a life out of busywork.
I like to think I'm getting there. But who knows. Give me another month.
What I'm Reading:
I only managed to finish three books this month…but it's not because I'm slacking. It's because I'm reading this: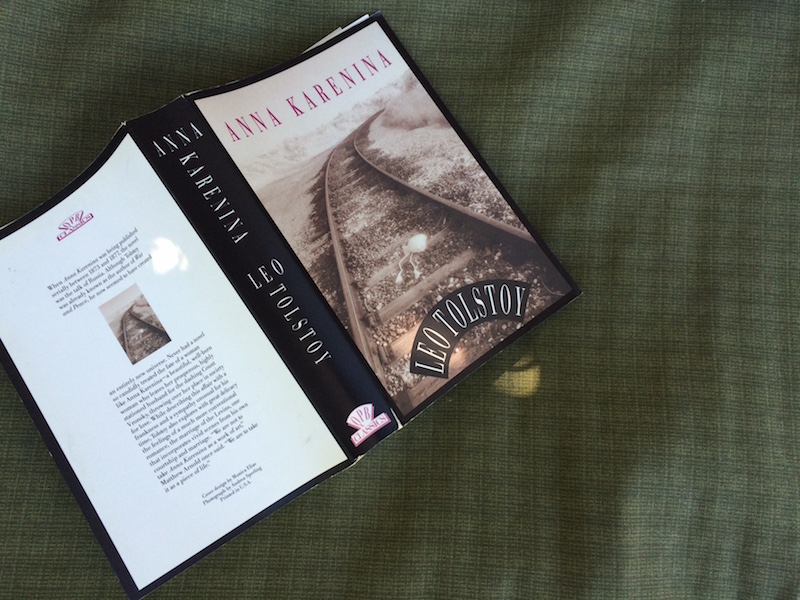 Yes. Something about fall and back to school inspired me to read a classic that I should have read in school. And I have never read Anna Karenina. So I'm tackling this giant, 900-page work of Russian literature, which is really cutting into my book totals. (I think it will be worth it though. It's kind of fantastic.)
However, before I started down this rabbit hole of Russian lit, I did manage to read these three books: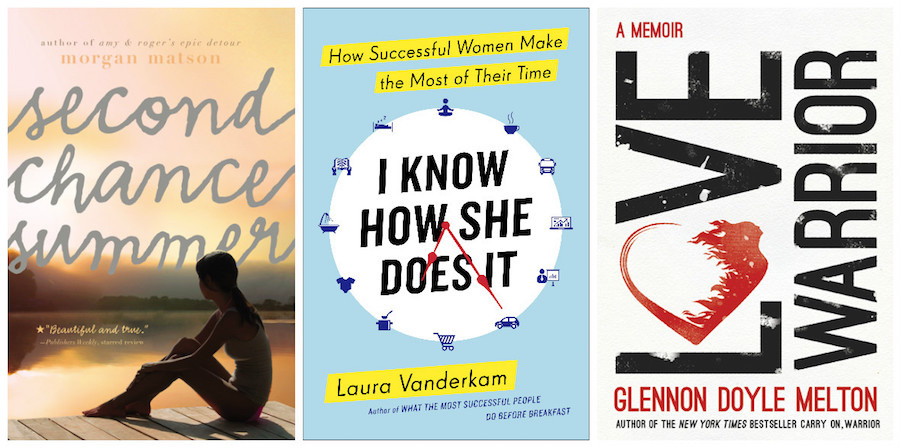 Second Chance Summer, Morgan Matson: I think I must have bought this book once when it was on sale for Kindle. That's the way I acquire most of my Kindle reading. I read this when I was getting ready to say goodbye to summer and all of its various stories. (Also I love YA lit.) I appreciated the way that this book explored the small regrets and fears so common when you're young…all within the context of a really big, traumatic life event — a parent dying of cancer. The weird truth about life is that those big, life-shattering problems don't negate the smaller (but still kind of giant) problems of being seventeen…or thirty-three. You still have to figure out how to live your life when it's falling apart, and I love it when novels explore this tension. I will admit, this had me sobbing.
I Know How She Does It, Laura Vanderkam: I really loved Vanderkam's first book on time management, 168 Hours: You Have More Time Than You Think, and so I picked this one up from the library as I was thinking about using my time in this new stage of life. What I love about Vanderkam's work is the way that she constantly questions the narrative that none of us have any time. With examples from successful women, she gives tips on how to have a more full and productive life. (It should be said that her book is very slanted toward the middle/upper-middle class in a way that sometimes made me uncomfortable. I'd love to see her explore time management for those who don't have the luxury of white-collar jobs or the ability to work from home.) Still, it's worth reading, and I thought about picking up a copy of this for all of the stressed-out, overworked moms I know…who are legion.
Love Warrior, Glennon Melton: This book ripped me open. I listened to it on Audible, and it's read by Glennon herself. It felt like such an intimate experience to me, listening to Glennon's exploration of self and marriage and all the ways we try to keep ourselves from sadness. While I've always loved her blogging, Glennon's first book, Carry On, Warrior, fell a little flat for me. So much of it was repurposed from her blog, and it seemed that she was writing around something to me, rather than into it. Now I know why. Because she was living this book. She was figuring out how to live through really uncertain times, and to me, it speaks of great wisdom that she waited, that she didn't write it as it was happening, but only now, when she has come to some resolution. Though I don't always agree with her theology, I find Glennon Melton to be a profound and important voice in the conversation of what it means to live a life of faith and love. Buy this.
What I'm Watching:
I'm beyond glad that Fall TV is back. I'm watching Grey's, of course, along with Kristen Bell's new show The Good Place, which is hysterical. Andrew and I are loving This is Us so far, and we're keeping up with the gang from Brooklyn Nine Nine. I'm interested to try American Housewife when it starts up next week. The preview looks awesome.
I may or may not be watching Hallmark's fall lineup of sappy movies. Most recently, this included one in which a woman chained herself to a tree in the city square to keep it from being cut down by the handsome contractor. I bet you can't guess what happened.
What I'm Listening to:
Spotify's Discover Weekly Playlist. I realize it's unimaginative. I realize I'm letting the computer think for me. I don't even care.
Other Things I've Been Into: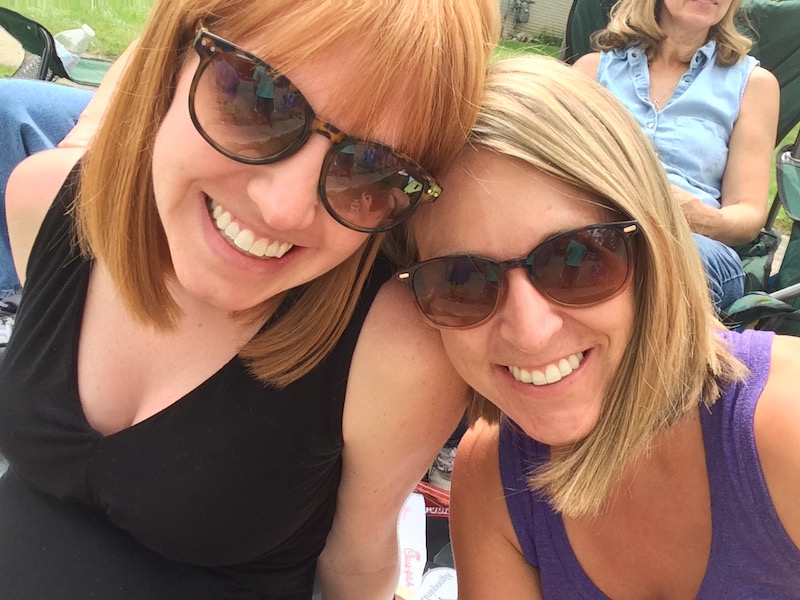 Baby girl stuff! My little sister is expecting her first baby this fall, and it's a girl. As a dedicated boy-mom, I've never had the joy of selecting from the copious cuteness of the girls' section. Tiny leggings! Tulle! Headbands! It's going to be a problem.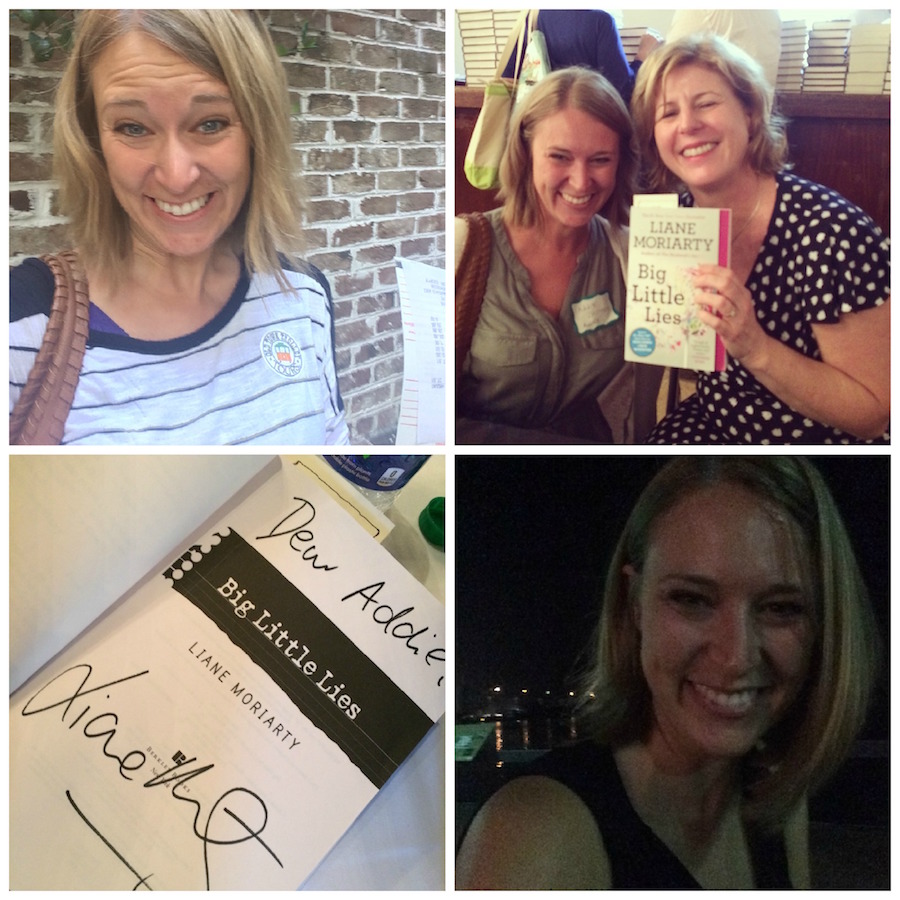 Savannah. I had the opportunity to go to Savannah this month to attend a reading event put on by She Reads. It's not the kind of event I usually go to, but as I begin to dream about what's next for my writing life, I wanted to spend some time with the novelists and their readers. I wanted to learn about what writing looked like for them, how they got their ideas, and what it meant to delve deep into the world of imagination rather than into the detritus of your own life.
I had a great time getting to know authors like Marybeth Whalen, Kelli Stuart, Ariel Lawhon, and Tosca Lee. I also got to hang out a lot with my friend Anne Bogel (aka Modern Mrs. Darcy), who graciously agreed to room with me, and I got to have a conversation with the fabulous Liane Moriarty.
I don't know if the conference gave me any specific direction, but there was something very inspiring just about being around writers in such a beautiful historic city. I took a tourist trolley alone. I took notes because I'm a writer nerd and can't help myself. It was lovely.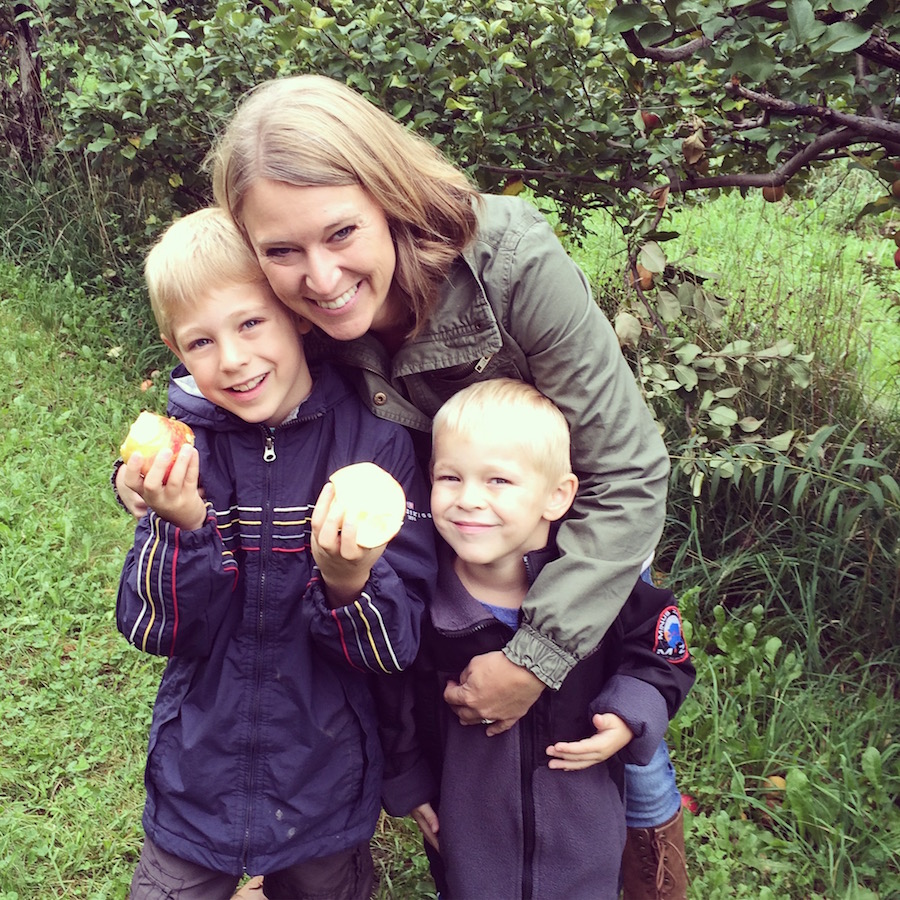 The beginning of fall. Fall can be a complicated time for me. It's beautiful and colorful and astonishing in Minnesota this time of year…but it also heralds hard new life changes (both kids in school!) and the shorter days. Dark mornings are particularly tough for me, since I get up early to write, and these have started in earnest already, even though Daylight Savings time doesn't end for more than a month.
Still, this month has been perfect. Cool in the mornings, warm and sunny in the afternoons. Last weekend, we went to our favorite apple orchard and to a pumpkin patch. It's time for soup and homemade bread. It's time to imagine what happens next in all of this colorful, bright letting go.
Blog and Book Stuff:
This month, my blog officially turned 5 years old. I wrote about my littlest son letting go of my hand to go to school (sob!). I also commented on Joshua Harris' recent I Kissed Dating Goodbye "Apology Tour" and answered a question over at Off the Page from a girl who wondered how to get her boyfriend to believe that clinical depression is real. So basically, I've been all over the board.
I sent my first newsletter in a long time yesterday and hope to get these out more regularly now. I'm shooting for once a month. I haven't come up with anything fantastic to give away yet for people who sign up, but I'd love to connect with you in this way if you're interested. Sign up in the side-bar!
As always you can connect with me via Facebook, Instagram and (in a pinch) Twitter.
Linking up as always with Leigh Kramer…who is MOVING TO MINNEAPOLIS! So excited.
What have you been into this month?