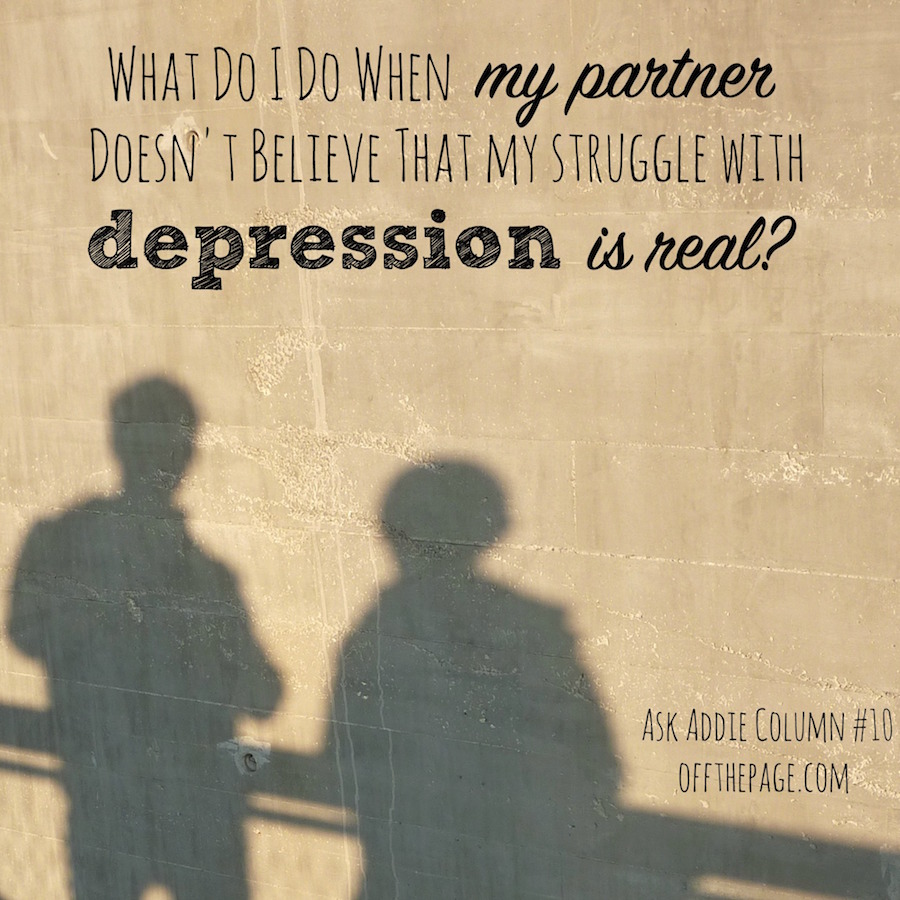 Today's "Ask Addie" post at Off the Page has to do with being in a relationship with someone who doesn't understand or acknowledge your struggle with clinical depression.
What do you do? Is there a way to make them understand?
How do you move forward?
My answer has to do with naming your depression and with choosing your own wholeness. Read it here!