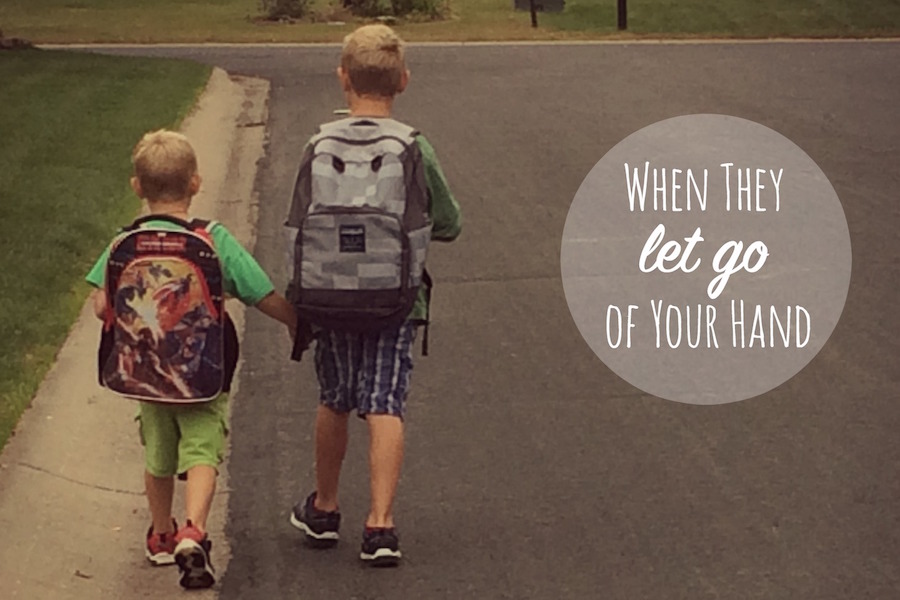 There is an episode of Grey's Anatomy in which resident surgeon Miranda Bailey drops her son, Tuck, off on his first day of kindergarten. When she comes back to the hospital, she's out of sorts all day long.
Richard, the hospital chief (is he still the chief in Season 9? I can't remember) finally asks her what's going on. And she says tells him. "Tuck let go of my hand."
"I was, you know, ready for the tears and the goodbye, and how hard it was gonna be," she continues. "and he just let go of my hand!"
It was a little bit like that with Liam.
This boy, he was born brave – fearless, even when he could do with a healthy dose of fear. He is the child of mine who has been in the ER more then five times, every time for stitches or for flinging himself down some stairs. He has been ready for Kindergarten for weeks. Months maybe.
When the bus pulled up to the bus stop, Liam could barely be bothered to give us a hug goodbye. He ran up those stairs like it was no big thing, and we just stood there, waving, waving, waving, until the yellow bus turned the corner and drove out of sight.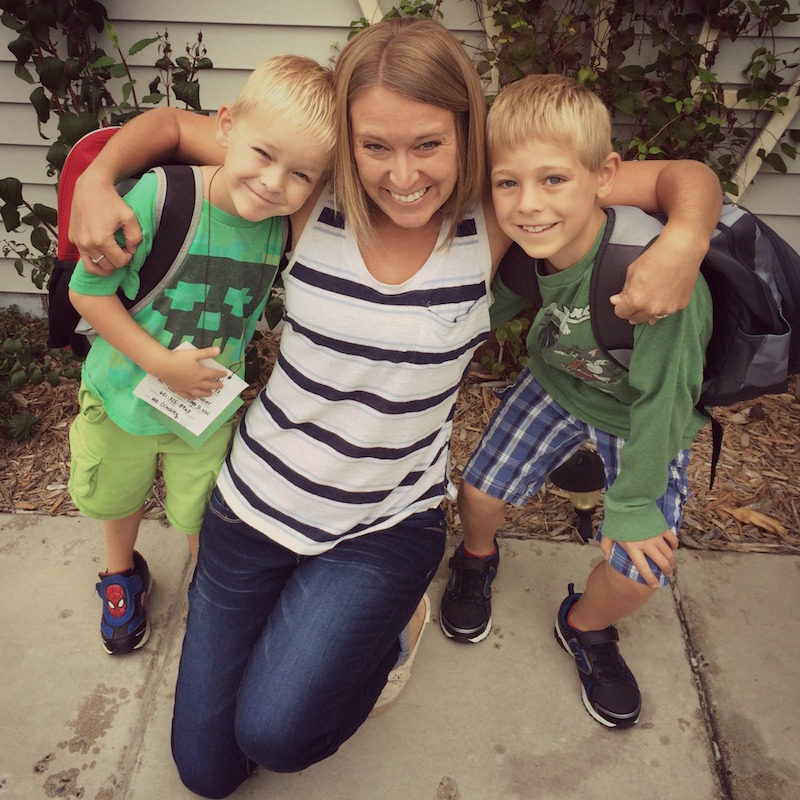 The house is so quiet.
I have been a stay-at-home-mom for seven-and-a-half years now. So many years of car seats and diapers, of singing songs in a circle in early-childhood classes, of cramming writing into early mornings and naptimes, the drone of Dinosaur Train or Curious George my background music. So many years of holding their hands.
It is remarkable how unremarkable it is when your entire life shifts.
You walk back into the house. You sit down at the kitchen table in front of the computer to work. Everything's the same. Everything's different.
One minute it feels like loss, and the next it feels like freedom, and everything is swirling together in the quiet kitchen as I sit here, listening to the low hum of the refrigerator, the sound of clothes in the dryer.
"You know what happens when someone lets go of your hand?" Richard says in the show, after Miranda is done with her tirade about how no one needs her anymore.
"You get it back."
The young child years are over for me now, having disappeared imperceptibly into the elementary school years. I almost can't believe it, and I'm not used to the feeling, yet, of having my hand back. There is so much I can do now, so much I can choose. Now that they don't need me quite so much, I can hold other things. And this is a beautiful, hard, necessary thing.
The seasons change, the school bus comes. We let go of each other.
It is an act of love, this releasing. He will get to grab on something new, this boy with his Ironman backpack and his mismatched clothes.
And so will I.