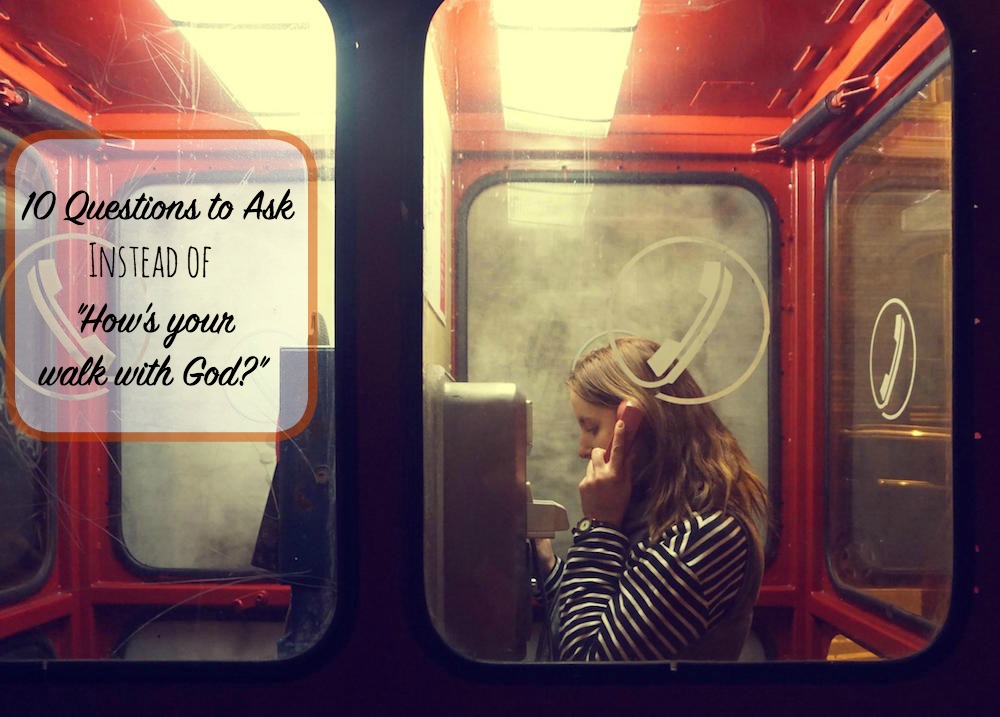 "Intense listening is indistinguishable from love, and love heals."

~ Kenneth Blue
Several months ago, I started meeting with a spiritual director.
The first week of every month, I go to her office, and she lights a candle to recognize that God is here with us. And then we begin.
Sometimes we talk a lot. Sometimes there is a lot of quiet. Most of the time, I cry, and it's not because I'm having some profound emotional experience or because I feel God in that way I used to think I had to.
It's because I feel safe. It's because I don't have to pretend.
I come to these sessions all twisted up and preoccupied, mostly not sure what I need to talk about. And my spiritual direction's gentle, purposeful questions are like soft, solar lights on a pathway, inviting me into the presence of God.
I leave those sessions not with a sense of my inadequacy or an armful of suggestions…but rather a sense of my belovedness.
*
This past month, I've been reading a book about spiritual direction by Alice Fryling called Seeking God Together: An Introduction to Group Spiritual Direction.
I'm not sure yet, if I am ready to start my own spiritual direction group…but I picked up the book because the process has been so life giving to me, and I wanted to find ways to integrate that kind of attentiveness into my existing groups and conversations and church experiences.
In the book, Fryling writes this:
"In spiritual direction, we look at the truth of our present situation and experience.
The question asked is not 'What should be happening in my life?'
but 'What is happening in my life?' We look for God here, now, because the place
we are in in our lives is the place where we find God."
It's a subtle shift in language, but an important one. After all, there are a million miles between what should be and what is, and so many of the Christian Living books and blogs and music and "devotions" out there focus on the former.
Believe me, I'm acutely aware of all of the ways I'm not measuring up. I don't need seven simple steps toward a vibrant spiritual life – seven more ways to fail. I don't even really need an "accountability partner," that churchy staple – to ask prod me toward more intentional time in the Word and in prayer.
I do need people to ask me questions and to move alongside of me in my spiritual journey. But I need those questions to be asked with exceptional gentleness and care, without agenda, making room for me to recognize that God is already here. God is already at work.
I think this is something that each of us needs, but it's particularly important for those like me, who are coming blinking into adulthood from blinding-bright, "on fire for God" spiritual adolescence, where performance and spirituality were so tied together. We are hyperaware of the inherent expectations in loaded questions like, Are you reading your Bible? and How's your walk with God?
We need to be asked better questions if we are going to re-engage with our faith in any meaningful way. Questions that focus not on what we are doing or not doing…but what God is doing.
After all, the healthy, whole spiritual life is not about hustling to read the Bible more, pray more, be more, try harder. It's not even about feeling God – a lesson that I have to continue learning and relearning.
It's about attentiveness. It's about recognizing God, as Alice Fryling says, here, now – in what is actually happening in my life.
*
So what does that look like?
If we're not going to ask "How's your walk with God?" in that off-handed, expectant way that we're used to, what should we ask? If we're going to be mindful of not offering suggestions and tips, what should we offer instead?
One of the great gifts of both my own spiritual direction experience and of this book I'm reading has been finding a different language for interacting with others in their spiritual journeys – and for interacting with my own.
Most of the time, it's a simple tilt of language – away from performance, toward the heart.
For example, instead of asking "How's your prayer life?" – which requires your friend to make a judgment on whether he is succeeding or failing, praying enough or too little, connecting with God or not – try asking this:
"What is prayer like for you? What kind of prayer is most appealing to you?"
Instead of asking "Are you doing your devotions?" which invites shame and discouragement if the answer is no, try asking your friend:
"How is it for you when you read the Scriptures?"
With this simple language shift, we move from judgment to curiosity. We invite our friend deeper into her own heart; we give grace for where she is rather than suggesting that she do more, be more, try harder.
Alice Fryling's book is filled with dozens of life-giving questions, along with so much wisdom about seeking God with others in a gentle and purposeful way. I'd encourage you to pick it up and read it.
When it comes to asking better questions though, these ten, found in her book, are a great place to start:
What is something you desire in your life these days?
Who in your life (past or present) has given you a taste of God's love?
When or where are you most likely to be aware of God's presence? When or where are you least aware of God's presence?
What do you think God feels [or thinks or is doing] in you as you experience this situation or relationship?
How is your view of God changing because of this experience?
How would you like God to help you in this?
How do you think God is inviting you to respond to this?
How would you like to experience God in the next few weeks?
What would be helpful to you right now?
I think about the friend I wrote about in my last post, the friend whose Christian college roommate asked "How's your walk with God?" right after a close cousin had committed suicide. It sucks! My friend said — and then received a boatload of suggestions to improve it. I know she left feeling defeated; I imagine that her well-meaning friend might have left feeling that way too.
How might have that conversation been different if the roommate had asked, How would you like God to help you in this? Or What do you need Jesus to do for you?
And when I say, Ask better questions, sweet pea, this is what I mean: ask with grace, ask and then listen.
Ask knowing that it's not up to us to direct one another's lives…but rather to help make space for them to meet God.
Ask with grace and with care. Ask with loving, transformative listening.