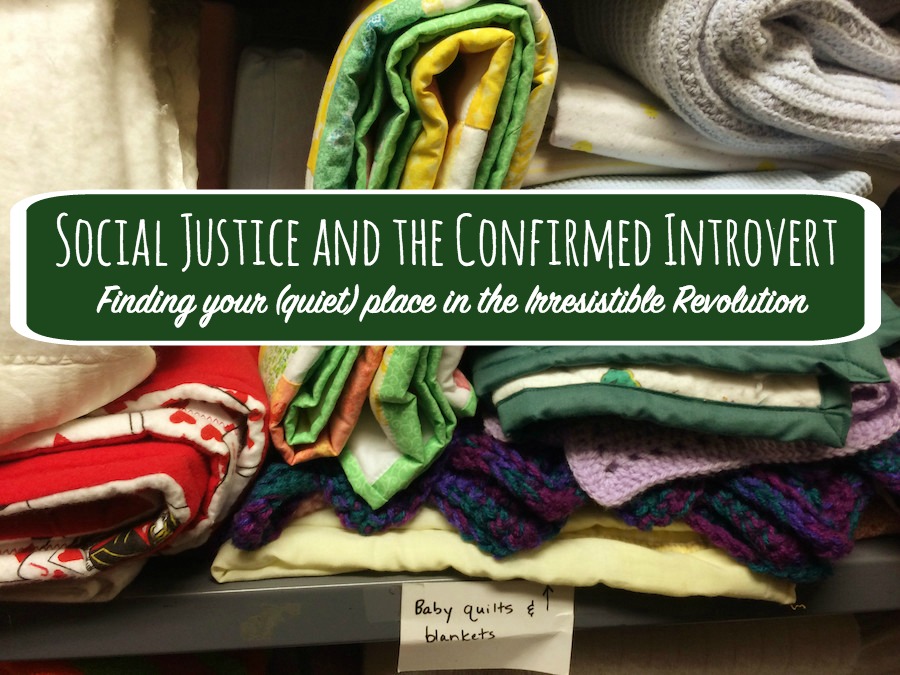 I've been reading an early copy of my friend D.L. Mayfield's gorgeous new book Assimilate or Go Home: Notes from a Failed Missionary on Discovery Faith, which comes out in August. She has worked extensively with the refugee community and has influenced my journey when it comes to the upside-down Kingdom of God…and my role in it.
I've been wanting to share with you for a while about my work in the donation room at Arrive Ministries — an organization serving immigrants and refugees here in the Twin Cities of Minnesota — for some time now. And as I read this book, it seemed like a good time to process some of my thoughts about being an introvert and figuring out how to approach the service work that seems so tied to the God of love and justice and mercy.
So I wrote this piece about Shane Claiborne and his irresistible revolution, about finding a way to join in the complex, messy hard beauty of the upside down kingdom while still honoring the part of my soul that desperately needs space, rest, alone time, and quiet.
The post went up at Sojourners late Friday afternoon. I hope you'll head over there and take a look!