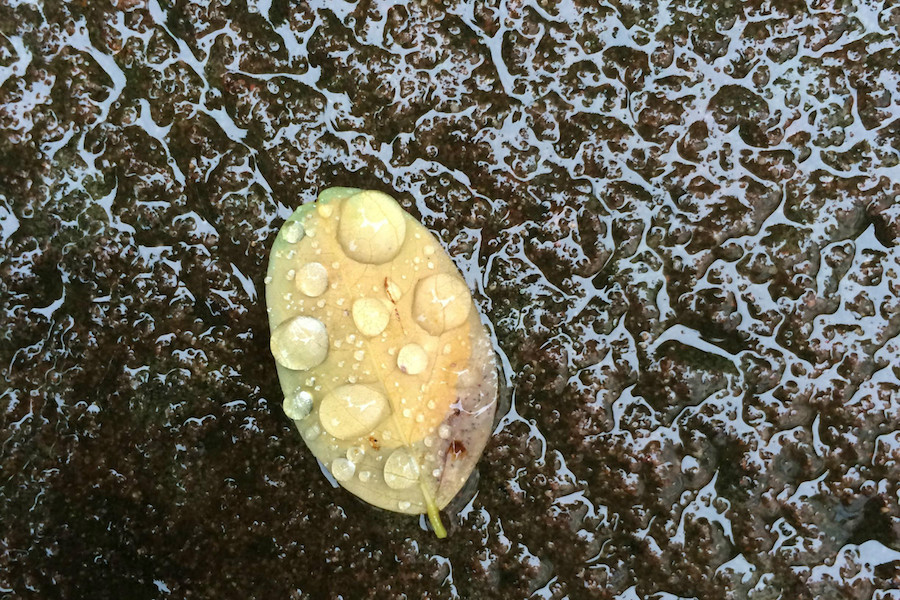 It's April in Minnesota, and everything is cold and wet and growing.
There is a head cold moving through our family, and I am going on Week #3 of headaches and congestion and Nyquil and asleep by nine. This is mostly why I haven't been writing much on the blog this month. (Even as I type this, it feels like half of the words are getting lodged in the stuffing that seems to be filling the inside of my head.)
The cold is just one of the things that have made this years' transition from winter to spring seem difficult and unpredictable. Our brand new baby magnolia bloomed beautiful for about a second – and then four consecutive days of cold rain stripped it bare. The white petals are pressed brown now into the driveway, next to the beached worms wriggling desperately toward the soil.
I'd forgotten how hard spring can be.
And of course, as it so often seems with me, my internal landscape seems to be synched up with the seasons turning around me.
My book came out a little over a month ago. The initial stress and angst and fear have passed along with the March snowstorms, but I'm still very aware that release is a process.
To move a book into the world, you have to stay present with it for while. You have to attend to it. It's less like releasing a balloon into the sky, more, I imagine, like planting a garden.
Not that I know all that much about gardening.
The most I've ever managed is the plunging of already-started herbs into our big green planter. I am no gardener, and what I know about seeds and earth and the ways that they combine to create beauty and goodness and nourishment is miniscule.
I finished the most beautiful book this month by my friend Christie Purifoy: Roots & Sky: A Journey Home in Four Seasons. In the book Christie cultivates and tends to her new home, planting seeds at the right times, believing that they will grow.
Before I read her book, I had only the vaguest idea that you planted different things at different times of the year. I know about as much about tending to growing seeds as I do about tending to a book. My book.
For all the Book Marketing 101 articles I read online, I still feel like I'm missing that essential knowing. The proverbial "green thumb." Whatever marketing gene people have that makes it feel natural to reach into different places and plant your words, your work, your ideas there…I don't have that. I don't know what time of year you're supposed to send out your press release. For all of my efforts, I still suck at Twitter.
*
Is it weird to write a blog post about my struggle with book marketing?
Does it seem like a pathetic ploy? Like a whining, simpering plea for you to buy my book?
I don't mean for it to. But I also don't know how to approach the page except for from exactly where I am.
And where I am is the cold, tempestuous spring of my second book release.
Certainly you don't have to be a writer with a newly released book to feel this: the long, exhausting work of faithfulness. Live a great story, all the big bloggers are saying, and it sounds glamorous enough until you realize that so much of this is this plodding, frustrating, invisible fidelity to your dream, to your calling.
There is nothing sexy about it. In the movie of your life it would be left on the cutting room floor, or set to a Death Cab song and made into an inspiring montage.
No one wants to watch this part: The writer spends five hours alternatively looking out the window and writing sentences on her computer for an essay that will hopefully, maybe, help a few more people find her book. Halfway through, she has to take a two-hour break to write web copy for a collection agency. Because the dream, for all of it's come-true-ness, does not actually pay any kinds of bills.
And what I'm trying to say is that even though I'm not a gardener, I understand that so much of bringing something beautiful up from the earth is dirt and weeds and sore knees and prickling, half-asleep toes.
There is a part that you must do – a piece for which you are responsible for. But so little of the growing is actually up to you, in the end.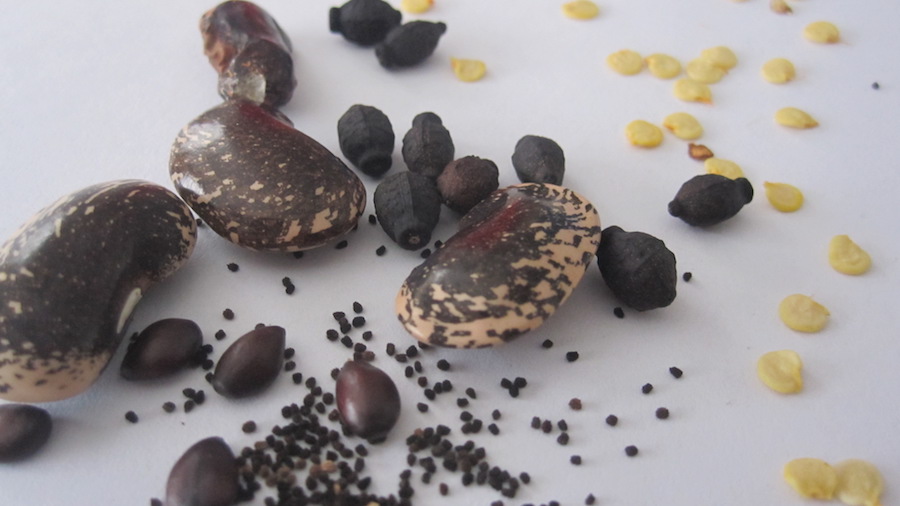 In the fall, as my book transitioned from my hands to the hands of the marketing department, I read Luke 13:18-19 in my reading from Phyllis Tickle's Divine Hours prayer book. In the prayer book, she uses the NJB version of the Bible. It's a version I've never heard of, but which translates the following verse as such:
"Jesus went on to say, 'What is the Kingdom of God like? What shall I compare it with? It is like a mustard seed which a man took and threw into his garden; it grew and became a tree, and the birds of the air sheltered in its branches."
I was stopped by the verb used in this version. Threw. I've never seen it written like that before, and I haven't seen it since.
He threw the mustard seed, the Scripture says.
He didn't obsess over where to put it. He didn't plant it perfectly. There is a chance that he didn't even know what time of year it was supposed to go in the ground (although I'm taking liberty here; he was a farmer. He probably did. But I don't, and this verse seems to say to me, that's okay, that's okay, that's okay.)
I feel a sense of release, of relief, as I read that verse over again. If there has been a theme verse for this release (which there isn't, because that's totally a thing of my evangelical past), it's this one.
Throw the seed.
Throw it toward the soil.
Throw it, and be done with it.
SOME of this depends on you – it's true. You have to take the action. You have to lift your arm, let go, release the seed into the air. But so much of it has nothing to do with you. The soil, the sun, the rain.
The God who makes things grow – who has always been about making things grow.
After all, there is so much already there – in the tiny heart of a little seed. An entire world.
And it is not me who draws the goodness forth and turns it into shelter for the weary.
It's God. It has always, only, been God.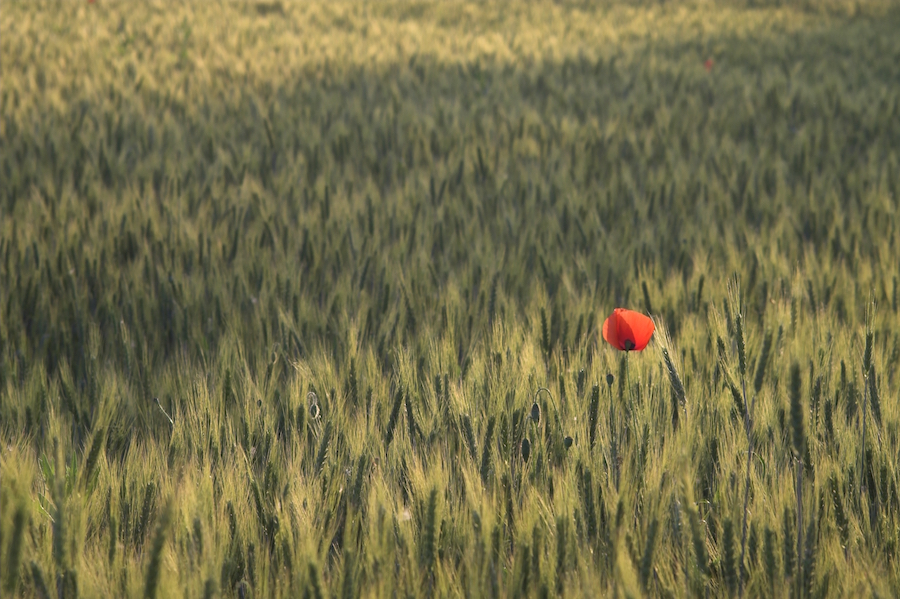 The deck is rain-soaked today, and the sky is gray, and I'm feeling caught in the tempestuous, transitional part of obedience.
And I don't know what that looks like for you, but I know that I'm not the only one here, in the unglamorous, exhausting middle.
You started the ministry. You left that job. You committed to that man, that woman. You had a baby. You went to the doctor. You left your abuser.
You expected it to be fireworks and celebration, and it was, for a second. And then it was a lot of uncertainty.
And what I'm telling myself in this cold, rainy April is what I want to say to us all:
Pick up one seed. Throw it toward the spacious place.
This is all you have to do. Every day, one seed. One moment in which you are attending to the dream, the hope, the new thing.
Throw the seed, and let it go.
After all, so little of this is up to you.