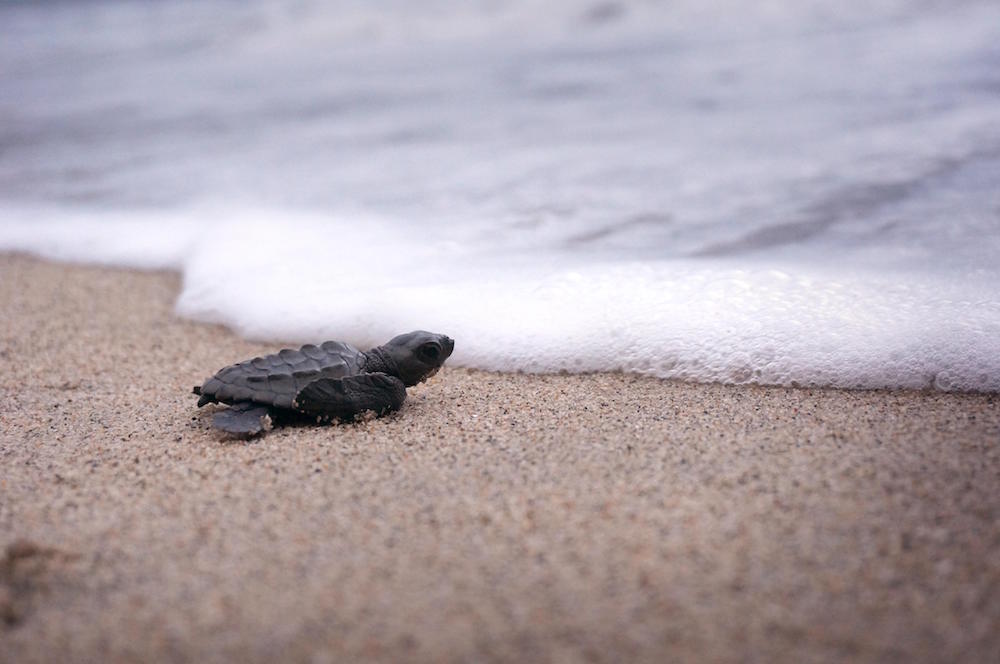 It's the New Year.
I made resolutions.
I always make resolutions. I am one of those people who kind of loves doing that sort of thing.
But over the last week I've been stumbling upon a lot of articles and posts and arguments against the whole enterprise.
Don't get me wrong…they're articles with amazing points…like Glennon Melton's, who said: "I don't want to be a BETTER ME in 2016. Screw that. I don't want to chase after some imaginary more fabulous version of myself. I AM what the people I love need. I already AM. And when we are always BECOMING we have no room to BE. So I'm done striving. I'm fine, thanks. I'm showing up to love my people and you and the world this year JUST AS I AM."
And of course I can get behind that. It's beautiful and true and gracious.
I don't want to strive. I don't want to stress. I don't want to hustle.
But at the same time, I do kind of want to be a better me in 2016. Not necessarily a skinner, diet-keeping, bad-habit-breaking kind of better. Not the beat-my-demons-into-submission kind of better. This is not about walking shame-faced, self-loathingly into a new year, trying to leave some old self behind.
One of the most important aspects of my Christian faith, for me, is that because of God's grace, I am already enough. I am beloved. I am wanted. There is nothing I could do to become more loved. There is nothing that I could do to become less loved. I don't have to be good. I don't have to be better.
And yet, the clock strikes midnight and the calendar page turns, and it's new in some vague way…and there's a part of me that loves that. There's part of me that wants something new for myself here in the first hours of the brand new year.
*
This week, I've been reading Steve Wiens brand new book Beginnings. The book starts with him sitting on his deck in the middle of his life, feeling a kind of ennui. He writes:
"On that night, on that deck, in those suburbs, the continual forward movement seemed to have stopped. The tracks had run out. I used to be in motion, rattling forward toward a destination that kept morphing. But on that stationary deck, I had become solid and stable, and stuck.

There would be no new beginnings."
So begins a book that uses the Creation poem from the biblical book of Genesis to explore the ways that God is always at work, always creating new beginnings for us, always inviting us into something new.
This idea is like water to me…especially as a Mama of two at the beginning of the middle part of my life.
I believe in a God that is endlessly creative. Why wouldn't I believe that he's all the time creating something new in me?
And it's New Year's week. It's a natural pause. It's a moment in the middle of winter where it all starts fresh…at least on some level.
You get a minute on New Year's to remember and reflect…and then, if you choose to take it, you get the chance to set your intention for the year ahead.
What new thing might God be inviting me into this year?
Where am I being asked to expand to make room for something new?
What might I let go of this year to make room for something else?
These are just a few questions that Steve's book and the new year have me considering.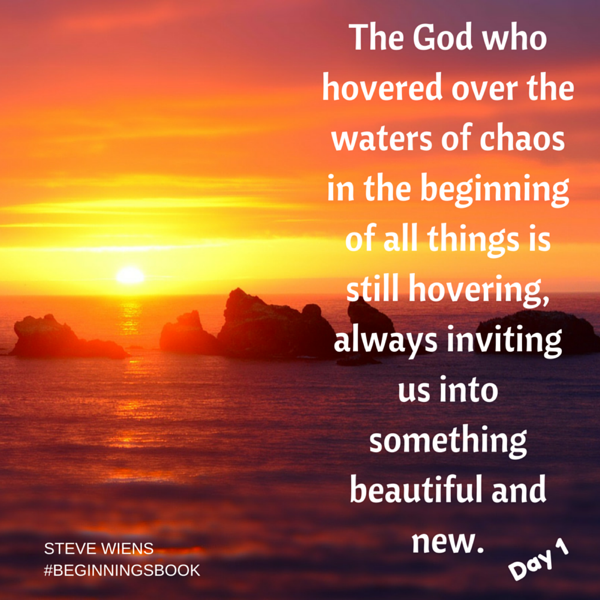 *
If you read my newsletter, you know that I spent New Year's Day in the car, driving to and from a tiny town in South Dakota where my Grandma lives. (If you don't read my newsletter, go to the sidebar immediately and sign up. You're missing stuff!)
I made the drive because it was my Grandma's birthday and because I wanted to see her. But I'd be lying if I didn't tell you that part of the allure of the trip was the drive. It was the chance to be alone in the car on New Year's Day. To have time to think, time to be quiet, time to reflect on the last year and wonder about the new one.
And when you're driving in South Dakota at sunset, you can't make lists. You can't look away from the road for even a second, because the deer are blinking dumbly but beautifully at the side of the road, trying to decide whether to run into your vehicle full-tilt. Because the prairie wind is railing against your car and obscuring the edges of the road with snow.
Because the vistas are exquisite.
Because the angus cows are so still as they graze in the tall, half-buried grasses.
Because the sun is setting. Because the snow is crystalline. Because in South Dakota, the beginning of the year looks like a vast, empty beauty, and it's so mournful and beautiful and full of buried hope that you can't look away.
So I made resolutions in my car. Three of them.
I made them, probably, because I am Type A and an Enneagram 4 and I can't remember my Gallup strengths, but I think one of them might have been "achiever"…and whatever…I like making lists and goals okay?
But also I made resolutions because a new year is beginning…and I am invited into it.
Because we are all invited again and again into our own beginnings,…not because we're not already enough…but because, as Steve writes, "God speaks, and the earth responds by producing a kind of life that contains even more life inside of it. What does it mean God has embedded even more life inside of you and me?"
I believe this to be true. And making resolutions, for me, is a way of saying, I'm in.
It's a way of affirming that I'm enough…AND…that there is even more life inside of me.
It's a praise, a prayer, a confession, a cry of hope.
It's me, saying to God, to myself, to the empty South Dakota prairie, It's a new year. Let's make something beautiful.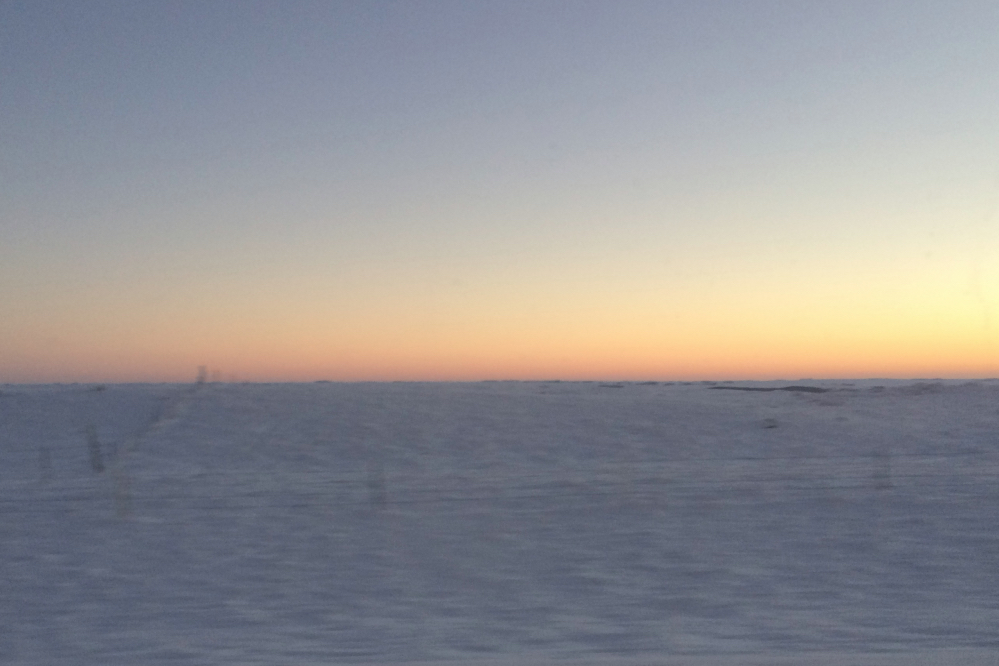 *
Steve Wiens' beautiful book Beginnings: The First Seven Days of the Rest of Your Life is on sale now, and I highly recommend it as you begin your new year.