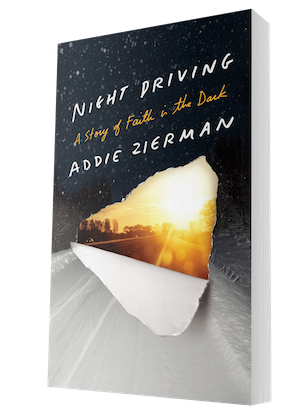 Once upon a time, I was on fire for Jesus, and that meant, more than anything else, that I felt my faith. It was palpable, tactile, tied inextricably into my emotions, making me weep openly in church on any given Sunday.
"How do you know God is real?" the impassioned speaker at the yearly Acquire the Fire conference asked. And we knew the answer before he said it: "Because you've FELT him."
And I did. Faith was something that burned in my heart and in my veins. It made me stand up and raise my hands up high in worship. It made me passionate. It made me sure.
I FELT God like the bright morning sunrise on my face, like the strobe of a fluorescent light pounding against my closed eyelids…
Until I didn't.
*
In February 2014 – fifteen years after boiling point of my own on fire youth – I buckled my sons (ages four and two at the time) into our old, clunky minivan and set out on a 3000-mile road trip south. There was minimal thought or planning involved.
The North Polar Vortex was shifting oddly down into the United States, plunging us all into record lows. Flights canceled all along the East coast! Snowstorms in Georgia! The numbing winter darkness was spreading ink-like around me, into me, and I was pouring red wine into my own ravenous emptiness, trying to feel something. Anything.
My only thought was escape. My only thought was anywhere but here.
"It's my chance to do something special with the boys before they start school," I told my husband when I showed him the planning spreadsheet that I'd labeled Epic Winter Road Trip??? The spreadsheet listed the names of old friends, distant relatives, and Internet-strangers – anyone I could think of en route to Florida who might be able to give us an air mattress to crash on for a night.
"It's a great way to promote my new book!" I told my Mama friends in the preschool parking lot as I waved goodbye, pulled away from the school, away from Minnesota, away from my life.
To my sons, blinking at me from their car seats, I said, "It's an adventure! It's going to be an adventure."
But of course, really, the trip was not about any of those things as much as it was a desperate attempt to get to the Light. It was gas station coffee and strangers' houses and the mile markers ticking by as I made one last-ditch effort to find a faith I could feel.
It was a disappointment.
It was a revelation.
*
My first memoir, When We Were on Fire, was the story of untangling myself from a faith that was consuming, fiery, passionate, dangerous.
Night Driving: A Story of Faith in the Dark is about the blank space after that, the gap between the faith you used to have and the dimness of reality. It's about learning to make peace with the darkness – both around you and inside of your own heart.
It is the most terrifyingly personal thing I've ever written, but I've always believed that telling the truth of our darkness is the way that we heal, move forward, feel less alone.
And I think that maybe this story is a lot more universal than a girl in a minivan bulleting south toward the coast. It's the story of all of us who are trying to move forward, trying to find God, trying to get to the Light.
Here we are, scraping always at our own emptiness, trying to make a spark.
Here we are, running away from the cold, looking for someplace sunnier, someplace warmer, someplace where all of this is easy.
Here we are, learning to survive the winter.
Night Driving is a book for anyone who has ever felt far away from God. For anyone who has felt far from themselves. For anyone groping for faith in the dark.
For you.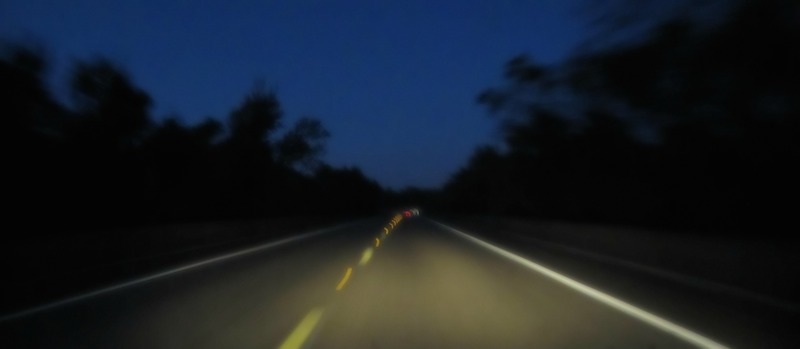 Night Driving: A Story of Faith in the Dark officially releases on March 15, 2016 with Convergent, but you can pre-order it now on Barnes and Noble, Amazon, Books-a-Million, and IndieBound (support your local bookseller!)
In the meantime, you can sign up for my newsletter to keep updated on Night Driving and my upcoming events…and to get unique content delivered right to your inbox.
(OK, that sounded really marketing-y. Gross. But still. Sign up. It'll be fun.)


Thank you for your support, encouragement, comments, emails and patience as I've worked through the long, beautiful, excruciating process of writing this book.
I can't wait to share it with you.