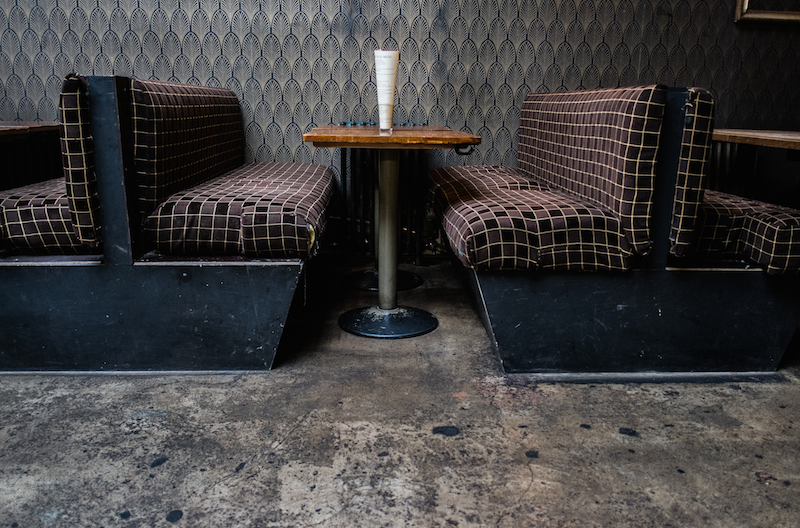 Last Monday morning, I dropped my youngest off at a friend's house, went over to my favorite coffee shop, and finished the second major revision of my book.
I have been working on my second book obsessively since I got home from Armenia in March —  every day, working through paragraphs, restructuring sections on card stock using Post-Its, crossing out and underlining and inking big green questions on my draft: What are you really trying to say here?
Writing. Deleting. Writing. Deleting. Getting a refill of coffee. Deleting, deleting, deleting. Yes, Pandora, I AM still listening.
Writing in this way doesn't allow much space for the very different work of writing blog posts — at least for me. At least now — with small kids still around most of the time, still needing so much from me, still climbing on my shoulders while I sit at the kitchen table, writing.
So I let myself off the hook for the last several months. For most of the year actually. I wrote a post here and there, but mostly, I let myself be pulled under into the depths of this new work.
But on Monday morning, I finished that second major draft. Hopefully the next batch of edits will be smaller, simpler. Hopefully the deep underwater work of this story has been completed.
I closed my computer and brought my empty coffee cup to the counter. I wanted to tell someone, but the baristas were all in the back, and the counter was empty. The two old farmers who have coffee next to me every morning weren't there, and neither was my pastor friend, Rick. So I just grabbed my stuff, slung my purse over my shoulder, and quietly made my way back into the world.
*
I gave myself a week away from my computer. I cleaned and went to IKEA. I learned to use a drill, re-did my kids' new shared room, and made Liam's old bedroom into (gasp) my office. (We'll see how long this lasts, but I'm beyond excited. I've never had an office.)
I had a last-day-of-school water fight with my family, spent a few days at the beach, washed the windows, and read novels on the deck. I closed my eyes and paid attention to the summer breeze and watched the baby ducks trek up, single-file, to eat seed from our bird feeder. I went to sleep early and slept in as late as the boys would let me and didn't worry about wasting writing time.
I sat in a sand chair at the edge of the Lake George, and I let myself brainstorm essays I might want to write, new writing projects I might want to pursue, new blog posts I might want to share.
It was a good week.
*
The first post I read when I logged back into the Internets yesterday morning was an insightful article by Amy Julia Becker at Christianity Today about "Why Bloggers are Calling it Quits."
Becker's points were solid and familiar. I too, struggle with what she calls "tyranny of the present" and the pressure to "to remain beholden to the constant information cycle of blogging and tweeting and posting photos online."
I get that. There is nothing that stresses me out quite like a Major Cultural Event and the sudden, intense response of the blogosphere — a thousand megaphones shouting at me from my Facebook newsfeed, demanding my outrage. It makes me feel like a failure when Facebook reminds me that I haven't posted in a while. I've never figured out, really, how to be "awesome" on social media, and that stresses me out.
And yet, at the same time, the blog world is still where I get my favorite book recommendations, my favorite recipes, my best IKEA hack ideas.
The Faith and Life blogs that I read regularly have a way of helping me to orient my heart around what matters. Where else but the blogosphere can you read something called "Go Forth and Be a  Little Jacked Up" by Glennon at Momastery? Where else can I read along as  Micha gently processes spirituality and motherhood and as Leigh works through life transitions for herself…and for all of us who find ourselves in transit?
Where else can I get glimpses of insight into things that I don't understand…but want to?
I click over to Humans of New York and read the small, enormous stories of regular people. I read Emily Freeman and find permission to be unremarkable. I read Brené Brown and find permission to be vulnerable.
Where else is there such a powerful reader/writer connection — a conversation, a call to interaction, a buffet of topics and ideas and thoughts and insights? It's an invitation into the living, breathing, fighting, wild, loud, raucous international family of humanity. It's the coolest thing.
Listen — I believe in the long works. The memoirs and novels and essays and collections. I am passionate about them…and I'm a mom in her Tired Thirties, so I barely use the word "passionate" to describe anything in my life.
I just finished that second draft of that second book, and I am grateful for the time I spent away from the Internet, letting my mind orbit around the  questions I was asking, letting the words and sentences stretch long into places that I didn't think I was going. I love writing books. I hope that I will continue to write them (although I'm about ready to take a break from memoirs, because holy smokes.)
But also, I love the experience of blogging. I never thought I would, but I do.
(Granted, I've never been one for writing about stuff that is newsworthy or relevant. I've had very few posts go "viral." I don't touch "hot-button issues" with a six foot pole. But still.)
It turns out that I actually like being a Blogger. Who would have thought.
*
There is a verse in the Bible about how God is working, all the time, in us. About how, in light of that, we should continue working out our salvation. (Philippians 2:12).
I don't really know what that means, but I think this is where I do that.
This is where I take hold of the edges of my ever-changing faith and hang on tight.
This is where I write it out, where I find people who get it, where I feel less alone, where — sometimes — I even feel God in that way that we always hope we will. Where, when I don't feel God, I can still find a way to engage, to move forward, to write toward the wholeness I so desperately want.
And I hope, somehow, that this blog does some of that for you too.
Anyway — all this to say, I'm back. It seems a little like I'm walking back into a room that everyone else is leaving. But I'm back anyway.
Talk to me.