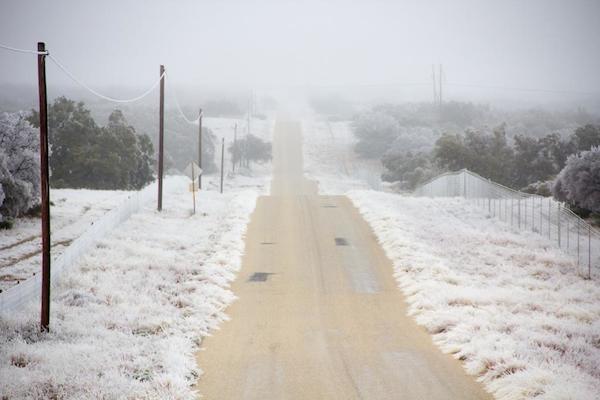 I started Lent early this year.
Not long after New Year's, a meltdown enabled me to glimpse the darkness of my heart: the way I use people, my capacity for self-deception. A dustup online confronted me with the need to cut back on Facebook. A strange reaction to my morning coffee suggested a switch to decaf.
Perhaps it's the reclusiveness of the Northeast winter that brings it on. Maybe the quiet of January after the holiday rush lends itself to introspection. Whatever the cause, Lent has started early for several years running.
At the same time, formal Lent has become a grind. I used to plunge into its heavy spirit of mea culpa with abandon, walking through Holy Week with a shadow over my soul, trying to repress the craving for whatever I'd given up. A few years ago—maybe with the job that went horribly wrong, or the crises of loved ones too close to me, or the slowdown of age I no longer want to fight—I realized I couldn't do it anymore. The intensity was just too much.
I seem to be doing Lent on my own time, as it comes to me. I still love Jesus, but not according to a schedule.
I seem to be listening to my heart.
I wonder if this is something that happens over time. You start by devouring the scriptures, analyzing passages and memorizing verses and applying them to your everyday life. You go for guidelines and forms and rituals and techniques. But gradually your focus shifts, and your life starts to coalesce not so much around the written word, but around the whispered Spirit in the depth of your soul. Things take place on the schedule you need, according to your own seasons of the spirit.
Maybe this is where your faith becomes your faith.
Years ago, someone told me you have to learn the rules first in order to break the rules later. It's one of the few "dad mantras" our daughter remembers from childhood—and she applies it even today. If you don't start with rules, you don't know what you're doing. Imagine playing Scrabble without any hint of the rules: you've got a pretty board and a bunch of tiles and no idea what to do with them.
But if you stay within the rules, you miss out on that strange mix of joy and fear that comes with the Christian life—the sense of heading into the unknown with the tug of the Spirit as a guide, confident only that you are loved and that the journey will make you better. At this point, the rules aren't external; they're baked into your heart. That frees you to follow the Spirit into places you never thought you'd go.
Perhaps this is the year I learn to live my own faith. Perhaps this year I will understand that obscure saying of Jesus: "The wind blows where it chooses, and you hear the sound of it, but you do not know where it comes from or where it goes. So it is with everyone who is born of the Spirit."
Perhaps I won't know what I've learned until Lent is over. What I do know is that it has already begun.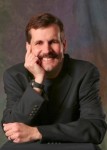 John Backman, the author of Why Can't We Talk? Christian Wisdom on Dialogue as a Habit of the Heart (SkyLight Paths Publishing, 2012), writes extensively on contemplative spirituality and its ability to help us dialogue across divides.
As a regular contributor to Huffington Post Religion and an associate of an Episcopal monastery, he has written articles for numerous Christian publications. Check out his work at the Dialogue Venture blog and follow him on Twitter.