For Melissa
I do not (as far as I know) have cancer. But, these days, I find myself living life alongside a dear friend who does. This is for her – and for anyone else who finds themself on this hard new journey: a psalm, a prayer, a simple grasp toward hope.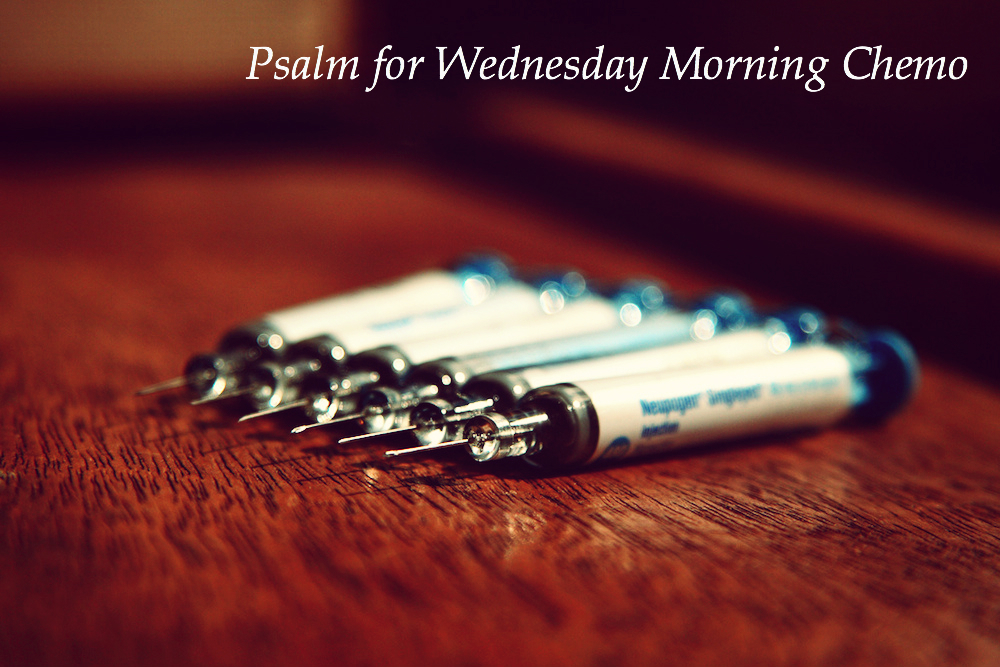 God of water and wilderness
and of hospital rooms, filled with IVs
smelling of antiseptic and latex:
To you we pray.
Glory. Glory.
Glory.
You have counted the hairs on my head,
so You know, too, about the ones falling out.
The way I feel every morning:
like I'm combing away a part of myself,
becoming someone I hardly recognize.
Still, I have to believe that you who number things like hair and stars
and the grains of sand of these ten thousand fall-frozen lakes
must know each of the 37.2 trillion cells in my traitor body.
Including the renegade ones —
those damn cancer cells, dividing, dividing —
Dividing my whole life into Before Cancer
and Now. Here.
Waiting.
I'll admit, it's hard to savor your goodness
when everything tastes like metal.
And if I'm having trouble trusting it, Lord,
It's only because I'm afraid.
Here is what I know:
You are the God who sees —
not just the ocean's surface
but every creature in its endless deep.
You who watch the jellyfish dance
and listen to the whale sing her mournful song
and know where the sea turtle
lays her eggs —
you see me too:
my heart, my fear, my hopes —
and even those odd-shaped cells
with their multiple nuclei
and their coarse chromatin —
and all their capacity for destruction.
Your eyes do not look away:
Not from the sparrow
falling.
Not from me,
as I sit here in Wednesday morning chemo.
The drugs are pumping
into the port they cut into my chest —
the place I held my babies when they were small.
The place where you say you're holding me
now.
The weak fall light is straining through the windows —
and the trees —
they are almost entirely bare now.
They look a little haunted in the absence of leaves,
but I bet you know
exactly
how many leaves fell.
And I bet you've already planned it all out:
how many leaves
exactly
will grow there when spring comes back.
It always comes back.
And it's Wednesday morning.
Again.
And all there is to do is sit.
The medicine courses, again, into my body,
and all I can do is
Receive.
All I can do is
Pray
to the God who sees it all:
Especially that which I
cannot. 
Glory. Glory.
Glory.