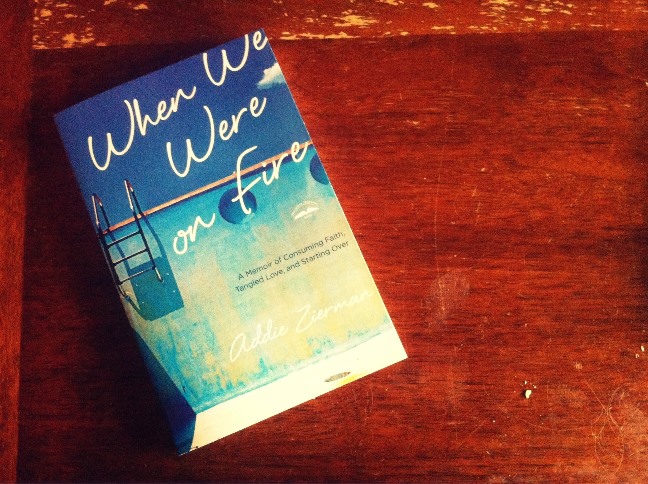 My book is one year old today!
This morning, I went back and re-read the round-up for the When We Were on Fire Syncroblog that we did during release week last year. And I was floored all over again by the wisdom, insight, and clarity of your words.
The details of the stories are all different, and yet there are so many common threads that tie our faith journeys together. Striving and failing. Believing and doubting. Waiting for someone to say You are loved, you are loved, you are loved.
If you haven't read the book yet, this would be a perfect day to order yourself a copy! It's at Barnes and Noble or IndieBound or Books-a-Million, or of course, that giant mogul Amazon. You can also read more about the book itself here and watch my cobbled together "book trailer" here.
To celebrate one year, I'm going to eat cookies for breakfast. And also give away three copies of When We Were on Fire. To enter, simply leave a comment below telling me something good in your life today.
Thanks for sticking around, friends. It's been quite a year.