I'm happy to introduce Brandon Chase here today. Brandon has a new ebook out — The Path of Freedom — which is available free from his website. I'm honored that he's sharing his thoughts here today. Please join me in welcoming him!
So much of Freedom is realized in apprehending just who we have been set Free to be. Much of the Christian life, and the realization of its Freedom, is receiving what we already have.
Or, this Life of Freedom is becoming who you already are.
Paul's letters continually reminded his readers, the early Church and believers, who they were in Christ. Often, Paul was addressing a specific issue or problem within a local gathering. But he would never address these head on. Instead, he began with reminding these saints who they were.
He continually edified them to receive what they had – to act like who they really were. We must also continually edify one another in this regard. It is too easy, and too often that we allow the natural, flesh, Self to order our opinion and receipt over our identity. We need each other. We need to remind each other the Truth. This is the essence of "speaking the Truth in Love." Not a command of judgment, but an invitation to speak Life into one another, that we may be reminded of our worth in Him.
What does it mean to receive? It means to agree by faith with what God has said. There is a chasm of difference between mental, human acknowledgement, and spiritual, eternal agreement or receiving. One can say in their mind and with their mouth that they are a forgiven Son or Daughter of God, and are worthy and loved. But when this moves from the mind into the spirit, is said from the heart, with faith, and is acknowledged as a Testimony of words – receipt has taken place.
I was sitting outside on a cliff overlooking a river a few years ago, alone with God when He said, "Brandon, you are my Son. I love you, and am proud of you. Can you receive that? Can you receive Me?"
It wasn't until I could say in faith, "Yes! I receive that, and You," that I tasted the Freedom at hand. The Freedom was there within me. I was already a Son. I was already loved. He was already proud of me. I just hadn't agreed with it, and Him…yet. When I agreed, by receiving what He had long ago, before time said was True, I received what I already had. Does that make sense? I hope so.
What do you have that you haven't received?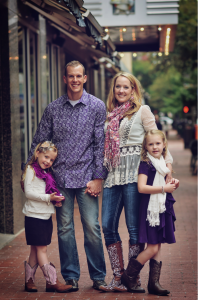 Brandon Chase is a baseball player at heart; a practicing Crossfitter, golfer, hooper and guitarist; fueled by meat, cappuccinos and chocolate. He writes about Life, Love and Church – and how Jesus is all of these – on his blog Zōē Perissos (www.brandonchase.net).
He is the author of the eBook The Path Of Freedom: Few find it. Fewer walk it. Be one of the few. He is married to his high school sweetheart, Marie, and has two daughters McKinley and Delaney. They live in Fort Worth, TX.
You can connect with Brandon on Facebook or Twitter (@ZoePerissos).