Well. It has been quite a week here.
Those who follow this blog normally know that I rarely post more than twice a week, so six days in a row is pretty much out of control for me. Particularly when the subject at hand is something that makes me feel so extremely out of my league: Blogging. Social media.
Still, I wanted to write about it because strangely, blogging has becoming a defining part of my life.
I would never have seen it coming. But writing through my faith has helped to rebuild it. Writing about my loneliness has brought me new and precious connections. And writing about my cynicism has made it fade to almost nothing. I never would have imagined that any of this would happen when that agent said, "You have to start a blog" and I cried into my French fries for two hours.
If you've been reading along this week, I imagine that you're hoping for something like this too. You want numbers. Of course you do. And that's totally fine and normal! But under all that, you want connection. You want to change the world in some small way, or at least to change yourself.
If you're a blogger now, maybe that's what brings you back day after day, to talk to the Void and to your four faithful subscribers. (Who of us haven't been there?)
You keep coming back because the idea of sharing something meaningful with others taps into something in your soul.
And I think that's worth celebrating.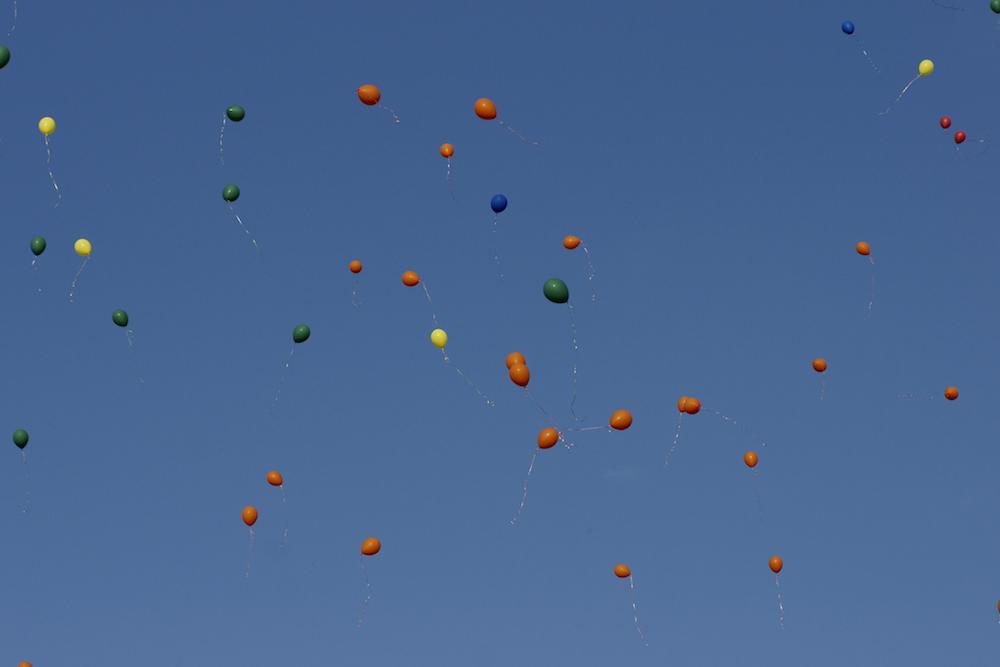 Sometimes, I think, in the push to become more and better, to have bigger platforms and wider audiences, we forget about the bravery of this simple thing: coming back again and again and hitting Publish. This matters. This is worth noticing. This is a kind of spiritual discipline all of its own — showing up, writing, even when you feel like you have nothing worthwhile to give or to say.
Whatever your writing about, however you're doing it, I want to celebrate you. I want us to celebrate each other. So today, I invite you to share your blog in the Comments section. (I played with the idea of setting up an "Official Linkup," but the one linkup tool that I know how to use comes with strict character limits, and I want you to have the freedom to tell us what your blog is about.)
So please. Take a minute and introduce yourself. Then link to one of your favorite posts. Not necessarily the post that has gotten you the most traffic — but the post that feels most true to what you hope to accomplish.
Then take a bit of time to check out a couple of other blogs. Even if you never ever comment…comment. Why not? Offer a word of kindness and encouragement. Put yourself out there. Begin those first tentative steps of building a new strand of community.
Over the next month, I'll be making my way around each of your blogs as well, because this matters. This is worth noticing, worth reading, worth celebrating.
Thanks for joining me on this journey. I look forward to reading your work.