A lot of times, blogging how-to's focus on how to be a successful blogger. Or how to make lots of money blogging (still a mystery to me…) or how to have THE BEST BLOG EVER.
I don't know much about any of that. But I do think that the biggest key to creating a "successful" blog is the same boring, unsexy thing: time.
In order to have a successful blog, you have to keep doing the work. You have to be consistent. You have to come to the screen time and time again, ready to give a piece of yourself to invisible readers on the other end of the Internet.
What I'm interested in when it comes to blogging is not so much "success," but sustainability. How do I keep doing this work? How do I continue to come up with new things to say? How can I stick with this thing even when it seems like I'm in a slump and no one is reading at all?
In the past three years, as I've navigated my own highs and lows in the world of blogging, these are a few things that I've learned and that help me to take the long view of this work…and to keep on going.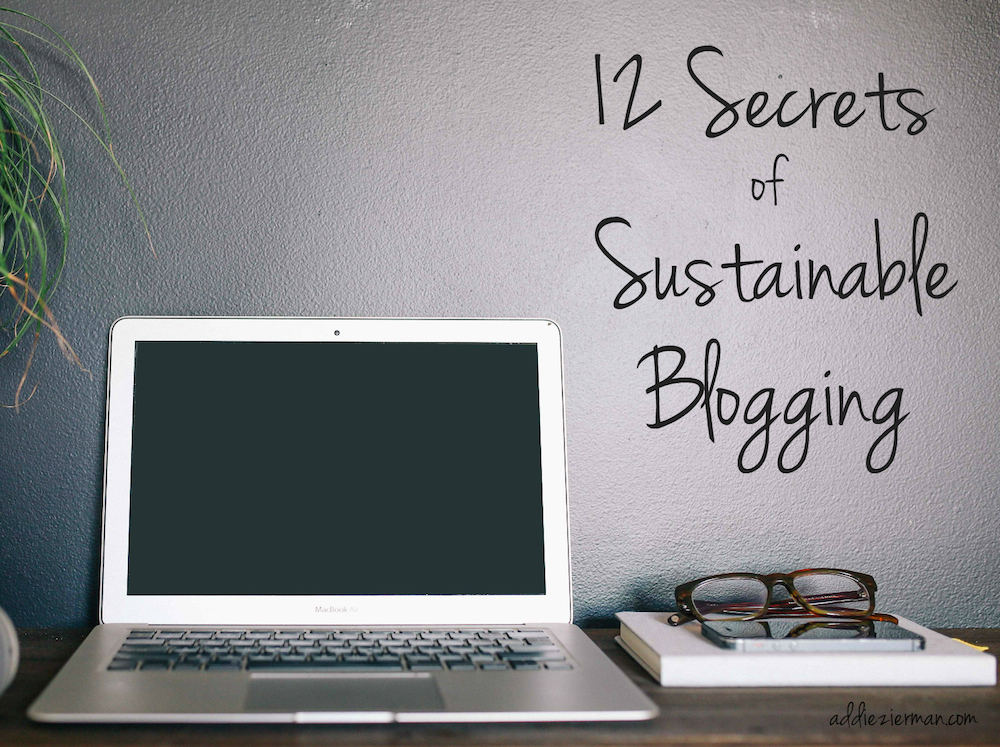 1. Choose quality over quantity
This is not the most popular blogging strategy, but it is has been one of the most important decisions I've made for my own writing process and blogging sustainability.
I know the arguments for blogging quick and often. It's better for stats and SEO and all of those types of things. And — hey — if it works for you that's great! But for me, particularly with the sort of heavy faith-related topics I generally cover, I can't choose quality and quantity. It has to be one or the other.
Not all of my posts are fantastic, but I work hard on each one and I feel I'm learning something and offering something of myself just about every time I send something into the blogosphere. To me, this feels integral to what I'm trying to accomplish as a writer and as a person of faith. And I like to think that it's what keeps people coming back long after that one unexpected "viral" post has fizzled into nothingness.
2. Recognize that this is a time commitment and make a plan
Even if you are a super fast writer, blogging takes time. I'm a pretty slow writer, and each post takes me between two and three hours. And that doesn't even count all the social media stuff.
Figure out where you're going to find those hours. Can you get up early? Stay up late? Hire a babysitter a couple hours a week? Use your lunch hours to write?
Almost anyone can make the blogging thing work, but you need to have a realistic idea of what you're getting into and create a plan for getting it done.
3. Be consistent but reasonable
When I started blogging, I thought I'd blog three times a week. Two weeks in, and I was already burned out…so I switched it to two. And listened: not one person cared or noticed. 
There are people who will tell you that you won't succeed if you don't post three times a week or five times a week or seven times a week. I think that's untrue. The key, I think is to be consistent. If you say you're going to post on Tuesdays and Thursdays, try to stick to it. But don't kill yourself trying to do more than you can. If readers resonate with your voice, they'll be happy to hear from you, even if it's not as often as they'd like.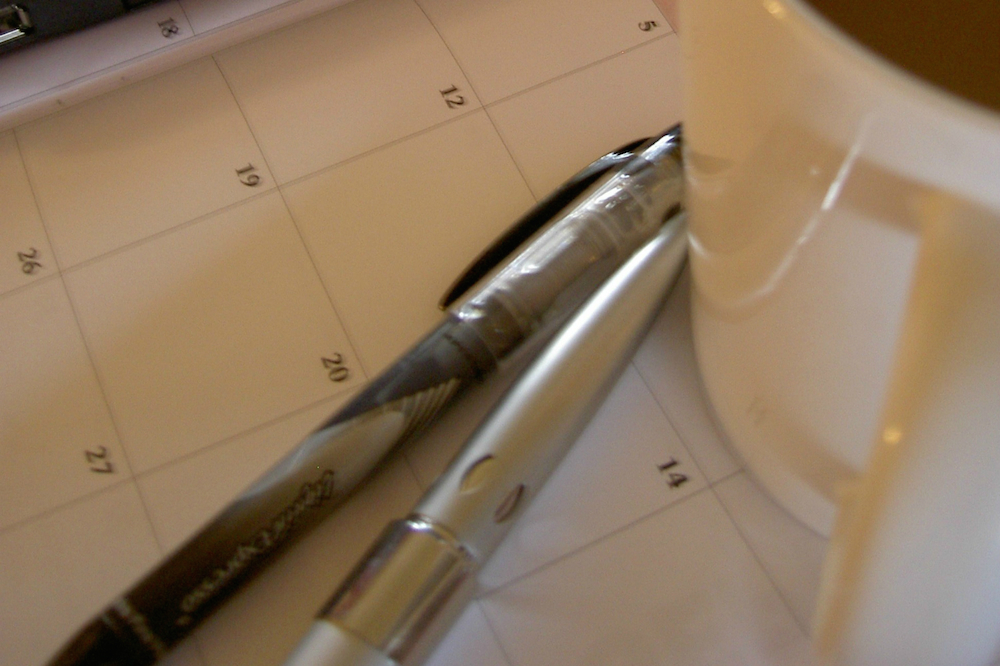 4. Understand the difference between online writing and other writing
We read things on the Internet differently than we read them on paper. Online, we're more distractible and more prone to skim. I've read that often people will scroll to the end of an article or post to see how long it is before deciding whether or not to invest their time.
To this end, make sure you take the time to format your posts. Short paragraphs. Lots of white space. At least one picture. I try to keep my posts around 800 words normally and rarely go over 1000. (Except, obviously, for this one. Whoops.)
5. Find ways to become part of a larger blogging community
Sometimes it can feel really isolating to have to put out your own content all the time, but the good news is that it doesn't have to be. All the time there are link-ups, blog carnivals, and syncroblogs — ways for you to join a group of people addressing the same topic. These can be great ways to find new voices and to make your own voice heard.
(I've taken part in Rachel Held Evans' Week of Mutuality synchroblog, Sarah Bessey's What is Saving Me synchroblog, and every month, I participate in Leigh Kramer's What I'm Into Linkup. When my book came out, I hosted my own When We Were on Fire synchroblog, which remains one of the most precious and worthwhile things I've done here. And recently, I took part in a My Writing Process blog-hop that allowed me to link to other talented writers while talking about my own writing practices.)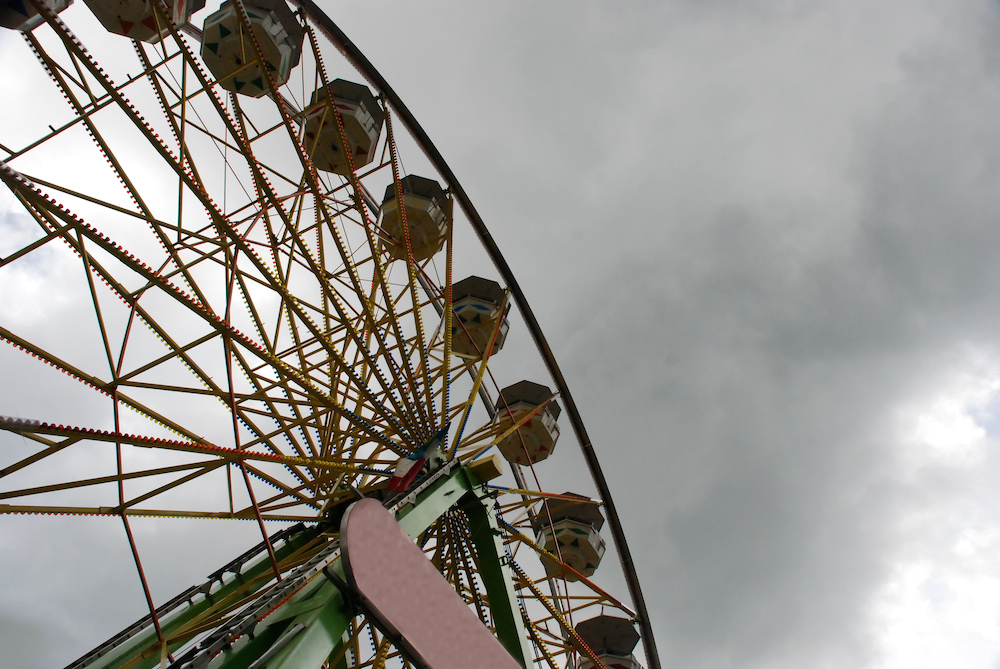 6. Be selective about which comments you read and interact with
I learned this the hard way the first time I posted for a major publication. Naively, I assumed that since Relevant Magazine is a Christian publication, people would be, you know…civil. NOT SO.
What I've learned is that — particularly at bigger, more anonymous sites — people tend to be at their nastiest. And I know how my brain operates. Even if there are 900 great comments and 2 excruciatingly mean ones, guess which ones I'll be obsessing about for weeks? Ding, ding, ding!
For me, choosing sustainability means to avoid even looking at the comments sections at those larger venues. I work hard to answer the comments on my actual blog posts, but other than that, I let them go. (Cue Frozen soundtrack.) It's just not worth it to me.
7. Interact with your readers in small, meaningful ways
On the subject of comments, I think it's really important to interact with your blog commenters and readers (not the Internet Trolls, who are not worth your time).
I'm not always awesome at this (anyone who's ever gotten a response to an email three months later knows this.) But I think it matters to make this a priority.
Granted, you won't be able to send long, thoughtful emails to everyone, but even a small Thank you acknowledges that the comment is important. And once you begin blogging (if you haven't already), you'll realize how very important those comments and emails truly are.
Take a minute to thank each person for their small acts of kindness.
8. Write what you want to write, not what you think readers want to read
Here is what is going to happen: you're going to write a post that you think is maybe your best ever…and no one is going to care. You'll get one comment. From your best friend. And that's it.
Then, just because life is insane, you'll sluff off one quick in twenty minutes and it'll go viral. There is no rhyme or reason to this and absolutely no way to predict what readers will love and react to.
So don't write for them. Write for you. Don't write to "go viral," because that's like banking on a slot machine. Instead, do the work. Write what you feel good about and what you most want to say.
Get out in the world and jot things down as you go. Keep a notebook with you when you're out and when you read and when you check out posts online. Write down any questions you find yourself asking, any connections you find yourself making.
Write what you know and write it as well as you can. Then try not to stress. The rest is not your business.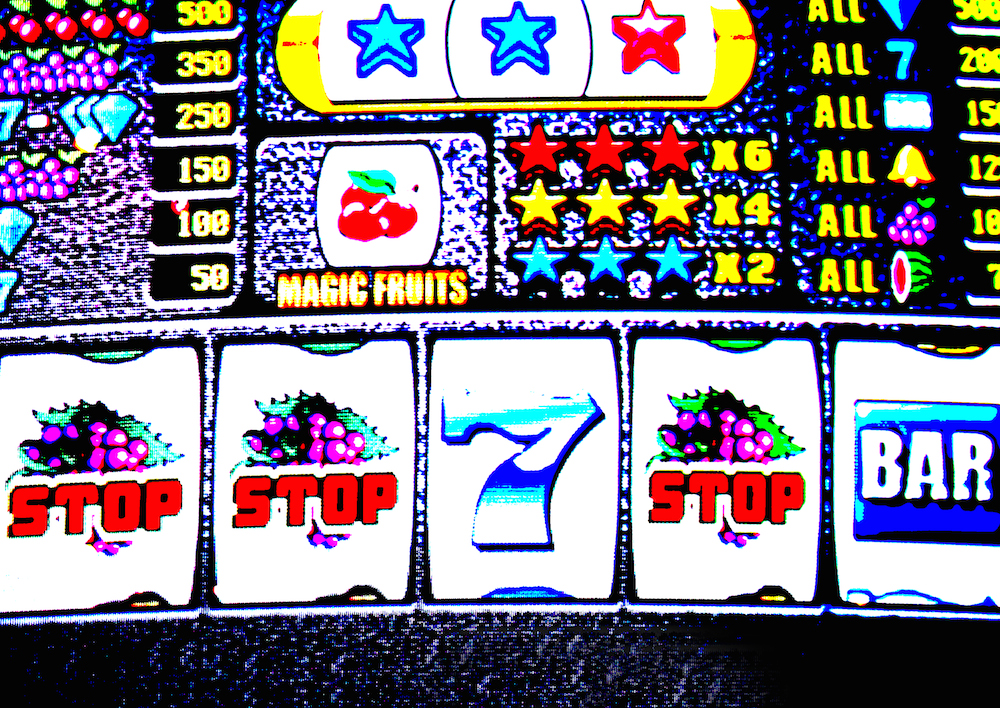 9. Recognize (and accept) that not every single post you write will be brilliant
If, like me, you are prone to perfectionism, blogging will beat it out of you. No matter how hard you work, not every post will be brilliant or even all that good. It's okay. Keep writing.
10. Invite guest posts
After you've given readers a chance to get to know you and to fall in love with your voice, it can be really good to bring in guests to post on your blog.
I'd suggest waiting at least a year to do this. Give yourself time to settle into the identity and feel of your blog and to begin to build a platform. Then, invite voices that you admire to come stand there with you. This is a great way to give yourself a little break while inviting new insight and readers to your space.
This past year, I ran a series of guest posts about everyday ways to engage in social justice, which I called One Small Change. For me, it was perfect. Social justice is an area that interests me but that I don't know much about. Running this series gave me a chance to bring together all kinds of thoughts and insights from others and to share them every week for several months.
11. Take intentional blogging breaks
The Internet is like a water park wave pool. It's constant and crowded and choppy and loud. It's exhausting work to keep yourself afloat in it. But no one is going to blow the whistle and tell everyone it's time to get out for 15 minutes, so sometimes, you have to be your own life guard.
Get out. Lay in the sun. Take a minute to rest. It's important, and in the end, it's the only way to keep yourself from drowning. (If you're a regular reader here, you know that I've been doing that a bit this summer.)
Here's the catch – there's a difference between taking intentional blogging breaks and letting your blog lapse entirely. The online space is full of the smoldering remains of blogs that have just fizzled out. This is extremely easy to do. You can't think of anything to write about this week, so you decide to wait. Then two weeks go by. Then two months.
Give yourself time away, but also make sure you have a deadline for coming back and a plan for re-entering. It will be a lot easier to get started again if you know when it will be and what you're going to say.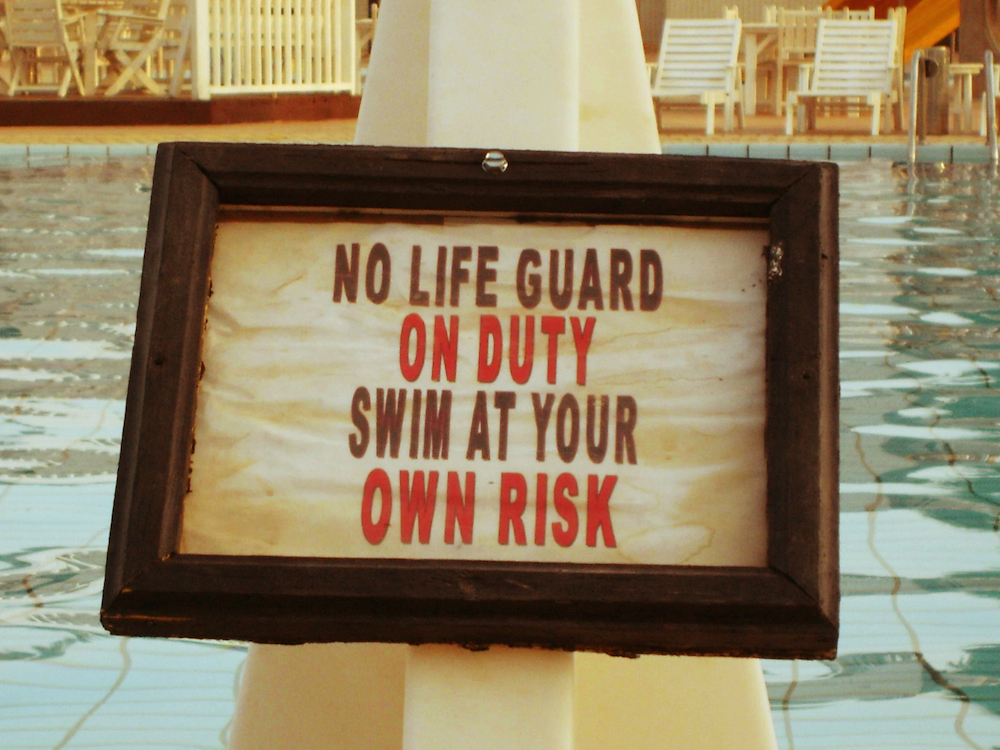 12. Learn as you go
You are not going to get it perfect right away. You will make mistakes. You will post things that you're not in love with, and you'll mess up on social media, and you'll accidentally forget to credit as photo source.
Give yourself grace.
It takes time and practice to learn any skill, and blogging is no different. Give yourself time and space to figure it out as you go along.
That's all I've got. What about you? If you're a blogger, what makes blogging work for you?