Start a blog the way you start anything Big and New: with a lot of careful planning and a hearty dose of courage. And a few (semi)-sound tips like these.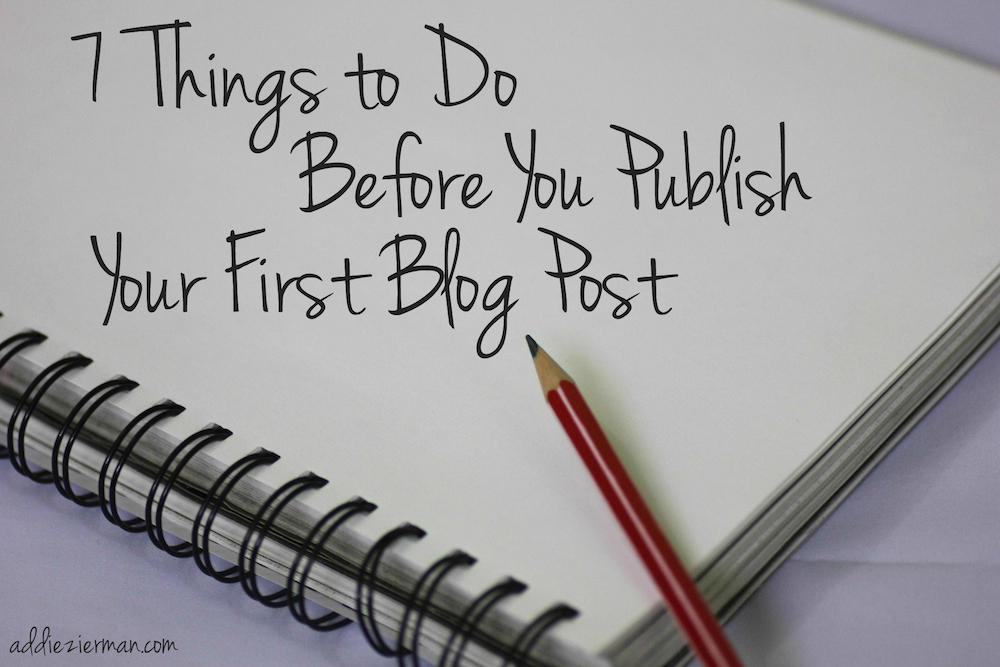 1. Figure out what your blog is going to be about.
In the end, your blog will always be, at it's root, about you. How you see the world. How you make sense of things. Your life and your interests and your voice.
But if you're going to cast a larger net than your friends and family, it has to be about more than that, especially at first.
When you first begin blogging, you will likely be an unknown entity in the online space. Other than, perhaps, angry exes, few people will be googling your name. Therefore, if you want people to find your work, you're going to have to tap into something else that they care about. Spend some time thinking about the following questions. Make a list of at least ten items for each one. Hopefully some themes will begin to emerge for you.
What do I love?
What am I passionate about?
What do I stand for?
What makes me angry?
What makes me unique?
What do I want people to come away with after reading my blog?
Think more specific than food or faith or family. My writing group friend, Andrew Blissenbach, writes a blog about what it looks like to be a modern man in America, while Anne at Modern Mrs. Darcy is exploring modern womanhood. The brilliant Micha Boyett began her blog writing not about simply "faith" or "parenting" but rather by writing about the intersections between motherhood and monasticism (she used to call it Mama Monk). Ree at The Pioneer Woman isn't just marketing a "food blog." She's a marketing a way of life — that down-home, snarky, cowgirl feel. It works because it's specific and different and absolutely compelling.
If you already have a blog but are feeling a little unmoored, this is a good practice for you too. Make these lists, and then look back at your posts. Which ones do you love the most? Which ones did you feel energy writing? Which ones did people respond to? What does your blog want to be about?
The more unique and creative you can be as you decide on a "theme," the more you'll set yourself apart. Eventually, as your fan-base begins to grow, you'll be able to branch out into other topics. (This blog started off as an "annotated glossary of evangelical terms" and has since become about a lot more.) This is because once your readers grow to trust and love your particular voice, they'll care about what you have to say about lots of things.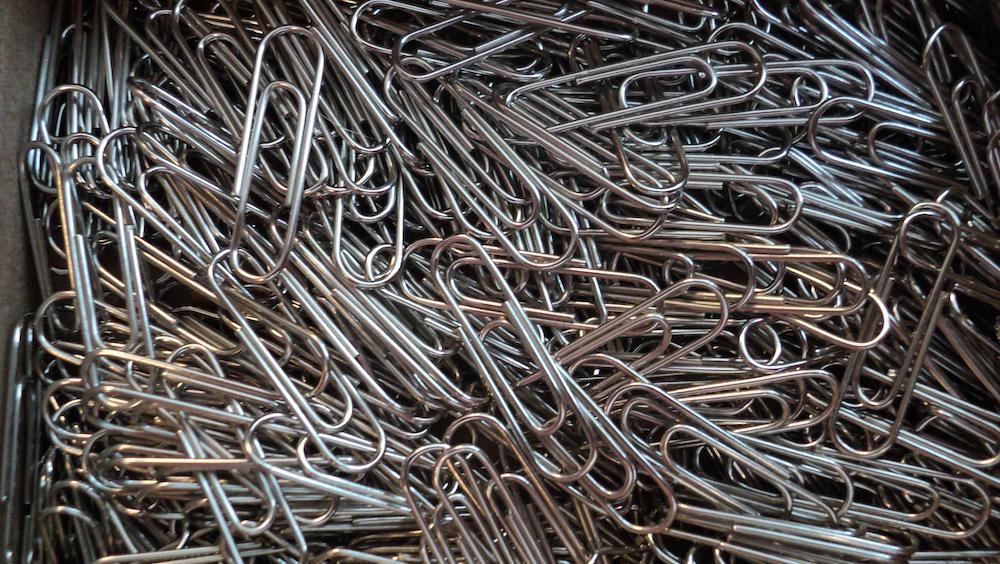 2. Fill up your Reader with like-minded blogs.
You can learn a lot from other bloggers — especially those who are doing something similar to what you hope to do. So Google. Once you find one blog similar to what you write, check out their blogroll or lists or links. Who are they reading? And then, who are those people reading? Before long, you'll create a web of other voices similar to yours.
Study these blogs. What are they doing that you love? That you don't love? How would you say it differently? As your read their posts jot down ideas that come to you. They might be useful later on. (Also jot down the name of the blog that inspired this thought. If you post about it later, you should include a link-back to this blogger — a great way to let them know that they got you thinking and to get yourself on their radar!)
In order to enter the conversations already happening on the Internet, it helps to know what's being said. This also might help you narrow your focus. (I was thisclose to naming my blog "Emerging Mommy" as I began to explore the emergent church movement and became a mother. Then I discovered Sarah Bessey, who then called her blog Emerging Mummy. Whoops. But seriously…learning what was already being done helped steer me toward my own unique take on things and gave me the courage to embrace it.)
Again, even if you already have a blog, this is still a really good thing to do. The blogosphere is a dynamic place, and things might have changed since you last looked around. Take some time to explore what's out there. You might find yourself inspired.
3. Choose a title and buy your domain names.
People say all different things about this, and like I said, I'm no expert. When I first started out, I found it helpful to name my blog "How to Talk Evangelical" (after earlier drafts of my book) and to purchase the correlating domain name. I thought it made my blog more searchable and more theme-based. However, since I've changed the name of my book to When We Were On Fire and have broadened my scope and platform, I decided to change the name to simply my own: addiezierman.com.

People generally advise against naming your blog after your working book title…as it's liable to change. This, obviously, is what happened to me, but I still think naming my blog after what I was trying to accomplish instead of what my name was, was a good move. However, if you go that direction, I'd advise you to purchase, for later, the domain of your actual name. It's usually something like $18 a year to reserve a domain, and I think it's worth it — particularly if you expand your subject matter or get tapped to write a book.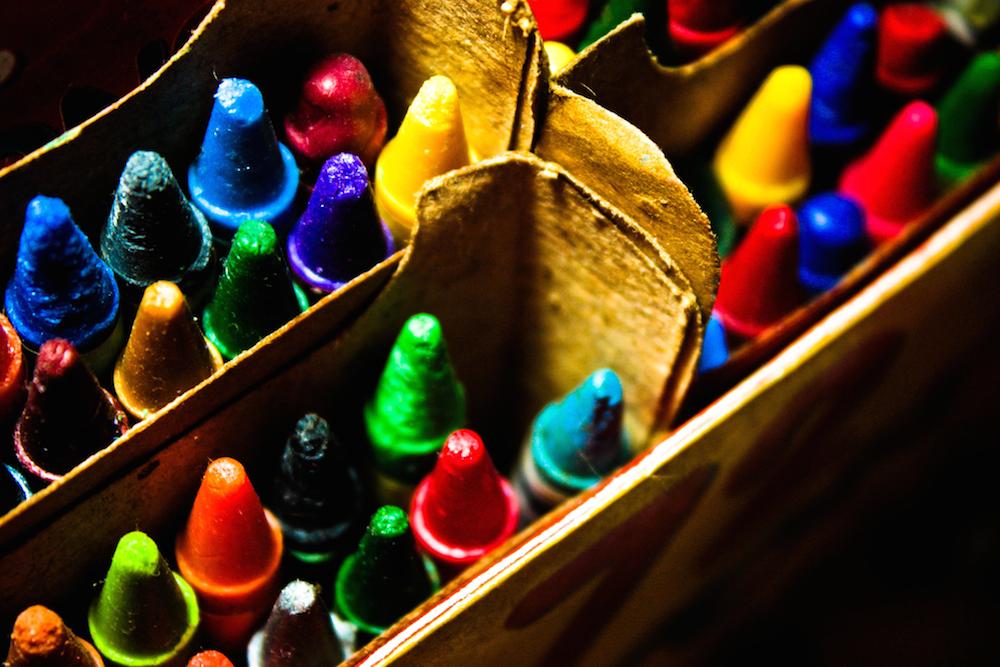 4. Scour the Internet for really well-designed blogs and study them.
What are they doing with their header? How much white space do they use? What is in their side-bars?
What do you like? What gives you a headache? What fonts make you want to throw up? (Just say no to Comic Sans.) What do you find helpful when navigating a new website? What frustrates you?
Jot down what you like (and don't like), and a blueprint for your own site will begin to emerge.
(If you already have a blog, take a look at what you're presenting to the world. Does it seem too busy? Does the design reflect the thematic elements you're going for? (I totally stripped down my own busy and cumbersome sidebar after I read this article from my friend Micah Murray.) Try to see it from the perspective of a new visitor. It might be worth making a few changes!)
5. Find a simple, uncluttered design and make it your own
When you're first starting out, it might not be worth it to have your blog professionally designed. Depending on who you use, that can get spendy, and my personal opinion is that it's better to wait and see how your blog evolves before you spend the money.
Still, first impressions matter, so it's important to have a blog that looks nice and is easy to read. There are lots of sleek and simple free blog themes that you can customize fairly easily. However, DO make sure that you customize! Don't just use the stock photo that comes with the WordPress Twenty Eleven Theme (can't tell you how many blogs I've come across with this exact same picture.)
It's not difficult to create your own header using tutorials like this one or this one that tells you how to create graphics in Microsoft Word. I'm not computer savvy at all, but I was able to troubleshoot my way through the initial design of my blog. There are even color palette websites to let you know which colors work well together (so that you don't accidentally pair something hideous.)
Make sure you include your photo and lots of different ways for people to both connect with you and share your content.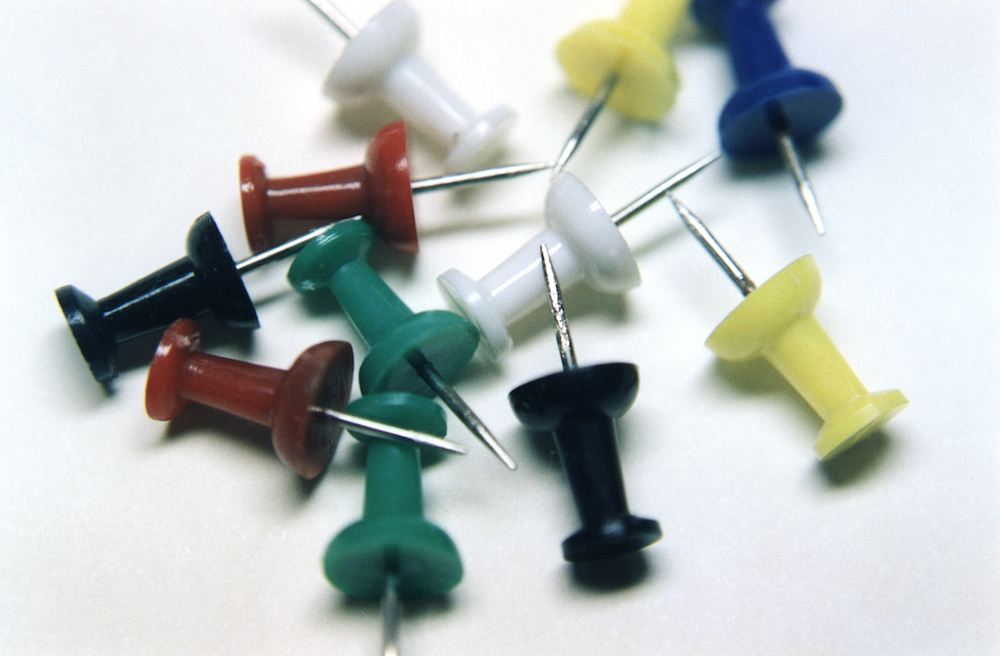 6. Brainstorm topic ideas
You'll feel less panicky in your first several months of blogging if you have a nice list of topics to work from. So take some time to sit down and brainstorm.
I'm a fan of the tried-and-true mind-mapping diagrams, with all the lines and bubbles. Think of every facet of your topic that you can, and then get more and more specific. As you jot things down look for natural groupings. Could this become a short series? A regular monthly feature?
Write down everything you can think of, even if it seems stupid. As my Dad always says, There are no bad ideas in brainstorming!
7. Write your first few posts and create images to go with them
Before you launch your blog, take some time to write your first couple weeks worth of posts. Some experts suggest having no fewer than ten posts already on your site before you start marketing it on social media. I don't know about that, but I do know that having a strong idea of where your going in your first month or two helps a good deal.
While your doing this, take time to find and customize images for each post. You'd think that this would be just a quick add, but often, it's one of the putziest parts of the process for me. You'll want to find a good, free image that you have the rights to modify. That way you can add your awesome title or a particularly brilliant quote from your post and make it Pinterest-friendly.
Also make sure your basic pages of your site are filled out. Every blog should have some kind of About page and a simple way to contact you. (Nothing drives me bananas quite like not being able to find the information I need to get in touch with someone.)

*
That's it! Once you've done those things, take a deep breath, close your eyes, and hit Publish!
It might seem like a lot, but doing your homework on the front end of the process will make it easier to stick with your blog in those inevitable hard months where it feels like you're talking to yourself. You'll be thankful when you hit that first slump to have a plan and a mission statement and a backup chart full of ideas.
Good things take time, and that includes blogging. Do your work, be consistent, and be patient. That's really all there is to it!