Even though my business card claims it as one of my "titles," I've never really, truly considered myself a "blogger."
Bloggers are people who understand social media and who tweet pithy and memorable things at regular intervals throughout the day. Their posts are the right length, include lots of lists and always have SEO-friendly titles and Pin-able images.
When my first literary agent told me that I needed to start a blog, that's what I said to her. "I'm not a blogger!"
Bloggers had big personalities and highly photographical lives and pretty dishes to display even prettier meals. More importantly, bloggers were funny, and I'd once had an English teacher read a "humor essay" assignment of mine, look up at me with raised eyebrows, and say, "You're just not a very funny person, are you?"
I just wanted to be a plain old, run-of-the-mill writer, one who used the Internet primarily for research, emailing friends, and posting pictures of my kids on Facebook. I wanted to work in notebooks, to write chapters instead of blog series, free-writes that no one would ever see instead of blog posts that people had carte blanche to rip apart in the comments section.
I had zero desire to elbow my way into the online space, and when that agent told me that she was taking my book off submission until I figured it out, I cried and cried and ate a gigantic box of McDonald's French fries.
And yet, I wanted to be an author. It was all I'd ever wanted to be since I first learned how to string words together on paper. I had a finished manuscript. A graduate degree in writing. If blogging was the only way to move to the next step of the process, then I would find a way to figure it out.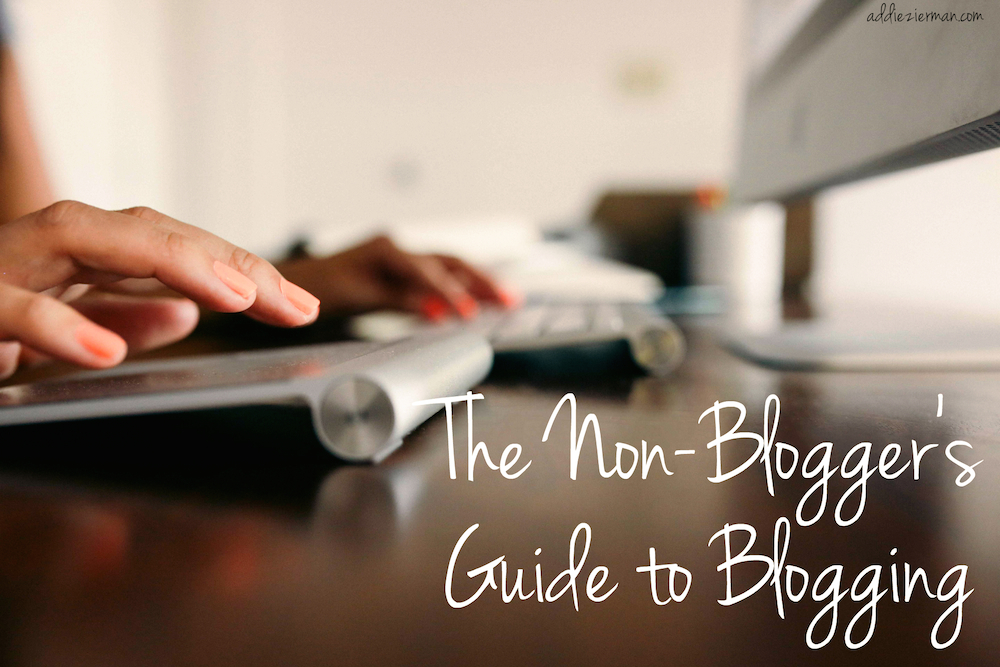 I started blogging in September of 2011. I remember the sunny morning that I published my first post — my almost-five-month-old napping in the baby swing, my 2-year old zoned out on PBS in the living room. I'd spent most of the summer reading about this "blogging" phenomenon on the Internet, bookmarking tips on writing good titles, coming up with ideas, and gaining a following. I ordered a couple of self-published books about social media on Amazon and ventured slowly into the world of Twitter.
I christened my blog "How to Talk Evangelical" after the initial title of my memoir. The idea was to take a different Christian cliche for every post and riff on it. Expand on it. I wanted to try to get to the bottom of the things Christians say. Where did my own experience of reality meet these phrases? Where did they highlight truth and where did they obscure it?
I thought that this format might be interesting to the future audience of my book and that it might provide me with a ready-made structure so I wasn't constantly scrambling to come up with topics. I created a list of these terms, and each week I picked one out.
In the (nearly) three years that I've been blogging, I've made a lot of mistakes, but I've also done a few things right. I've learned things along the way — about both the process and about myself. And, in a completely unexpected twist, I found that blogging actually feeds my soul. It forces me to write and publish regularly, and in doing so, it works that writing muscle that must be kept in motion.
In the blogging world, I've found unexpectedly deep friendship and camaraderie and other beautiful voices working through the same issues I find myself struggling through.
It's hard, and it's time consuming, and I need to step away sometimes. I'm still not great at the social media stuff, and I'm still not all that funny. But I've found a voice and a place in the online community, and I've become part of the conversation that I always wanted to be in. And for that I am grateful.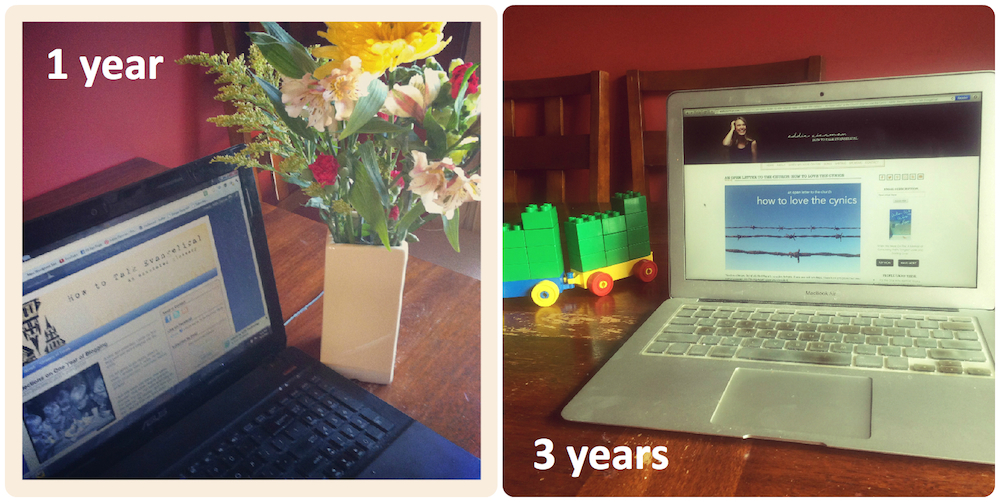 This week, I'm doing a short series on blogging…for those of us who never though we'd be "bloggers." Maybe you've been trying to figure out how to start. Or maybe you're just feeling stuck. Wherever you are in your "blogging journey," I wanted to offer my thoughts and my personal experience with this strange virtual world.
I'm by no means any kind of social media/blogging/internet expert, and by some standards, I'm probably doing it all wrong. And yet, it works for me. And that's what I want to give you — some general guidance along with the knowledge that there is no right way to be a blogger. There are a hundred thousand ways to connect with readers, and in the end, it's about finding your own unique voice and way of interacting in the online space.
Here is the lineup for The Non-Blogger's Guide to Blogging series this week. (As I post these, I'll add links here.)
The Non-Blogger's Guide to Blogging: My Story (Above)
You'll notice that the final post of the series, scheduled for Saturday, June 28, is called "A Celebration of Blogging." In this post, I'm planning to include a link-up for readers to share their own blogs. I'm not sure whether this will be in the Comments section or in a formal link-up yet, but I want to give people a chance to share what they're about and to connect with others that might be interested in that subject matter. Make sure to stop back on Saturday to link up your blog if you write one!
Thanks for joining me in this series. I hope you'll add your own thoughts, insights and input as we explore this weird, wonderful virtual world together.