I had a chance to meet Marlena Graves ever so briefly at the Festival of Faith and Writing…but I'm so excited to read her brand new book, A Beautiful Disaster; Finding Hope in the Midst of Brokenness, which came out just this past Tuesday. I hope you love this guest post as much as I do. Please welcome Marlena here today!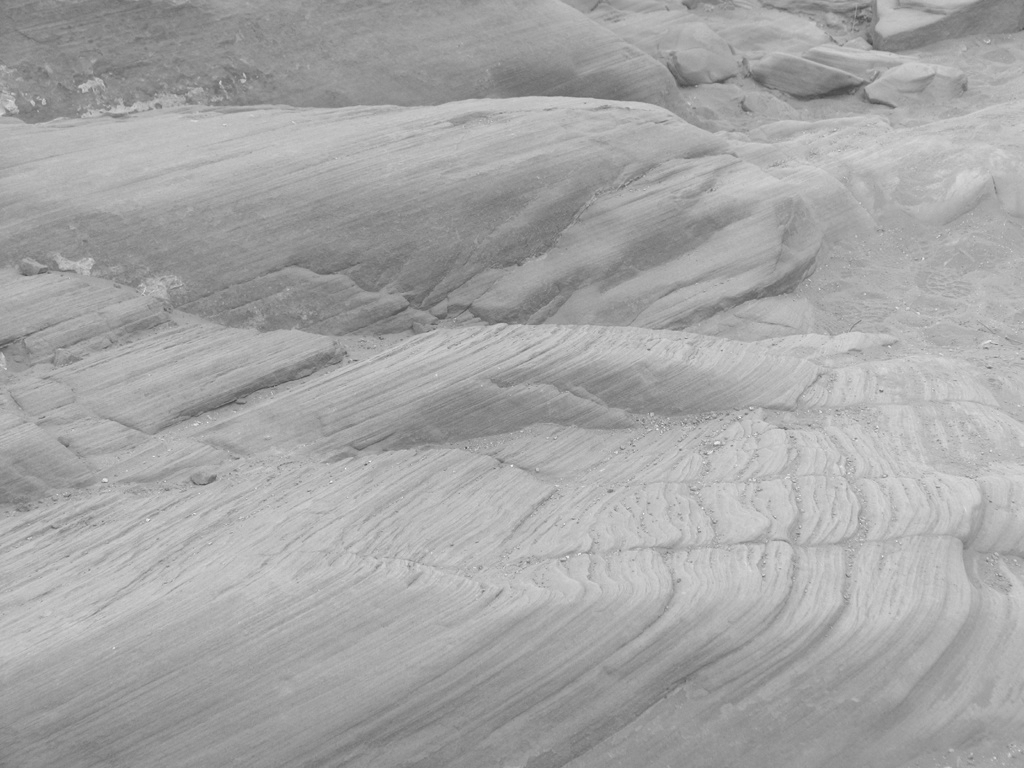 I am a minority from the backwater. I grew up poor and with daily chaos. Much of the chaos was fueled by the punctuated bipolar episodes of a parent. I was on the margins, invisible. I have no well-rounded upbringing or clout, no "good" breeding from fine stock, no safety nets, no money or prestigious education—no influence to recommend me. And so, from my earliest days I've cried out to God, "Please God, father and mother me. Show me how to live. Hold me. Hold me. Love me. Show me how to live!"
As early as four years old, I remember feeling less than, like I was on the outside looking in—alienated from others. Very early on in life, I had become exhausted by the onslaught of life and despaired of it since it was too much for me to absorb. As Father Greg Boyle observed in Tattoos on the Heart, "…part of the spirit dies a little each time it's asked to carry more than its weight in terror, violence, and betrayal."
But as Jean-Pierre de Caussade has noted, God's grace "appears in the strangest of places." Because not only were there demons and creatures in different forms clawing at me, but in my earliest desert experiences, there, in what first appeared to be a God-forsaken place, was God in his glory.
God did answer the groaned, guttural prayers I offered up when I was young. The wilderness is where I grew up in God. He used and continues to use desert forces to shape me into the image of Jesus. I've learned that God can use our being loved well by others along with the range of suffering that we despise, whether it be crises full of sound and fury, or moments of quiet desperation, to form us into the image of Jesus.
Recently, I (and dozens of others) experienced one of the worst wildernesses of my life, plunged into the wilderness by other Christians. It was so very brutal because it was at the hands of those who are supposed to be Christian leaders at an institution and in their various churches. But in my family's life and in the lives and families of many others, they played both the part of Joseph's brothers who callously and ruthlessly tossed him in the pit and the part of those religious leaders who tried to shove Jesus off a cliff. It was a now publicly admitted "purge"—a legalistic and fundamentalist purge of the worst sort.
We all had been welcomed enthusiastically and with open arms. But then strangers to all of us, those grasping for power and who overthrew the leadership—plotted and accomplished our demise. They wrecked a vibrant and life-giving community, all the while claiming they were doing the very work of God. If it had been centuries before, I imagine we would've been burnt at the stake, all for what in the grand scheme of things turn out to be minor differences in theological or social and political orientation. Those on the ground, those who knew and trusted Jesus in us, protested—to no avail. The new regime took over and eliminated all who they deemed unacceptable.
Many inside the community and others who've heard about it ask me how I can remain a Christian after what I experienced. To tell the truth, if this were the only thing I knew of Christianity, I'm not so sure where I'd be. But some of the most beautiful people I've known are Christians. I have tasted and have seen that God is good. And this, this wasn't God (though it was peddled as him). I knew what we experienced wasn't Jesus and his way.
So I clung to the God I knew since childhood. The one who cared for me, the one who fathered and mothered me. I sent SOS messages to friends far and near. I was the paralytic in Mark 2 in desperate need of all sorts of friends to carry me on my mat, tear through the roof, and lower me down before the feet of Jesus. I needed their faith in Jesus that I might be made whole. My wherewithal was faltering. I was close to becoming what I despised.
For more than a year, I was angry and in danger of becoming very bitter. Daily, insult was added to injury as these "leaders" worked woe in the lives of others. They continue to do so today. And so I daydreamed of vengeance and retaliation.
But something happened along the way.
It was a mysterious mercy, a grace. Eventually, God used this experience to reveal the evil in my own heart. He showed me how love-impoverished I am. For in the heat of the moment, I too could've gleefully shoved them all off of a wilderness cliff and walked away with no regrets. I could've murdered my siblings in Christ. I too have the capacity to be a Cain with my own Abels. Inside of me dwell the seeds of large-scale war.
And so there are deep, deep works of grace that need to be done within. I think I've forgiven them. I am not angry anymore. I don't daydream of revenge.
For some reason, God did not shield me nor the others from this wilderness experience. I wouldn't welcome it or wish it upon anyone else, but he has used it to make me more like Jesus. I'm learning in profound ways how to love my siblings in Christ when they act like enemies and how to practice forgiveness even when the personal cost seems brutal.
In some inexplicable way, it seems as if I am participating with Christ in his sufferings. There's no way I could've seen or uttered these things at the outset of this desert sojourn. It's only been after desert purification, after this long and slow process, that I'm again growing up in God. Once again, God's grace manifested itself in the strangest place.
*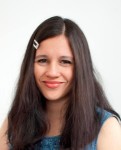 Marlena is a bylined contributor for Christianity Today's Her.meneutics and Gifted for Leadership blogs. She has contributed to Christianity Today, Relevant, the Conversations Journal, Rachel Held Evans's blog,Talking Taboo: American Christian Women Get Frank About Faith, and other venues.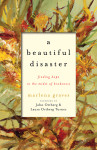 She is married to her favorite person in existence, Shawn Graves. He's a philosopher. Together they have three children. They enjoy their life together and always desire to welcome others into it. She's on staff at her church offering and coordinating pastoral care. Her first book, A Beautiful Disaster: Finding Hope in the Midst of Brokenness (Brazos Press – Baker Books), is now available. She blogs at http://marlenagraves.com and her Twitter handle is @MarlenaGraves. She welcomes you in the name of Jesus.