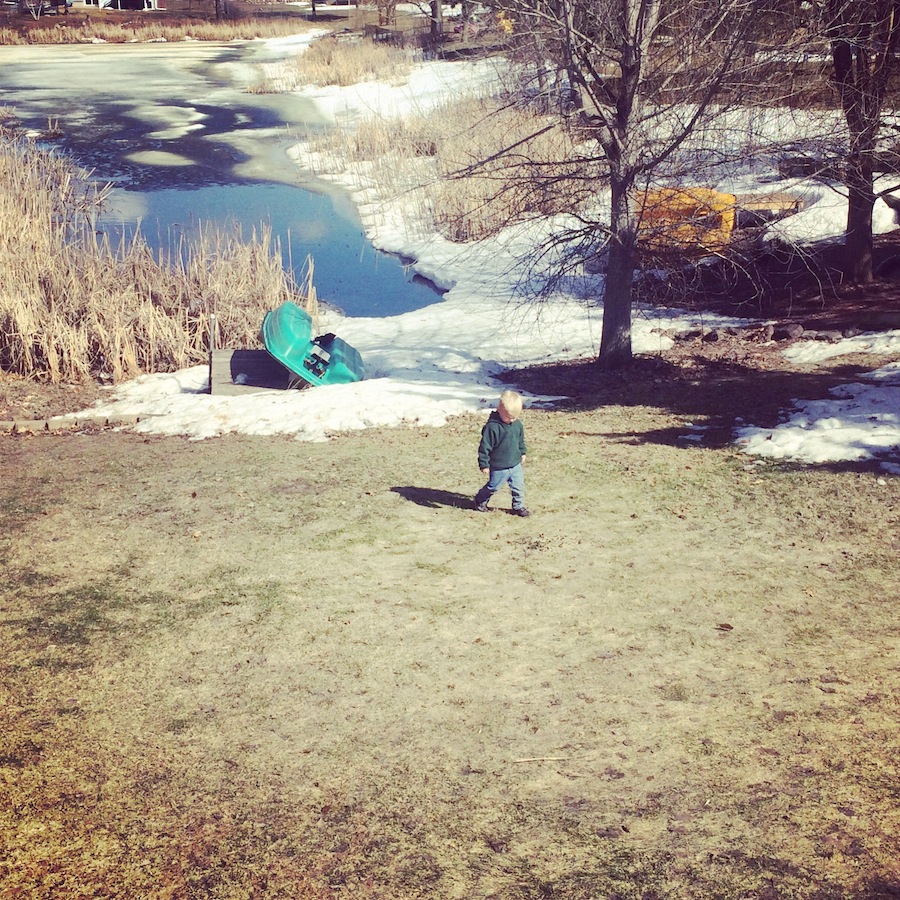 If I'm being honest, I'll tell you that it's been a weird month.
It started with snow, and it's ending with cold, gusting rain (and a chance of more snow. But let's not talk about that).
In between the storms that have trumpeted both the beginning and the ending of the month, I feel like I've swung through an entire emotional pendulum and back: the unexpected redux of Depression…and the relief of healing. Wild grace and love from friends, family, and church…alongside some unprecedented new (and slightly debilitating) Internet Hate.
Inspiration and encouragement for my writing journey at the Festival of Faith and Writing…and the slow, daily struggle into the heart of the beast that is my second book.
I've been wanting to write here but haven't known what to say.
And it strikes me now that this is exactly why we need poetry. We need it to draw our eyes to what can't be said in prose, to what can't be argued, to what can't be figured out. We need the ones who are able to settle deep into the bottom of the ocean that is One Moment and to take us with them. We need the poets so that we can breathe. We need them so that we can understand, and also, so that we can realize how much we don't understand.
Looking back through this month's post, I'm amazed at all the amazing poets who took the time to come share their work and their insights with us.
If you missed it, here are some highlights:
The Contradictory Nature of Poetry by Dave Harrity: "They aren't silver bullets, tweetable platitudes, divine deliveries, or didactic directives that help you "be a better person." If a poem made your world easier, simpler, or more livable, then it's almost certain that you haven't read a poem."
Poetry and the Reading Soul by Tania Runyan: "Poetry, I have a confession to make. I'm a poet, with two degrees and many editorial positions to my credit, but I don't always want to spend time with you."
Big, Wild and Unanswerable by Hannah Notess: "It was in college that I discovered poets who wrestled with faith and doubt in their work. This was awfully convenient, as I was wrestling with faith and doubt myself."
Your Twenty-First Century Prayer Life by Nathaniel Hanson: "How could I call out my own tepid prayer life, a prayer live marked by solipsism? As it has so many times before, poetry rescued me."
Honky-Tonk Bride by Sarah Wells: "The writing of poetry is my meditation practice; it's the quiet place I find to be still and listen, to be still and know, or at least to be still and wonder."
The Wall Is You: Entering Faith Through Poetry by Thom Caraway: "Sometimes the Spirit speaks poetry into your life, and you receive it. I've learned to feel blessed rather than lucky."
The Popular Poet by John Blase: "Sometimes, if you're not careful, you can talk yourself out of writing poetry or any creative endeavor for that matter simply because you don't have the credentials. You can diminish yourself that way in terms of your faith too. In both cases that's sheer nonsense."
A Poetry of Reconciliation by Daniel Bowman Jr.: "Great poetry should always invite us to enter into union with what is beyond us."
The Reflection of God by Amy McCann: "Poetry is not a flat thing, a page thing, but curved, as an eye must be to clearly see our likewise-curved world."
Poetry is Useless — Thank God by Brad Fruhauff: "Poetry isn't "useless" in an absolute sense, just an instrumental sense. You can't use poetry to open a jar or to change a law. But if truth is something more than wishing, then you may be able to "use" poetry to open a mind or change someone's mood long enough to help them—or you—become a different, perhaps better, person."
April is just about over, but that doesn't mean that our  pursuit of Truth and Beauty should end. One of the great gifts to me this month was the chance to spend some time at the Festival of Faith and Writing with artists and editors who are living in that gray middle space of mystery, faith and unknowing.
These wonderful people are, of course, found in all sorts of places. But right now, I want to tell you about the ones who are working on and writing for literary journals — those great, unsung heroes of popular publishing. While these journals and magazines exist across the whole spectrum of literature, I think that they're especially critical to people who are seeking to explore the dark shadows, questions and uncertainties of their faith. And there are a few journals out there that are dedicated almost exclusively to these issues.
Listen, there has been much made lately of the "gatekeepers" — the ones barring controversial material from Christian audiences, bowing to the power of fundamentalist pockets, keeping things out of Christian Bookstores across the country and the world.
I'm not interested in having a discussion about that right now. (Except to give a shout-out to my excellent publisher, Convergent, who let me keep all of the curse words and complicated content in my book.)
What I want to tell you are that there are beautiful, brave voices who are breaking through those gates. And we need to be reading them.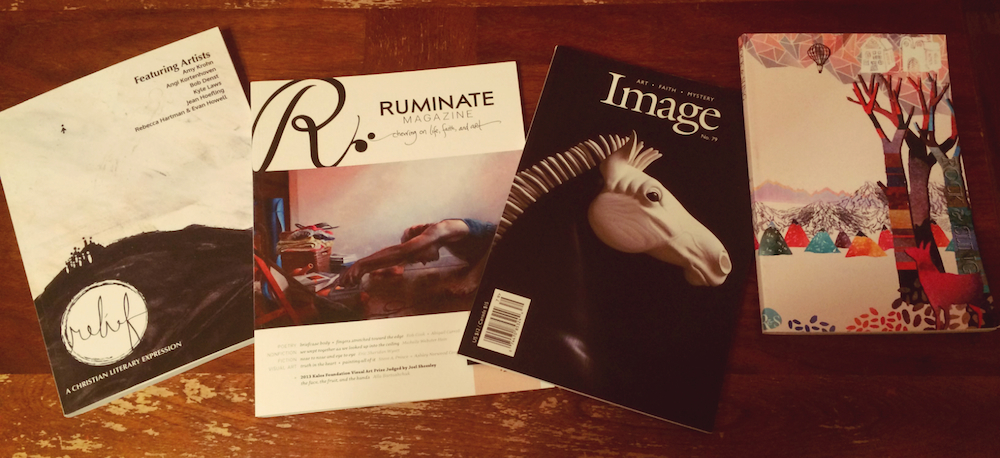 Magazines like Relief Journal, Rock & Sling, Ruminate Magazine, and Image are consistently putting out excellent poetry, essays and fiction by artists exploring faith and mystery, trying to come to terms with their own darkness and doubts.
These magazines and journals operate outside the more-is-more, publish-what-sells business models that most publishers find themselves anchored (often begrudgingly) to.With small operating budgets and staffs that are largely volunteer, literary magazines and journals get to push the envelope, explore the gray, sink deep into the moment and stay.
They are a force of truth and beauty that the Church at large has been missing and that we need to zero in on.
If you want more of this, subscribe to one of these beautiful publications right now. If this poetry series has spoken, in some small way, to your soul, there is more here for you.
[Image | Rock & Sling | Ruminate | Relief]
I harassed the editors of each of these magazines while at the Festival and scored a copy of each one for a giveaway today. Simply offer a comment below — preferably about some way poetry has spoken to you this month…but if you're feeling brain-dead on this April Tuesday, I'll allow a simple I want one! instead. I'll pick and announce the four winners this Friday, May 2nd.
UPDATE: An amazing reader just asked to anonymously underwrite the cost of more literary magazines. So instead of having only 4 copies to giveaway, I now have 13! Contest extended until Saturday, May 3rd!
Thanks so much for following along with us this month. I hope you were moved.