Amy McCann is a brilliant poet and person. She's a professor at my alma mater down the road, and I'm always thankful when our circles intersect. (I got to hang out with her a couple of weeks ago at the Festival of Faith and Writing while we waited an obscene amount of time for our food at a Thai restaurant one night. It was awesome.) I love what she brings us today. Please welcome her here!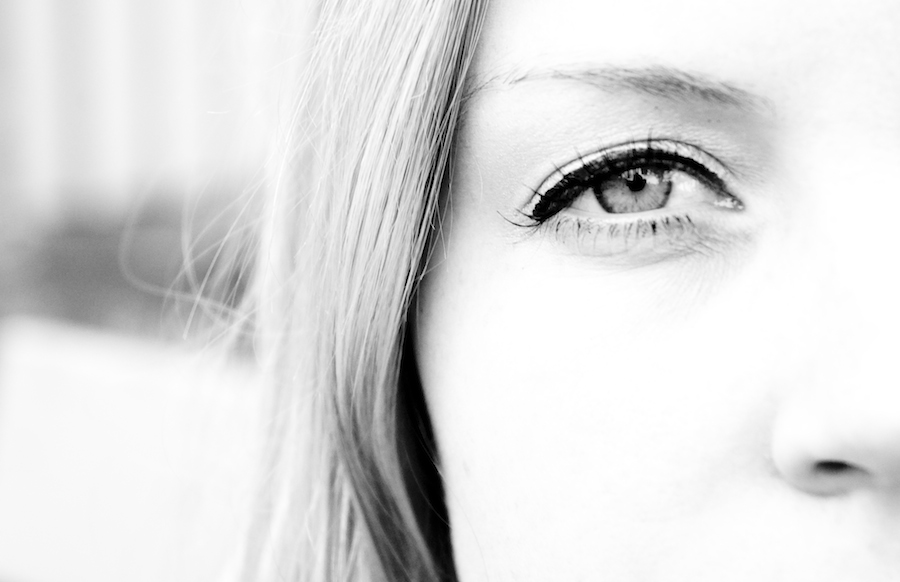 Poetry is not a flat thing, a page thing, but curved, as an eye must be to clearly see our likewise-curved world. Slovenian poet Tomaz Salamun writes, "He who truly sees nature / unravels the glove." My goal as a poet is not to slide a sheet of paper between the reader's hand and the world but rather to spur readers to lift their eyes from the page toward the sky, to strip away at least one of the many protective layers we bind around ourselves, our fallen impulse always to fig-leaf, to shelter ourselves from intrusive elements.
The only way I know to be brave enough to do this is through Christ. In a meditation on attention, poet Donald Revell quotes a line from a particular translation of Guillaume Apollonaire: "Christ    pupil of the eye." This word, pupil, derives from the Latin pupilla, which means something like "little doll"; it is a diminutive, a term we apply to something small and dear.
A similar phrase in Hebrew, often translated as the idiom "apple of the eye" (e.g., Psalms 17:8), means literally "little man of the eye"–the tiny reflection of the self seen when looking intently at another. When I hear Apollonaire's phrase, I remember to focus on and with the image of God–Christ superimposed over the miniature, distorted image of myself I project onto the world; Christ welling up in the eyes of the other and, too, in my own.
We say "apple of my eye" about what's most precious, most beloved. When we slow down enough to see ourselves reflected in the eyes of others, it is difficult not to begin to consider–as we are called to by Christ–both them and ourselves beloved. I think a similar thing, then, occurs when we look very closely at a poem: we begin to see the text, and perhaps the poet who created it, as valuable; we begin to see our own small reflection, and the reflection of God, within it.
Note: This post is adapted from a longer article published in the Pilot, a publication of the University of Northwestern – St. Paul.
*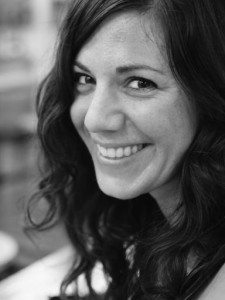 Amy McCann is the author of the poetry collection Yes Thorn (forthcoming from Tupelo Press, selected by Paisley Rekdal for the 2013 First/Second Book Award). Her poetry has appeared or is forthcoming in The Kenyon Review, The Gettysburg Review, West Branch, and Image. Recent recognition includes a 2012-2013 McKnight Artist Fellowship in Poetry, a 2014 Minnesota State Arts Board Artist Initiative grant, and a 2014 Pushcart prize nomination from Rock & Sling.
Raised in Illinois, she now lives in Minneapolis and teaches writing at the University of Northwestern–Saint Paul. She has an M.F.A. from Eastern Washington University.