I had the chance to meet Daniel Bowman Jr. for the first time this February when he invited me to come read and talk about my book at Taylor University, where he's an English professor.
In the middle of an Indiana snowstorm, I got the chance to talk with Dan about literature, faith and spiritual formation. He's a thoughtful and insightful reader, and the ways that he engages with literature and poetry made me want to be a better reader myself. I'm so happy to have him here, walking us through the power of poetry in reconciliation.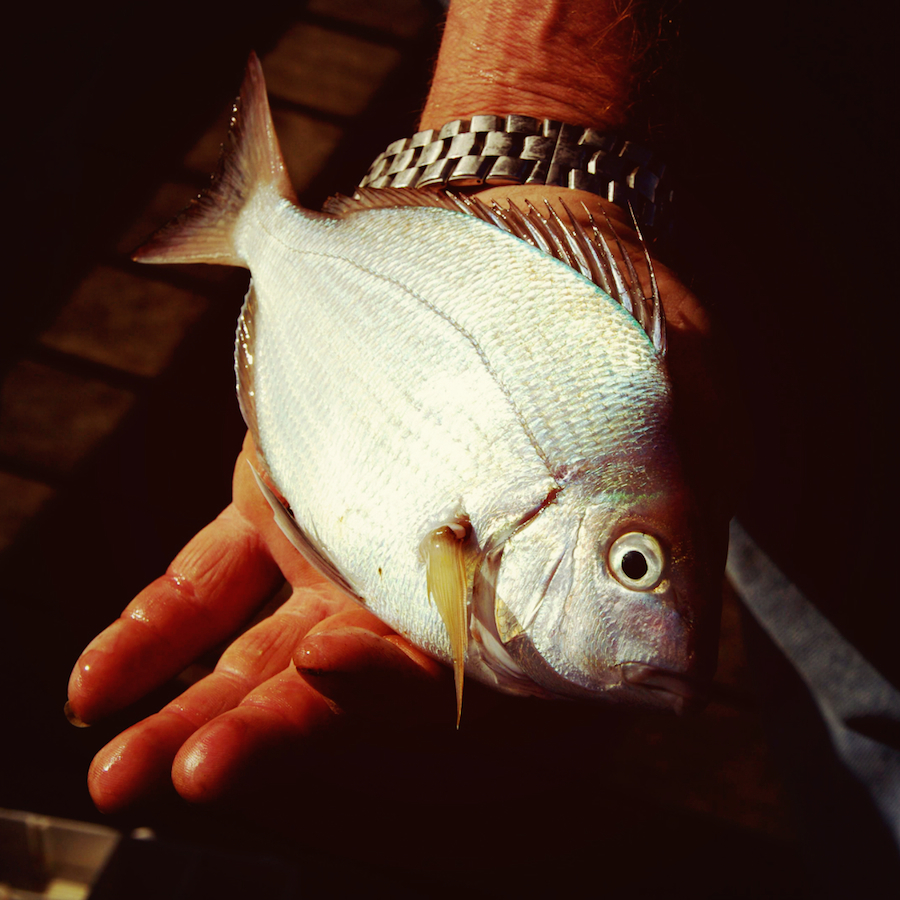 As a reader, writer, and person of faith, I've always been drawn to poems that drill down to great depths, to what Richard Foster called "the subterranean chambers of the human soul." I like bold poems that provoke and haunt me long after I've closed a book. Conversely, I'm bothered by modest poetry that does not ask too much of the reader, even if it's technically proficient. I'd rather have a raw, new experience of the ineffable.
Robert Bly advocates for poems that "leap" from the conscious parts of the mind deep into the unconscious, breaking through ego structures into essentials. In an essay called "Looking for Dragon Smoke," he wonders why the average American poem doesn't risk very big leaps:
Let's set down some of the enemies that leaping has in this country. American fundamentalism is against the journey to dark places; capitalism is against the descent to soul; realism is against the leap to spirit; populism and social thought are against the solitary wildness; careerism in poetry doesn't allow enough time for descent.
Though that passage was written in the 1960s, I still see a lot of truth in it as I sift through hundreds of "safe" poems published in this country every year. Bly described modest poetry with a poignant phrase: "spiritually bankrupt."
Stanley Kunitz said that in our time, "[Poetry] has become easier to write but harder to remember." Too many poems sound and look the same, fail to distinguish themselves. They seem to ask us to spend no more than a minute or two with them. And I think that part of what makes these poems so forgettable is that they are built for consumption: a laugh or a quick, knowing nod—"McPoems," as Donald Hall famously called them. As such, they lack spiritual nourishment.
*
Okay, that's a pretty negative beginning, and abstract, too. Let's get to an example—a positive one. First: how can we describe the poems that do take risks and stand out? Octavio Paz used the phrase "a poetry of reconciliation" which, he said, "comes from the imagination made flesh in a now that has no dates." What a wonderful way to talk about art that endures.
When I think of a poetry of reconciliation, or consider Bly's thoughts on leaping, I think of a poem like Mary Oliver's "The Fish." Oliver's work is generally accessible, yet it often exceeds what I've come to expect from many poems. In her finest poetry, her epiphanies recover the link between the small stories of our lives and the larger narratives of the human condition. They point to something beyond themselves.
The Fish                  
The first fish
I ever caught
would not lie down
quiet in the pail
but flailed and sucked
at the burning
amazement of the air
and died
in the slow pouring off
of rainbows. Later
I opened his body and separated
the flesh from the bones
and ate him. Now the sea
is in me: I am the fish, the fish
glitters in me; we are
risen, tangled together, certain to fall
back to the sea. Out of pain,
and pain, and more pain
we feed this feverish plot, we are nourished
by the mystery.
From the Pulitzer Prize-winning collection American Primitive (1983)
I've come back to this poem many times for its transformative energy. The poem, like a spring, renews itself. The lines are not just memorable—they are worth remembering, for there is much at stake.
The language is earthy yet majestic—it needs to be both in order to hold the paradox of life and death, to connect the concepts of "pain" and "mystery." The speaker enters a realm of great depth, an incarnational space where living things are "tangled together." In such a poem, no time is wasted on the trivial. And as it's "the first fish" the speaker "ever caught," it's a rite of passage, which intensifies the emotions even more.
The speaker does not simply name the fish or hold it up for us, as many contemporary poets would do. Instead she directly and intimately identifies with the sea and the fish. She guts it, eats it, participates in it, reconciles herself to it and to the great chain of being, despite the pain associated with that undertaking. As this is an initiation, I can picture the inexperienced speaker bumbling her way through the difficult and messy and surprising process, just as each of us does who would choose to live deliberately.
The poem is invitational, as sacrament must be. The reader is bidden to mystery specifically by the pronoun "we." In the lines, "…we are/risen, tangled together," the "we" refers to the speaker and the fish. However, in the lines, "Out of pain,/and pain, and more pain/we feed this feverish plot, we are nourished/by the mystery," the "we" now refers to the speaker and the reader, to anyone who would join in the sacramental act.
In connecting the personal story to the universal, the poet honors reality—the "feverish plot" we all feed—then points to a nourishment that is possible not in spite of, but because of, the suffering required. The effect is spiritually rich.
*
To paraphrase "Play and Theory of the Duende," García Lorca said that great art depends on connection with a nation's soil, a vivid awareness of death, and an acknowledgment of the limitations of reason.
Lorca believed that what makes a poem powerful comes from a specific orientation, one that springs from suffering and from the earth, one that privileges imagination to lead us beyond mere reason. The great Sufi mystic Rumi captures this idea in an astonishing 13th century poem:
Out beyond ideas of wrongdoing and rightdoing,
there is a field. I'll meet you there.
When the soul lies down in that grass,
the world is too full to talk about.
Ideas, language, even the phrase each other
doesn't make any sense.
Translated by Coleman Barks in The Essential Rumi, New and Expanded (2004)
The poem renders "an acknowledgement of the limitations of reason" as a field where "the world is too full to talk about" and language fails to account for meaning, is incapable of bridging the gap between felt experience and representation.
To enter into any place, we must leave something behind, close the door to other options. To access Rumi's field, we must somehow get beyond "ideas of wrongdoing and rightdoing"; we must leave behind our simple dualistic seeing and descend to a more mysterious, more inclusive way, a "soul" way. This path will require us to give up control, our egos—our very identities, which is a kind of a death that is never willingly agreed to without "vivid awareness."
While the risk is great, so is the reward: we will, as Oliver says, "[be] nourished by the mystery," or as Rumi suggests, enter into a union, a oneness so all-encompassing that "the phrase each other" will no longer "make any sense."
Great poetry should always invite us to enter into union with what is beyond us. Like "The Fish" and Rumi's brilliant untitled poem, the works that are inextricably connected to my faith journey and writing life are memorable and sustaining.
Though often rooted in a specific time and place and experience, great poems finally transcend those conditions to exist in "a now that has no dates." I carried these poems with me as I wrote my first book, A Plum Tree in Leatherstocking Country, and I carry them with me still.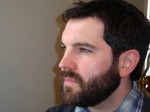 Daniel Bowman Jr. is the author A Plum Tree in Leatherstocking Country (VAC Poetry, 2012) and Beggars in Heaven: A Novel (Relief Books, Summer 2014). A native of the Mohawk Valley in upstate New York, he lives with his wife, Bethany, and their two children in Hartford City, Indiana. He is Associate Professor of English at Taylor University.