For my Sojourn Ladies at Prairie Oak Community Church
I went off the anti-depressants in January. I had my reasons. There was a week in Mexico on the horizon, followed by our Epic Road Trip toward the sun.
Ever since my first diagnosis, I've considered my Depression linked, at least in part, to outside forces. Weather. Loneliness. Extreme circumstances. When I went back on the medication last summer, I thought that my anxiety about the coming book release was to blame. But by January, the book angst was settled. It was the depth of Minnesota winter – yes – but it would be tempered by vacations to warmer places. I thought it would be okay.
This is what the descent back into Depression looks like for me. First I get crabby. The I get weepy. I blame hormones and Age 3. I blame Caillou's annoying voice and annoyingly patient cartoon parents. I blame Minnesota winter, which seems to sprawl each year farther and farther into the months categorically reserved for Spring. Then it gets worse, and I lose all sense of momentum and motivation, and I don't know who to blame anymore. So I blame myself.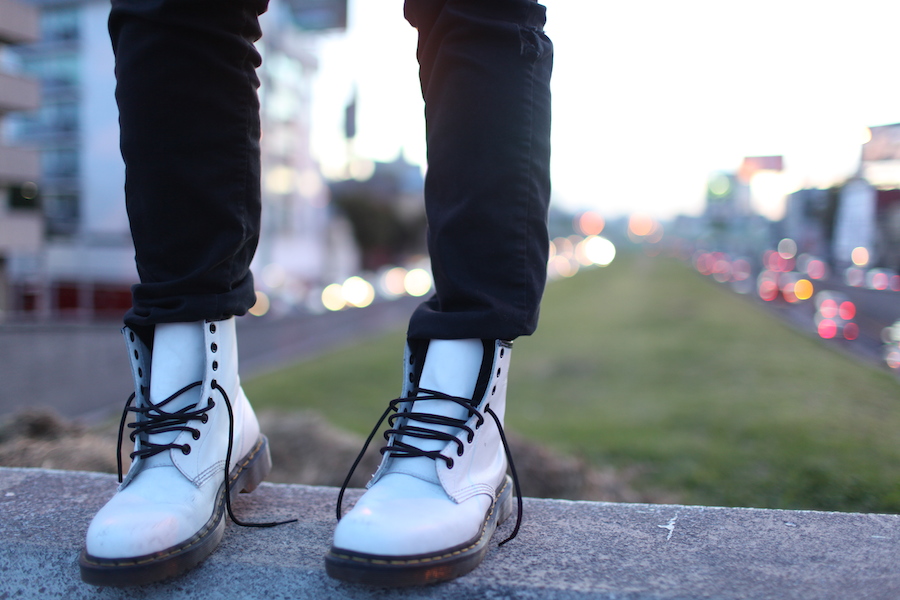 During the first week of April, my husband went out of town on business, and I slogged through the days with concrete in my veins. I hit a wall with the work on Book 2. How could I write about rebuilding my faith when I felt exactly I did five years ago during The Year of My Drinking? When I felt just as lost and just as lonely and just as far away from God?
There is a sense of defeat when you realize that your struggles are not past tense but present. Not something you've overcome, but patterns that you'll have to work to overcome you're whole life.
That week, I found myself reeling toward the edge again, self-medicating at night with wine until I'd taken down most of the bottle by myself. I'd wake up in a hangover haze with a three-year-old laying on my head and my husband at some hotel in some other state.
No matter how many times I do it, it always feels a little bit like defeat to go back on the anti-depressants. I never want to, and it always feels like a last resort to call the nurse and make that appointment.
And yet. Here's the gift. Here's the hope. I did it.
Where before it's taken me weeks or months or even years to understand what was going on, this time I knew. And it only took me a few days to pick up the phone and get help.
I'm learning to recognize the signs before they spiral into regrets. I'm learning to admit it out loud, even though it feels hard to say it every single time. Depression.
This time, I told the Church Ladies instead of waiting for them to notice it, waiting for them to sense my drowning and resenting them when they didn't. Instead I said it, and that is a kind of victory. Around our table at morning Bible study that week, they nodded and looked at me with soft eyes, and then one by one, they all told their own stories of Depression and sadness, darkness and light.
This time, I called my husband. I said, It's not good right now. I said, I made an appointment and I'm going back on the drugs. And this time, he understood right away what that meant. This time, he opted out of the weekend church retreat that he'd planned to go on and came home.
In the sterile, fluorescence of the exam room, I cried while the doctor asked me questions. "Am I going to have to be on these damn pills for the rest of my life?" I asked.
"Maybe," she said. "Maybe not. It's different for everyone, but it's okay if you do."
It's okay if you do.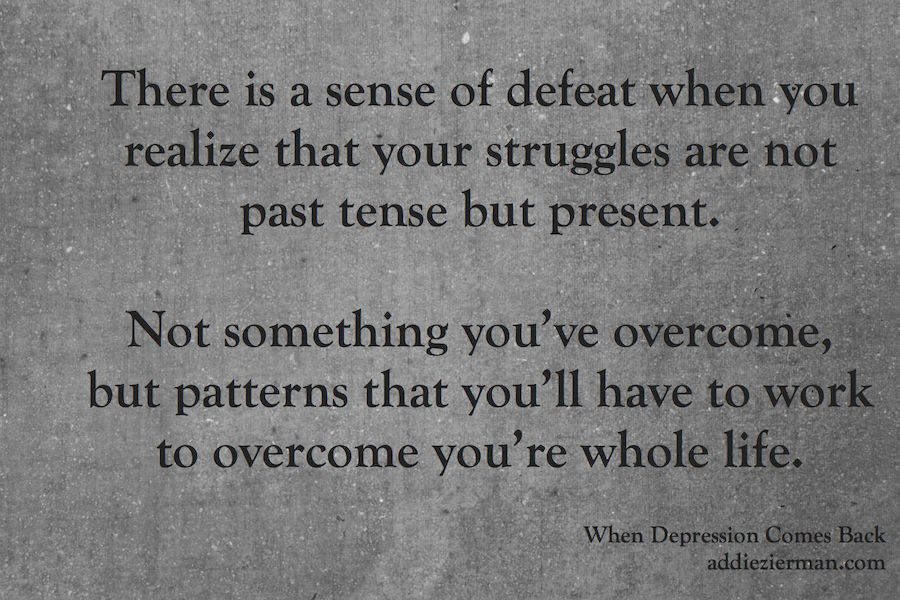 I know I've been a bit absent from this online space this month. I've been letting the poets say it for me. For all of us. Their language and their line breaks have made space for my own feelings of discouragement and defeat. And for grace – that "terrible oil/anointing me beloved."
Here in the bald, exposed space of my ongoing struggle, I am learning again and again to admit that I need help. I am bent toward self-destruction, and I am waving my hands in surrender.
And this month, I am being saved again. By the pills and the poets. By Church Ladies, who send emails and slip books into my hands in the foyer before service.
I am being saved by the God who does not let me go – not this time or last time or ever…no matter how deep the darkness of my heart.
He is risen, and I am being raised too. No matter how dark it gets, Easter comes again. Every single time.