I'm so glad to have the lovely Katie Murchison Ross here today sharing a small change with us. Katie's post reminds me that breaking down walls is really not that hard if you have the courage to just show up and stick around. And that we all have so much to offer one another. Please welcome her here today!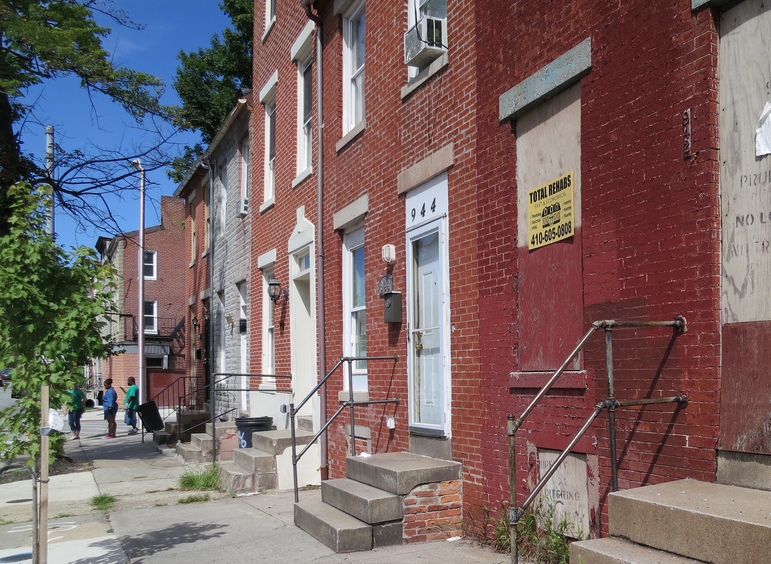 "We're gonna search their bags for weapons, drugs, and secular music," my co-counselor Tanya told me as she selected one of her Christian hip hop CDs as a welcome soundtrack. "I've been doing it all summer so I'll be in the cabin unpacking their bags; you'll be outside greeting them."
I nodded, trying to look as unalarmed as possible. I'd elected to stay this last week of summer camp because it seemed like it would be a good experience after a summer of suburban white girls. I was nineteen, and I knew I was too quiet, introverted, and sheltered to have any idea how to relate to these urban youth who were about to pull up. I would do whatever Tanya said. She'd just arrived from an inner city kids camp, plus she was urban herself, which maybe this week was a euphemism for black.
A few minutes later, the first van pulled in. I threw on a polka-dot dress and a purple wig and started jumping up and down, plastering a smile onto my face and opening my arms to these children from Richmond and DC and Pittsburgh, these children who'd seen more violence and discrimination and poverty in their lives than I'd ever seen on TV.
They were twelve and thirteen. No one had weapons or drugs. One girl made a smart remark and Tanya told her to drop and do ten push-ups. Then we went to dinner.
That night, after all the chanting and all the confiscating, after all the overwhelmingly stern recitations of rules, after enough chants and raps to make me lightheaded, I looked around at the bunks. What I saw were simply middle school girls­. For all the newness, they were just girls.
*
I taught them how to canoe. We played Uno at rest time. I chaperoned dance night without Tanya and survived. They put my hair in corn rows. During Bible study, one girl confessed that she wanted to repent of "fornicatin'."
On Thursday, another girl confided in me about her family problems—which involved prison, gangs, and a demanding mother. For all my inadequacy to quell her anxiety about returning home, the conversation felt strangely normal. She was, surprisingly, just a girl with struggles and fears and a need for love. She was me, with details changed.
*
Staying the extra week at camp, I learned that I was inadequate, that I didn't have much to offer, but that I shouldn't be afraid. It was my first opening into a grand, colorful world that would lead me to Bangladesh and Tanzania and teaching ex-offenders and living in less-than-sculpted neighborhoods.
Each time I have met people of a new culture or nationality or social status, I have been scared of relating, and in some cases (melodramatically) scared of dying.  But beyond uncomfortable beginnings, I have found real faces to see and voices to hear and hands to hold. I have found the joy of exchange and the pain of empathy. In each connection, the Spirit has been alive and moving and reconciling. People who could have been seen as threats or enemies or beneficiaries have become friends.
The first step is sometimes awkward and bumbling and dangerously close to romanticizing or patronizing the "other." But each time I experience a new cluster of children of God, I allow the walls between us to be broken down. Slowly, let me help this group of people becomes let me give a ride to my neighbor and let me buy a gift for my friend.
And I have received so many gifts from my new friends.
Katie Murchison Ross is a teacher, writer, and soon-to-be divinity school student. She and her husband have lived in East Africa, Washington DC, and western North Carolina, and will be moving again this summer to Durham, NC for grad school, where Katie is excited to continue exploring her calling as a pastor. Katie loves to keep up with friends far and near and sometimes wishes she could be a full-time friend because that's her favorite job. She'd love to be your friend too: visit her at katiemurchisonross.blogspot.com.