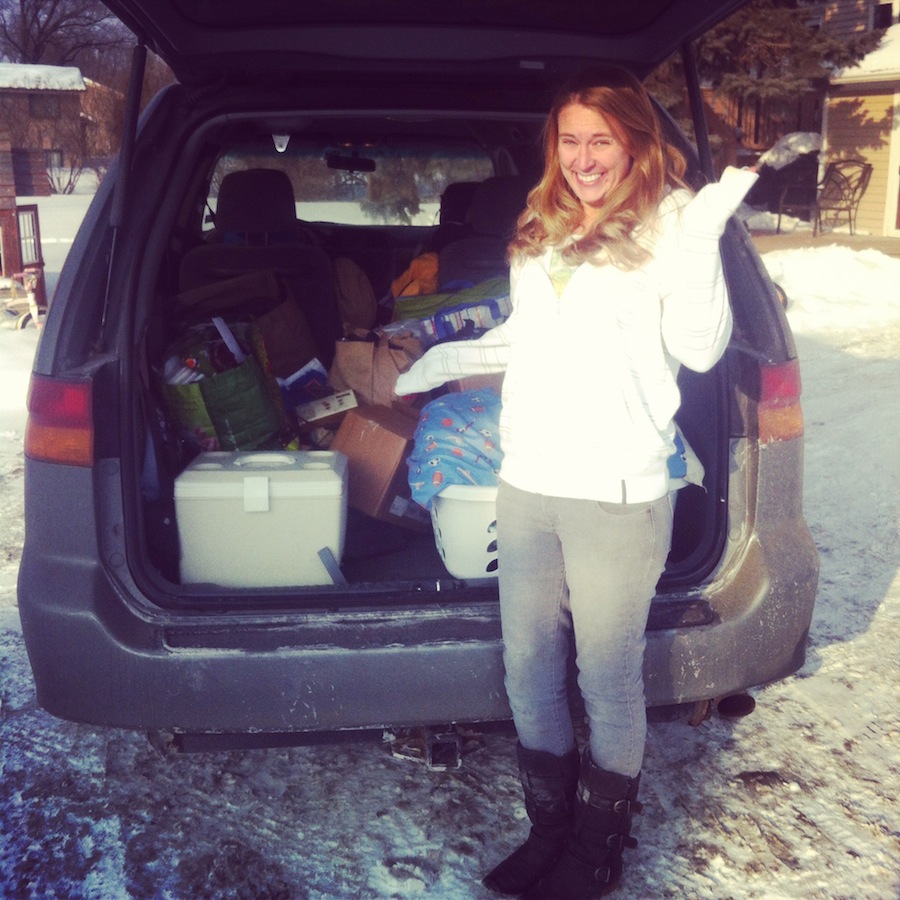 It's past my bedtime, and I'm sitting in a pool of hall light coming into the dark guest room of friends' house. In the bed, my boys are sleeping, their foreheads leaned in toward each other, their breath steady in the quiet.
It's the fourth day of my Epic Winter Road Trip, but in many ways, it feels like it just started.
On Thursday, I picked up Dane from the Pre-School Valentines' Day Party, and we headed for Chicago. It's a drive that never feels road-trippy to me. It just feels like going home.
I've been driving this route several times a year since the late-August day I left for college in my little green Honda. I think I've probably stopped at every exit at some point or another. The night was winter blue, and the boys slept in their seats while I listened to the first third of Loving Frank on audio CD.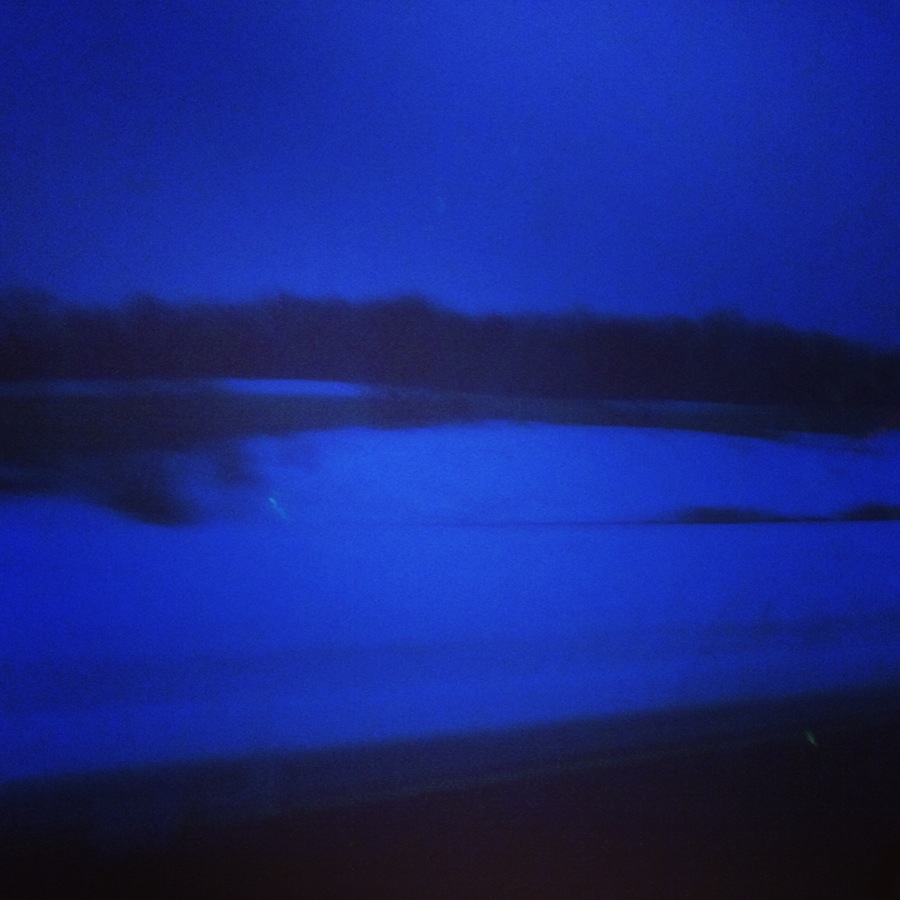 The next morning, I left my boys with their Grandma and headed downtown to play at being a native-city-dweller with Alissa (if you've read my book, yes…that Alissa).
I would like it to be known that I navigated the Chicago Public Transportation System like a champ. I didn't get lost or miss an el stop…and I only had to ask for help once when I couldn't figure out how to put my el ticket in the machine. (I have an awkward City Selfie I tried to take, but it's too embarrassing. I can't even show you.)
Saturday morning, I had the chance to meet with a group of beautiful women over breakfast to talk about my book. One of the unexpected surprises about having written an extremely personal memoir is that you get kind of skip the awkward-small-talk stage altogether. (Which is great, because I'm really bad at that.)
Although I was with women I'd never met, dove right into this deep, healing, beautiful conversation about what faith used to look like for us…and what it might look like going forward. It was a highlight of the trip so far.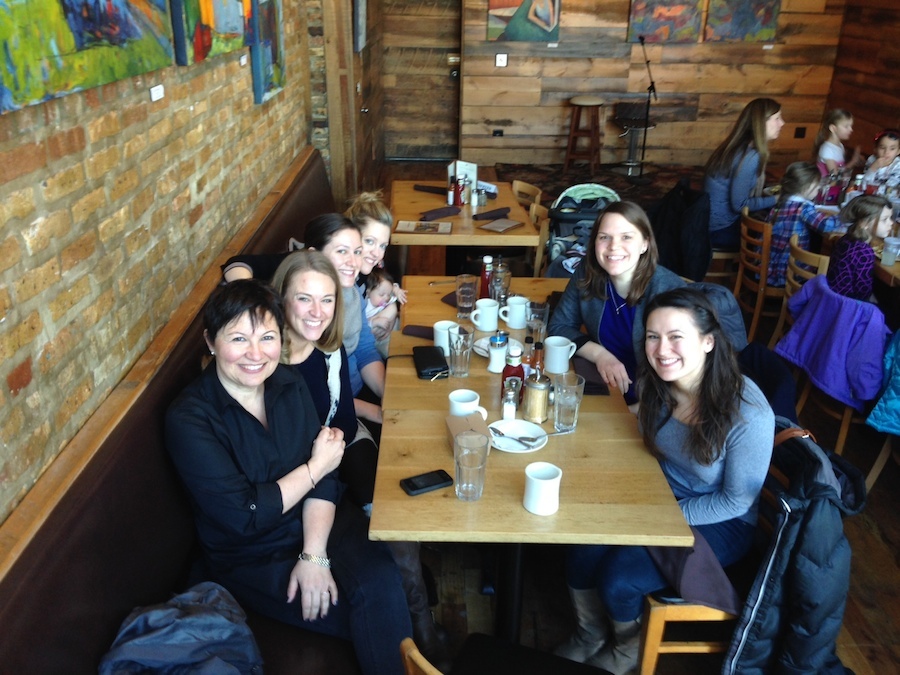 Then, I gave my first bookstore reading at The Book Cellar in Lincoln Park, which is pretty much the cutest little independent bookstore I've ever seen.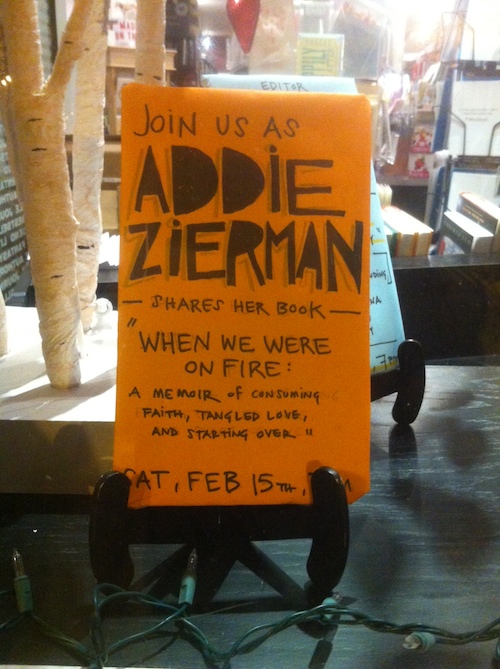 I was so grateful to everyone who came and to the girls who ran the whole thing — who were kind, welcoming, and so enthusiastic about my book. I couldn't have asked for a nicer evening.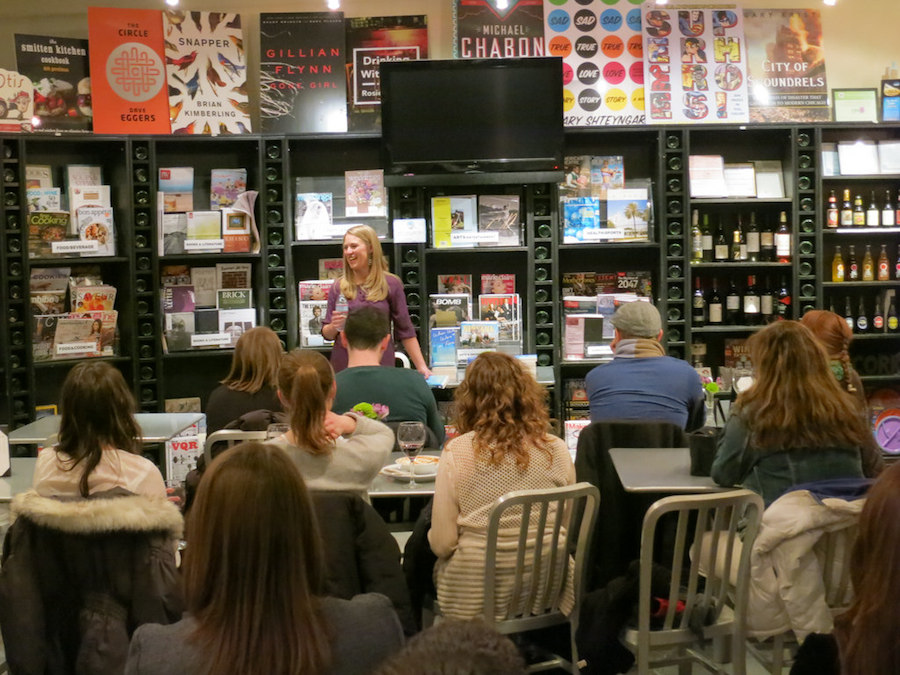 Today, we attended the church I grew up in (which always brings back all kinds of feelings for me), and then we headed for Indiana.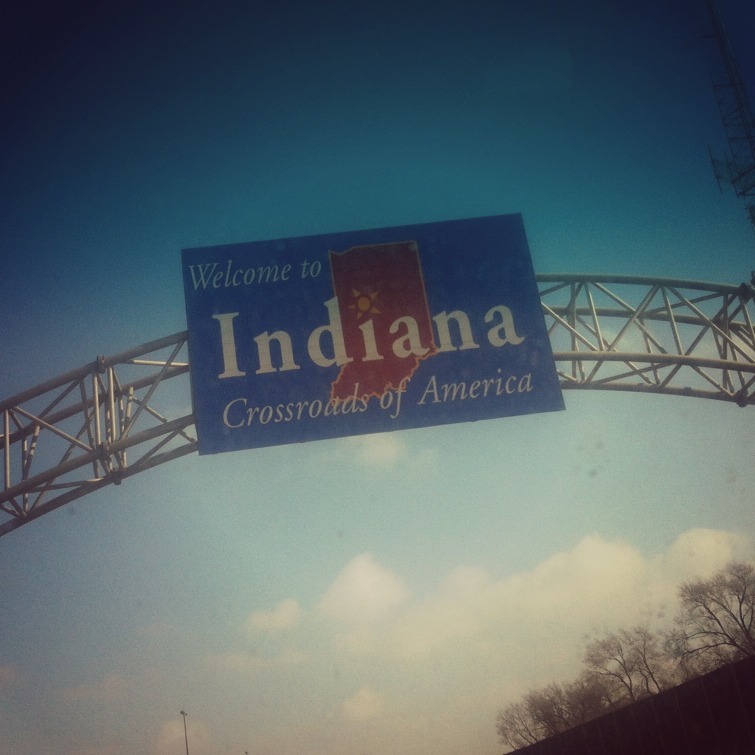 The first thing I noticed when I crossed the border was giant black sign with white lettering that said HELL IS REAL. It turned out to be a creepy kind of omen because then Liam did this for the next hour or so:
But then we made it to our friends' house…and one of the beautiful things about reconnecting with people you haven't seen in a long, long time is watching your kids become friends. This picture is blurry, but, you get it.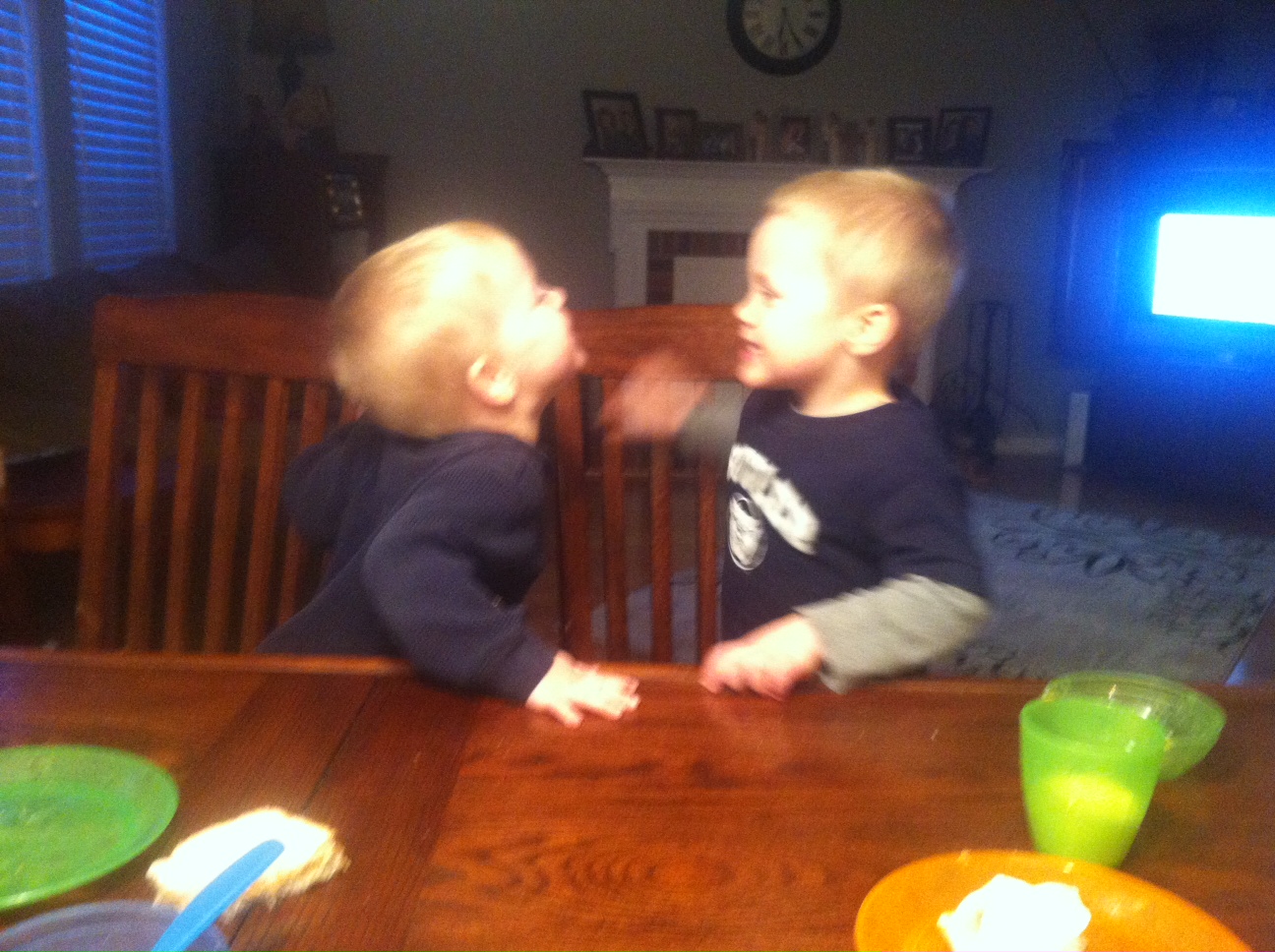 Tonight, I'll crawl in the guest room bed with my two small boys, feeling grateful for the way road-trips bring us together — both with people we barely know, and with the ones who live with us every day.
The one who temper-tantrumed through Indiana today — Liam — he likes to hold my hand while he sleeps. I'll let him, because we are smashed together on this wild adventure, and it is good.
Tomorrow, off to Nashville!! If you're local, please consider coming to my reading at Trevecca University on Tuesday night at 6. I'd so love to meet you! Details here.