I've gotten to know Gillian Marchenko only a little bit through the blogging world (and through some strange — Wait! How do you two know each other?!?! moments on Facebook in which you discover your virtual friends and your real life friends are connected somehow. Strangest thing ever.)
What I do know about Gillian is that she's a tremendous, honest writer who takes her readers into the heart of what it truly means to live with special needs kids. I think this is so beautiful. I haven't had a chance read Gillain's brand new memoir Sun Shine Down yet, but I've heard only great things and can't wait to dive into it.
No matter who currently inhabits our lives, I think this is a powerful idea — to start changing the world by loving those closest to us. Read Gillian's lovely post here, and then go buy her book!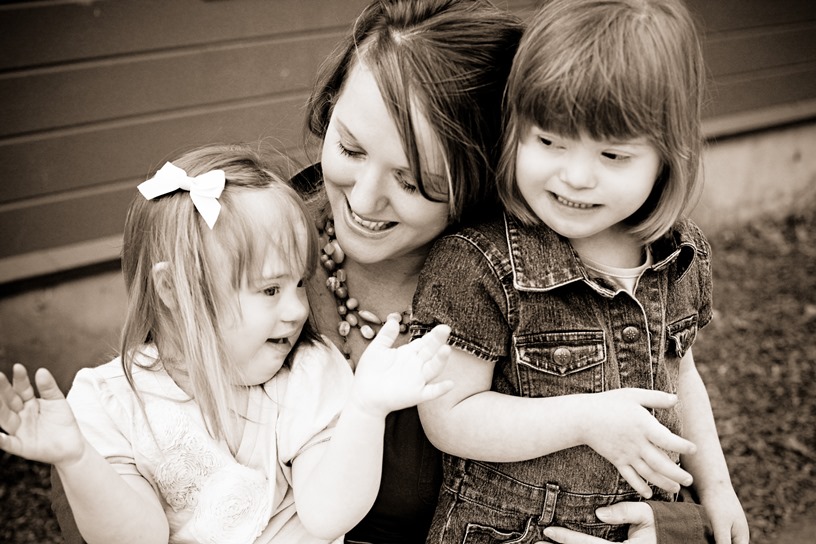 It's nine o'clock in the morning. I spoon leftover chili into my mouth and look out a smudged window full of fingerprints. My four daughters are at school after days at home because of icy temperatures that managed to fluster even the most tenured Chicagoans. The house is still, quiet. My dog Scout licks her lips as she naps in a chair next to me.
When I pitched a 'one small change' post to Addie months ago, my mood matched my idea. I wanted the post to advocate for families affected by disabilities. I'd like to write something about the special needs mom, and how to be inclusive to her and her child in your community!
I have two kids with special needs. Polly has Down syndrome and a stroke and seizure disorder. Evangeline (adopted from Ukraine) has Down syndrome and autism. I write and speak and educate about disabilities and own the proverbial advocacy pompoms. I often don a cheerleader outfit when it comes to my girls.
But not this morning.
Today I'm not throwing my pompons in the air to get your attention. I'm not thinking about inclusivity. I'm thinking about survival. I'm not thinking about changing a community. I'm wondering how in the hell I can stop my seven-year-old from breaking up the floor boards in her bedroom and eating them.
I'm not a cheerleader. I'm just a deflated mom sitting in her pajamas, eating last night's dinner for breakfast.
You're probably wondering. Then… what's your one small change, Gillian? A bad attitude?
Well, yes.
But really, my one small change is this:
I'm going to love my children.
As I spoon lukewarm chili into my mouth, a thought occurs. Perhaps the best way to advocate for my girls is by loving them well and enjoying the crap out of them. And any mother will tell you, loving our kids isn't always easy. It takes work. Maybe I should ration what little energy I have in the trenches of early motherhood not for big groups of people but for those in my charge. Mother Theresa said "Never worry about numbers. Help one person at a time and always start with the person nearest you."
The person nearest to me…
"I like you best," Polly says to me first thing when she wakes up in the morning, her nose all bunched up as she giggles. Her arms encircle my neck.
Advocacy on a larger scale will happen. I'll get over my bad mood, apply chestnut colored lipstick to my lips, and stand in front of a group abolishing myths and assumptions about disability with Hallmarkisque remarks and funny stories about my kids. I really do want the world to change. I want everyone to see value, purpose, and dignity in people who are differently-abled.
But I realize that as a frazzled mom of four girls, the most important work I should attempt to sustain is to love my children, thus showing the world not only that kids with special needs can be valued, respected, and loved, but that they are.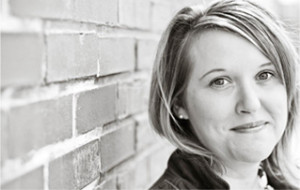 Gillian Marchenko is an author and national speaker who lives in Chicago with her husband Sergei and their four daughters. Sun Shine Down, a memoir about her daughter Polly's birth and diagnosis of Down syndrome while living in Ukraine, published in 2013 with T. S. Poetry Press. Currently she is writing another memoir about depression and faith that is contracted with InterVarsity Press. Gillian says the world is full of people who seem to have it all together. She speaks up for the rest of us. Visit her at www.gillianmarchenko.com.