Jen Bradbury has been a great encouragement to me in the blogging world. (Her review of my book was so kind.) Jen is a "career youth worker," and it gives me hope to see youth workers, pastors and those in ministry grappling with hard questions in the online space…and letting them inform the way they engage with students. Jen does just that, and I'm so grateful for her voice.
Jen's One Small Change for today speaks to the cheapskate in me…and even though it's not really lawn mowing season, it certainly this applies to a myriad of odd jobs. Shoveling for example. (Oh Minnesota January, how I don't love you…)
Read on to hear Jen's great thoughts on supporting someone by hiring them.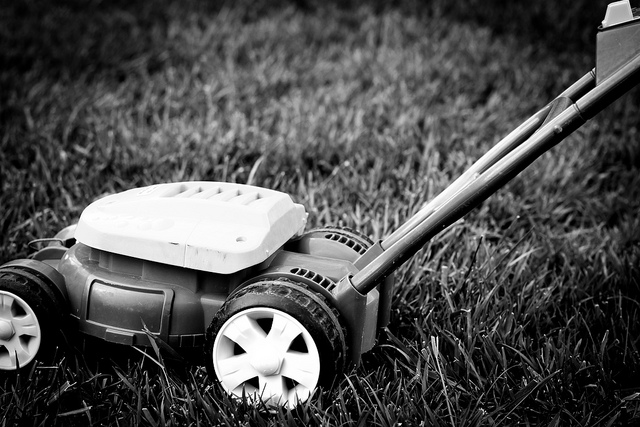 Whenever my grass grows long, one of my students rides up on his scooter, grabs our lawn mower, and goes to work.
A few weeks ago, this kid arrived as he always does: Ready, if not eager, to mow our lawn. Before long, what was supposed to be a fast job turned into a full afternoon's work. He mowed our lawn,  weeded alongside my husband, and finally taught my husband how to mulch our yard.
While they worked outside, I lay inside, sprawled on our couch, recovering from a nauseating migraine. Despite my physical pain, I found myself grinning from ear to ear as I listened to their conversation through the open window. One topic gently gave way to another. In a short span of time they covered school, church, God, faith, and home – sometimes delving deeply into these topics and other times, merely skimming their surface.
As I eavesdropped on this conversation, I was struck by the profundity of the moment; By the sacredness apparent within it; And by the fact that it almost didn't happen.
You see, I am, by nature, cheap. I don't like to pay for services – especially things my husband and I can do ourselves.
To me, paying for such services contradicts the idea of living simply, something I deeply value as a Christian, especially since I live in a land of abundance. Having been greatly influenced by Jesus as well as people like Shane Claiborne and Jen Hatmaker, I have worked hard in recent years to eliminate the excess in my life. Among other things, this means that I watch what my husband and I buy to ensure we don't purchase more than we need and we don't hire people to do things we can do ourselves.
These values and practices are, for the most part, good.
Even so, the reality is that sometimes doing God's work costs money.
That's a tough reality for a cheap-wad like me.
Regrettably, it's also one that sometimes prevents me from being part of God's kingdom work.
Knowing this is sometimes the case, this summer, my husband and I intentionally chose to make one small change in our lives.
We hired the aforementioned kid to mow our lawn.
Sure, we could have done it ourselves but we also knew there was a kid in my youth group who had  started a landscaping business.
What's more, we knew the circumstances surrounding the launch of this kid's business: His mom's sick and his dad's working extra hours to pay for her care. Rather than sit back and wallow in self-pity, this kid started a landscaping business. He works hard, even riding his scooter to his client's houses so he doesn't have to bother his dad for a ride. He does so because he wants to make a difference.
With so much of his life spinning out of control, mowing lawns is a concrete, tangible way he can help his family.
And hiring him to mow our lawn was, in turn, a concrete way for us to support him.
So we did.
What I've learned in the process is that sometimes, living simply means mowing your own yard but other times, it means choosing community and hiring someone to do it for you. Sometimes, living simply means spending less in order to reduce or eliminate the excess in your life. Other times, it means spending more in order to create a job that provides someone else with both dignity and income.
I'm glad we made this one small change this summer – especially since my yard looks better under this kid's care than it ever did under my husband's.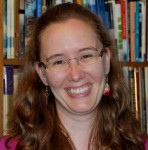 Jen Bradbury is a career youth worker with a diverse spiritual heritage that makes her uniquely qualified for youth work. Jen currently serves as the youth director at Faith Evangelical Lutheran Church in Glen Ellyn, IL and writes for Youth Worker Journal and the Immerse Magazine.
Jen lives in Glen Ellyn, IL with her husband, Doug. Connect with her at her blog, YM Jen or on Twitter.