I'm so honored to have Tricia Williford sharing here today. She is a beautiful writer with an incredible story to tell — which she does in her new book And Life Comes Back which releases this Saturday (CORRECTION: It actually comes out FEBRUARY 18th, not January 18th. I blame my vacation-addled brain) and which I can't wait to get my hands on.
This piece speaks to every part of me — particular the part that will never stop hating Christian jargon and easy, oversimplified answers. Give her lots of love in the comments, and then go preorder her book!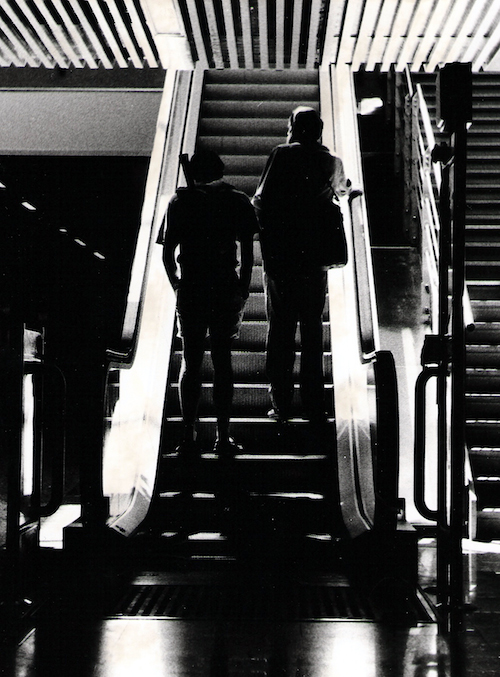 "Everything happens for a reason," he said.
We were sitting and standing on the plane; we had just landed, and we were in that impatient place between landing and leaving the plane, the time frame that seems an easier place to make conversation somehow, when we feel braver to talk to strangers since we know we're all about to go our separate ways anyway so there's less pride and conversation at risk.
He had gray hair and he wore a bowtie "at least twice a week," he said. We realized in our small circle in rows 22-24 that we represented several Christian colleges in the midwest.  The man with the bowtie was writing his dissertation
"I just turned on the computer, and it crashed.  I don't know what happened."  He spoke so sprightly, like, oh dear, I've misplaced my car keys, or something even more trivial.  Let me just say – if I had lost any or all of a doctoral dissertation, I would need a nicotine patch (and I've never smoked a cigarette).  I didn't want to ask the obvious question, and yet I just had to know: "Did you back it up anywhere?"  I was crossing my fingers for him, hoping he had been so careful.
"Well, I think it's on a thumb drive.  But all of my family has Macs, so I wasn't able to check.  I'll try when I get home.  Everything happens for a reason."  (I wanted to suggest that perhaps this travesty had happened because he wasn't using a Mac.  But I digress.)
Just then, the line started moving forward as we were finally allowed to deboard the plane.  Which I think is a funny word.  Board and deboard. Like one can just add a prefix to tell the opposite; like the opposite of enter might be to de-enter.  Seems like somebody ran out of ideas in the words department on that one.
The couple sitting next to me, the Wheaton college grads who now have prestigious jobs in finance and cancer research in Chicago, offered to let me exit before them.  I had a connecting flight that was already boarding in another concourse and expected to leave in the next few minutes.
I declined their offer.  "No, it's okay, really.  I've resigned myself to missing the flight.  If I make it, I make it.  If I don't, I don't."  I was going to visit a friend for a long awaited reunion, and I desperately wanted to make that flight.  But there's only so much you can do, and I tend to err on the side of not throwing a fit in public over things outside my control.
As we walked up the aisle, all of us preparing to go our separate ways, the man with the bowtie said behind me, "Ah, yes.  Sweet providence.  This is when we are thankful we believe."
I'm sorry… what? Sweet providence?  What kind of providence are we talking about?
He implied that the outcome of whether I made the flight is an example of God's faithfulness, an example of when we are thankful we believe.
No, I cannot say this is when I am thankful I believe.
I am thankful I believe when I realize that it doesn't matter at all whether I make the flight or not, that there are bigger and greater things happening in the world, and I am part of a greater story.  I am not 'thankful I believe' because I am hoping the crowds in the airport will part like the Red Sea.
My husband died three years ago, and I learned to have grace for people who said the wrong thing.  Because what is there to say?  Nobody knows what to say to a 31-year-old single mom of two children who was widowed overnight and now must somehow begin again.  Nobody knows.  But people want to say something because silence sounds uncaring, and in their efforts to fill the void, sometimes they say the wrong thing.
I learned to have grace for this; 'to have grace' is our Christian cliche that means, in a general paraphrase, 'I managed to keep from punching that person in the neck.'
I heard the whole gamut.
"This happened for a reason."
"It was his time to go."
"All things will work together for your good."
"God won't give you more than you can handle."
"He's watching over you."
"Maybe you can encourage your children to behave by telling them that their daddy is watching them from heaven."
"The stars are holes in heaven where the ones we love are peeking through."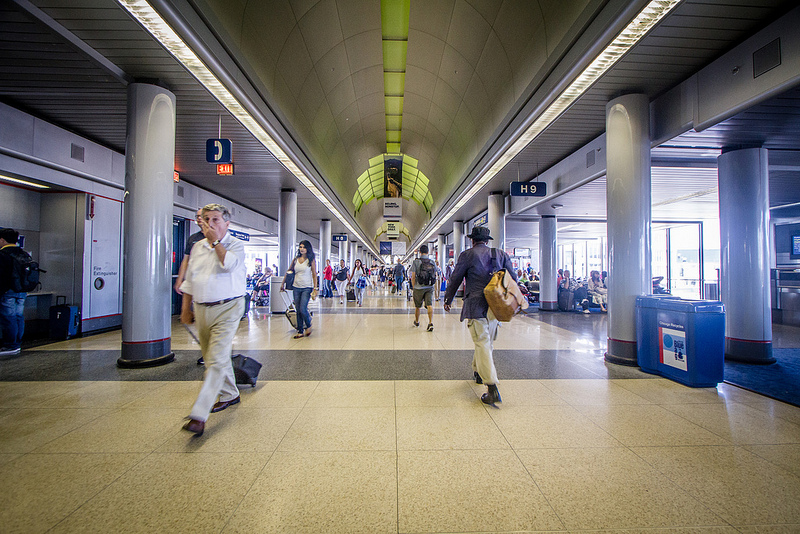 I forgave them for saying those things, and I ask you to please forgive me for the following caveat: Those are stupid things to say in the face of crisis.
First of all, stars are stars.  Not holes in the floor of a world floating above us.
Next, I will not further damage my children by telling them that their dad is now omnipresent and omniscient, always watching and knowing, so they should mind their P's and Q's because Daddy will know.  That's weird and creepy, worse than any Elf on a  Shelf. Hebrews tells me we are surrounded by a great cloud of witnesses, those who have gone before who cheer us on as we finish the race.  So, if Robb is watching, then he's cheering us on.  Not watching like some appointed tattletale of judgement.
God absolutely will give me more than he can handle; he never promised not to.  He promises to meet me there, he says his strength is perfect when my strength is gone.  That right there says it all: I'm going to run out of strength, and he's going to take over. And that's the beauty and the magnitude of who he is.
"All things work together for the good of those who serve him."  Well, that doesn't necessarily mean my good, it doesn't mean now, it doesn't mean today, and it doesn't mean life and happiness.  It means there's a bigger story, and if I want to be part of it, I can step in and watch as it's written around me, in me, and through me.  But it doesn't mean that because I love Jesus my husband should be alive.
"It was his time to go." Yes.  God ordained his days, counted them long before Robb was born.  His days were numbered, and he lived every single one of them.  But I don't believe it was God's plan for Robb to die.  In fact, I don't think death is what he wants for us at all.  I don't think he wants my children to be fatherless, he doesn't want me to be a widow, he didn't want me to have to watch Robb die, he doesn't want this heartbreak for me, and none of this is what he wanted in the first place.
"Everything happens for a reason."  I struggle with this one.  Sometimes we are tempted to say hurtful things to each other, words that don't really help at all, in the name of finding a reason. If I may be so bold, I think God allows these things to happen, he raises beauty from ashes so his name may become greater.  Acts of terrorism do not happen so that people may hold tighter to their families.  Infertility does not happen so that married couples may be thankful for the opportunity to invest their money wisely.
Things happen.  Sometimes, they just do.  Hard drives crash.  Planes are delayed.  Hearts get broken.  Children get sick.  Parents die too young.  The beauty that comes in the face of this – the flowers that push through the sidewalk, the sun that rises again – these are examples of God's faithfulness.  His favor may rest on me for a moment or a season, but this is different from his faithfulness that never fades.   To confuse favor with faithfulness is dangerously near the ragged edge of the cliff of believing at all in God's sovereignty.
My God is faithful.  This makes me thankful I believe.
(By the way, I made the flight.  But I don't think it's because I'm a Christian.)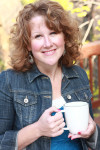 Tricia Lott Williford is the author of And Life Comes Back, to be released February 18th.
For more of her words, thoughts, and writings, visit her blog: www.tricialottwilliford.com.