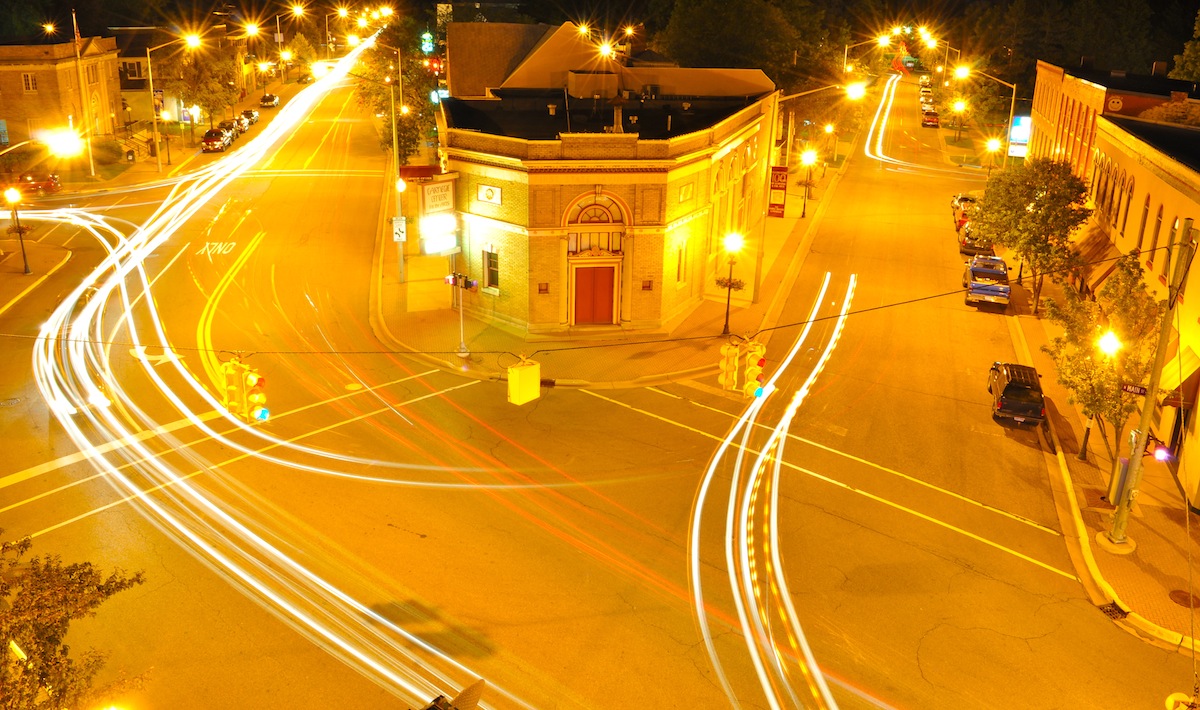 I finally got (most of) the packages out. I stood in line at the gas station/post office, and Susan, my favorite clerk was there. We chatted while the slow computer spit out labels for my big pile of boxes.
I've been working on those presents for weeks now – crafts that seemed like they'd be so easy before I actually started. When I wrapped them all up and stuck them into flat-rate shipping boxes, they seemed a little less fantastic than I'd imagined. A little more cobbled together.
But Christmas is coming, and things have to be sent if they're to arrive on time. So I took them to Susan at the gas station, and we chatted about Minnesota weather and January vacations. Every time I laughed, I could feel the eyes of customers behind me boring into my head – the angry, tense silence of people forced to wait when they're in a hurry.
*
It's less than a week until Christmas, and the kitchen table is piled high with half-finished projects. Tape and ribbon and boxes – gifts for friends and family waiting to be wrapped. There's a pile of Christmas letters, half-folded, half-addressed. They probably should have gone out yesterday.
The floor is covered with sprinkles – those little ball ones that are impossible to sweep up – because yesterday, I let three preschool boys decorate cookies by themselves. I'm not even going to tell you what our guest room looks like right now.
On Tuesday, I did the final marathon errand run in the Minnesota cold, maneuvering the car into snow-packed parking spots, and we're all a little on edge with each other this time of year. In theory, we're all for kindness and love and a cup of Christmas tea…until it messes with our list of all the things, and then we're over it.
We keep hanging the ornaments for our Jesus Storybook Bible Jesse tree, but we stopped trying to actually read the chapters at David and Goliath. I got tired of trying to read while small boys crawled on my head. In retrospect, including a piece of candy in their Jesse Tree Advent envelope to eat right before bedtime might not have been my best idea ever.
*
Christmas is coming, and I keep waiting for all the things to be done so I can sit quietly and enjoy it.
It strikes me as sadly ironic that it's hardest for me to be present during the season that we celebrate God here. Emmanuel. God with us.
A moment at a stable – nowhere to be but right there, waiting.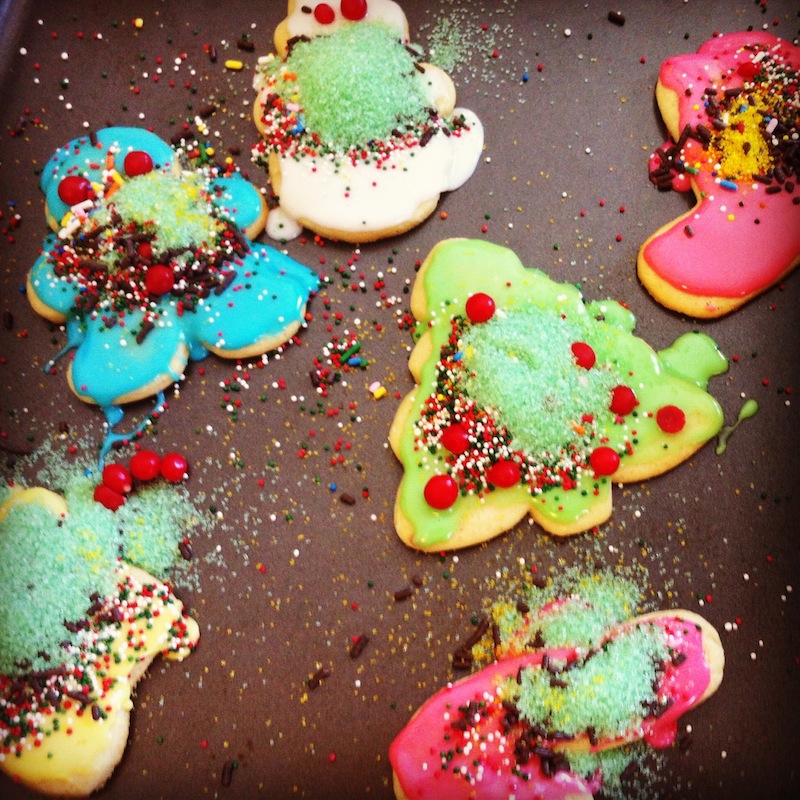 This year, I joined the OneWord365 community and focused on the word ask. I wanted to figure out prayer. I wanted to shed some of my suspicion of it, some of my baggage around it. I wanted to learn what it meant to ask God for good things and to believe that he comes through – even if it's not always in the way I hope he will.
And the most important thing that I learned about prayer this year is that I'm meant to come weary. To come distracted and messy and imperfect. I learned that it's not failure to offer my piecemeal prayers up, punctuated by life's interruptions. It's faithfulness.
I wonder sometimes if I will ever totally make peace with this – the messiness of grace. The fact that it comes not when I get things exactly right but in the broken fragments of my regular days. I am always trying to be perfect. He is always saying, Beloved. I am already here.
*
I am praying this Christmas maybe more than I ever have…and it looks nothing like I want it to. It isn't those long hours, alone, by the Christmas tree. It's not a special trip to our church's prayer wall and candlelight vigil where I can sit in peace among all that flickering hope.
It's at a stoplight on my way to Trader Joe's. It's while I'm washing the bread pans so I can make another batch of cinnamon bread for the neighbors. The prayers come, half-coherent, when Dane wakes in the middle of the night. I'm squished next to him in his bunk-bed, praying for his tender heart until I fade into sleep.
My friend DL Mayfield posted this beautiful quote from Richard Foster the other day. I wrote it down in my (pathetically kept) Advent journal, and it's stuck with me ever since:
"If we truly love people, we will desire for them far more than it is within our power to give them, and this will lead us to prayer: intercession is a way of loving others."
Christmas is coming. My cobbled together crafts are in the mail, on their way to my family. The rest of the gifts are half assembled, strewed all over the house along with crumbs and Christmas tree needles…and it's not what I had in mind when I imagined a mindful Christmas. I always think it's going to be quieter, sweeter, softer than it is.
But I think that maybe the patched-together prayers are a gift all their own. Maybe mindfulness is not a place that I go when everything else is done; it's a returning, again and again to love, to hope and peace and Emmanuel – God with us in the middle of traffic, in the middle of the post office line, in the middle of all that is undone, all those things that we're waiting for.
Christmas is coming and somewhere in the middle of the messy, unfinished nature of this thing, God comes anyway.
I close my eyes, snuggle next to my sons in the unquiet of the Ninja Turtles DVD, and offer a prayer of thanks.